Social media marketing is trusted by 98% brand managers
The benefits of social media engagement are far more deep rooted than just financial gains. It helps businesses connect with their consumers on an emotional level and
Regularly engage and interact with your target market to know their likes, dislikes and opinion
Gather a fan following and Improve your web rankings through the likes of your fans
Make your brand and its goodness reach to the maximum number of people
Get publicity through positive reviews and increase sales with brand advocates
Win your customer trust and prove to be loyal to them
Educate your consumers and receive faithful and loyal bonding
Be where your consumers look for before they decide to purchase
No marketing plan is complete without a social media strategy. To experience the benefits of social media and to take your online business at a next level contact us today.

Amazing facts about social media engagement
As per Forbes, 94% of the corporate houses engage in social media marketing.
More than 85% business gained good exposure through social media engagement.
83% of B2B Brand mangers use social media marketing to increase brand awareness;
69% mangers use social media marketing to increase web traffic;
65% people use social media to gain market insights.
The top three social media marketing networks used for brand management are

LinkedIn used by 91%
Twitter used by 85%, and 63% of online brands have more than one account on twitter
Facebook used by 81%

9 Million people of Australia access Facebook every single day
82% people of UK who access internet use Facebook
A 24 hour promotion on trend of Twitter is nearly US$200 thousand
Nearly 75% visitors of Facebook's monthly active users have an average salary over US$75,000
Over 46% of online visitors use social media before taking a purchase decision
SocialTimes predicts 100 percent growth for Social media marketing in the next five years.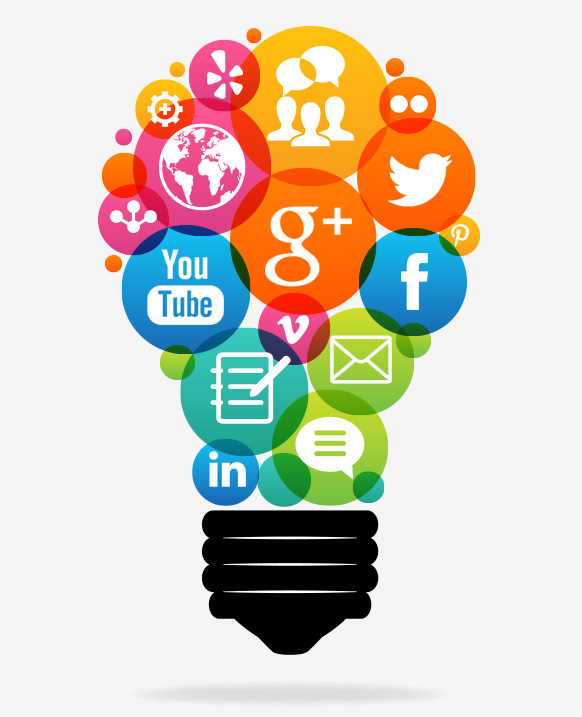 Strategic Social Media Marketing
KrishaWeb through successful social media marketing strategy ensures that the clients get the sweet taste of desired success. Our Strategic Social Media Marketing procedure is absolute, meticulous and woven with threads of experience. The obvious steps we ensure are
Business analysis – To determine your business segment, your products, the brands you wish to develop, the consumer mindset and your competitor profiles.
Unique marketing strategy – After research and analysis, we devise an unbeatable marketing strategy to make your brands shine and for your business to take a leap of prosperity. The strategy is based on numerous factors and is devised specially for every single brand.
Social media campaign – We come up with appealing and engaging social media pages, applications and content that allows us to make sure valuable consumer engagement to follow your promotional plans.
Social promotions – The social promotions or social advertisement campaigns help your targeted consumer in finding you and get involved with what the want.
Monitor, manage and nurture – As more and more visitors begin to get involved and as the consumer communities expand, it is important to monitor their needs, demands and wishes. To give them exactly what they can enjoy and believe in at the same time – needs our special social media managers and expertise of the content artists put together.
Keeping you informed – As your consumers are important to you, our clients are important to us. We take all sorts of pains to ensure your consumer is satisfied. Obviously, we ensure that our clients are equally satisfied, if not more! We keep you informed at every stage and even provide the reports in easily understandable formats for you as well as the company's records.
To see how our strategy unfolds new avenues of success for you, please get in touch with us!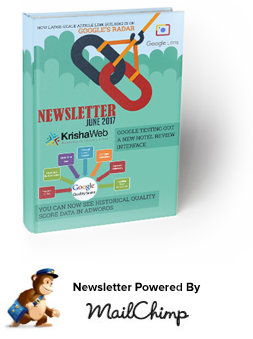 Google News and Updates: June 2017
Join our list of happy clients.