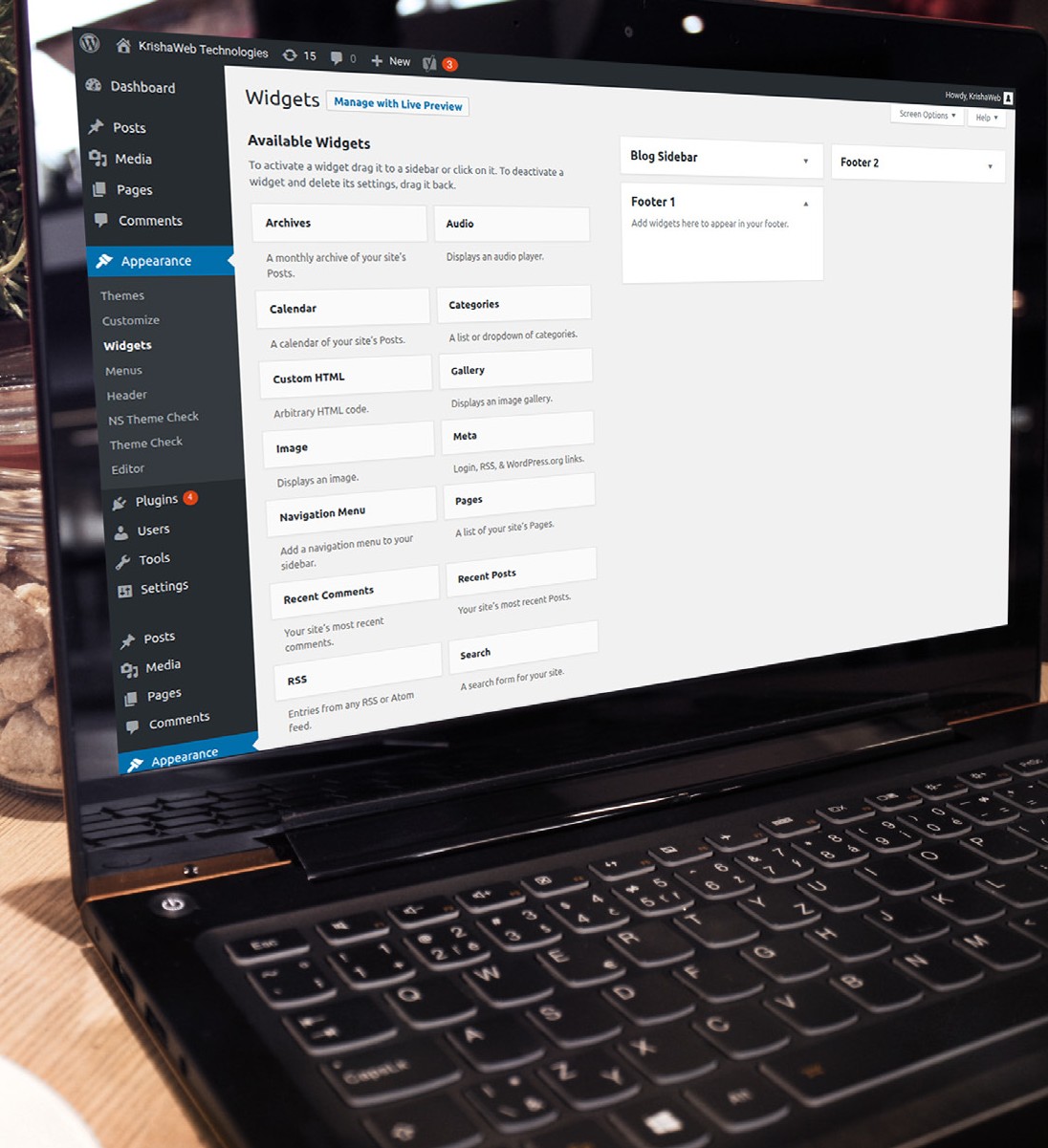 What are Widgets? Why Do You need to Use Widgets in WordPress?
Add features and content to Sidebars with WP widgets. They were originally for providing simple structure and design control for WP themes. They do not require expertise or code experience. Add, remove, or rearrange them on Theme Customizer, 'Appearance', 'Widgets' in WP Administration Screens. Options and customization is available with some widgets with form filling, information, and data, excludes or includes, optional images, and more.
How to add Widgets to WordPress?
Find widgets on the dashboard, now go to 'Appearance' menu and to 'Widgets'. Drag-and-drop widgets to available areas and this is the traditional way to add widgets. Widgets are available in 'Customize' within Customizer-based current themes. Add or reorder with Customizer live previews.
How to Remove a Widget in WordPress?
Log into WP dashboard, go to Appearance and then Widgets, and click on adding and removing widgets.
What Kind of Widgets is Available for WordPress?
Default WP installation has built-in widgets as recent posts, comments, search, and archives. Countless plug-ins and themes add widgets allowing the users to add things on sidebars without HTML or code writing.
What Else can you do With WordPress Widgets?
They are incredibly flexible and powerful tools and developers use them in innovative ways. Site owners can use them for adding almost anything to the WordPress site. Those comfort able with the code writing part can create custom widgets.
Best WordPress Widgets worth Checking Out in 2017
Flash Toolkit Plugin: </It has 12 customized widgets for empowering Flash Theme. Use this for buildingmultipurpose sites as one-page sites, business sites, food & restaurant sites, and construction sites.
Calendar Widgets: This includes Simple Calendar and Event All-in-One Calendar.
Social Media Widget: This includes Social Icons and Twitter feeds.
Facebook Widget: This includes Facebook Simple Plugin and Facebook Widget.