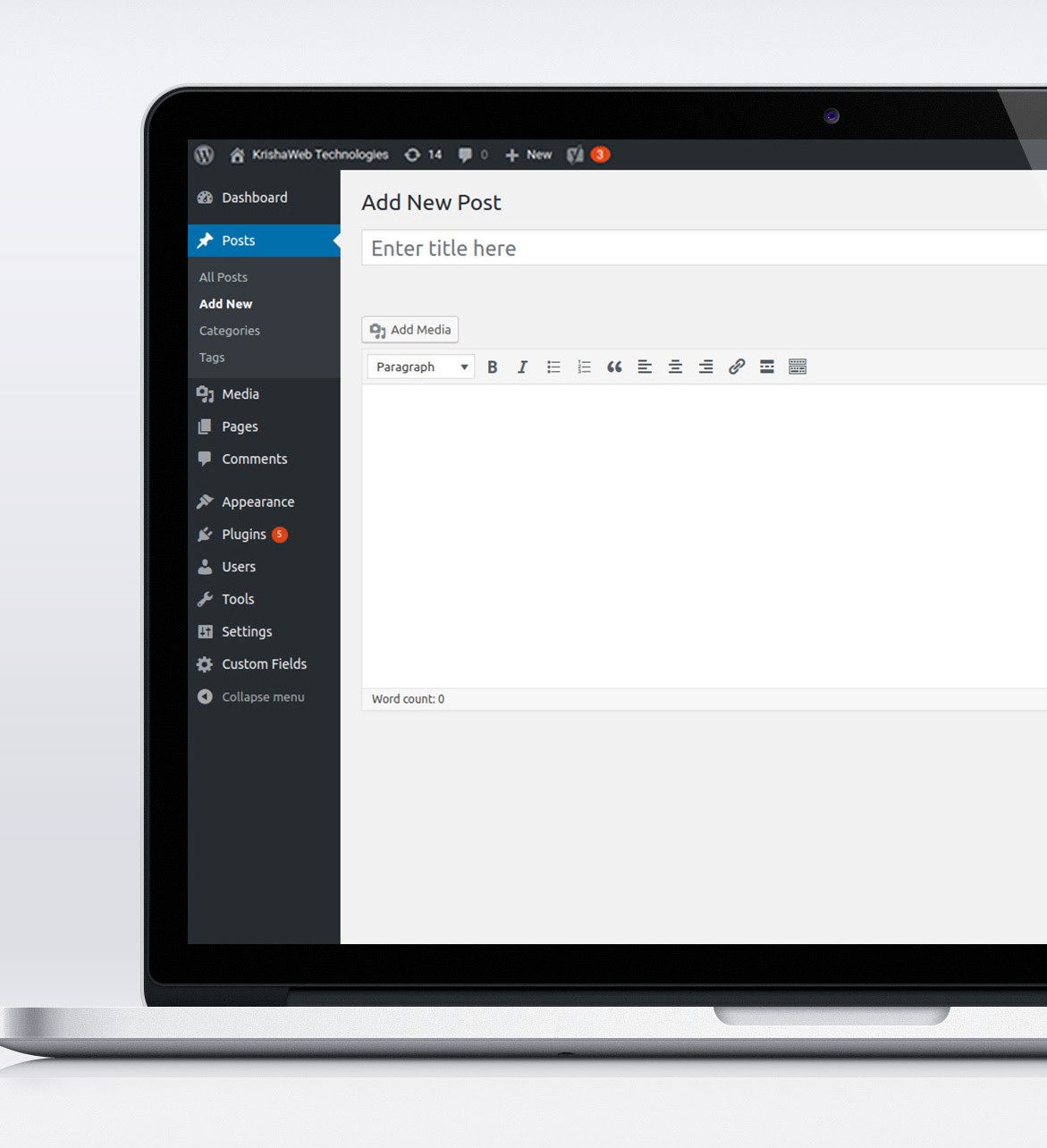 Upon setup and installation of the WordPress site, you will come across menu tabs on dashboard sidebar related to pages and posts. Using them might seem confusing to the beginners. Understanding the difference between pages and posts would prove to be helpful.
Pages:
The commonest pages are – About, Services, Contact, Blog, TOC & Privacy
Page Attributes:
Create WP pages and add them to parent page to create the hierarchy. Complete this by using the drop-down menu present under page attributes on Edit Page.
Page Templates:
The big advantage of using pages is the template selection feature. With different themes offering different templates, it is possible to install the plugin for using page templates for posts.
Order Number:
This is the page order in the menu and when you want page displayed as the second item on menu enter 1. It displays page following home page, in the main menu.
Editing Pages:
Click on 'Pages', then 'All Pages' to find a list of pages created, saved as drafts or published.
Delete, edit or view pages easily with bulk delete or edit feature available as well.
Posts:
These are different from pages. Assign these to category and have better navigation with post
tag addition. Blog page displays the posts listed from the newest to the oldest.
Creating New Posts:
Click on 'Add New' on Posts Tab. Add a title to write the blog post. Insert media as audio, video, and images. Create links to pages and posts externally or within website domain.
Assigning Posts to a Category:
This is important or it goes to an uncategorized category by default.
Tags:
Use this to group related content and fine-tune navigation.
Publishing, Saving & Previewing Posts:
After adding post content save this as a draft, publish it later, preview, or publish on the website.
Featured Images:
Display this on the archive page of blog near post content excerpt.
Sticky Posts:
Use this to keep posts on top of the blog page.
Changing Posts to Pages & Vice Versa:
This is easy to do using the plug-in. The flexibility of posts is more than the pages. Learn to customize files for using different formats and templates.