Once you have installed the plugin, you have to visit Contact >> Go to Email Add on options for Pro version users of the plugin.
Email Addon Options Panel
Fill all the details which you want to change in your email template.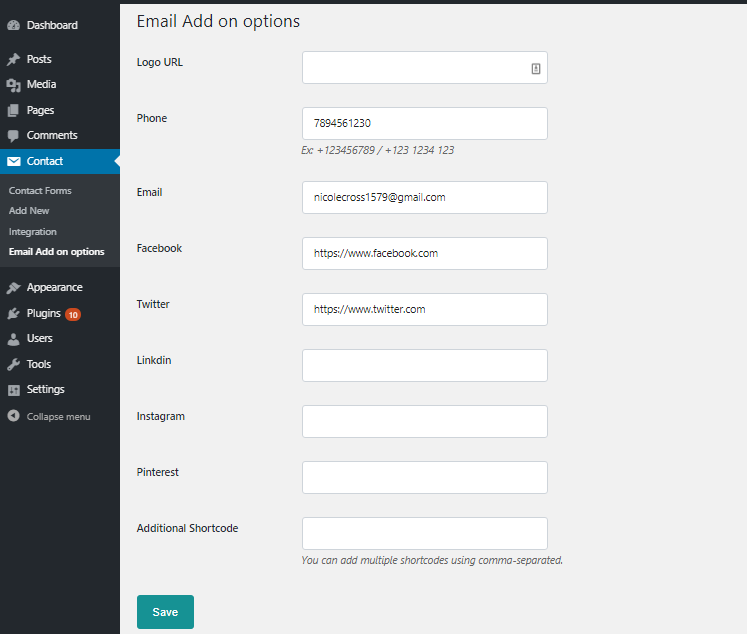 ---
Template Panel
Then select the template you want to use in
Here you'll see the template for user (thank you) and admin email. Select any template for user OR admin. You can also modify template using contact form 7 method and after that save the form.
There are 18+ Pre-developed responsive email templates and you can select any of them in single step.
---
Email Message Body
You can see the selected template in message body with updated option you filled in Email Add on options. If the template which you have selected has social media accounts link or email/phone then it will be added from the options tab else the logo will be replaced.
---
User can see special mail tags on the plugin popup.
---
Add/Remove form fields or update content, links etc
You can add/remove form fields.
Ability to update content, links, graphics and buttons.
---
Download HTML Template for External Use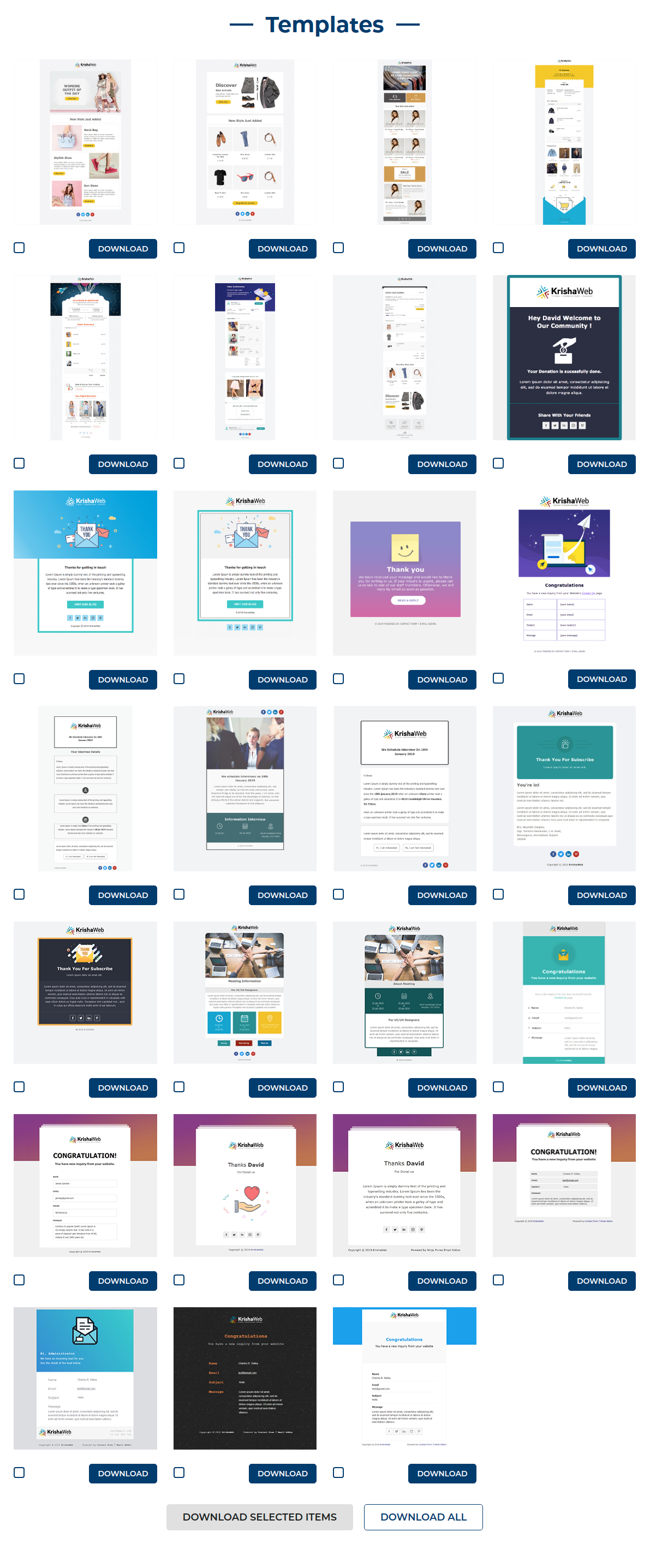 You can download HTML Template for external use.
---
Compatible with a Custom Shortcode

Compatible with a Custom Shortcode. We have added a new setting field on plugin setting panel ( Email Add on options ). Go to Contact -> Email Add On Options and find "Additional Shortcode". This field supports auto-suggestion.
---
Preview Template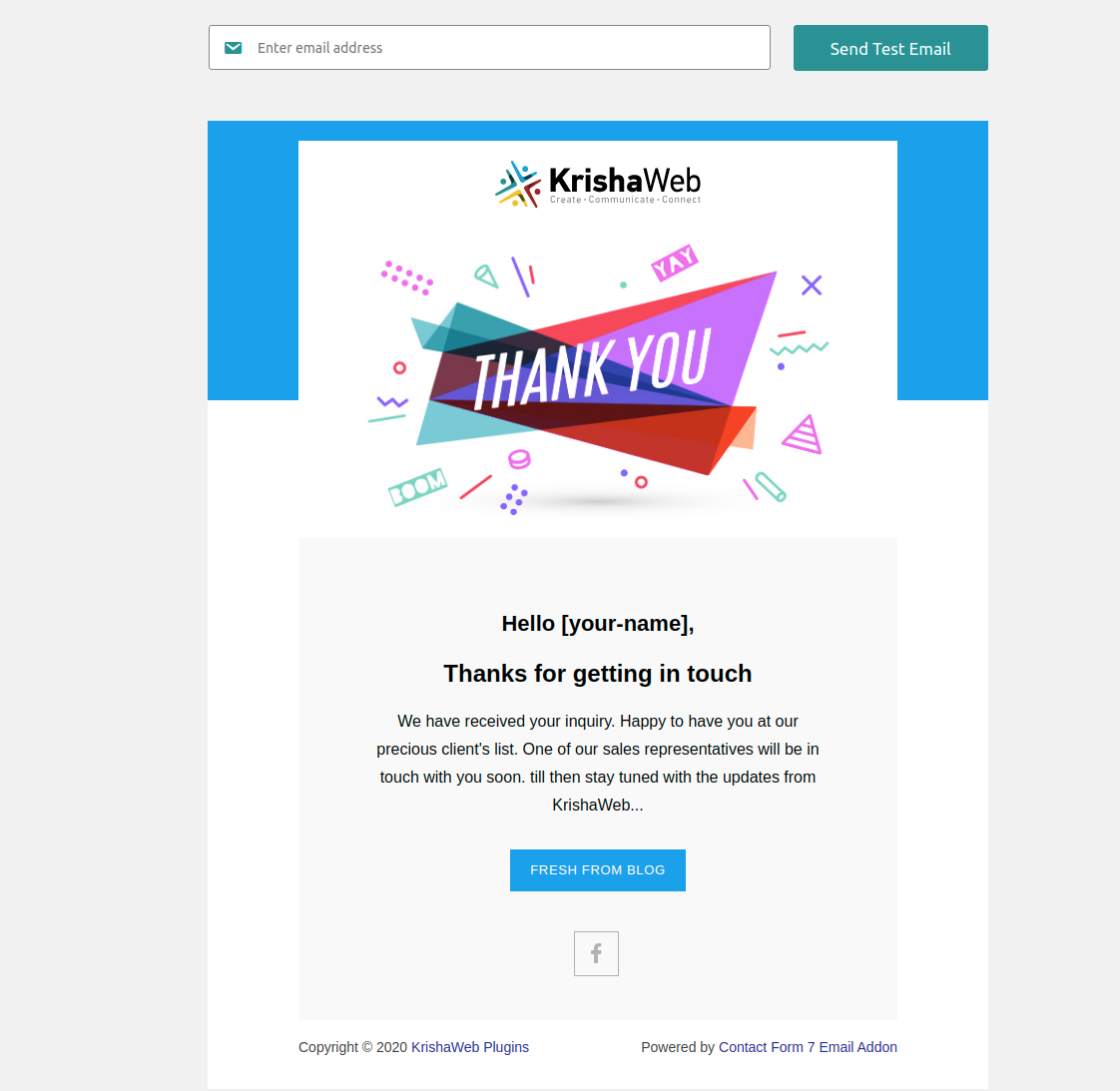 You can check the preview of the email template from the Email templates tab by clicking on the eye icon. You can also check the preview and send test email after doing the changes in the mail tab of the contact form 7 where the HTML code exist.
---
How to add custom Email template to plugin
You can check the details in this Github repo link. It has plugin as well as theme demo, how you can add new email template using plugin or theme.
---
Do you have any questions? Email us at [email protected] for personal assistance.