Once you have installed the plugin, you have to visit Notify Subscribers Menu to use it.
Settings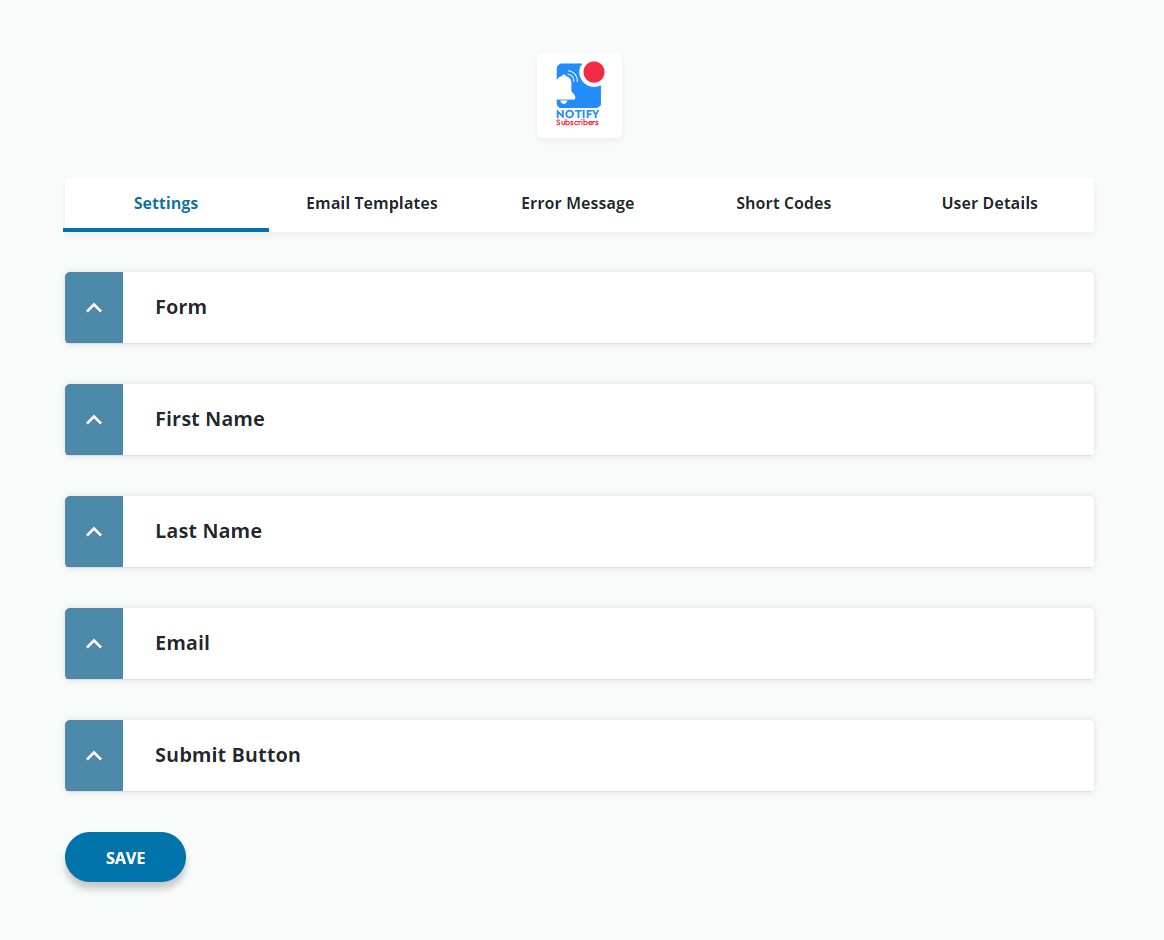 You can set form fields in Settings Tab. You can Enable/Disable fields.
---
Email Templates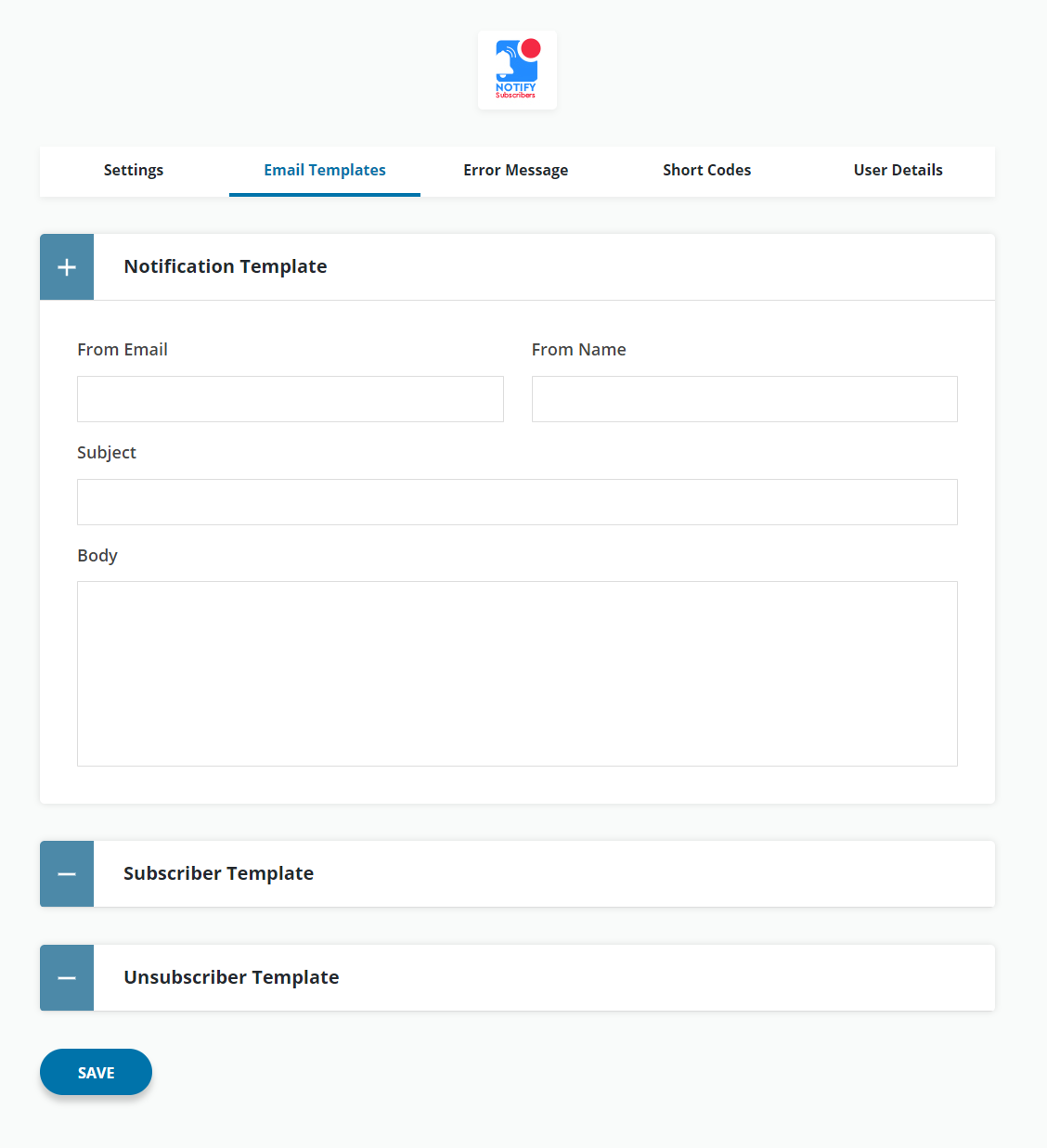 You can customize the Email Templates for Admin Notification using 'Notification Template', User template set using 'Subscriber Template' and set email template for unsubscribe notification using 'Unsubscriber Template'.
Note: Email Template is set for subscribers confirmation in Email.
---
Error Message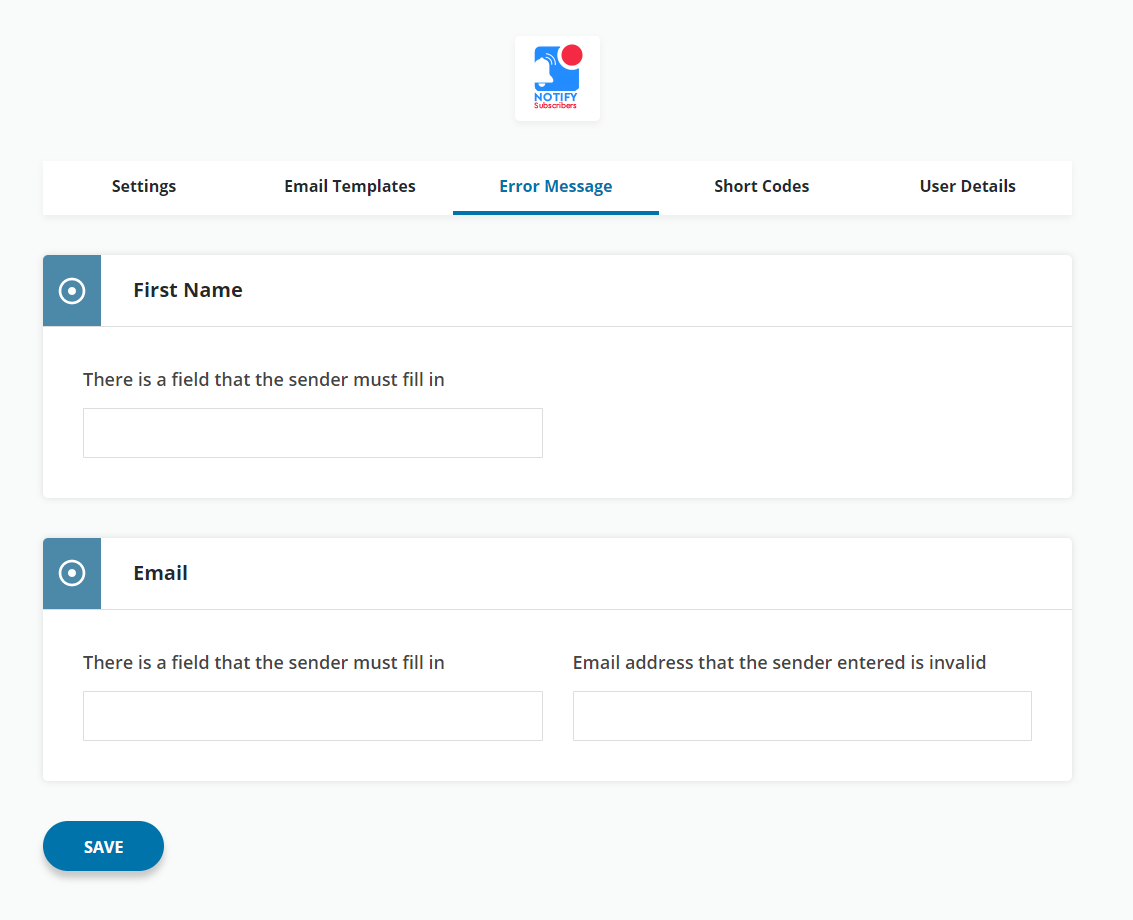 You can set the error message for Name and Email fields. Error message display when these fields value is incorrect.
---
Short Codes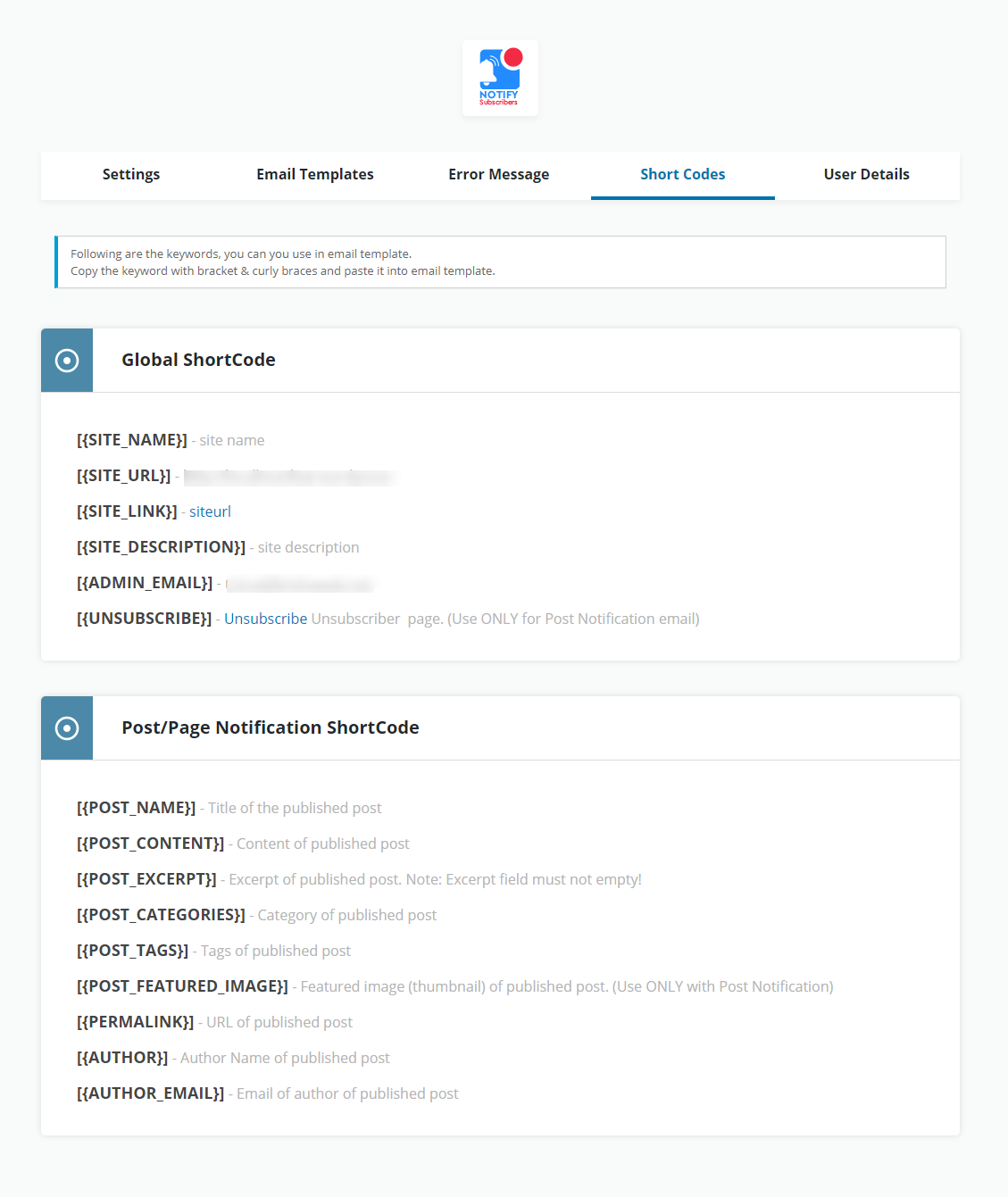 These shortcodes you can use in email template to give a information about post/ page. Copy the keyword with bracket & curly braces and paste it into email template to show information.
---
User Details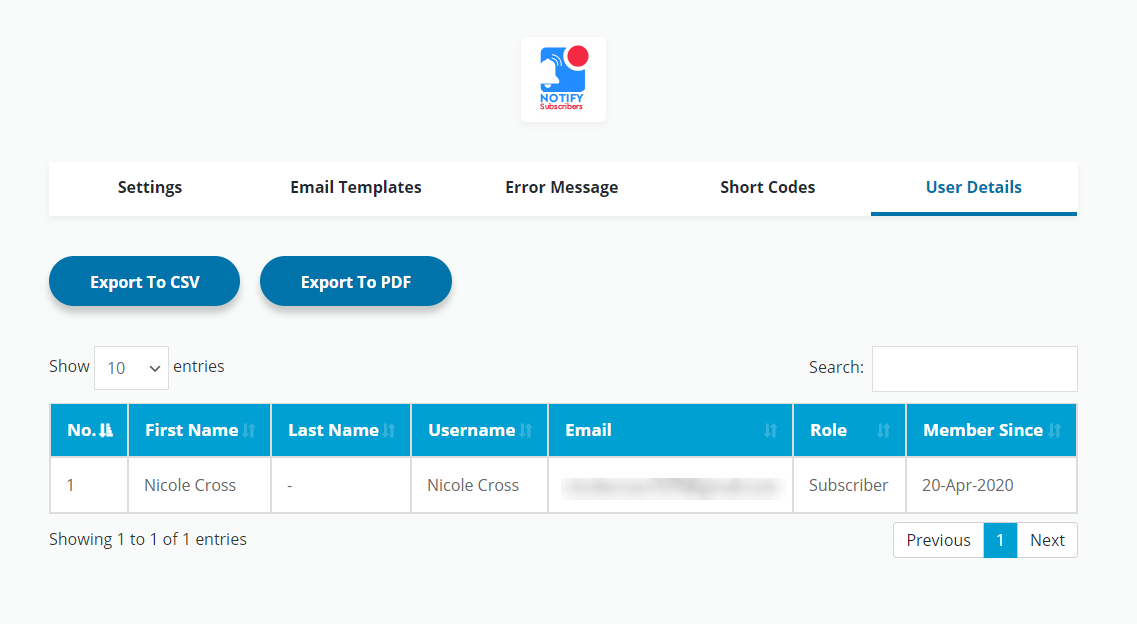 In User Details tab you can see all the subscribers. You can export it in CSV and PDF format.
---
Hooks and Filters
If you want to do anything before the posted data is entered as subscriber then add the below code to the function file.

/**
 * Before subscriber
 *
 * @param array $postdata $_POST Data.
 */
add_action( 'ns_subscriber_before', function( $postdata ) {
	// Code here.
} );


If you want to do anything after the subscriber is created then add the below code to the function file.

/**
 * After subscriber
 *
 * @param object $user WP_User object.
 */
add_action( 'ns_subscriber_after', function( $user ) {
	// Code here.
} );