WordPress is a platform revered by many on the internet. It is the best tool for those who are interested in blogging or in CMS.
Overview of Users in WordPress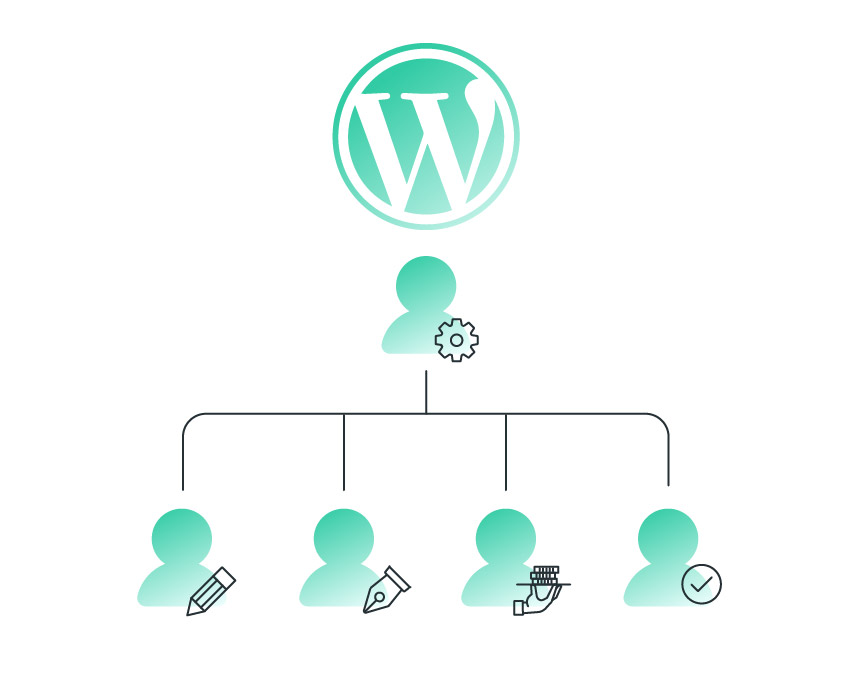 WordPress is loaded with additional features. For a full-fledged website, using all additional features is a must. But one cannot handle everything all by himself/herself. A group of people is required, who will handle a particular section. This will reduce working hours and efficiency.
Types of User Roles
Administrator Role
It is one of the most powerful user roles in WordPress. Administrator user role gives you full control of your WordPress site. Administrator role enables you to add, edit and delete any post or anything. You can add a new user to the site or delete any user with administrator role.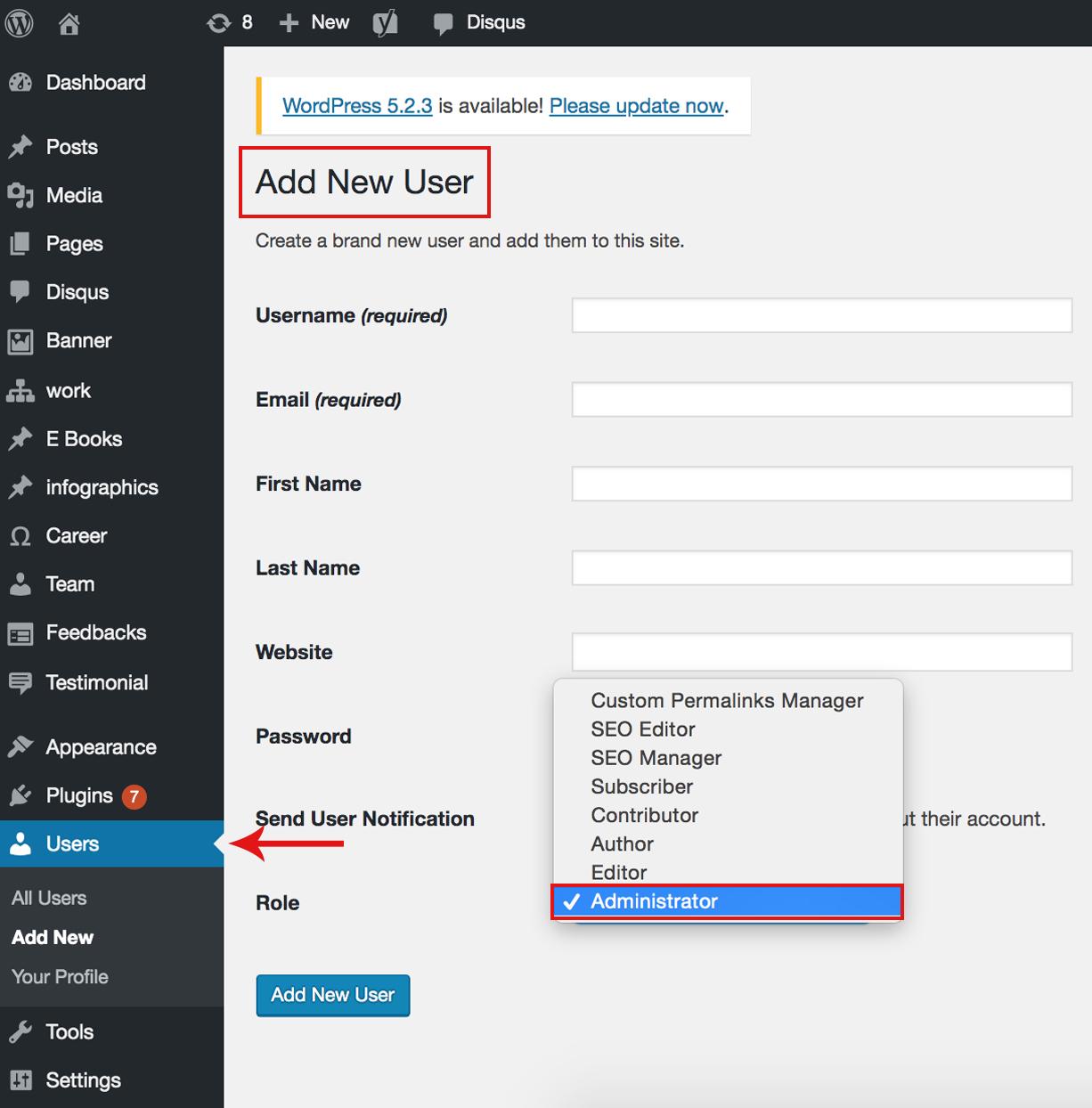 Editor Role
Users with the editor role dominate the content section of the website. They can write, delete, edit or publish posts. They can moderate and delete comments as well. Users with editor role have the privilege to read private posts. The only disadvantage of the editor role is that they can not perform site management tasks. They can't access WordPress themes, plugins and settings.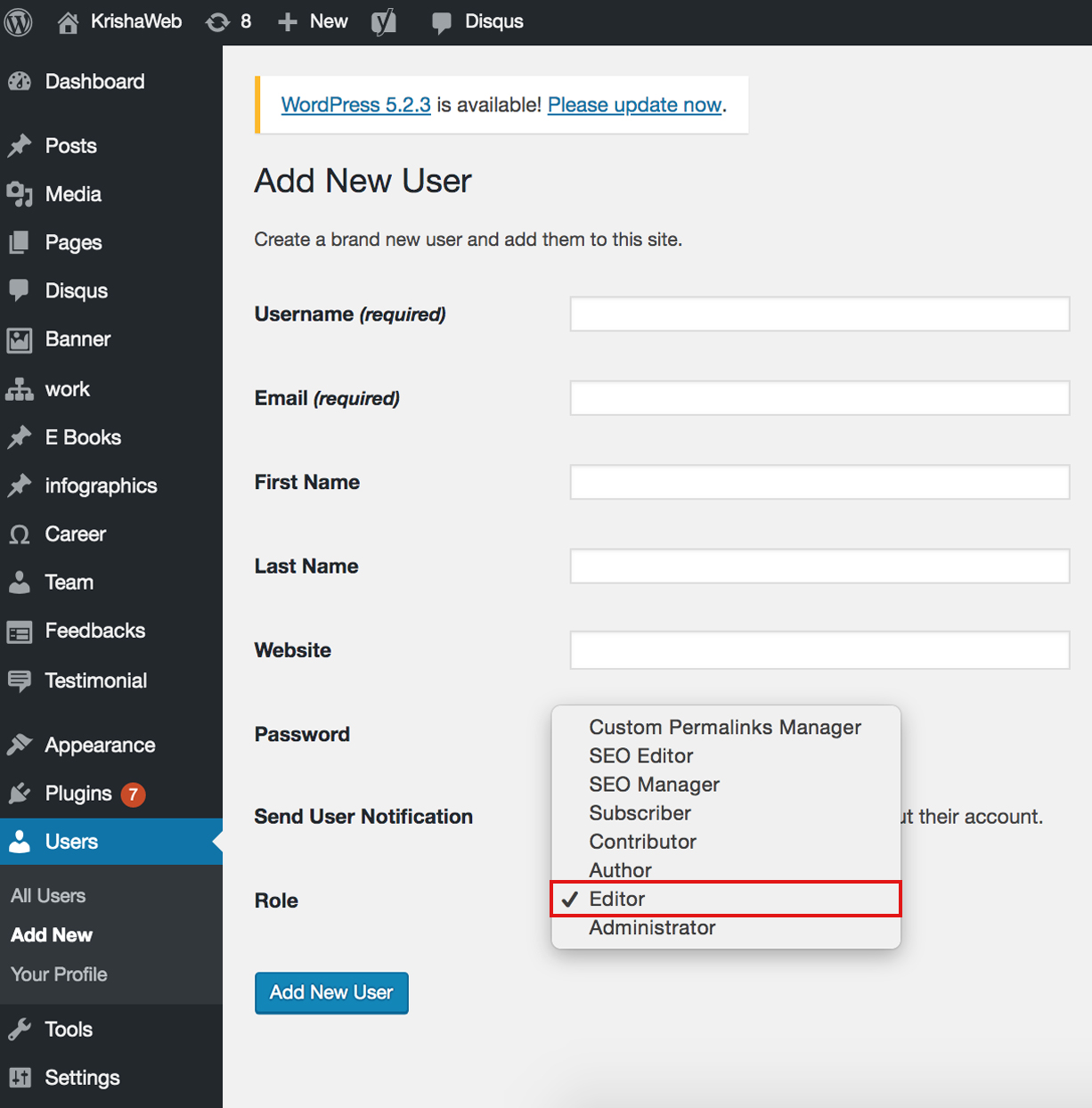 Author Role
Honestly, one thing that a user can do with author role is to manage his/her own posts. Three main things that a user with the author role can do are; edit, publish and delete own posts, upload files to the media library and deal with comments.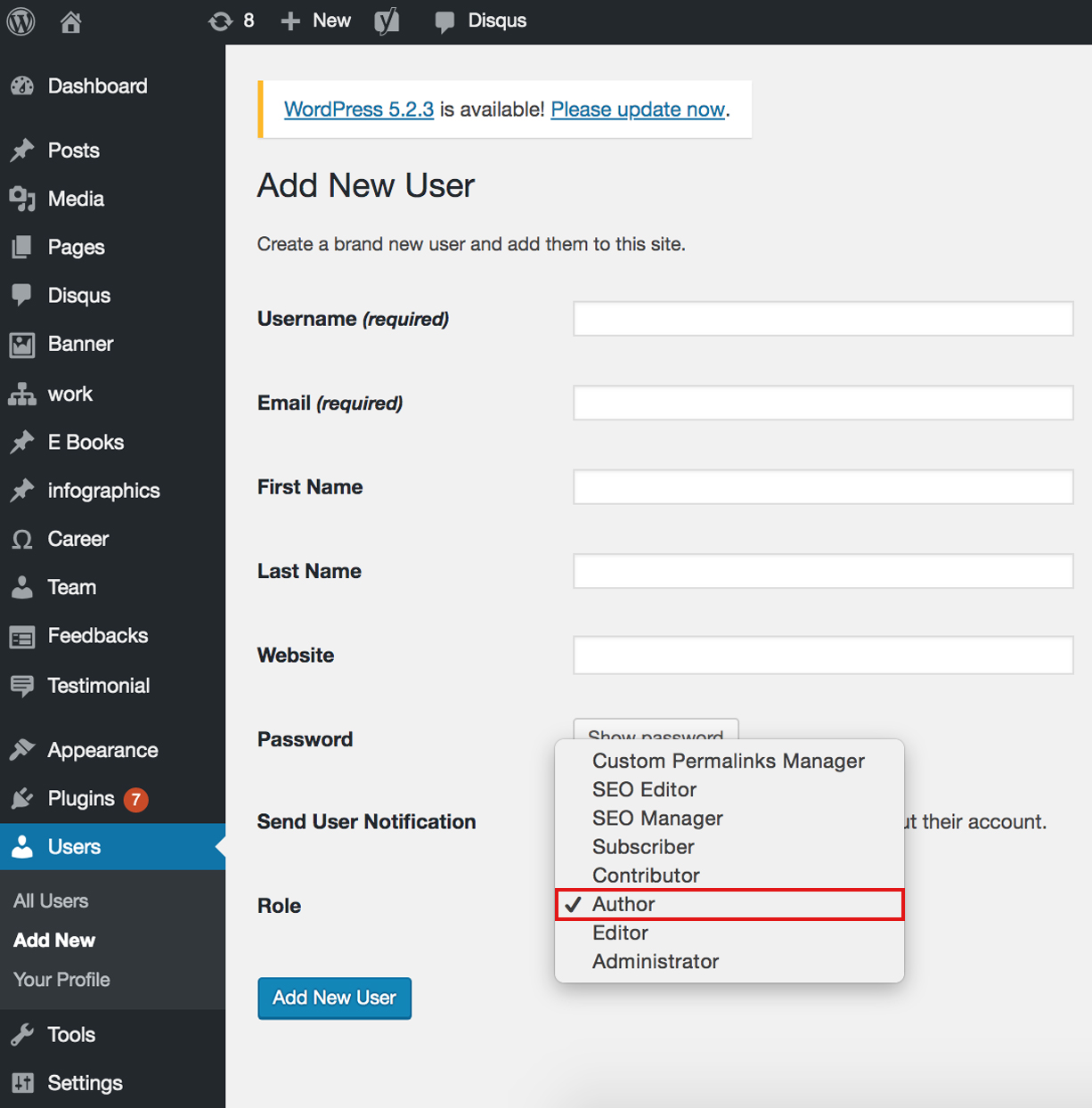 Contributor Role
As a contributor, the user can write a post but can not publish it. Such users do not have a hold on media library or on comments. Contributor role can be assigned to irregular users on your website.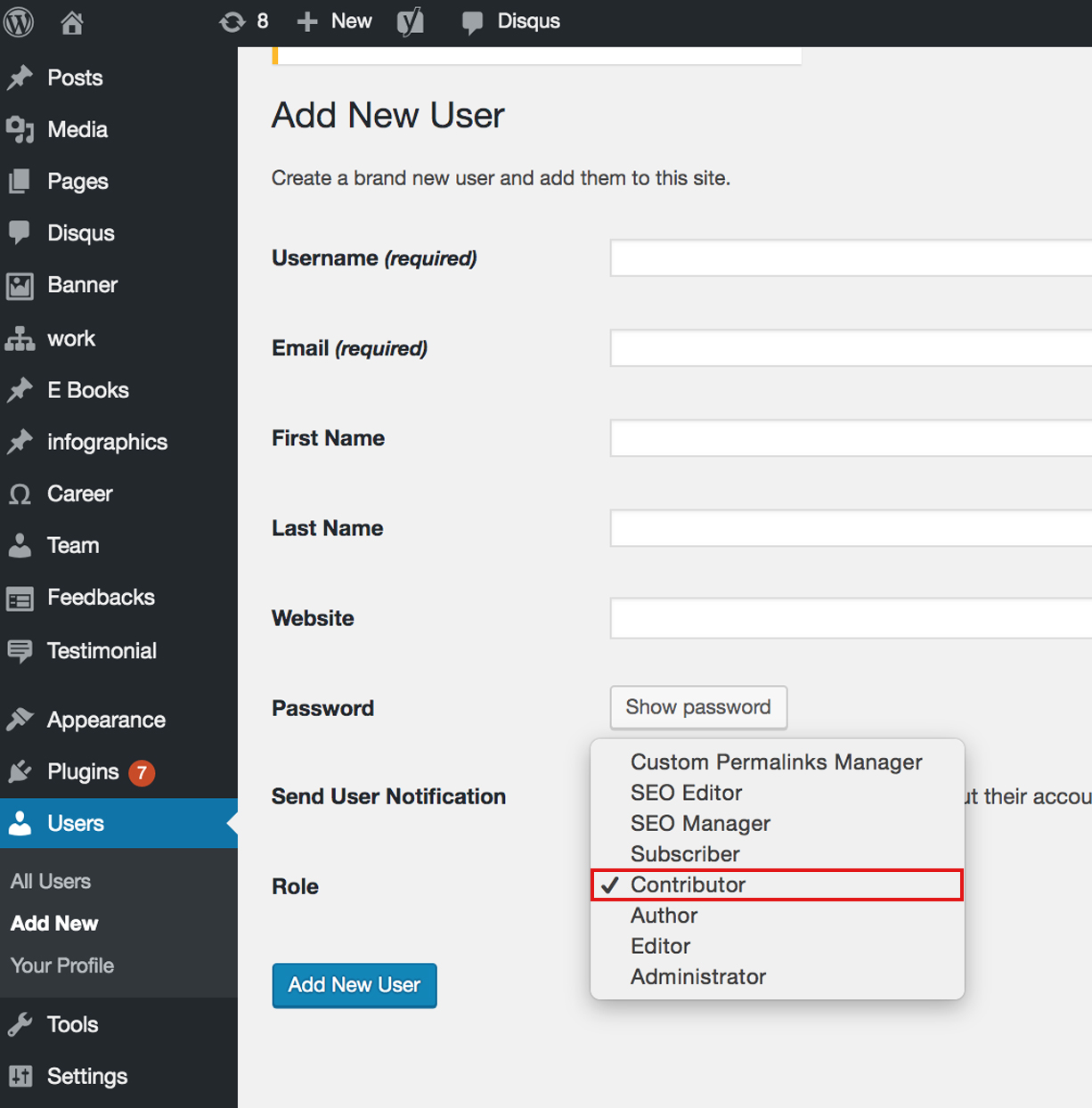 Subscriber
A user with a subscriber role can neither write posts nor view comments. The capabilities of the subscriber role are very limited. All the user gets to do is manage his/her profile- login, update profile, change passwords.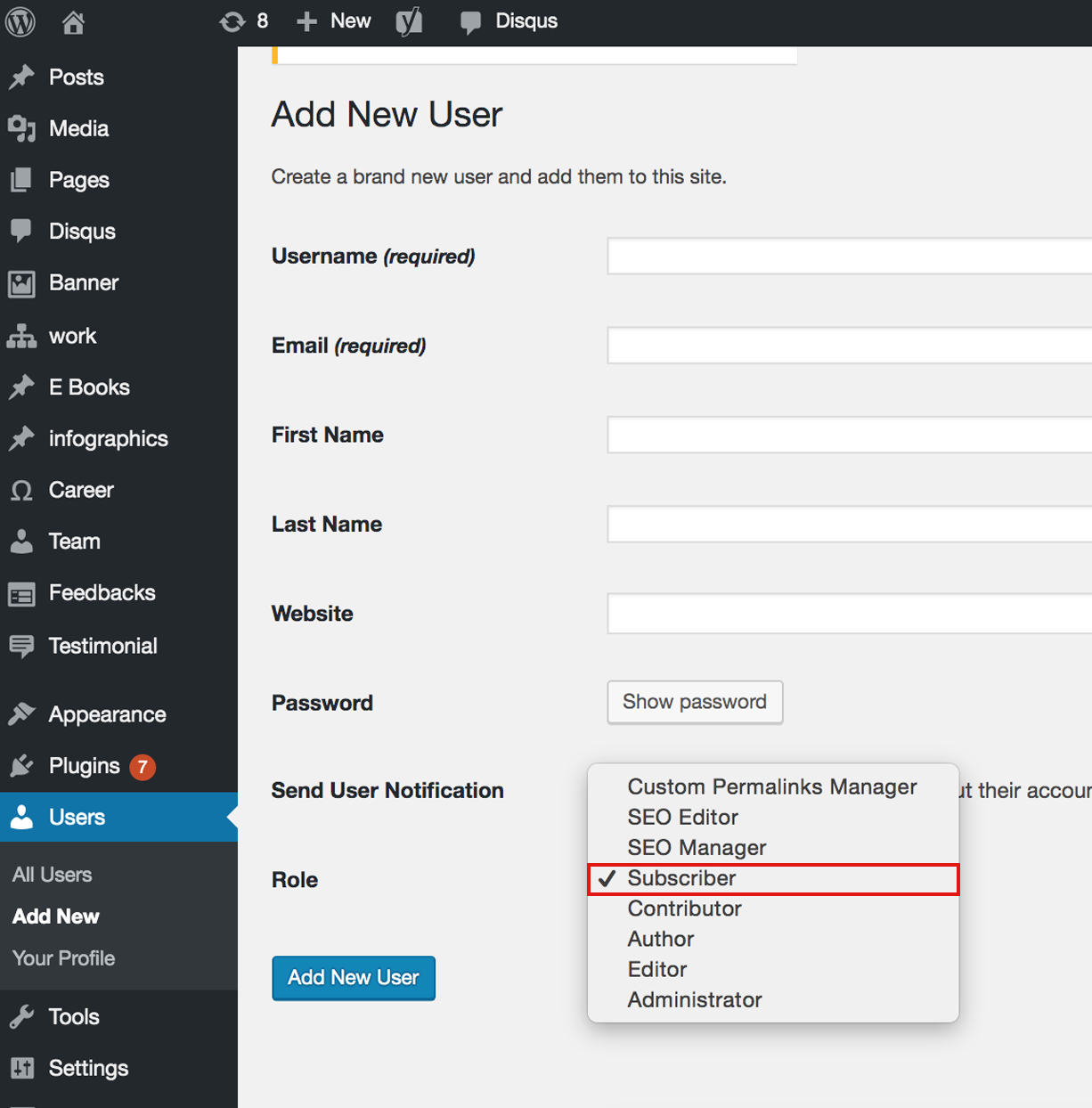 With the release of Yoast 5.5, we have new SEO roles. With SEO roles, it is easy to give more people working on your site access to the features and settings they need, without granting them full access. SEO Yoast lets you create two other WordPress Users. If you are working with multiple people on your website, SEO roles will serve as a good solution.
Roles in Yoast SEO consist of one or more capabilities, like:
Managing options (this gives you full access),
Managing redirects,
Editing advanced metadata,
Access to the bulk editor.
The SEO editor can make redirects, but cannot change the settings of the plugin or access the advanced metadata editor of Yoast SEO. The SEO editor has more access than a regular user, but less than the SEO manager who can manage settings as well. SEO Manager gets more control over the capabilities within Yoast SEO.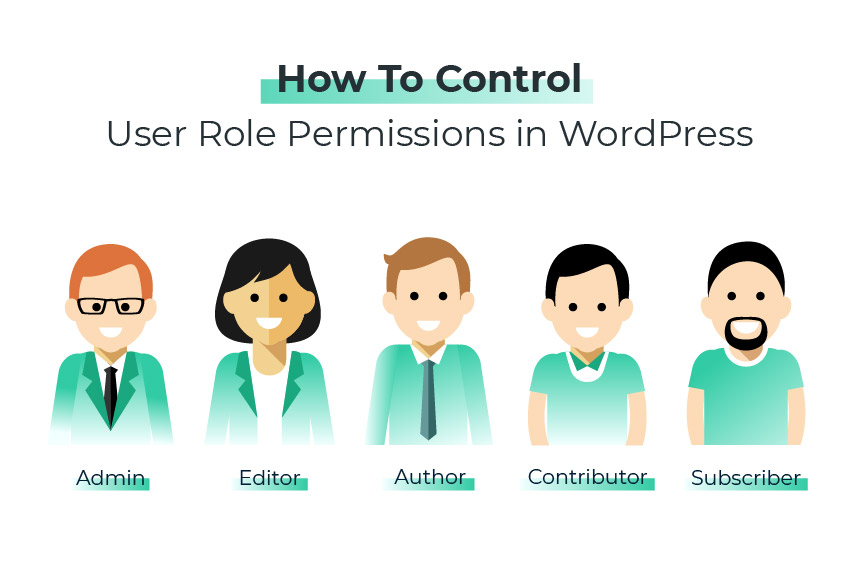 Add New Users

Login to your account as the admin.
Click on the User in the dashboard.
Click on Add New User. This will redirect you to add new user page.
Provide a username and a password.
If you check on the step 6 checkbox, then the password will be sent to the user via email.
Give the respective user email address.
Select a role and click on Add New User.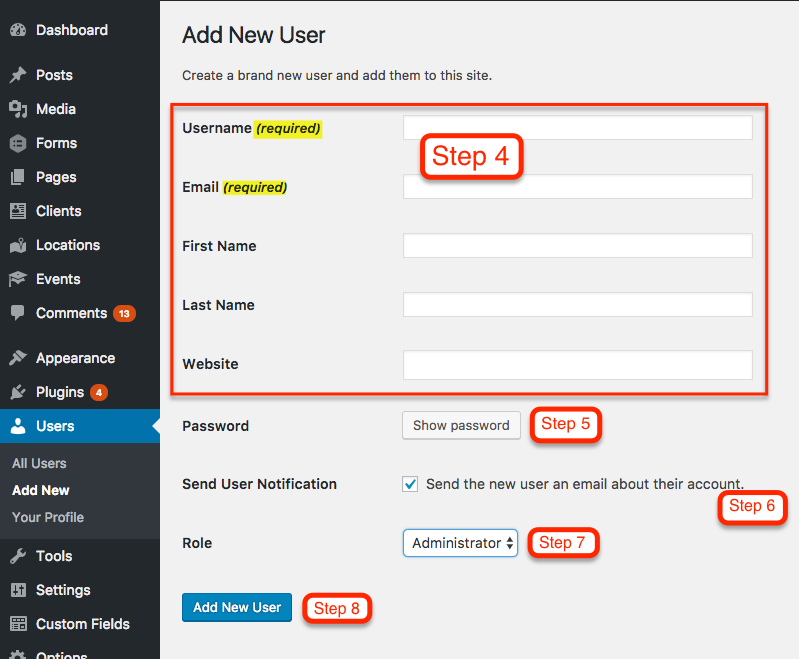 Edit/Delete Users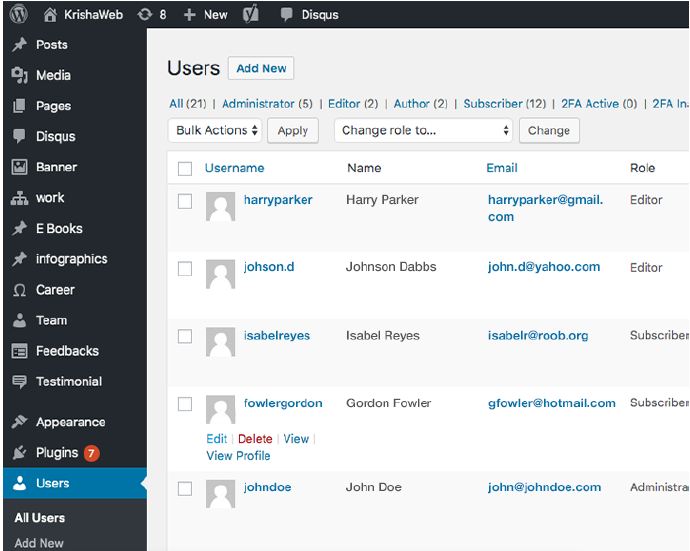 Log into your account as the admin.
Click on User in the dashboard.
Then click on All Users.
This will redirect you to a page with all users and their details.
Click on delete and confirm.