A viewer or a subscriber can interact with the admin of a blog or owner of a business under the comment section. Most people use this section to put their views, requests, or ask questions. While comment can be a constructive way to interact with your followers, it can also be a hub for spammers. Spammers are common these days, spreading unnecessary information that can hamper your reputation.
What is a Comment Spam?
Comment spam is basically irrelevant spam post on the blog that leads to the commenter's website. It is both human-generated and bot-generated. These grow bigger and bigger with your site reputation. These are links hidden beneath generic messages.
However, it is important to be safe from these spam comments. Having spam comments will make it difficult to distinguish between a legitimate follower and a bot. This may work in a destructive way for your site resulting in decreasing reputation.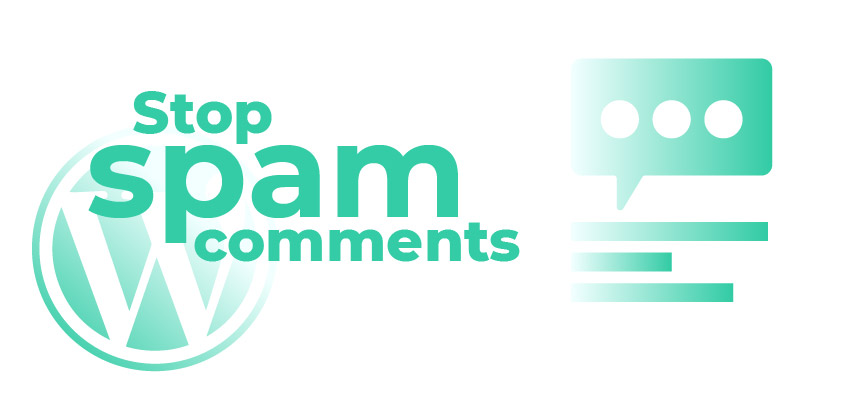 Many times spam comment also includes malicious links. Most of them deceive the viewers into providing their personal information.
Ways Stop Comment Spam
The following are the ways to secure your site and your viewers from spam comments. Pick up the one, which seems convenient and easy for you.
Set up the Comment Moderation System
It is the easiest way to exclude spam comments. In this, you appoint a person to check some or all the comments before posting them. Though it seems easy, it can be time-consuming. Going through every comment you receive, for approval will require a lot of time. How to do it?
Go to Settings from Dashboard
Select Discussion
Before comment appears
Check on "Comments must be manually approved"
Automatically Close Comments on Article Older than X Days
This will help you to limit the comments on your website.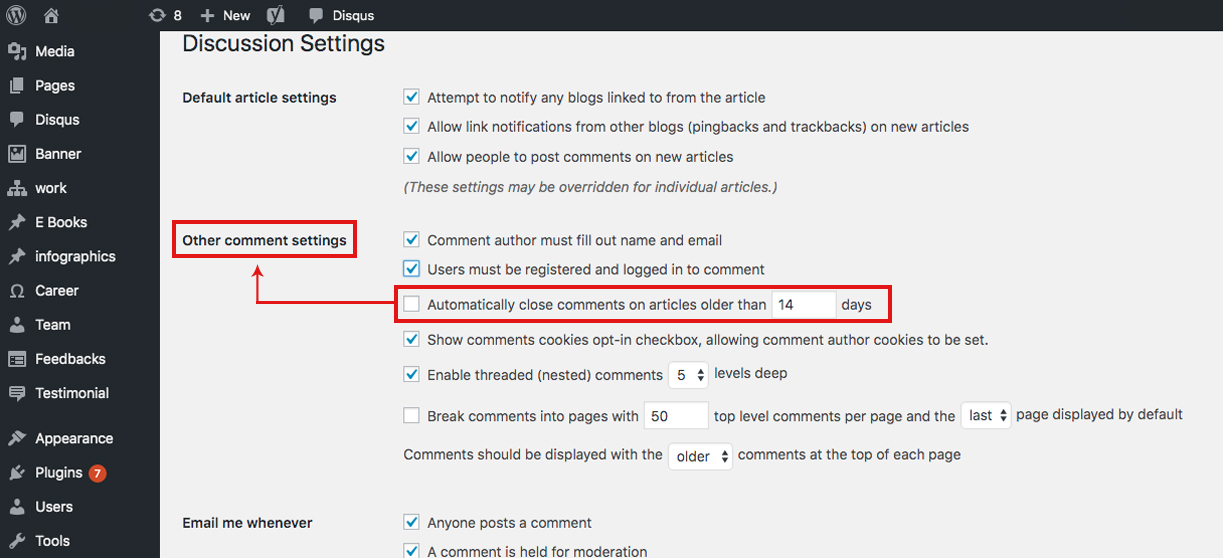 How To Do It?
From Setting
Select Discussion
"Other Comment Settings"
Check on "Automatically close comments on articles older than X days"
All Comments must be Approved Manually before Appearing
In this one, the comment has to be approved by the admin until then the comment will remain pending and will not get posted.
Reduce the Number of Links Allowed per Post
At times a spam comment contains links to other malicious sites. Viewers are deceived into giving out their personal information. The best way is to limit links to your comment.
How To Do It?
Setting on Dashboard
Select Discussion
Comment Moderation
Put the number of links allowed to be posted in your comment
Create a List of "Blacklisted" Words
There are few commonly used words in all the spam comments. Creating a blacklist of all the commonly used words can be helpful to stop spam.
How To Do It?
Setting from Dashboard
Select Discussion
Comment blacklist section- Put words you want to blacklist in this section.
Restrict Comment Privileges to Registered Users
It allows only the registered users to post comments on your site. The spammers target to post as many sites and links they can in your comment section. Asking them to register before posting a comment can increase their difficulty.
How To Do It?
Settings from Dashboard
Discussion
Other comment settings
Using Plugin
Plugins do everything to protect your site from spam comments. All you need to do is install plugins and rest will be taken care of.
Out of these six ways, five are manually operated. The best and efficient way to avoid spam is by installing a plugin.