WordPress is a leading platform for CMS and for bloggers. With increasing varieties of blogs involved in a website, menus are needed to sort things out.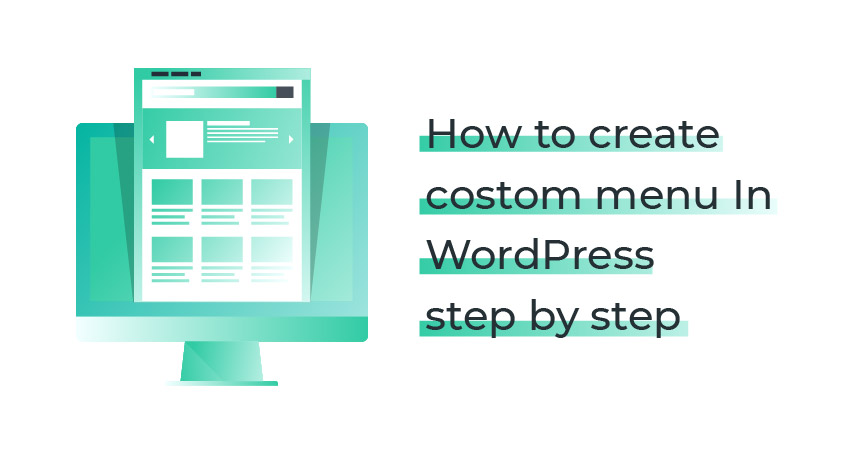 Defining a Menu
Menus are sections which hold a particular kind of article, blog or other forms of writings.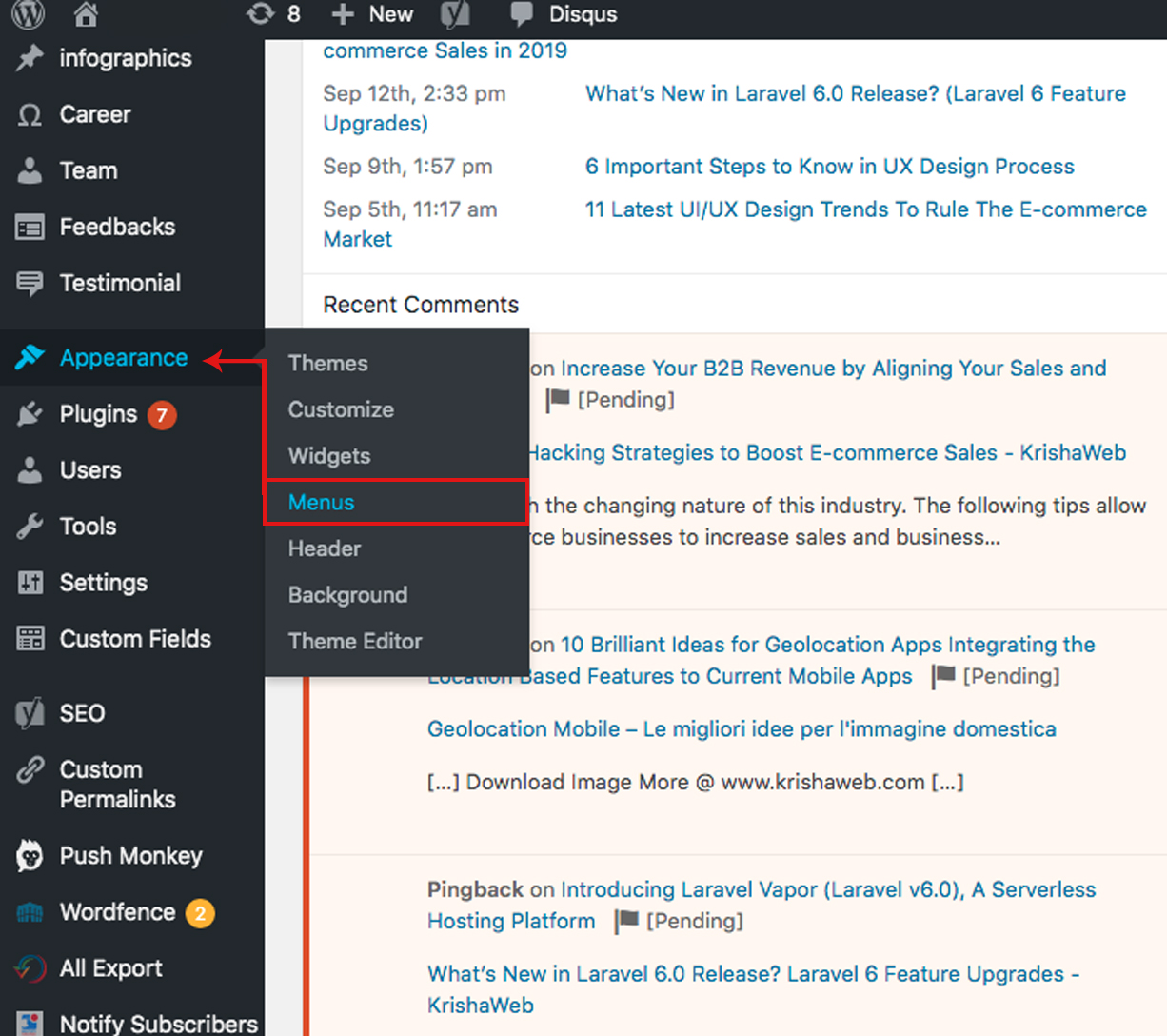 Add Items to Menu
Go to Appearance in the dashboard.
Select Menu.
Select pages or categories that you want to show in the menu and click on Add to Menu.
Click on Save Menu.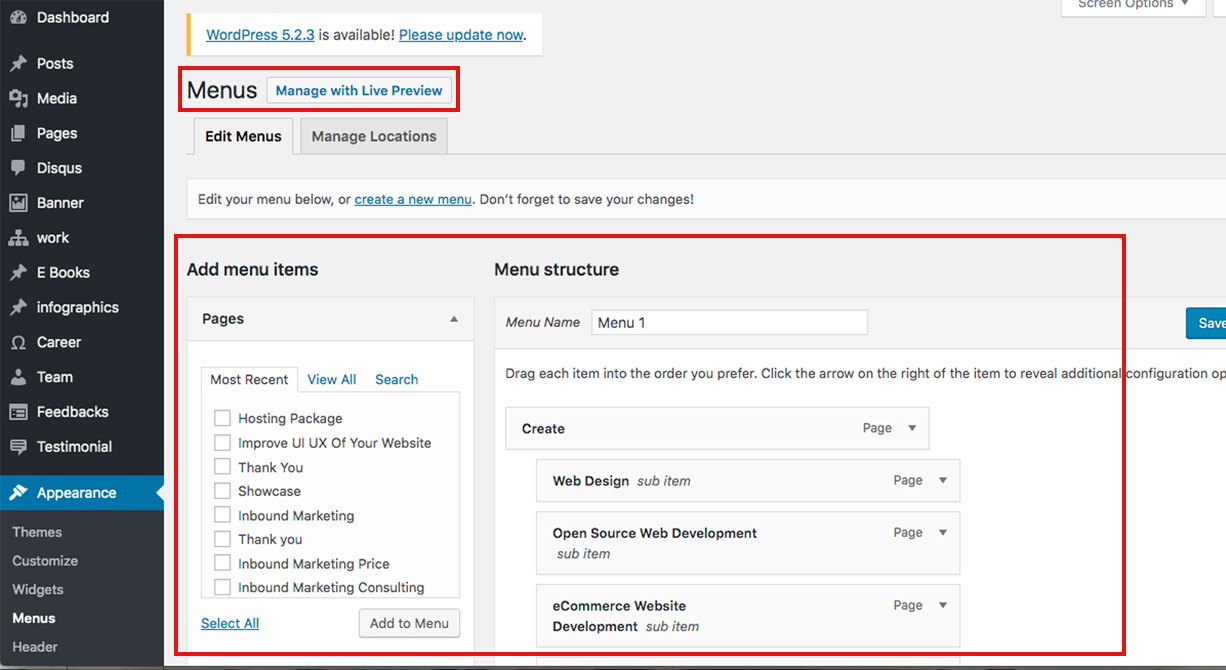 Delete Items from Menu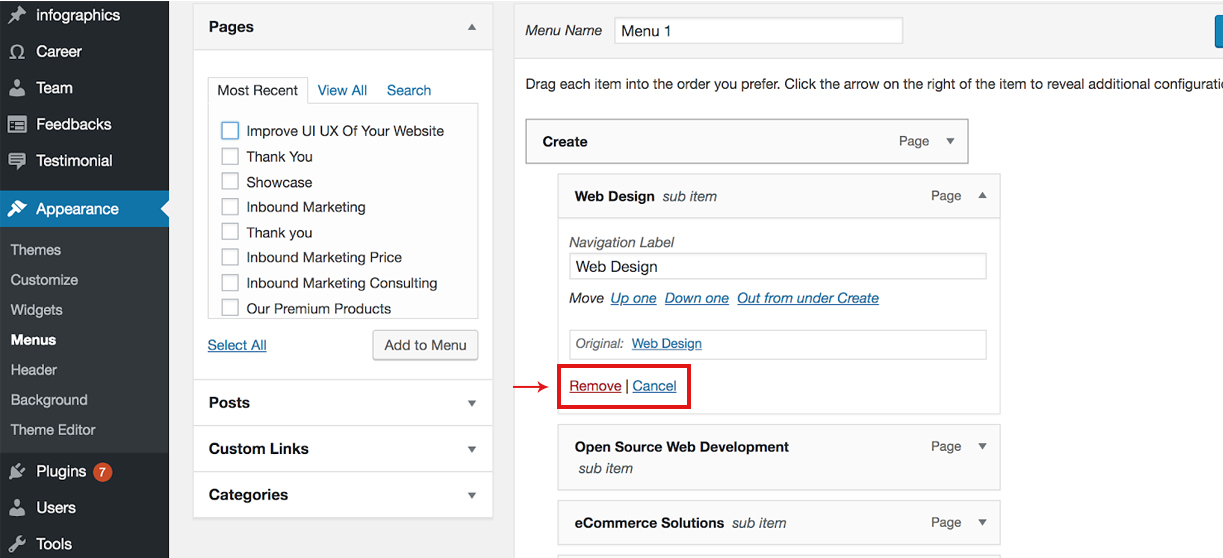 Click on the menu option.
Select the menu that you want to remove.
Click on the remove option at the bottom of the box.
Customize Menu Items
If you want to change the position of a menu; hover over it. A 4 arrow icon will appear. Use it to change the position. For changing the details, click on the menu, and edit the given sections.
Menu Display Location
At the bottom of the page, the menu display location is provided. Choose the one that is best for your site.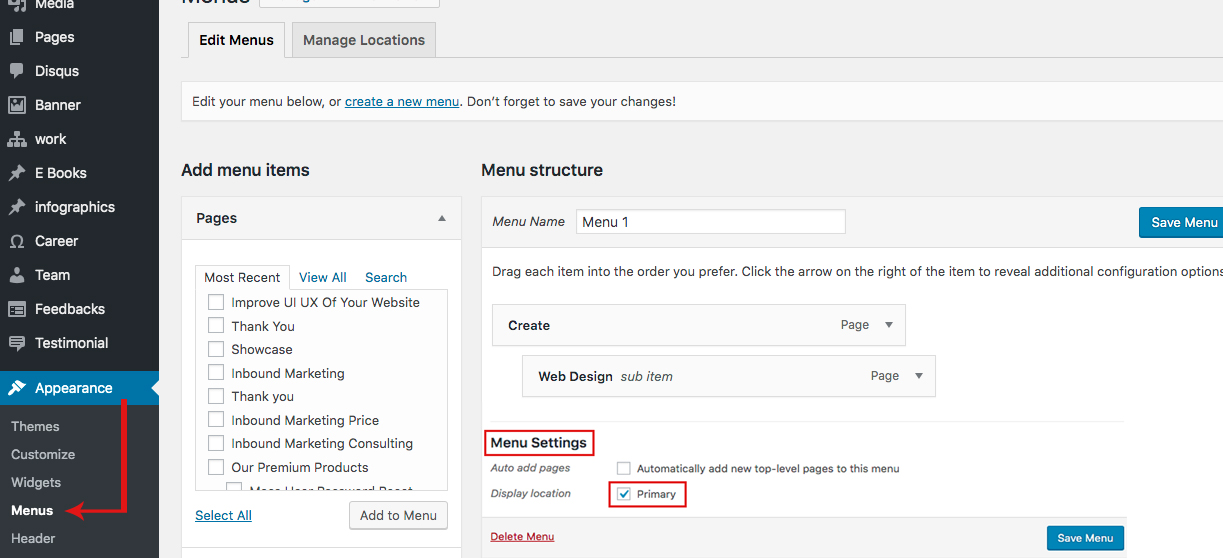 Automatically Add Pages to Menu
In the Menu Settings, there is an option to automatically add pages to the menu. Check it to do so.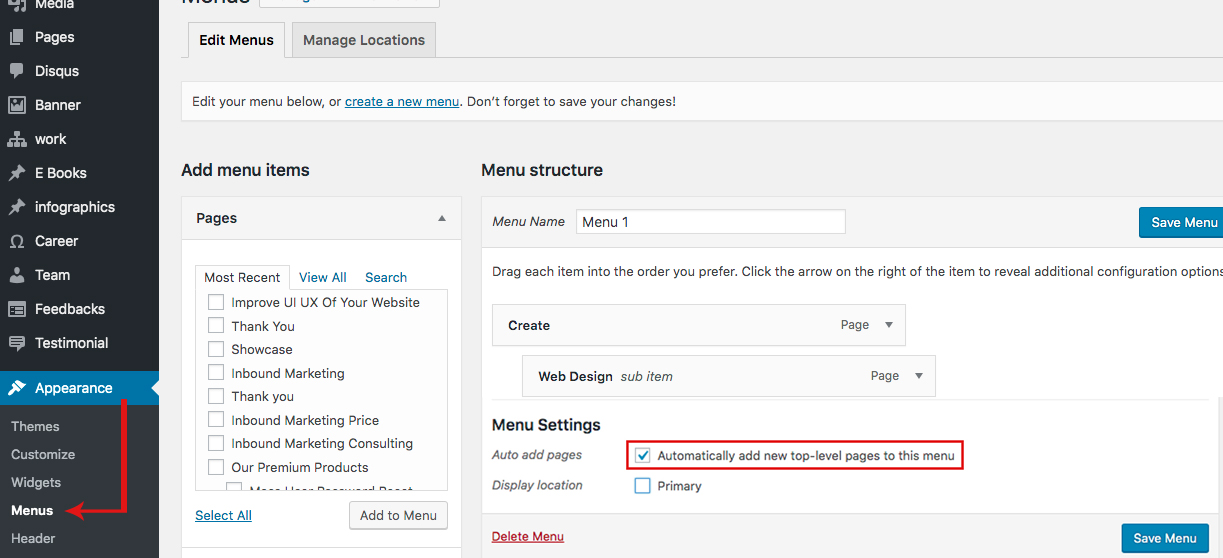 Re-Order Menu Items and Drop-down
To re-order menu items, click the 4 arrow cursor that pops up. Then drag and place it in the best sequence.
Dropdown helps to shift the menu at the bottom of the list.
Create a Multi-Level Menu
It includes many sub-menus under a particular parent menu. Creating sub-menus are the same as creating a menu.
Add Custom Menu to Site
Under Add Menu Items you can add custom links for the menu.