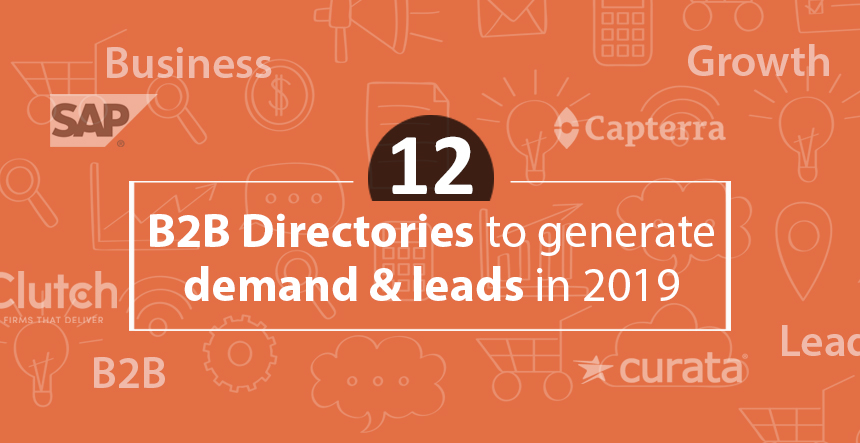 Lead generation is the process of attracting new customers to your business. However, this process is not as easy as it sounds. To generate more leads, it is essential to make visitors naturally interested in the product/service of a business. A B2B directory enables you to generate more leads at no additional expenditure. These directories, such as Yellow Pages, Whitepages or membership directories, can become an excellent source of sales leads. These directories do not just separate the businesses depending upon the size/niche/geographic location or other parameters. They even enlist the phone numbers or e-mail addresses of various businesses enabling the viewers to use the data for cold-calling campaigns or e-mail marketing.
How Ranking on B2B Directories Benefits Businesses
It is prudent for every business to target the first-page ranking using the strength of primary keywords. However, it is imprudent for the medium/small-sized businesses to prioritize only this process. It may not be a cost-effective solution and may not generate the expected results.
It is true that the primary keywords are responsible for the majority of the search volume. However, these keywords are highly competitive, and the giant posts dominate these keywords.

On the other hand, the higher search volume that is generated by the primary keywords may not always bring qualified searchers. In this scenario, the businesses may have difficulty closing the deals or may notice a moderate conversion rate despite using the primary keywords to generate higher search volume.
To utilize the potential strength of the primary keywords, it is crucial to place your brand where you may find a large number of conversion-ready users. The B2B directories can bring these users to your business. Hence, it is prudent to increase your brand's visibility on suitable B2B directories.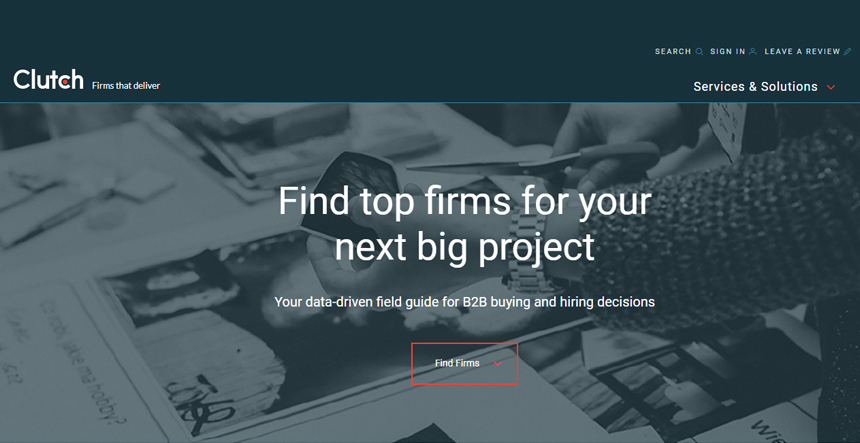 Clutch ranks in the third position on Google for the search term 'best SEO companies'. This digital directory may be an excellent option for your agency if you want to connect with the B2B businesses. The businesses catering web development/designing, SEO or online advertising services may benefit from this digital directory which is visited by more than 100,000 buyers every month.
You may target the directories that rank on the first page or the first few pages to benefit from the visibility of these businesses. This strategy may give your brand the best exposure and may bring a large number of qualified buyers to your business.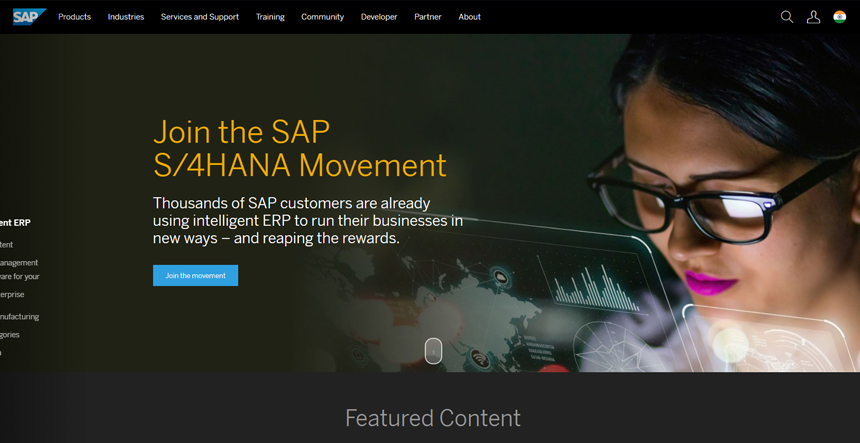 The SAP App Center is a digital directory to benefit the app development companies. It compares the services of various app development agencies to create unique listings or categories.
The five major categories of this app centre display various apps depending upon their services and features enabling the developers to gain maximum visibility for their apps. 
The category of 'Featured Apps' that receive maximum attention of viewers also exhibits the highest number of conversion rates. App developers may select this category to generate optimum leads.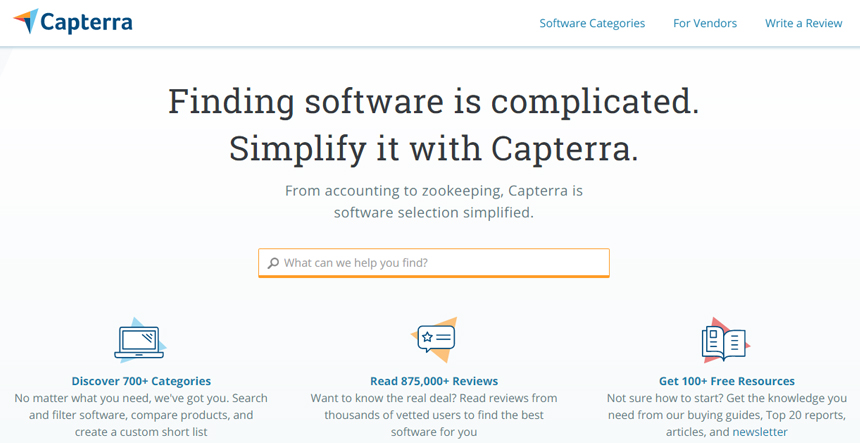 The natural search feature of Capterra makes it possible for the users to find the exact solution as per their requirements. It is a useful directory for the listings and reviews of software businesses.
Capterra has unique directories for different services. There are 400+ categories listing different types of software services and each category enlists the names of 40-45 software companies. It categorizes the software companies depending upon the type of industries. This digital directory also displays more than 200,000 reviews from software users.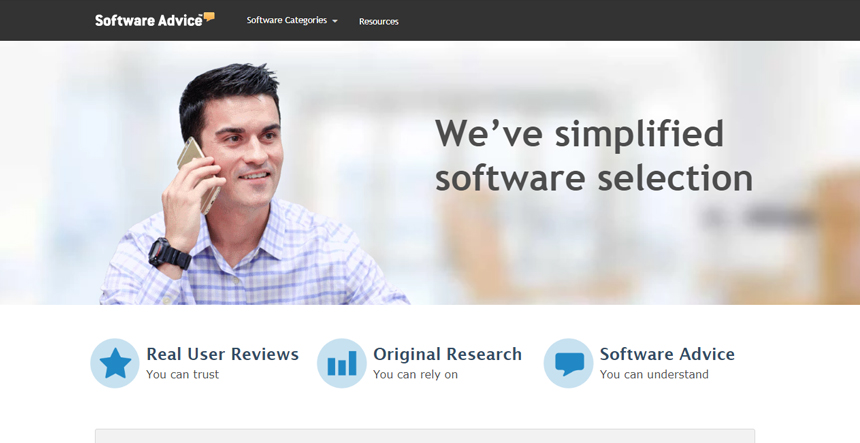 This B2B business directory has separate business directories to categorize the sub-industries. It has 412 software guides depending upon various features and services. It has 12 favored categories, 35 main categories, and numerous sub-categories to enlist a business.
An individual may use these categories to list the names of suitable software applications depending upon his/her priorities. More than 500,000 customers use the guidance of this online directory before selecting any software application. Software businesses may use this reputation to generate more leads.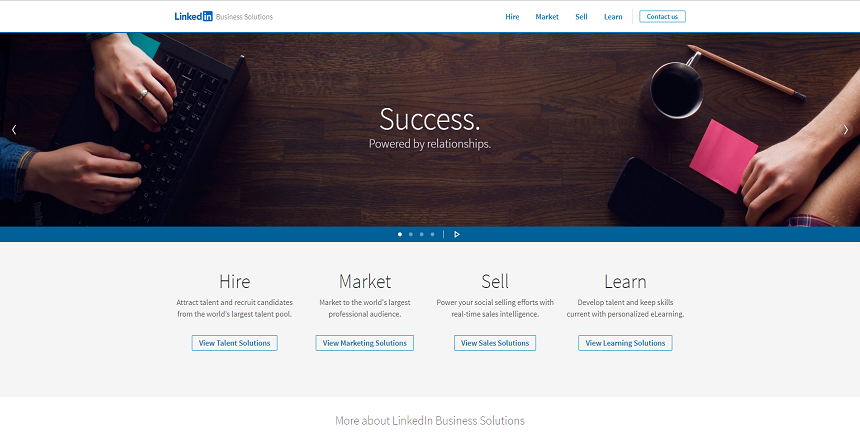 Discover LinkedIn Business Solutions with products to hire, market and sell powered by LinkedIn's powerful network.
With 562 million users, LinkedIn is all about building networks and connections. It's not only about who you know but about who your connections know. 
That's the real power of LinkedIn for business: the ability to tap into existing connections and grow your brand through word-of-mouth. It's also the top-rated social network for lead generation.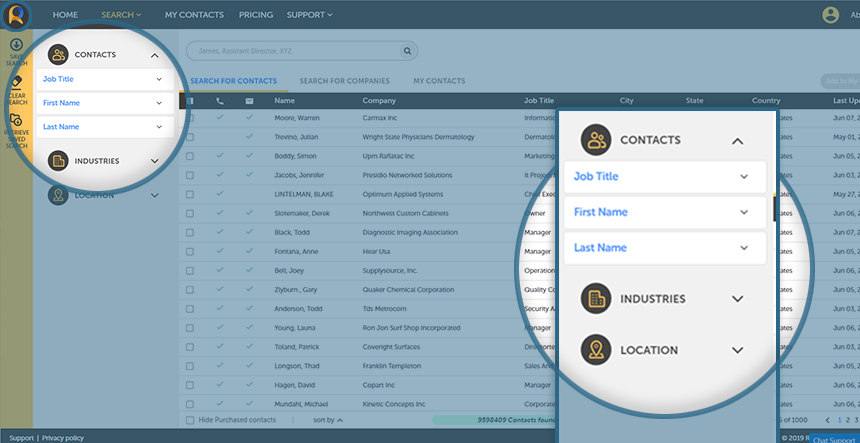 ReachStream is a B2B business directory offering more than 73 Million+ qualified contacts globally. It is a DIY platform that helps you save time and resources by filtering the data, based on the industry, job title, and target locations with just a few clicks.
They also offer a 14-day free trial that gives access to 20 contacts, after which you can upgrade to their subscription plan starting at just 99$ per month.
They instantly deliver the data in a CSV format that makes lead management more efficient. Also, the data is collected through various sources and verified by data scientists. Their database gives you direct access to decision-makers without wasting time on dead-end leads.
So start prospecting your targets with ReachStream today!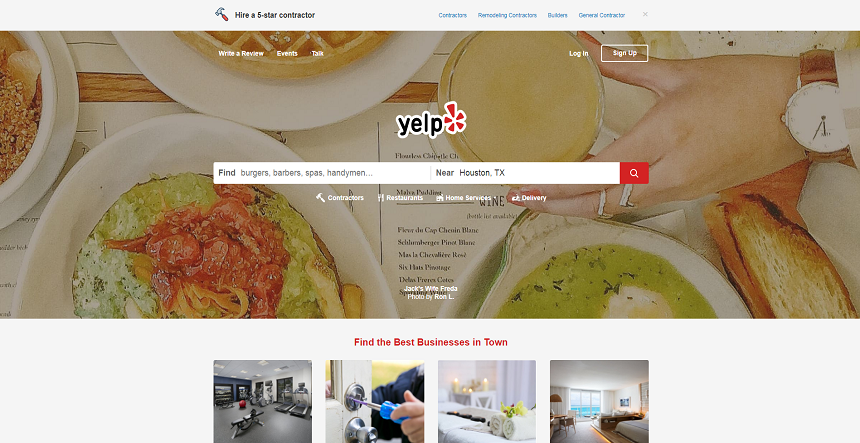 Yelp is a business directory service and crowd-sourced review forum, and a public company of the same name that is headquartered in San Francisco, California. The company develops, hosts and markets the Yelp.com website and the Yelp mobile app, which publishes crowd-sourced reviews about businesses.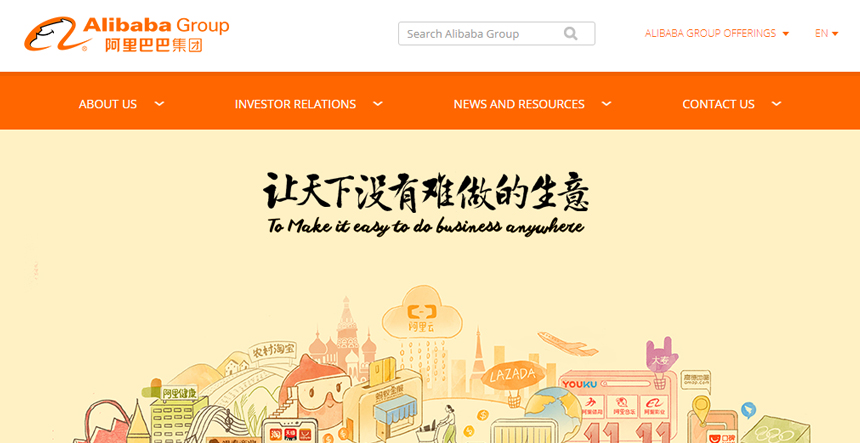 The name of Alibaba shines brightly amidst the names of all leading online directories. It has five main categories and numerous subcategories. The subcategories have been further divided into 8-10 categories. This online directory also features reviews of experts/customers on various products.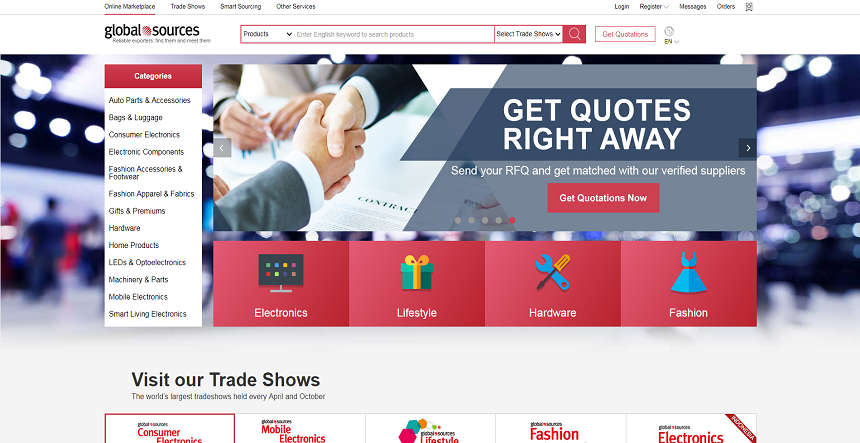 Global Sources is a Hong-Kong based business-to-business media company. It facilitates trade from Greater China to the world, using a wide range of English-language media and facilitates trade from the world to Greater China, using Chinese-language media.
Find The Latest Products From Reliable Suppliers & Manufacturers. Global Sources is the Leading B2B Marketplace Connecting Buyers and Suppliers Worldwide.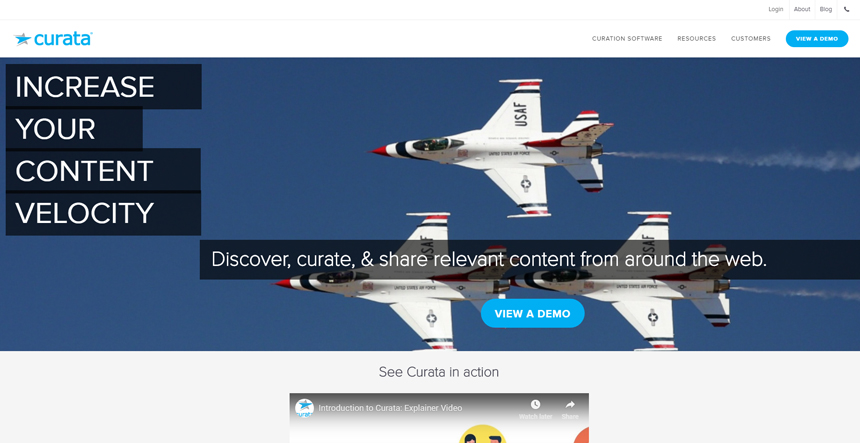 Curata has won the leading position in content marketing services. It helps marketers grow revenue and leads to quality content. This B2B online directory does not build its digital marketing plan around ranking for the keywords, such as 'top X business' or others. It publishes the targeted content as well as the directory lists for ranking.
This website features the names of reputed and successful content marketing agencies. Hence, it is the best online directory for your business if your target customers look for quality content marketing services.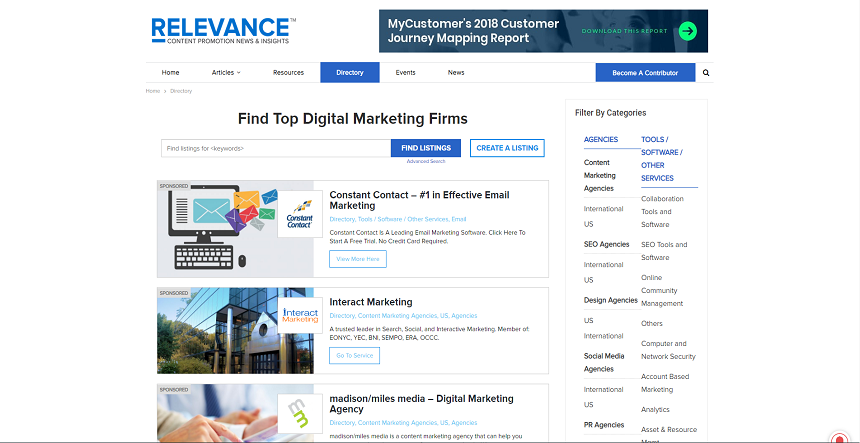 Relevance is a platform that promotes quality content marketing for agencies and marketers. The directory is a digital platform that lists the best services, tools, agencies or resources in the business. This well-planned B2B directory enlists the detailed contact data and descriptions of more than 1000 content marketing agencies, professionals and services.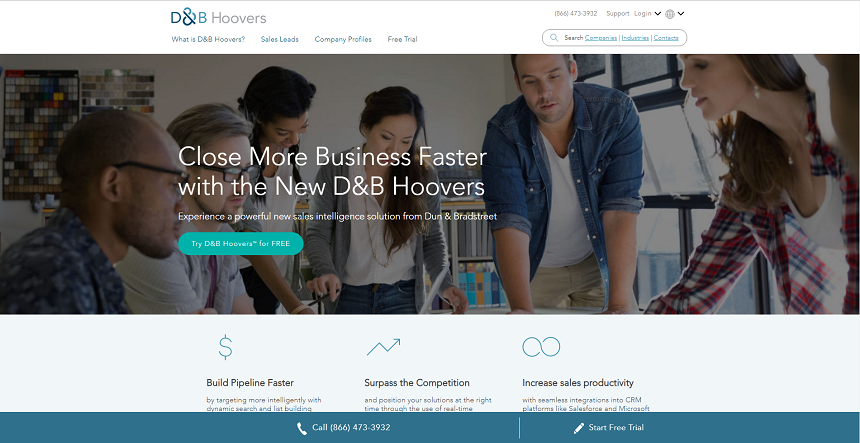 D&B Hoovers was founded by Gary Hoover and Patrick Spain in 1990 as an American business research company that provides information on companies and industries through their primary product platform named "Hoover's". In 2003, it was acquired by Dun & Bradstreet and operated for a time as a wholly-owned subsidiary.
Identify sales leads in the world's largest business information database. Search company profiles & gain rapid insights into market conditions. Drive B2B sales with best-in-class sales intelligence tools. D&B Hoovers integrates with popular CRM programs, including Salesforce and Microsoft.
Conclusion
The B2B directory free listing helps you display your brand where you can find target customers. These directories already rank for SERPs. Therefore, you can generate more leads and increase the demand for your business without wasting your precious time and financial resource.