Boost your business growth with Custom HubSpot Development
We specialize in customizing and optimizing the HubSpot platform to elevate your business to new heights.
Trusted By Companies All Over The World.
Personalized User Experiences
Tap into HubSpot's potential with a trusted development partner
Crafting unique features and implementing powerful automation. Our skilled team ensures a smooth HubSpot CMS Development journey that drives growth and enhances efficiency. Team up with us to unleash your business's full potential with tailored solutions.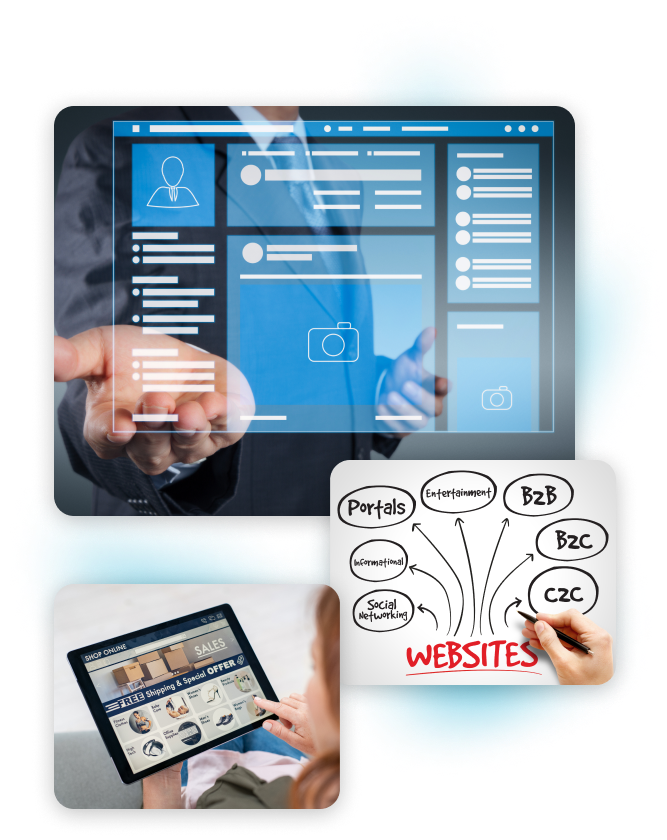 Fuel up your business success with our HubSpot Development experts!
Unlock growth, boost efficiency, and transform your business with our cutting-edge HubSpot CMS Development services.
Empower your growth with a high-performing HubSpot Development Partner like us. From crafting growth-driven website templates to deploying captivating content and tracking outcomes, we'll elevate your website.

Email, blogs, websites—whatever you need, we've got you covered. Utilize our Custom HubSpot Templates to amplify your marketing efforts and stand out with unique designs.

Enhance your online presence with captivating and SEO-friendly blogs. Our developers create engaging templates that reflect your brand's voice, attract your audience, and drive traffic and conversions.

Unlock email marketing potential with custom-designed templates. From eye-catching layouts to personalized content, our team crafts templates that capture attention, nurture leads, and deliver impactful messages.
Make a lasting impression with visually appealing and high-converting landing pages. Our developers tailor pages to your goals, ensuring seamless user experiences, higher engagement, and conversion rates.

Seamlessly switch to HubSpot with our expert assistance. We manage the entire process, ensuring data integrity, preserving SEO rankings, and helping you make the most of HubSpot's features.

Take your online store to new heights with HubSpot. Our solutions empower you to optimize product listings, automate marketing efforts, and provide outstanding shopping experiences that boost sales and loyalty.

Count on our dedicated support team to keep your HubSpot platform running smoothly. From resolving issues to regular updates, we ensure your HubSpot journey remains hassle-free and optimized for success.
Revolutionize your business with the power of HubSpot!
Experience the transformational power of HubSpot with us as your HubSpot Development Partner and unlock your business's growth potential.
Custom Development

Tailored solutions for unique features, optimizing your HubSpot platform for maximum impact.

Enhanced Website Performance

Boost user experiences and conversions with optimized website performance, faster load times, and smooth navigation.
Effortless Content Management

Manage and update content easily with an intuitive and user-friendly interface, keeping your website current and engaging.

Robust SEO Capabilities

Dominate search rankings with HubSpot's robust SEO tools, optimizing content for more organic traffic.
Secure Hosting

Rest easy knowing your website is hosted on a secure and dependable platform, safeguarding your data and ensuring 24/7 uptime.

Integrations with HubSpot CRM

Seamlessly connect your website to HubSpot's CRM, capturing valuable lead data and enabling personalized interactions.
Mobile-Friendly Templates

Reach on-the-go customers with mobile-responsive templates that provide a seamless user experience on all devices.

Effortless E-commerce Integration

Expand business capabilities with seamless e-commerce integration, allowing for effortless online selling and streamlined transactions.
Multi-Language Support

Cater to a global audience with multi-language support, resonating with diverse markets.

Expert Support and Resources

Rely on our experienced team for continuous support and valuable resources to optimize your HubSpot experience.
Client Feedback
Delve into the feedback from our valued customers!
"They provide excellent quality of work, and their services are both time and cost-efficient."
Elizabeth
CEO, Boutique Creative Agency
"We are extremely satisfied with the web application developed by KrishaWeb and would highly recommend their services."
Ibrahim
CEO, Advertising Agency
"First and foremost, I appreciate KrishaWeb's commitment to delivering items on time."
Matthew
Co-Founder, TGA Web Agency
"Everyone we worked with at KrishaWeb was exceptionally friendly and very knowledgeable."
Karissa
Business Analyst, Financial Services Company
FAQs
We hope these questions and answers help you find the best digital transformation partner for your business.
HubSpot Development Solutions refer to customized services that optimize and enhance the HubSpot platform to meet specific business needs. Our team of experts in HubSpot CMS Development tailor features, templates, and integrations to drive growth and efficiency.

Our HubSpot Development Solutions will empower your business with personalized features, seamless integrations, and enhanced performance. By leveraging the full potential of HubSpot with a HubSpot Development Partner like us, you can attract, engage, and delight customers more effectively.

Yes, absolutely! HubSpot's powerful SEO capabilities, combined with our tailored development solutions, optimize your website for better search engine rankings and increased organic traffic.

HubSpot Development Solutions offers seamless e-commerce integration, streamlining your online store and enhancing customer experiences. You can efficiently manage products, automate marketing campaigns, and drive more sales.

Yes, HubSpot Development Solutions are designed to cater to businesses of all sizes and industries. Whether you are a startup or an established enterprise, our services can be customized to meet your unique requirements.

We provide comprehensive support and resources to ensure your success with HubSpot. From ongoing maintenance to expert guidance, our HubSpot CMS Development team is dedicated to helping you achieve your business goals.

Yes, our development solutions are flexible and can be seamlessly integrated with your existing CRM and other third-party tools. We develop uninterrupted workflows and ensure a smooth transition.

Getting started is easy! Reach out to our team, and we will conduct a thorough analysis of your business needs. We will design a customized plan and implement the solutions to elevate your HubSpot experience.
What makes us your ideal partner?
We believe that you deserve a web design agency that is experienced and versatile. At KrishaWeb, our prominent design experts know the trends and the best practices outperforming the market. Designing websites that increase your interactions and lead to sales growth on your website.

We are here, if you still have any questions!