IT Solutions for Manufacturing Industry
With digital transformation for the manufacturing industry, you can streamline your supply chain and sales management processes to improve productivity and reduce operational costs.
Trusted By Companies All Over The World.
Transform your shopfloor environment with better technology
Manufacturers seek new ways to reduce costs, improve production, accelerate change, optimize operations, and innovate. If manufacturers want to succeed, they must digitize their operational technology to bridge the gap between IT and operations for a seamless execution of processes and team collaboration. With custom IT solutions for the manufacturing industry, companies can address the challenges of their shopfloor technology environment, and improve their bottom-line.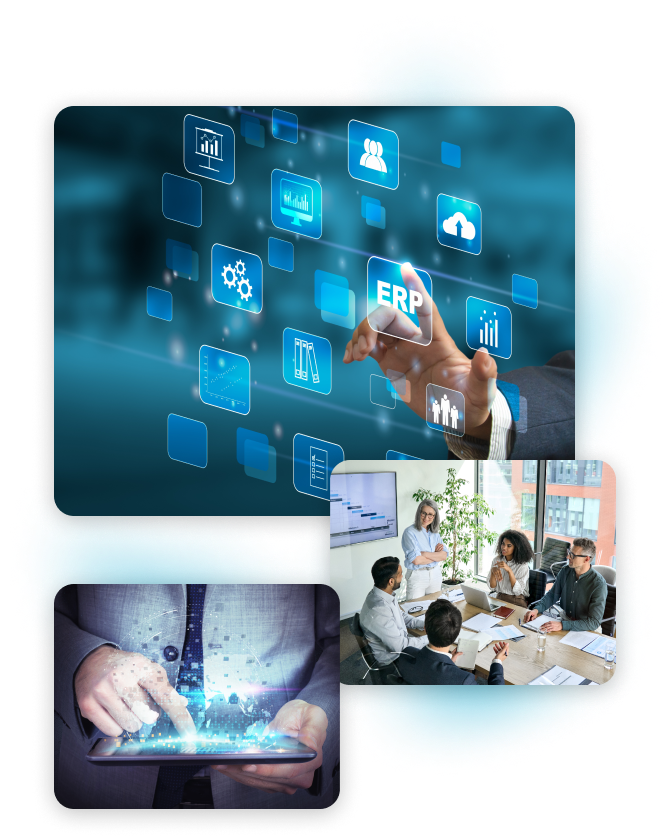 Solutions We Offer to the Manufacturing Industry
Streamline your plant operational processes with Industrial IT solutions for growth and expansion while reducing operational costs.
Our expert web design and development services are tailored to showcase your industry strengths. From sleek designs to seamless functionality, we bring your manufacturing business to life on the web.

Our custom web application development solutions streamline your processes, boost efficiency, and enhance collaboration. From order management to real-time tracking, we've got your manufacturing needs covered. Let us turn your ideas into a seamless digital experience, making your operations smoother and smarter!

Portals act as gateways to information and interaction. Our portal development service is carefully honed to build centralized platforms that cater adeptly to diverse user needs. Whether shaping a customer portal, an employee intranet, or a community hub, we intricately shape the structure to maximize user-friendliness and accessibility.
Streamline your product innovation, manufacturing, and delivery, reduce operational costs, better utilization of assets and teams with custom Industrial IoT solutions.

With our dedicated team of domain experts, we create a roadmap for seamless product operation, inventory and asset management and assessment to deliver value-based insights for growth.

Leverage machine learning algorithms, data analytics and automation to streamline plant operations, predict improvements in supply chain management, asset utilization and inventory for improved revenue and growth.

Automation of industrial process through custom software enables manufacturers to scale their operations globally, predict shopfloor requirements in real-time, and enable quick team collaboration for faster product innovation, production, delivery and growth.
Accelerate your growth with Secure, Scalable Industrial Operations.
Enhance productivity, improve product lifecycle, and boost time-to-market with smart integration of technology across your manufacturing operations.
Cost Effective

Reduce operational costs by automating shopfloor processes with custom technology solutions.

Scalable Production and Flexibility

Grow your dynamic business requirements for the future with custom solutions that offers real-time visibility into production cycle, resource allocation, and inventory management.
Improve Operational Efficiency

Optimize material availability, lower the cost of holding inventory, eliminate stockouts, and boost the effectiveness of the supply chain by controlling the inventory management operations.

Improve Customer Satisfaction

Maintain end-to-end processes for shopfloor to accelerate time-to-market products leading to enhanced customer service.
Supply Chain Optimization

Optimize sourcing and procurement, supply chain integration, planning & management, and inventory management to accelerate time-to-market products.

Predictive Maintenance

Use advanced analytics and machine learning to analyze anomalies and patterns for tracking equipment and forecast maintenance requirements.
Asset Optimization

With analytics predict breakdowns of assets and equipment to improve reliability and longevity and reduce operational disruptions, and downtime.

Quality Control and Compliance

Maintain product quality and regulatory compliance with corrective measures that include non-conformance management and audits.
Why choose KrishaWeb for Manufacturing IT Solutions?
Delivering reliable operational excellence.
Complying with industry regulations while offering high quality.
Mobilizing end-to-end value chain for quick time-to-market.
Offering improved control over managing supply chain cost.
Adhering to Agile and Scrum methodologies to deliver solution within 4 weeks.
Offering support for conceptualizing to executing IT solutions.
Tracking real-time data to offer valuable insights for better decision-making.
Technologies We Serve
Empowering your business with the latest technologies we use!
Awards and Recognition
Making a difference through these legacies of excellence!
Client Feedback
Delve into the feedback from our valued customers!
"They provide excellent quality of work, and their services are both time and cost-efficient."
Elizabeth
CEO, Boutique Creative Agency
"We are extremely satisfied with the web application developed by KrishaWeb and would highly recommend their services."
Ibrahim
CEO, Advertising Agency
"First and foremost, I appreciate KrishaWeb's commitment to delivering items on time."
Matthew
Co-Founder, TGA Web Agency
"Everyone we worked with at KrishaWeb was exceptionally friendly and very knowledgeable."
Karissa
Business Analyst, Financial Services Company
FAQs
We hope these questions and answers help you find the best digital transformation partner for your business.
Industrial IoT solutions include the use of predictive technology models to improve the longevity and operational efficiency of assets and equipment, enhance team collaboration in real-time, improve product innovation, and improve product manufacturing and delivery for higher sales and revenue.

For successful product innovation, delivery, and shopfloor operations, industrial IoT solutions is the backbone. Manufacturers with data analytics and machine learning can predict the requirement of equipment maintenance, streamline shopfloor operations and speed time-to-market products for competitive edge.

Reduced operational costs, faster and scalable production, and increased availability of staff and resources for core tasks to enhance product innovation and delivery.
What makes us your ideal partner?
We believe that you deserve a digital web agency that is experienced and versatile. At KrishaWeb, our prominent IT experts know the trends and the best practices outperforming the market.

We are here, if you still have any questions!