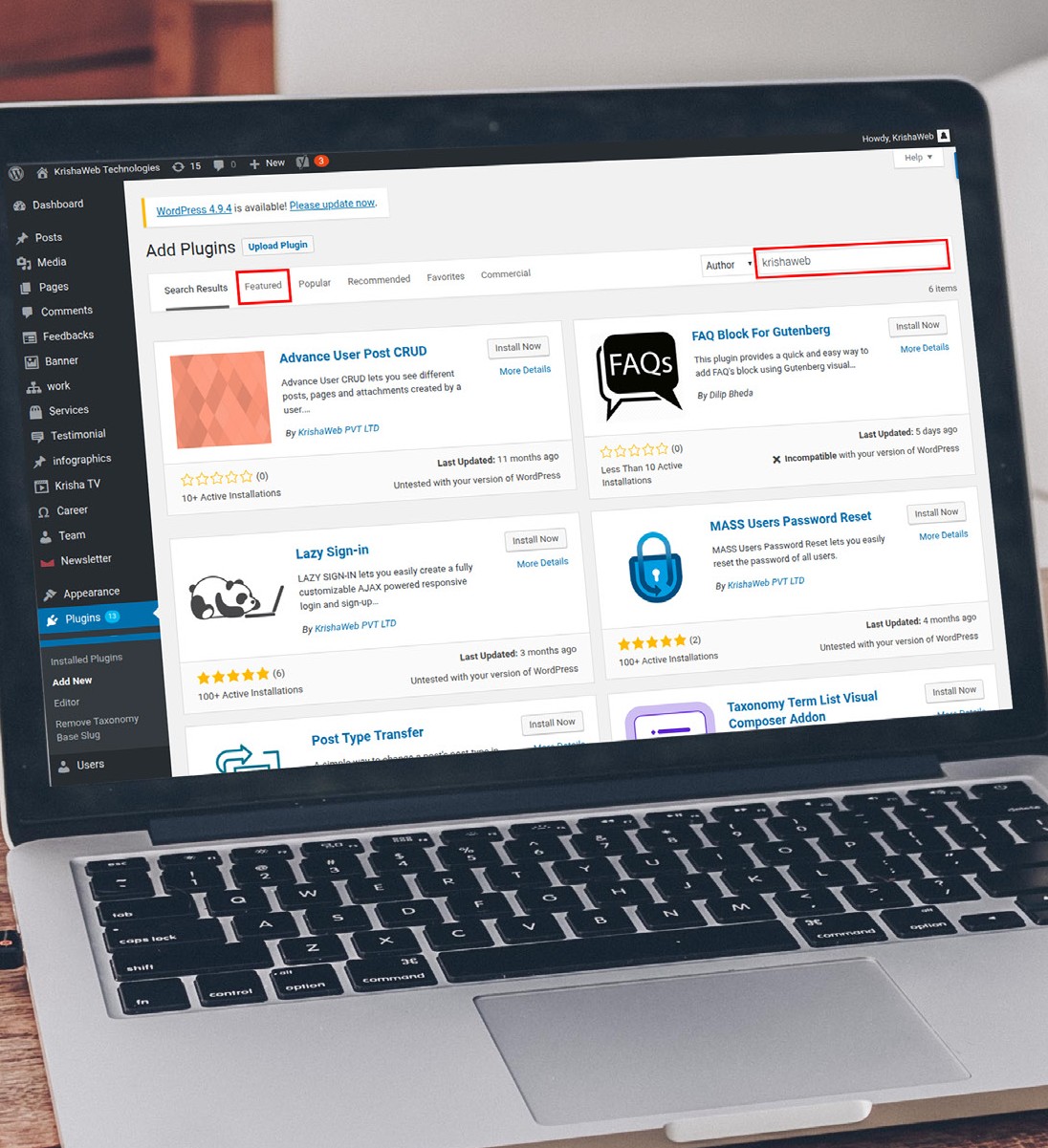 Plug in installation from WP directory does not involve movement from dashboard because you can browse the available plug-ins in the repository in the search box. Go through details of each plug-in, install directly from the list.
Featured: These are the WordPress recommended plug-ins and you can use tags for searching plug-ins on the page bottom.
Recommended: These are suggestions based on already installed plug-ins.
Most popular: Complete plug-in list of 40,000+ sorted by the popularity.
Favorite plug-ins: Mark plug-ins as favorite to make them appear here.
Search: Here, you can type keywords for finding plugins to match the required criteria.
Install Plugin
Use functions and tabs for finding the matching plug-in list for installation. Click on a plug-in name; follow 'more details' to get additional information on this extension. View the rating, developer, active install numbers, compatibility info, and last update time. When the installation finishes, you will get information and the button label changes to 'Activate'. After activation, WP redirects you to active plug-in lists.
Upload a plugin through WordPress Admin
For installation of plug-ins outside official directory manual upload is necessary. Click 'Plugins', 'Add New', click on 'Upload Plugin'. For .zip format plugin click 'Choose File'. Select ZIP file on the computer, click on 'Install Now', and wait for WP for installation completion.
Install a Plugin via FTP upload
This is for the advanced users and involves manual upload files to the server. Now you can ac- tivate plug-in in the admin panel. Just like themes, there are different methods for plug-in installation in WordPress. The first two are for the beginners and for using the third method, you require basic FTP knowledge.