Enterprise Web Application Development Solutions
Is your business struggling with application development barriers? Our robust enterprise application development ensures developing an application that meets your current and future goals.
Trusted By Companies All Over The World.
Bespoke Enterprise application development solutions
Build and revamp your customer experience in this evolving digital landscape with Enterprise Application Development. With 14+ years of expertise, we help you achieve your long term business goals, effectively manage your operations, boost the efficiency and collaboration of your business, and improvise your customer engagement.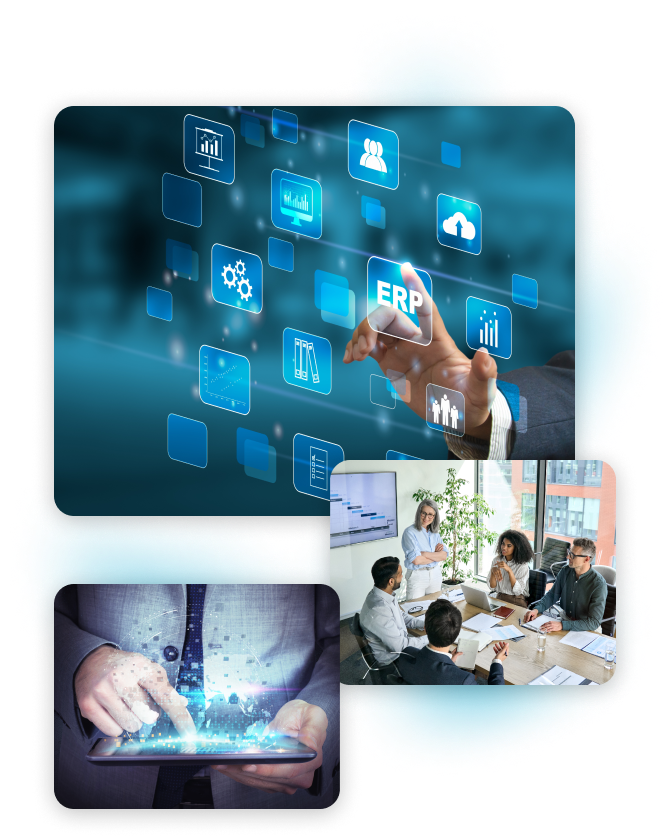 Enable your business with Enterprise App Development
Helping your enterprise business build a feature-rich, robust, and best in class application to cater your unique business needs. Our proficient experts build an application that enables you to break through the complex challenges. Explore our offerings:
Your enterprise business needs to be future-ready considering the technological advancements. Our experienced team analyzes your business objectives and bridges the gaps in development issues. With our customized enterprise solutions, we assist you to drive targeted results now and in the long run.

At KrishaWeb, our team is proficient in building and maintaining enterprise integration platforms ensuring standard APIs. Our solutions surround the creation of API stores that provide integrations meeting industry standards. 

Our team understands the need for secure application mobility as an enterprise business. With KrishaWeb application mobility services, you can track across your enterprise smartphones, and laptops, and secure your corporate data through cross-platform support. 
Your enterprise application requires to be unmatched in this evolving digital world. Our team at KrishaWeb aids you with end-to-end and reliable digital transformation services. From innovative application development to deploying the latest frameworks, to launching, and testing your software across all your digital landscapes.

If you are an enterprise business seeking to reduce or avoid unnecessary capital spending or overhead costs, enterprise application modernization is all you need. Our talented developers analyze and induct requirement gathering and enable refining your application migration strategy.

It's time to adapt to automated app management practices as an enterprise business. Our team enables you with exceptional, steady, innovative, app management solutions. These solutions enhance the efficiency, speed, and productivity of your enterprise application.
Team at KrishaWeb understands the challenges of developing high-quality custom enterprise applications that fit your unique business requirements. Our proficient experts help you with requirement gathering, choosing the best technologies, and delivering end applications. Enable excellency in your enterprise operations with automation, data management and secure maintenance.
Benefits with KrishaWeb as your Web App Development partner
You get expert assistance and consultation on the technology aspects.
You enable a highly professional and scalable expert team for developing your enterprise applications.
You get your application delivered on time, completely custom and meets your business requirements.
Your enterprise application is built under an agile, secure, and flexible model.
You receive post application development support and maintenance from our team.
You get your application ideas transformed into reality through an outcome-driven process.
Industry Expertise
Putting forth our more than 14 years of expertise to transform businesses digitally regardless of the industry. We believe your unique perspective will be an add-on to our valuable industry insights delivering beneficial solutions.
Technologies We Serve
Empowering your business with the latest technologies we use!
Client Feedback
Delve into the feedback from our valued customers!
"They provide excellent quality of work, and their services are both time and cost-efficient."
Elizabeth
CEO, Boutique Creative Agency
"We are extremely satisfied with the web application developed by KrishaWeb and would highly recommend their services."
Ibrahim
CEO, Advertising Agency
"First and foremost, I appreciate KrishaWeb's commitment to delivering items on time."
Matthew
Co-Founder, TGA Web Agency
"Everyone we worked with at KrishaWeb was exceptionally friendly and very knowledgeable."
Karissa
Business Analyst, Financial Services Company
FAQs
We hope these questions and answers help you find the best Enterprise App Development partner.
Enterprise applications are developed to target integrating key business workflows like HR, sales, accounting, etc. These apps help run your enterprise operations swiftly boosting coordination between teams.

Enterprise web application development yields advantages such as heightened efficiency, improved productivity, better data management, streamlined workflows, as well as increased scalability and flexibility.

An enterprise web application should possess crucial elements, including stringent security protocols, scalability, data analytics capabilities, automation, cloud-based hosting, and the ability to integrate with current business systems.

Our proficient developers mainly work on programming languages such as  Java, PHP, Python, .NET, and Ruby on Rails when developing enterprise applications.

In enterprise web application development, UI/UX design holds significant importance as it shapes user interactions with the software, affecting user satisfaction and adoption rates in entirety.

APIs, middleware, and web services facilitate the integration of enterprise web applications with other business systems.

To ensure the security of enterprise web applications, measures such as robust authentication and access controls, data encryption, regular software updates and patches, as well as continuous monitoring and testing should be implemented.

Enterprise web application development emphasizes crafting personalized software solutions tailored to meet specific business requirements, whereas traditional software development emphasizes creating self-contained software products that are marketed to a broader audience.

The typical process for developing an enterprise web application involves discovery and planning, gathering requirements, designing UI/UX, developing software, quality assurance and testing, deployment, as well as providing ongoing maintenance and support.

The expense of developing an enterprise web application fluctuates based on factors such as project intricacy, utilized technologies, and level of customization required. Although it is generally costlier than pre-built software solutions, enterprise web application development delivers superior long-term value for businesses.
What makes us your ideal partner?
We believe that you deserve a web design agency that is experienced and versatile. At KrishaWeb, our prominent design experts know the trends and the best practices outperforming the market. Designing websites that increase your interactions and lead to sales growth on your website.

We are here, if you still have any questions!