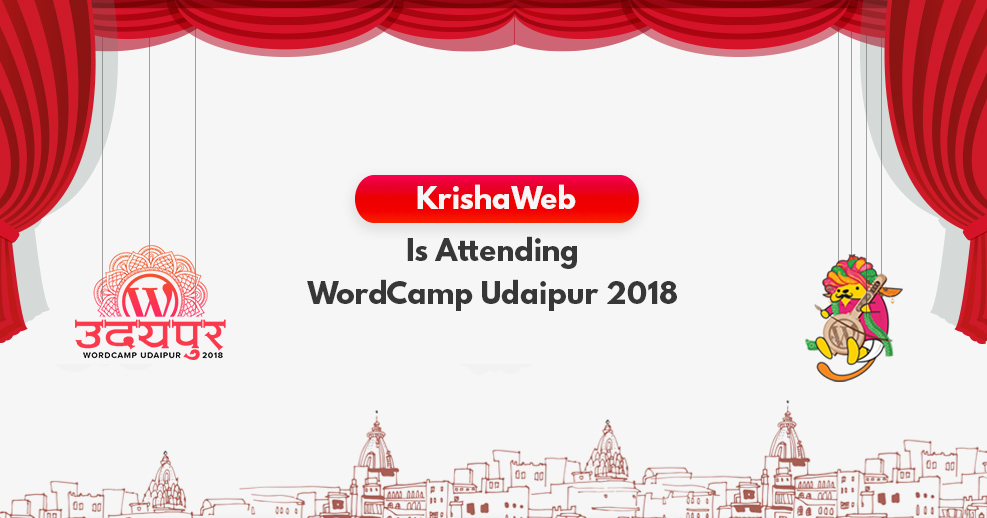 Good News for all tech lovers across India!!  WordCamp Udaipur is happening on 27 January 2018. Yes, the first ever WordPress community event of this calendar year is going to be happening by tomorrow. And KrishaWeb is pleased to announce that we are visiting WordCamp Udaipur.
WordCamps are the community-driven WordPress events. WordCamps are all about WordPress, Community, Knowledge Sharing, and Networking. We at KrishaWeb like to participate in such events happening around the world. WordCamp Udaipur is happening on 27 January 2018 at P.P. Singhal Auditorium, UCCI, Udaipur. The event will start sharp at 8:30 AM with the morning breakfast followed by the interesting sessions expert WordCamp speakers.
We are so excited to be a part of the WordCamp Udaipur as KrishaWeb is not just attending the WordCamp Udaipur, but actively participating in the event. Two of Krishaitians will be participating into the WordCamp Udaipur as speaker.
Bhargav from our team is one of the Speakers at the #WCUdaipur. He is one of the panelists of the Panel discussion. He will be discussing and answering the audiences' queries about Gutenberg – The New WordPress.
Nikunj will be talking about 'Four Steps of Mastering Art & Science of Content Marketing for 2018'. He has an experience of a decade doing SEO and Digital Marketing. He will be sharing his experiences and sharing the probable Content Marketing Trends for 2018. His session will start at 3:00 PM. You can ask your queries on Twitter mentioning #WCUdaipur and @IntuitiveNiks.
We are delighted visiting the city of lakes and looking forward to meeting lots fellow community members. Do not hesitate to come and meet us at the event. We would love to have words with you. You can also find us on Twitter at @KrishaWeb.