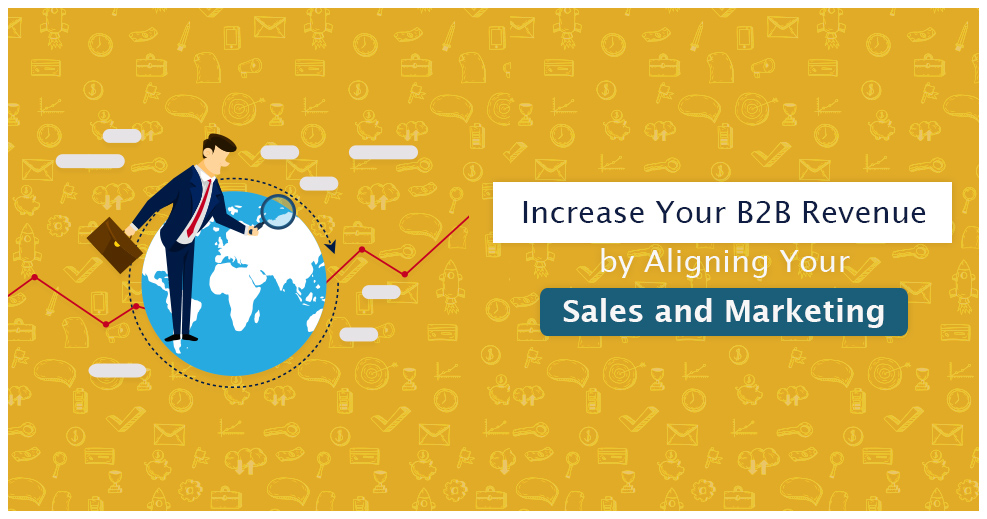 Strong alignment of the marketing and sales team is today an exception and not the rule. This is sad especially when there is a high degree of crossover in the day-to-day function of these two departments. Internal politics and competition often divide the teams along with often contradictory, separate, metrics and goals. This is an open secret because 76% of marketers admit to forgetting the sales enablement.
It hurts the bottom line especially when you realize that alignment of marketing and sales can increase the business revenue by a whopping 208%. This also increases retention and sales, improves deal-closing effectiveness, and aids growth. With so much on the platter, it is important for organizations to align their marketing and sales teams, today.
Change Your Approach
The earlier approach involved a focus on quantity, filling the pipeline with a fixed number of leads. The sales team back then had to focus on making calls in keeping with the lead conversion requirement. Today however the consumer has evolved so the quality of the leads has become more important today with sales and marketing teams fulfilling individual goals.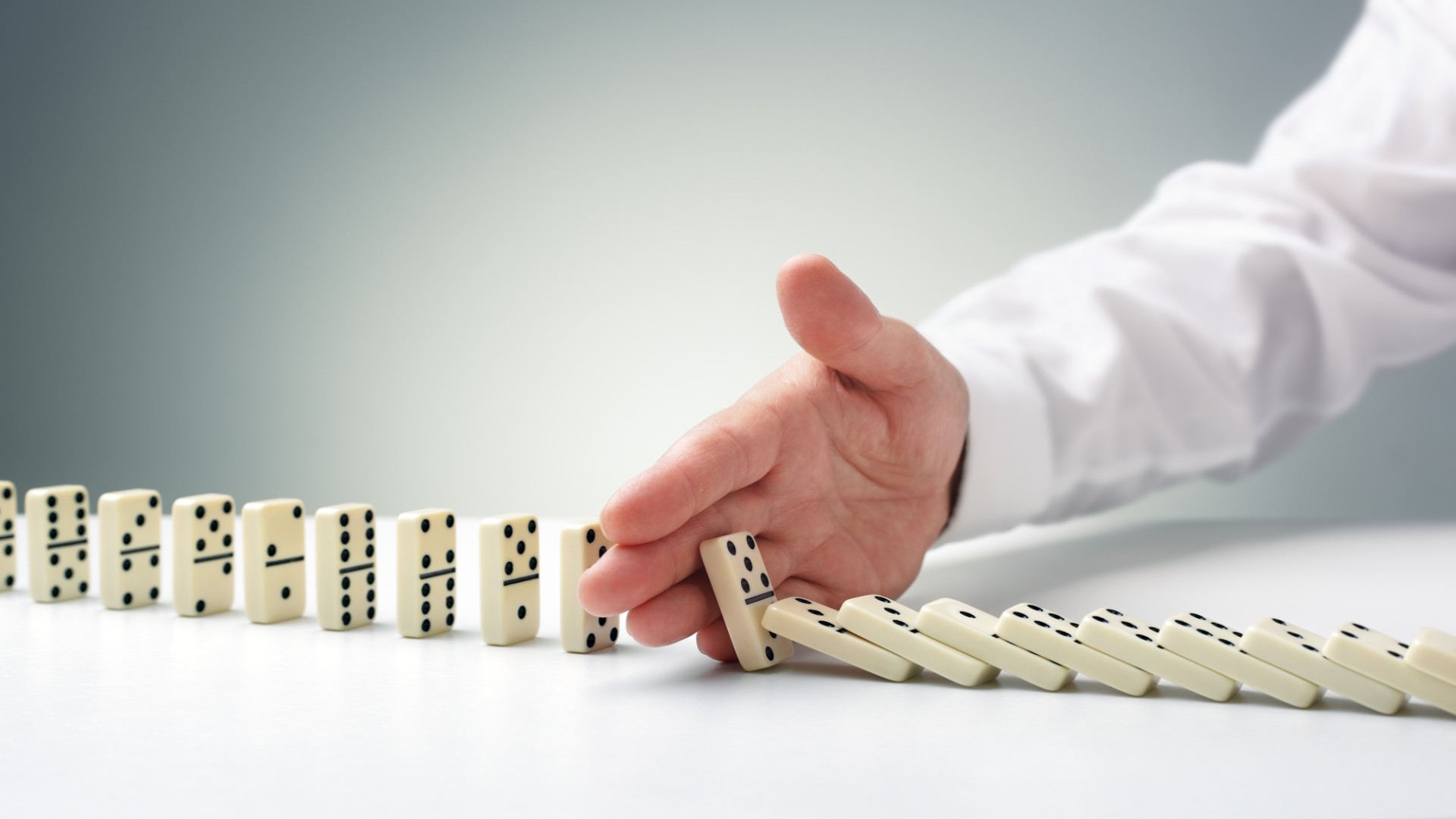 Stop The Blame Game!
Marketing and sales team have always been on the loggerheads with each blaming the other for conversion or ROI failure this happens due to non-alignment of KPIs, non-alignment between long-term objectives and short-term goals, absence of collaborative thinking, and faulty activity approaches.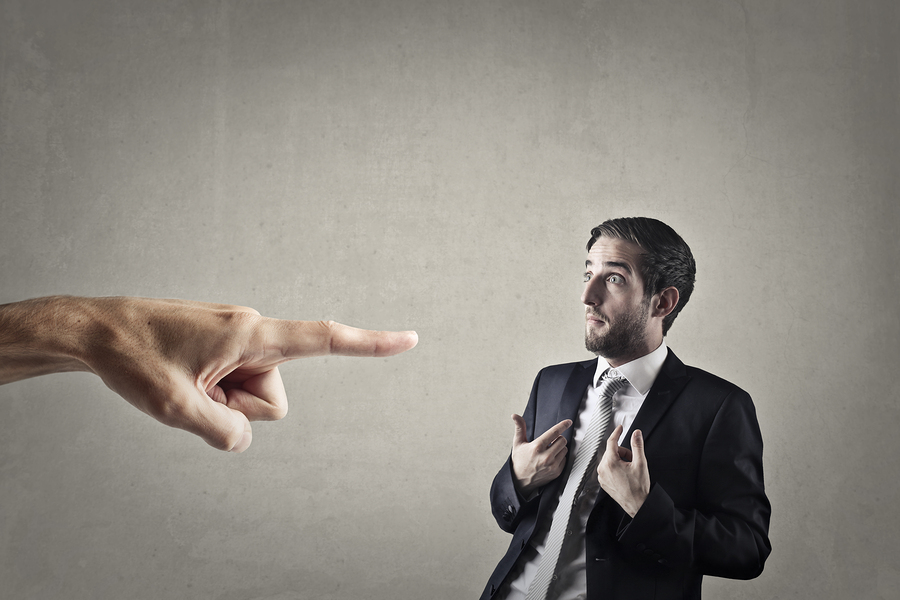 Build a Sense of Connection Between Teams
Celebrate joint wins to develop a sense of a shared purpose, provide opportunities to marketing people for shadowing the sales team. Thus, both the parties will be able to identify the problems faced by each other, related opportunities, and challenges. A better understanding of the individual roles improves assistance capabilities as well.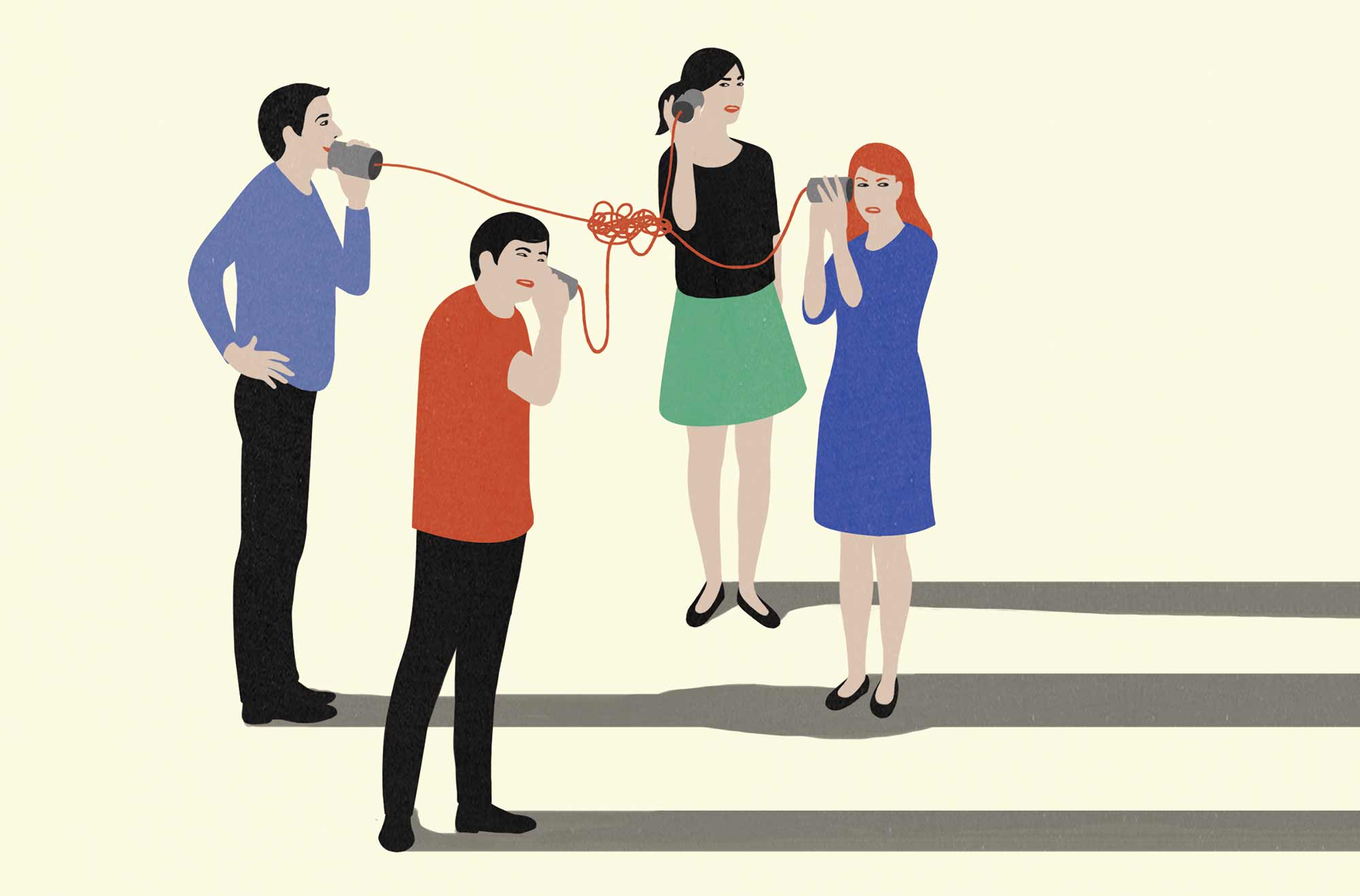 So, What's The Answer? Align Your Sales and Marketing
It is time to do away with the age-old concepts to improve collaboration between the teams. ROI becomes the focus now instead of the teams.
Alignment of marketing and sales can lead to 32% growth in annual revenue
Proper alignment shortens sales cycle both working together towards the same goals.
Prospects make 70% buying decisions before getting on phone with sales people
The marketing department receives key insights regarding customer and market from the sales team and uses this for creating tailored content with a focus on quality lead production.
Where Do You Start?
Getting groundwork right is most important so here below are some steps for doing this in a way that gets results.
Create Tailored Content
Only push educational and informational content, nurture leads across sales funnel. Marketing receives key insight from the sales to create testimonials, case studies, webinars, and vlogs. The focus is on prospects, related pain points, along with related solutions. Proper content is necessary for all sales to funnel stages including the top, middle, and the bottom. Things start with building awareness regarding brands and identification of the problems to address. The middle part involves teaching people regarding available solutions. The bottom part of the sales funnel is about the product benefits to make customers realize that it is the best thing for them. Close collaboration between marketing and sales is necessary to map out the strategy for each stage and nurture the leads properly across the funnel.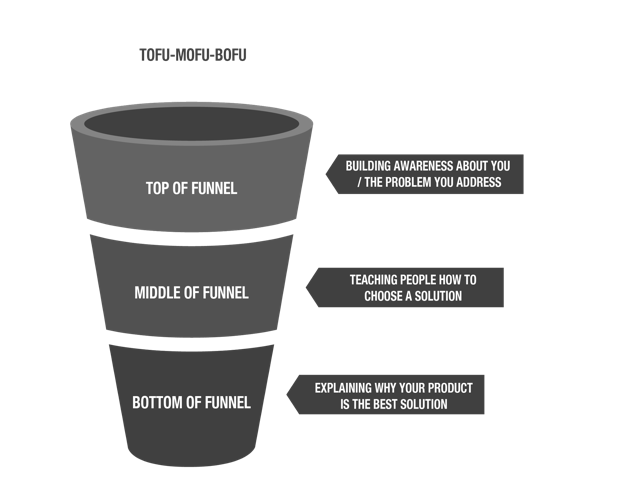 Get the Culture Right
Do away with traditional perceptions regarding marketing and sales so that there is a completely fresh approach towards lead generation. To introduce the new culture there is a need for new frameworks and workshops that shows teens the meaning of collaboration and how it helps to increase ROI.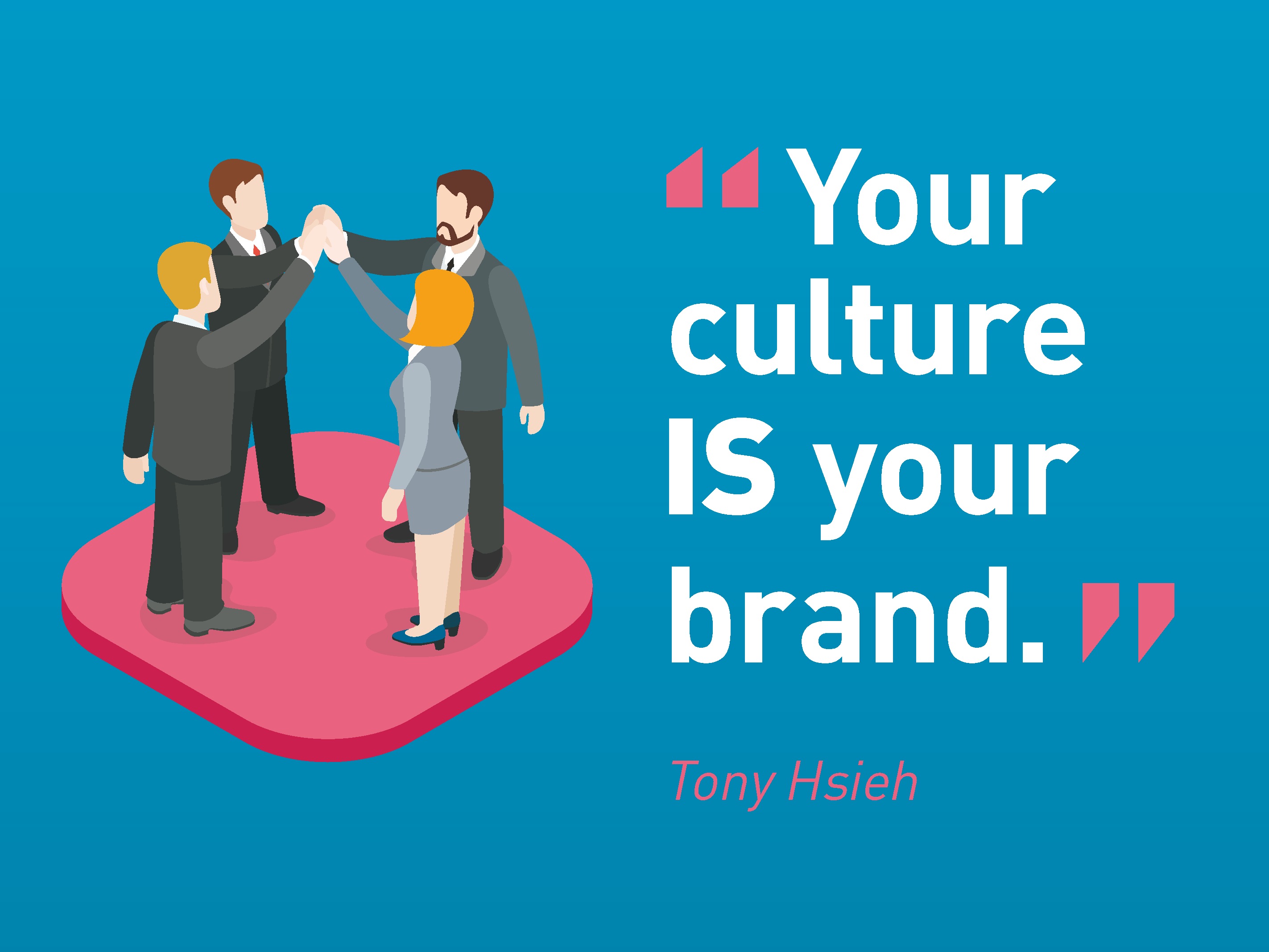 Image Credit: Tony Hsieh
Take New Approach To Lead Generation
The old approaches to lead generation result in a poor quality of leads and little ROI. Account-Based or inbound marketing is an ideal replacement and when needed, one can use both of these together. The focus is on attracting right leads, delving into related interests and needs, and finally converting them to customers or advocates of the brand. It is time to shun the volume approach because simply filling the pipeline does not mean anything.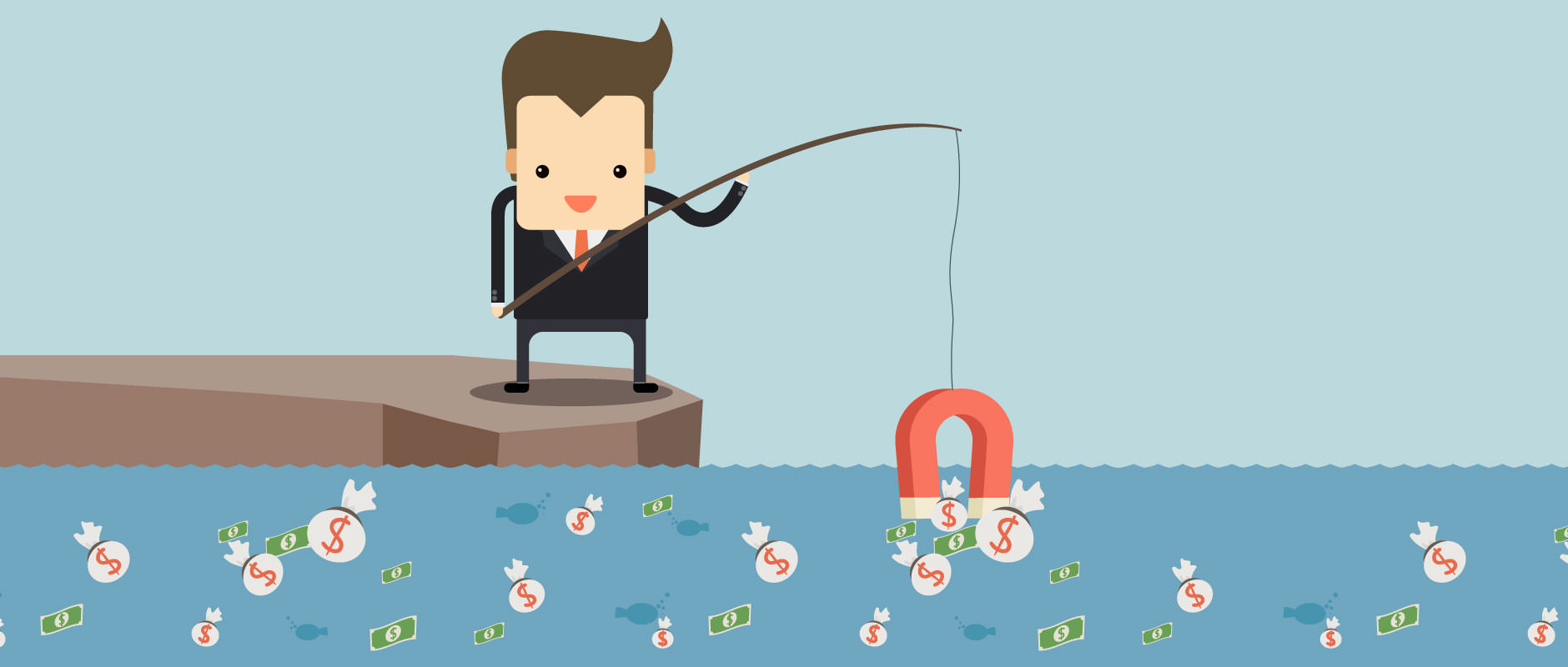 Joint ROI
While reporting ROI, the focus should be on generated revenue contributions from the various activities instead of leads generated. This way, marketing, and sales will have similar contributions with natural alignment. This encourages a collaborative approach for reaching goals.

Sales Enablement
This software gives insight into customers, their journey, and the effectiveness of the content. Use this to nurture your customers and a close number of deals. Ultimately, this closes the loop between the customer, sales, and marketing on a single platform for effective overviews.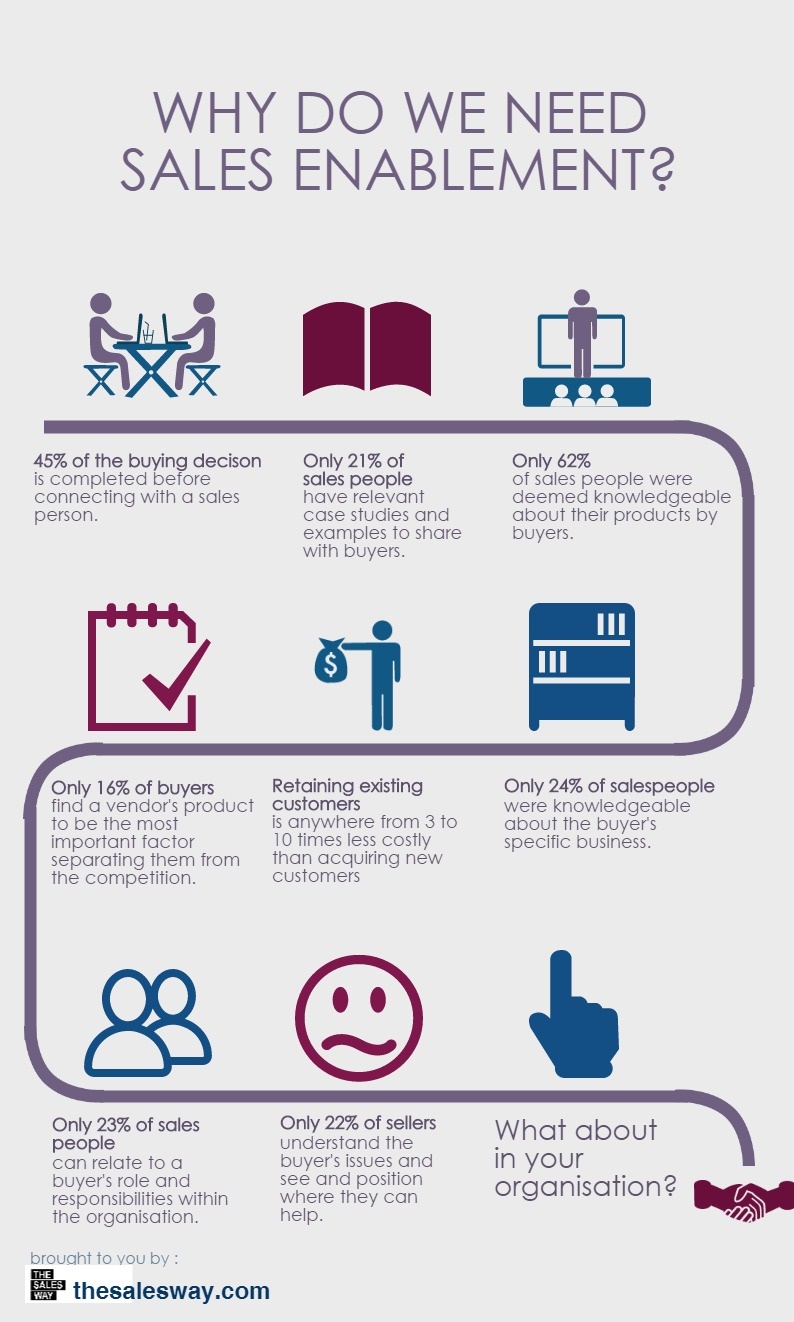 Image Credit: thesalesway
Run Marketing Campaigns That Support Sales
Take proactive steps to bridge the gap between sales and marketing with cold-lead drips and campaigns for lost deals. This way marketing can support sales functions directly.
Conclusion
Today the buying behaviour is completely different from what they used to be and most importantly, today they are in control. Socially connected, digitally driven, mobile use, and Internet empowered buyers today are a force to reckon with in every way. A simple search for marketing and sales alignment on Google provides 40.3 million results and this is where the strength of Internet lies.
For optimizing the lead generation result and turning more prospects into customers, integration of marketing and sales is the need of the hour. By combining their capabilities, it is possible to deepen customer knowledge. Helping mindset instead of selling gives you more results because the focus is on the customer. The customer-centric approach seems to be the new age success mantra for businesses.