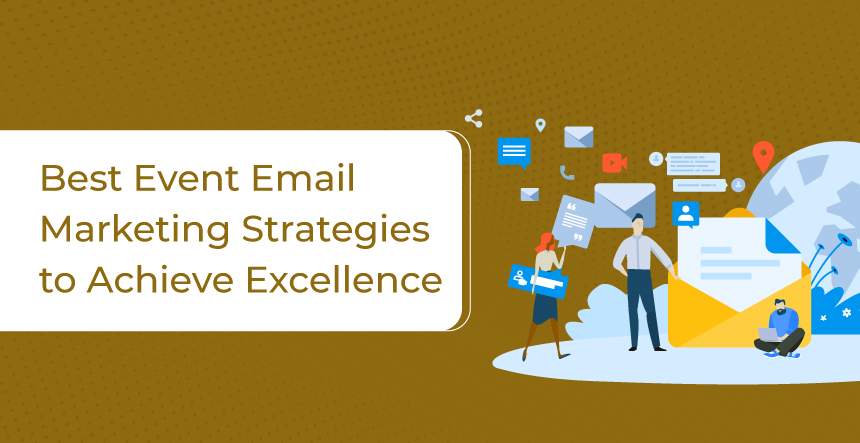 Successful brands in every industry leverage events to connect with their target audience, educate them about their unique selling proposition, and build brand awareness. The pandemic has brought a shift towards online events. Now that the social distancing measures are relaxed, though, companies tend to use the hybrid model, hosting both virtual and on-site events.
With all the changes businesses and consumers are experiencing, one thing remains intact. And that's the power of email marketing. Using the master weapon of email marketing is one of the most sure-fire methods to gauge success for your events and create lasting impressions on your prospective customers. And here is why emails are the way to go:

Why is Event Email Marketing Important for Event Promotion?
Even though email marketing has been around for a long time, it keeps gaining popularity as years go by and as the number of email users keeps rising. Those 4.26 billion email users translate into great opportunities to promote your products and services. Not to mention that emails enable you to nurture your registrants from the day you announce your event until after it is over, and you start preparing for the next one.
Many marketers stay away from event email marketing since they are afraid this process costs time and money. The truth is, cheap email marketing software saves you both resources and effort with a plethora of tools like automated email sequences, personalization and segmentation options, A/B testing features, and many more. Do you want to find out which event promotion options you get with a solid ESP? Let's check them out.
Announce your event and offer sign-up incentives
Send teasers to excite your audience
Share event details such as the key speakers and their background
Dispatch reminders with countdown timers and compelling visuals
Lure prospects with exclusive offers and attendees-only material
Encourage registrants to share your event with their connections
Organize giveaway contests and promote them with dedicated emails
Request your attendees to give you feedback through surveys or polls
Offer early-bird tickets for upcoming events
Event Email Marketing: 5 Best Strategies to Create an Outstanding Campaign
Email marketing gives you the tools for boosting event conversions. To do so, you need to keep up with the most effective strategies for event email marketing and incorporate them into your event promotion. Let's dig into it to get you to the heart of creating outstanding event emails.
Set up an event email sequence
With 78% of event creators trusting email marketing as their preferred marketing tool, you need to bring your A-game to stand out in your recipients' crowded inboxes. Many marketers stick to sending an event launch email and a reminder email a few days before the event. But to engage such a busy audience, you will need more than one or two emails. That's why your event email marketing should consist of a number of emails that you dispatch at a specific schedule.
There are many event emails to include in your event email sequence based on your event objectives and customer personas. For example, high-quality attendees, like industry experts, will, by definition, have higher expectations. So, maybe you should send out more teaser emails or dedicated content like interviews with keynote speakers.
The automation and segmentation options that most email marketing services offer are all you need for nailing your event email marketing timing and audience targeting. You can set up your automated email sequence, and your automation workflow will do the hard work for you without your marketing team wasting more time on it. Now let's explore your options regarding what email types to include in your event email sequence.
Decide on the email types
Deciding on the email types that best serve your event promotion can get daunting. To help you sort things out, we compiled a list of what we think to be the most important emails to excite your readers in the run-up to your event.
The announcement email: As the name suggests, this email announces your event and lightly describes it. Keep it simple, short, and straightforward, inviting recipients to learn more about it through a clear and actionable call to action.
The exclusive invitation email: You can leverage this email to entice prospective customers by offering exclusive offers or discount codes that sweeten the deal. This is where list segmentation works wonders, enabling you to personalize the incentive for different audience segments.
The teaser email: Dispatching teaser material is a great way to build excitement. For instance, you can use teasers like behind-the-scenes footage from your event planning. Whatever you choose, don't forget to include FOMO (Fear Of Missing Out) elements to show them that the loss will be on them if they don't join in.
The reminder email: Reminder emails help nurture relationships with your audience and provide them with practical information such as the event program or even a chance to contact the event hosts. Send a first reminder email three days before the event and a second reminder on the event date.
The follow-up email: Your follow-up email could be a single email communication or a series of emails, depending on your marketing strategy. You can incorporate elements like surveys to collect attendees' feedback, the event presentation in downloadable format, or early-bird tickets to upcoming events.
Tease out wisely
Teasing important details regarding your event can do wonders for its promotion. To pick the most compelling elements, you need to have a deep understanding of your audience and what will draw their attention. There are various ways to showcase how useful your event will be and why they need to attend at all costs.
Here are some of the most effective content elements to hit your prospective attendees' soft spot:
A detailed list of the things that will happen at your event, as well as the benefits that come with registering for it. Think of it as an event program that will guide readers through your event value proposition.
Social proof elements that urge attendees to take action based on other consumers' actions. Success stories from satisfied customers, testimonial videos from past attendees, and any type of user-generated content are usually motivation enough for potential attendees to act on your email CTA.
Short videos featuring interviews with your high-profile speakers or personal messages from the people involved in the event organization. This type of content gives a human touch to your event promotion, making recipients connect with the people behind it.
Apart from past attendees' testimonials, you can also use video footage, photos, or media coverage from past events. Visual content results in increased engagement and higher conversion rates due to the recipients' short attention spans.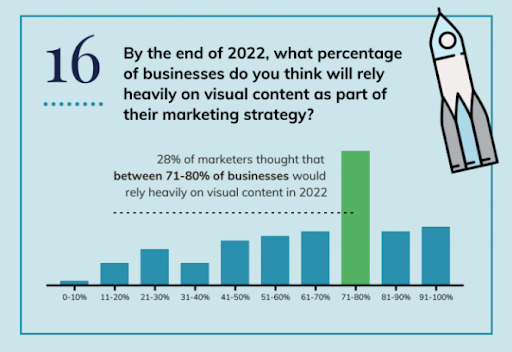 Opting for the most important details to tease is an essential aspect of your event email marketing. But it's equally important to know where to stop. Sharing exciting teasers is one thing, but giving up everything before the event takes place is a common trap that every event marketer should avoid. Potential participants will never stay through your event if they know all about it from your teaser emails, so make sure to build up excitement but save the best for the actual date.
Give your CTA the attention it deserves
Your subscribers receive tons of promotional emails daily. It goes without saying that your email must stand out and be clear from the email subject line as to what you expect them to do. What action do you want them to take? Do you need them to save the date for your upcoming event? Or are you asking for their feedback on an event they attended?
Include this information in your email subject line and use a straightforward CTA in your email copy to urge readers to act on it. Creative copy is great, but what your readers need is to understand your intentions instantly. So, a simple, clear, and concise CTA is your top priority. You could always have more than one CTAs, but keep in mind that emails with a single call to action increased clicks by 371%.
But that's not all there is to it. Positioning your email assets carefully is a key component of your email performance – the same goes for your CTA. You wouldn't want your recipients to miss such a carefully thought-out call to action, would you? So, place it strategically at the top of your email and make it bold so that it pops out and grabs attention.
Enable potential attendees to ask questions
No matter how informative your emails or your event landing page are, potential attendees might still have specific questions to ask that you didn't cover in your email content. So, you need to give people who want to attend the chance to ask questions and save them time and trouble. Prospects appreciate this kind of effort since it shows you will do everything within your power to provide them with the best customer experience.
The most straightforward way to do so is by creating a contact form. Then, share the link through your email campaigns and your social media accounts to encourage people to reach out with any questions. Another way to guide your audience through every aspect of your event is to create a dedicated page that addresses frequently asked questions (FAQs).
Perform A/B testing
A/B testing is a powerful tool that offers insight into your audience's preferences and behaviour. Sending different email versions to different segments of your email list is a unique opportunity to test the waters and monitor which variant did better in terms of engagement. A/B testing helps you check what elements your recipients react well to and what doesn't work for them. Based on the findings on what resonates best with your audience, you will be able to tweak your emails and improve their performance, which could result in increasing your ticket sales.
There are various email elements to test and experiment with different email variants, such as the email design, visuals like videos, images, infographics, CTAs, and, above all, the email subject line. Just test one element at a time so that you can monitor which element affected your email performance and tailor your emails accordingly – and have them serve as a reference for future event emails.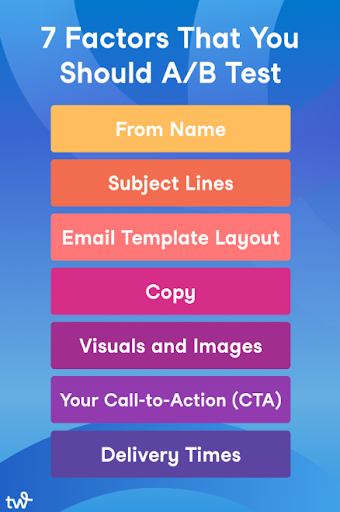 Final Words
No matter the type of event you are planning and the industry you are in, it all goes down to bringing the right people in and nurturing them through the entire process. Leveraging emails to market your events opens up endless opportunities to reach out to your audience and keep them engaged.
These event email marketing, the best strategies will get you on the right track to creating outstanding emails that drive attendance and engagement. If you combine the lessons learned from this guide with continuously testing your email content and gathering valuable feedback from your audience, you have all you need to organize top-notch events that your attendees will remember for a long time.