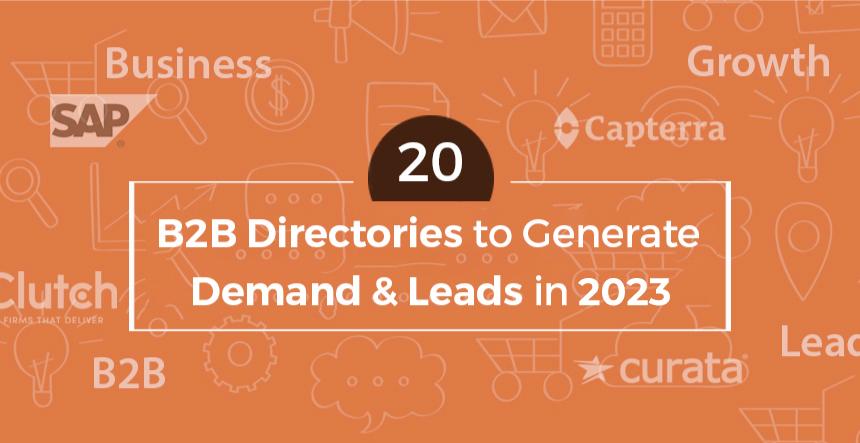 Lead generation is the process of attracting new customers to your business. However, this process is not as easy as it sounds. To generate more leads, it is essential to make visitors naturally interested in the product/service of a business. A B2B directory enables you to generate more leads at no additional expenditure. These directories, such as Yellow Pages, Whitepages or membership directories, can become an excellent source of sales leads. These directories do not just separate the businesses depending upon the size/niche/geographic location or other parameters. They even enlist the phone numbers or e-mail addresses of various businesses enabling the viewers to use the data for cold-calling campaigns or e-mail marketing.
Nothing attracts a crowd like a crowd. And, to attract the crowd, you must improve your search engine standings. Being listed in the right industry directories has been critical for increasing your SERP. It's critical to be present where your consumers make their final judgements. 
These directories are frequently where search engine users conduct competitive research to determine which business has the best reviews and the most evidence to back up their claims. These directories do a great job of ranking #1 for some specific competitive primary keywords which attract a huge amount of targeted audience to your site. 
So, here we will be listing some of the best B2B directories that you should know about! Let's check it out.

How Ranking on B2B Directories Benefits Businesses
It is prudent for every business to target the first-page ranking using the strength of primary keywords. However, it is imprudent for medium/small-sized businesses to prioritize only this process. It may not be a cost-effective solution and may not generate the expected results.
It is true that the primary keywords are responsible for the majority of the search volume. However, these keywords are highly competitive, and the giant posts dominate these keywords.

On the other hand, the higher search volume that is generated by the primary keywords may not always bring qualified searchers. In this scenario, the businesses may have difficulty closing the deals or may notice a moderate conversion rate despite using the primary keywords to generate higher search volume.
To utilize the potential strength of the primary keywords, it is crucial to place your brand where you may find a large number of conversion-ready users. The B2B directories can bring these users to your business. Hence, it is prudent to increase your brand's visibility on suitable B2B directories.
Top 20 B2B Directories to Generate Quality Leads and Increase Business Demand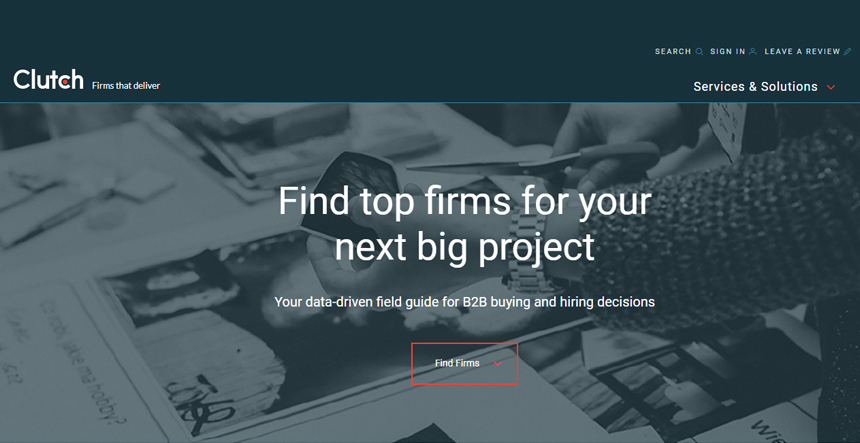 Clutch ranks in the third position on Google for the search term 'best SEO companies'. This digital directory may be an excellent option for your agency if you want to connect with B2B businesses. Businesses catering to web development/designing, SEO, or online advertising services may benefit from this digital directory which is visited by more than 100,000 buyers every month.
You may target the directories that rank on the first page or the first few pages to benefit from the visibility of these businesses. This strategy may give your brand the best exposure and may bring a large number of qualified buyers to your business.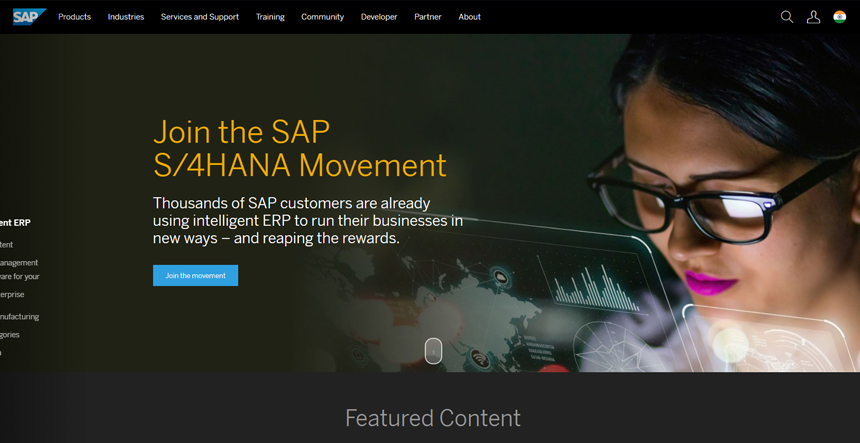 The SAP App Center is a digital directory to benefit app development companies. It compares the services of various app development agencies to create unique listings or categories.
The five major categories of this app center display various apps depending upon their services and features enabling the developers to gain maximum visibility for their apps. 
The category of 'Featured Apps' that receive maximum attention from viewers also exhibits the highest number of conversion rates. App developers may select this category to generate optimum leads.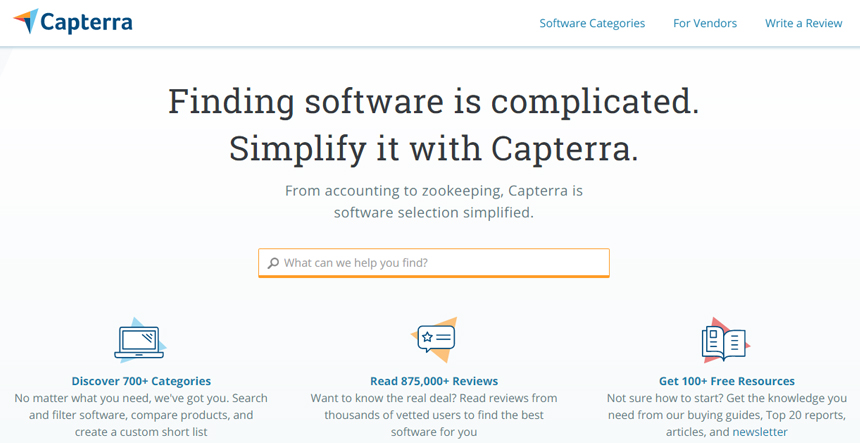 The natural search feature of Capterra makes it possible for users to find the exact solution as per their requirements. It is a useful directory for the listings and reviews of software businesses.
Capterra has unique directories for different services. There are 400+ categories listing different types of software services and each category enlists the names of 40-45 software companies. It categorizes the software companies depending on the type of industry. This digital directory also displays more than 200,000 reviews from software users.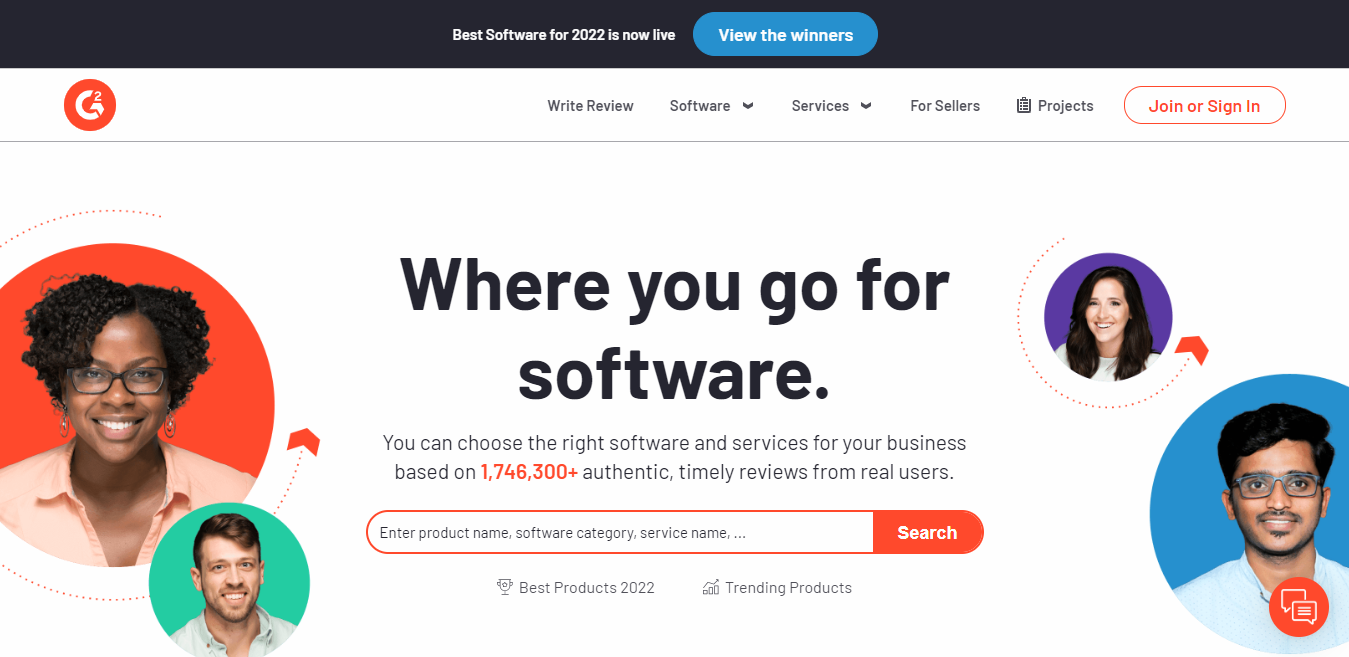 It's critical to understand which directories your end customers use so you can position your brand suitably and level up your efforts.
If you have this data, you would only have to pay for targeting on B2B directories that are producing high-quality customers for your business. Knowing where to locate your company leads to increased sales, revenues, and maximum return on investment.
If you are looking for such a platform, G2 is one of the most trusted platforms for B2B tech firms.
G2 Crowd is favoured by the software industry and B2B technology companies because it ranks high for keywords such as best CRM software and many others. When a customer searches for the same thing, your site appears, allowing you to target and convert them!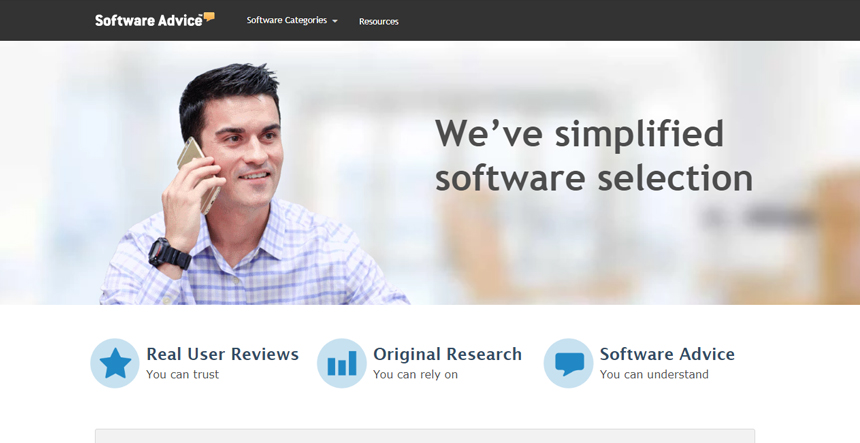 This B2B business directory has separate business directories to categorize the sub-industries. It has 412 software guides depending upon various features and services. It has 12 favored categories, 35 main categories, and numerous sub-categories to enlist a business.
An individual may use these categories to list the names of suitable software applications depending upon his/her priorities. More than 500,000 customers use the guidance of this online directory before selecting any software application. Software businesses may use this reputation to generate more leads.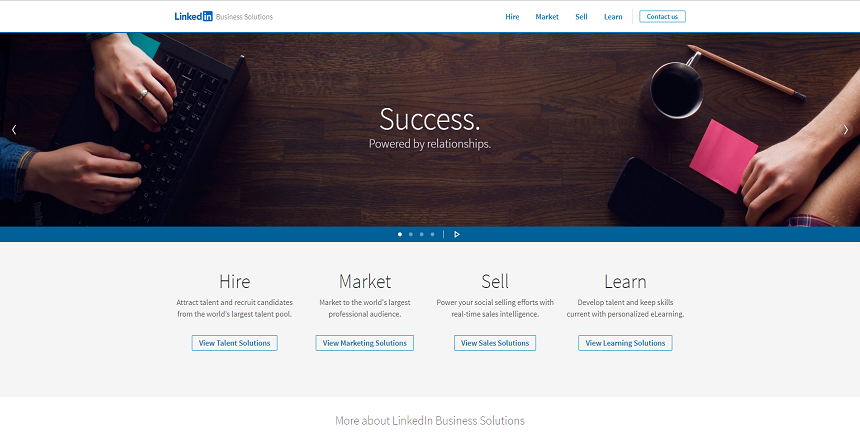 Discover LinkedIn Business Solutions with products to hire, market and sell powered by LinkedIn's powerful network.
With 562 million users, LinkedIn is all about building networks and connections. It's not only about who you know but about who your connections know. 
That's the real power of LinkedIn for business: the ability to tap into existing connections and grow your brand through word-of-mouth. It's also the top-rated social network for lead generation.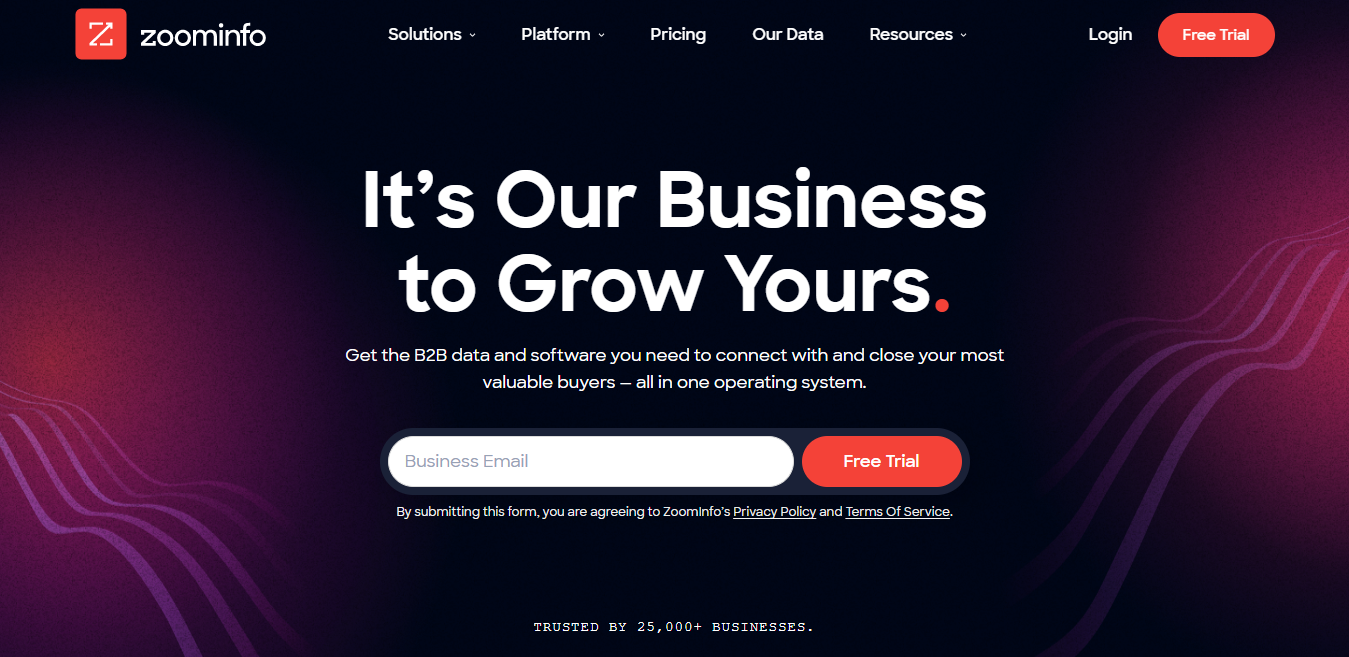 Gain a complete view of customers in real time by evaluating the processes and processes you require to drive greater growth and connect with customers in a more customized way.
This comprehensive B2B directory assists you in flawlessly nourishing your CRM and Advertising Automation Technologies with ZoomInfo's Contacts, Leads, Intents, And Scoops Information.
Why choose Zoom Info to boost your leads? 
Get the continual connection and B2B account information enrichment in real-time.

Access multiple vendor sources for the best data quality.

Use the world's most reliable B2B information source.

Maintain the accuracy and timeliness of your CRM and advertising automation information.

Performance indicators and integrated reports provide insight into the health of your directory.

Transform your leads more quickly with Zoom Info's shorter forms, you can score and route with all the information you require.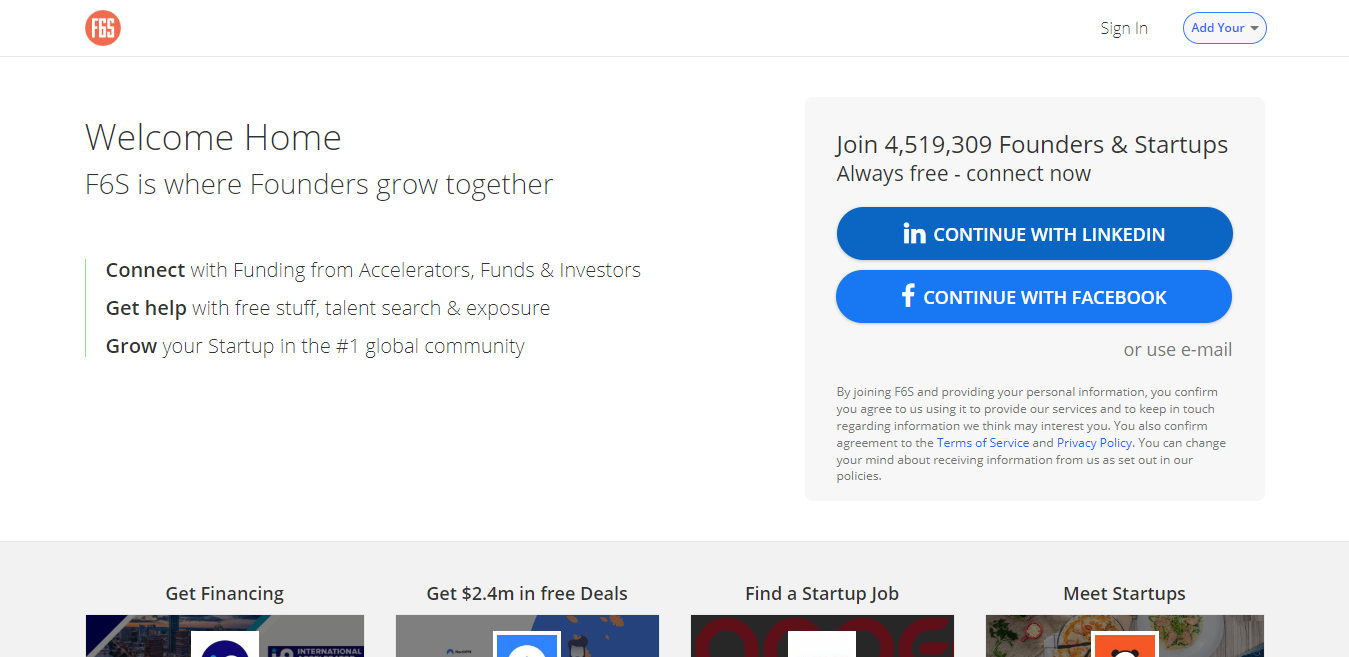 F6S is yet another rapidly growing community of B2B businesses that assists companies in better targeting their customers, resulting in increased sales, revenues, and return on investment.
This expanding B2B directory features the most popular brands, making it easier for your customers to find you! Its tagline, "Helping founders grow together," also speaks for itself.
This platform is specifically designed for entrepreneurs and start-ups looking to scale their marketing efforts. It also provides a variety of other services, such as grant and funding distribution, building connections, providing discounts, and much more, all of which benefit founders and contribute to their growth.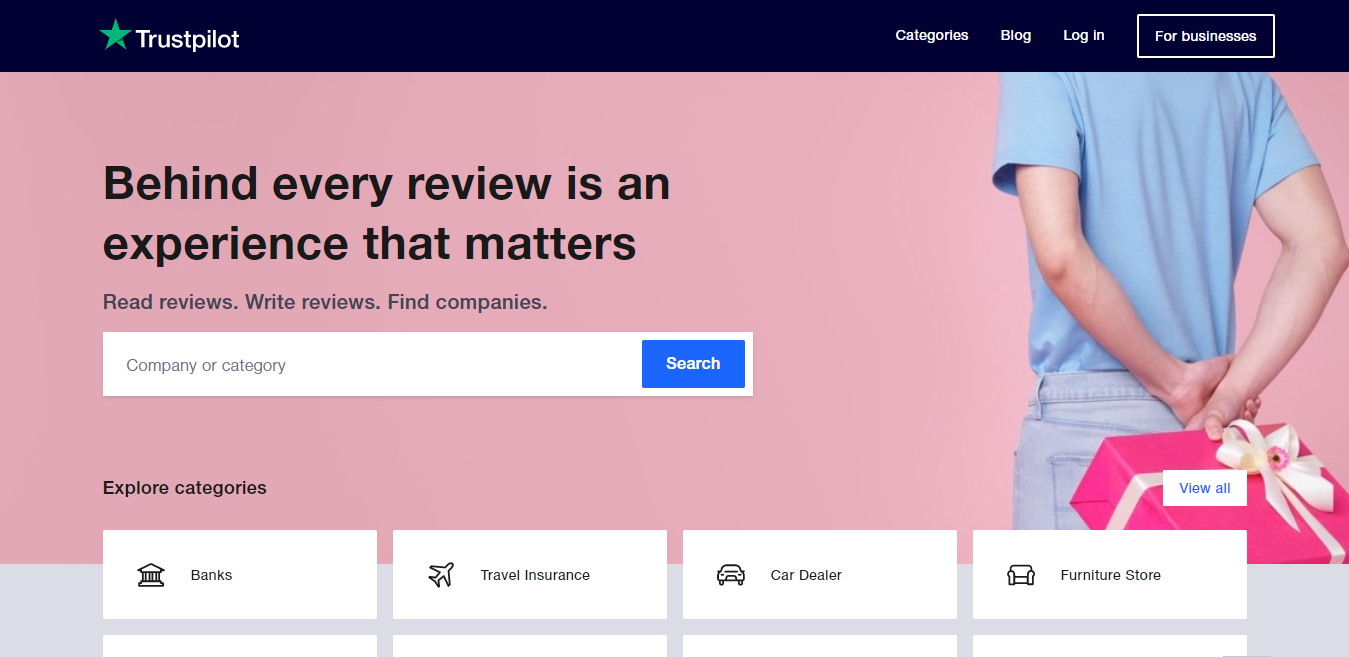 Trustpilot is continuing to work to bridge the gap between users and companies, resulting in increased sales, revenues, and Return on investment.
Trustpilot works with a perception of bringing together companies and consumers to nurture trust and encourage cooperation. This platform is free to use, open to all, and based on accountability and mutual trust.
Trustpilot hosts reviews to help users confidently select their ideal match from a wide variety of businesses available in one place.
This platform has a comprehensive business library that assists companies in providing personalized insights to customers, resulting in more opportunities and better results.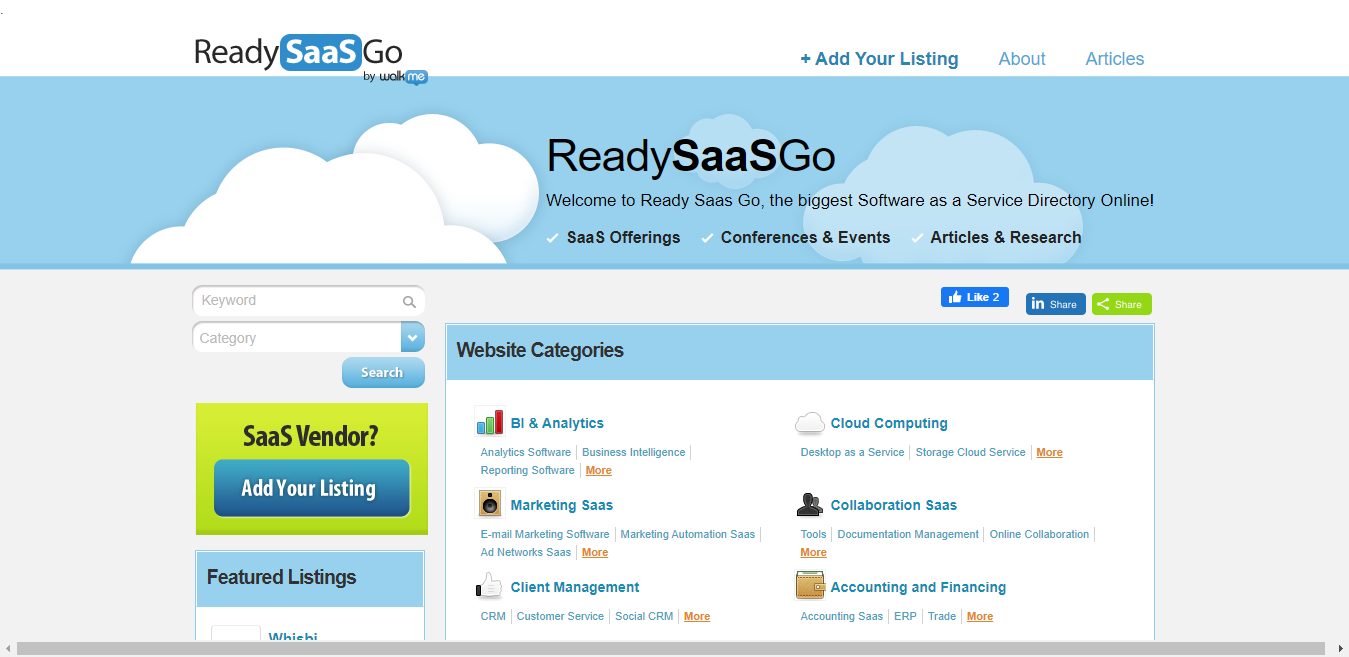 Ready SaaS Go is free and non-profit software as a service directory dedicated to assisting the SaaS industry in its growth. It assists customers in selecting the best software for their needs.
Ready SAAS Go assist customers in locating SaaS manufacturers of all kinds and purposes for their specific business requirements. It also assists companies in discovering and learning about the most recent trends, changes, and events in the industry in order to improve their understanding and knowledge.
If you work in the B2B SaaS space, this is an excellent listing from which to generate leads. ReadySaaSGo also divides its directories into industries and sub-categories.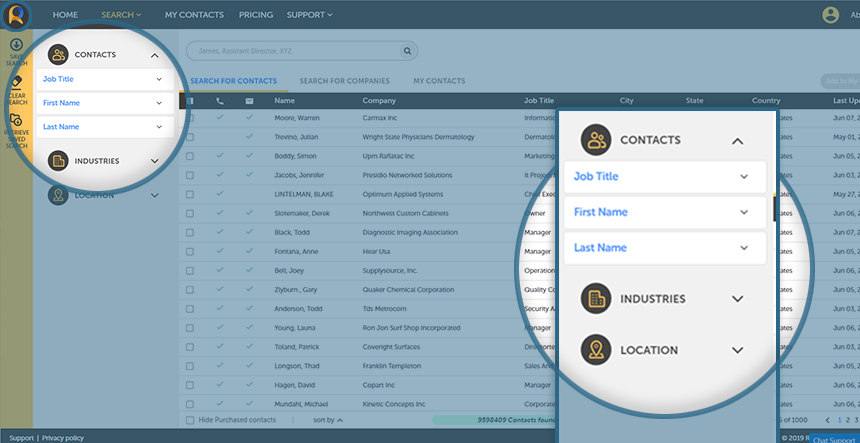 ReachStream is a B2B business directory offering more than 73 Million+ qualified contacts globally. It is a DIY platform that helps you save time and resources by filtering the data, based on the industry, job title, and target locations with just a few clicks.
They also offer a 14-day free trial that gives access to 20 contacts, after which you can upgrade to their subscription plan starting at just 99$ per month.
They instantly deliver the data in a CSV format that makes lead management more efficient. Also, the data is collected through various sources and verified by data scientists. Their database gives you direct access to decision-makers without wasting time on dead-end leads.
So start prospecting your targets with ReachStream today!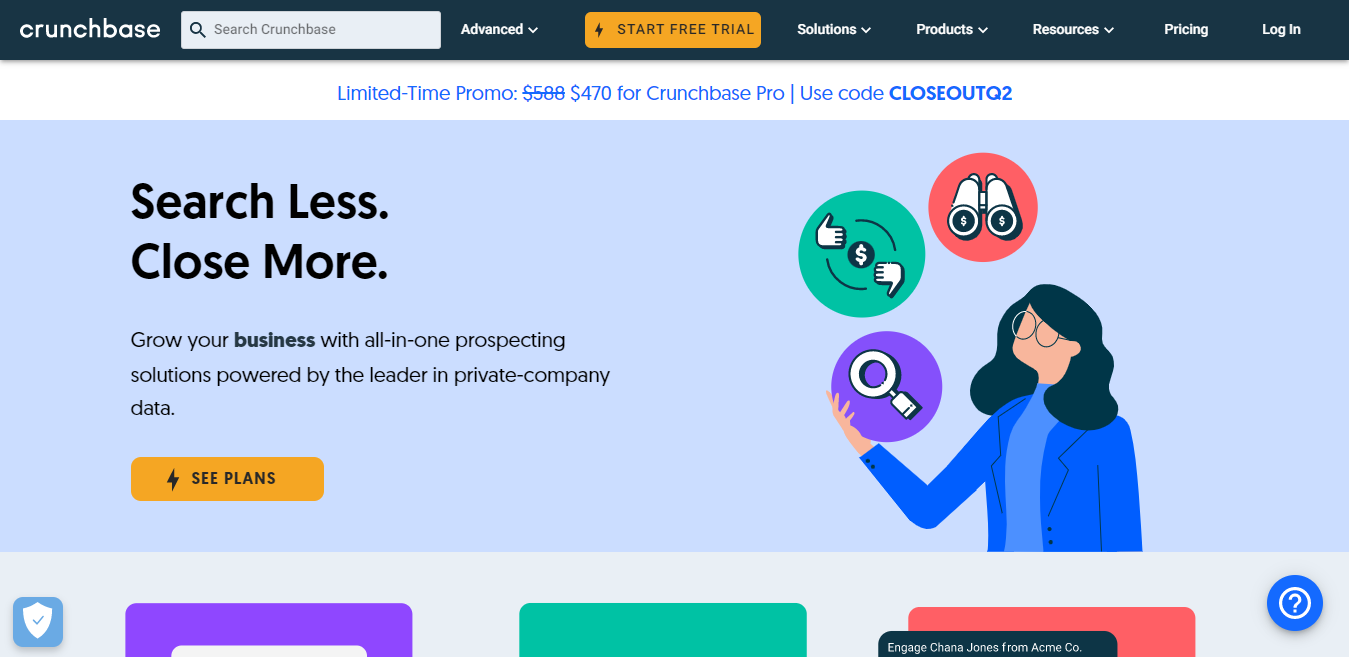 With Crunchbase's sales intellectual capacity, you can increase your funnel and rapidly pick the appropriate accounts.
Lead generation can be time-consuming and tiresome. However, Crunchbase's live data assists you in identifying new prospects and developing your lead generation strategic plan.
It still has the ability to filter down companies based on their headquarters place, investment stage, and industry while receiving suggested companies based on these requirements.
Crunchbase is intended to make it simple to find new prospects and quickly attract potential customers.
When it comes to sales, timing is everything. And Crunch base assists businesses in closing more offers by monitoring market purchasing signals or customer behaviour so that you can reach out to customers in a timely manner.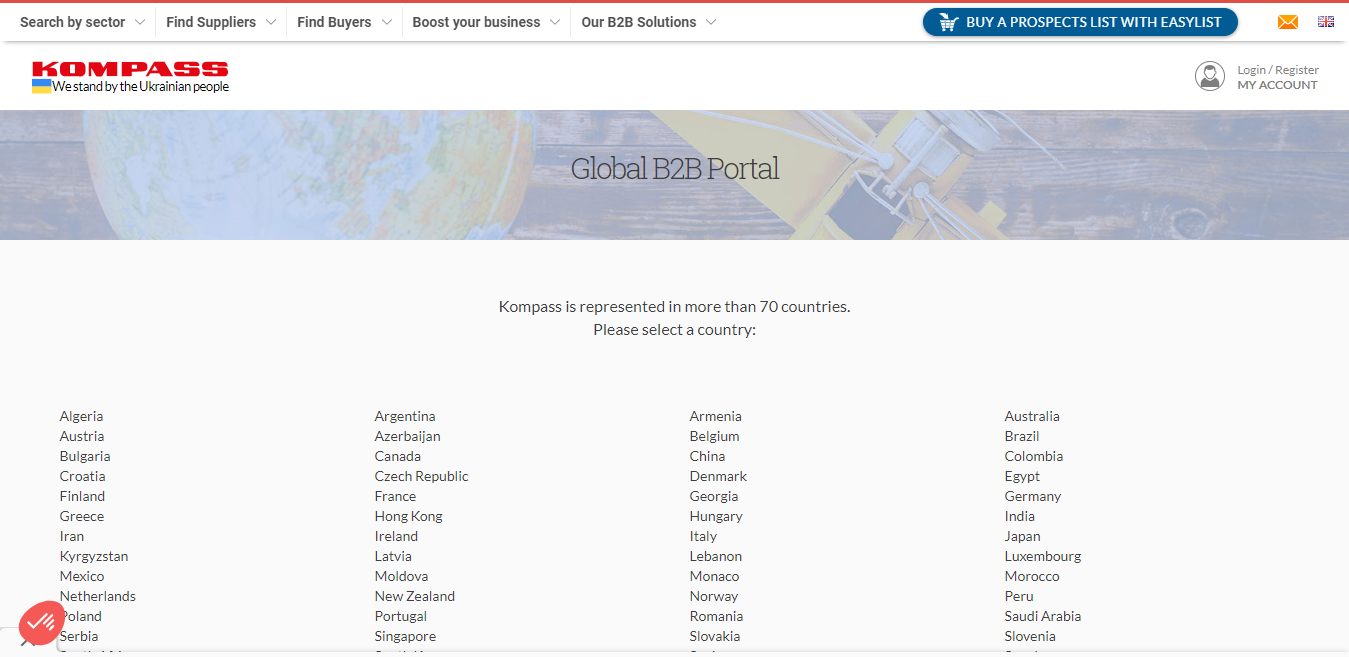 Kompass is a world-class B2B directory that can help your company start generating relevant leads. Kompass is a globally recognized company with an existence in over 60 countries dedicated to supporting you in putting your brand in the appropriate directory and scaling your lead generation.
Adding your company's information to the Kompass database is completely free. Our comprehensive contains businesses from 69 different countries, and the entire database gets up to 26 million profile views per month.
The Kompass directory is overflowing with potential leads from around the world. If you're a small business or a major company, the Kompass database has all the information you and your sales team need.
Kompass will help your businesses in – 
Promoting in the global marketplace

Analysing global market sectors for potential opportunities

Checking upon clients

Analysing agents 

Analysing distributors

Analysing competitors to level up your marketing game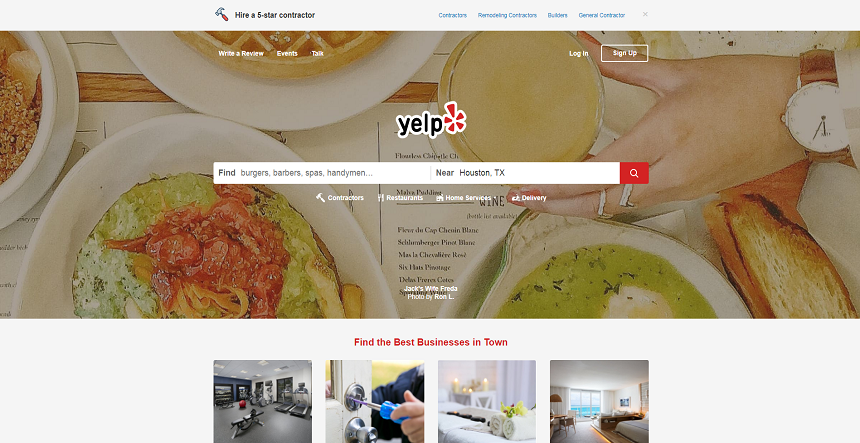 Yelp is a business directory service and crowd-sourced review forum, and a public company of the same name that is headquartered in San Francisco, California. The company develops, hosts and markets the Yelp.com website and the Yelp mobile app, which publishes crowd-sourced reviews about businesses.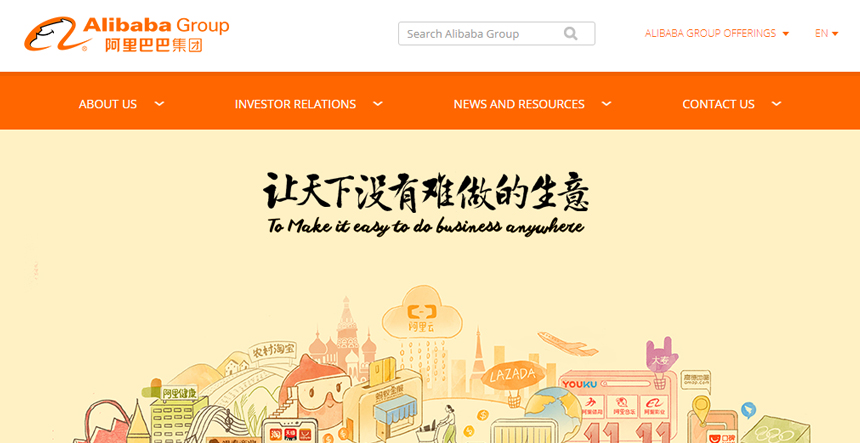 The name of Alibaba shines brightly amidst the names of all leading online directories. It has five main categories and numerous subcategories. The subcategories have been further divided into 8-10 categories. This online directory also features reviews of experts/customers on various products.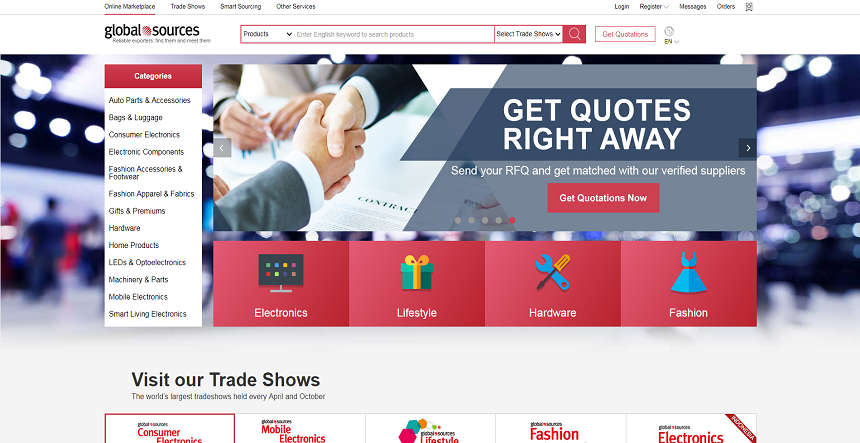 Global Sources is a Hong-Kong based business-to-business media company. It facilitates trade from Greater China to the world, using a wide range of English-language media and facilitates trade from the world to Greater China, using Chinese-language media.
Find The Latest Products From Reliable Suppliers & Manufacturers. Global Sources is the Leading B2B Marketplace Connecting Buyers and Suppliers Worldwide.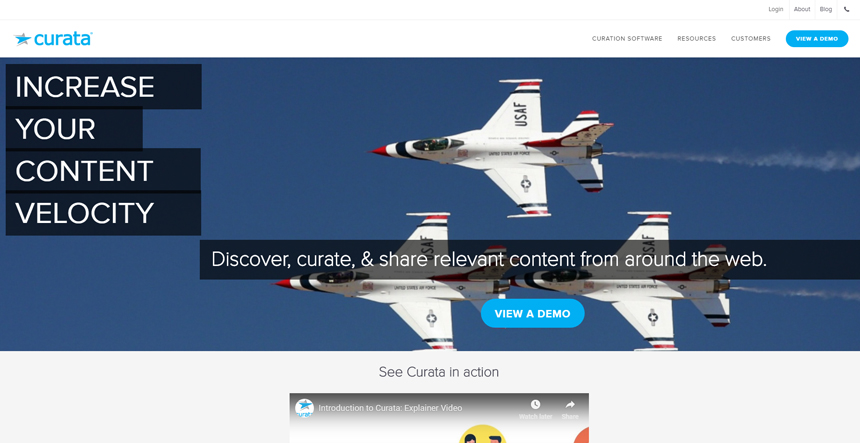 Curata has won the leading position in content marketing services. It helps marketers grow revenue and leads to quality content. This B2B online directory does not build its digital marketing plan around ranking for the keywords, such as 'top X business' or others. It publishes the targeted content as well as the directory lists for ranking.
This website features the names of reputed and successful content marketing agencies. Hence, it is the best online directory for your business if your target customers look for quality content marketing services.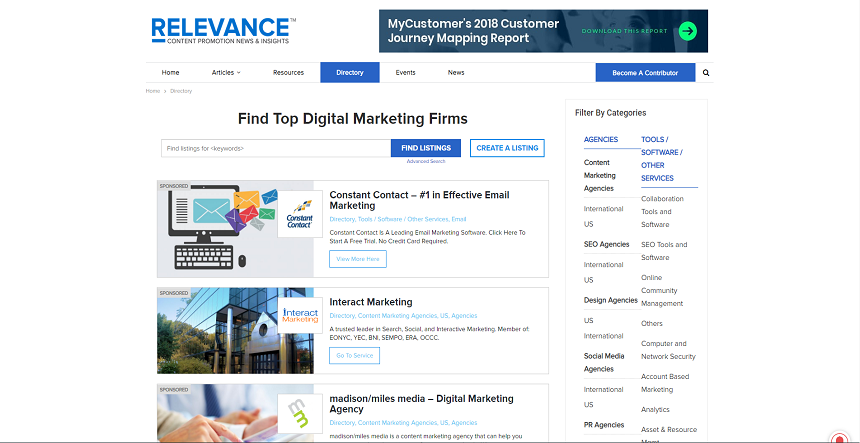 Relevance is a platform that promotes quality content marketing for agencies and marketers. The directory is a digital platform that lists the best services, tools, agencies or resources in the business. This well-planned B2B directory enlists the detailed contact data and descriptions of more than 1000 content marketing agencies, professionals and services.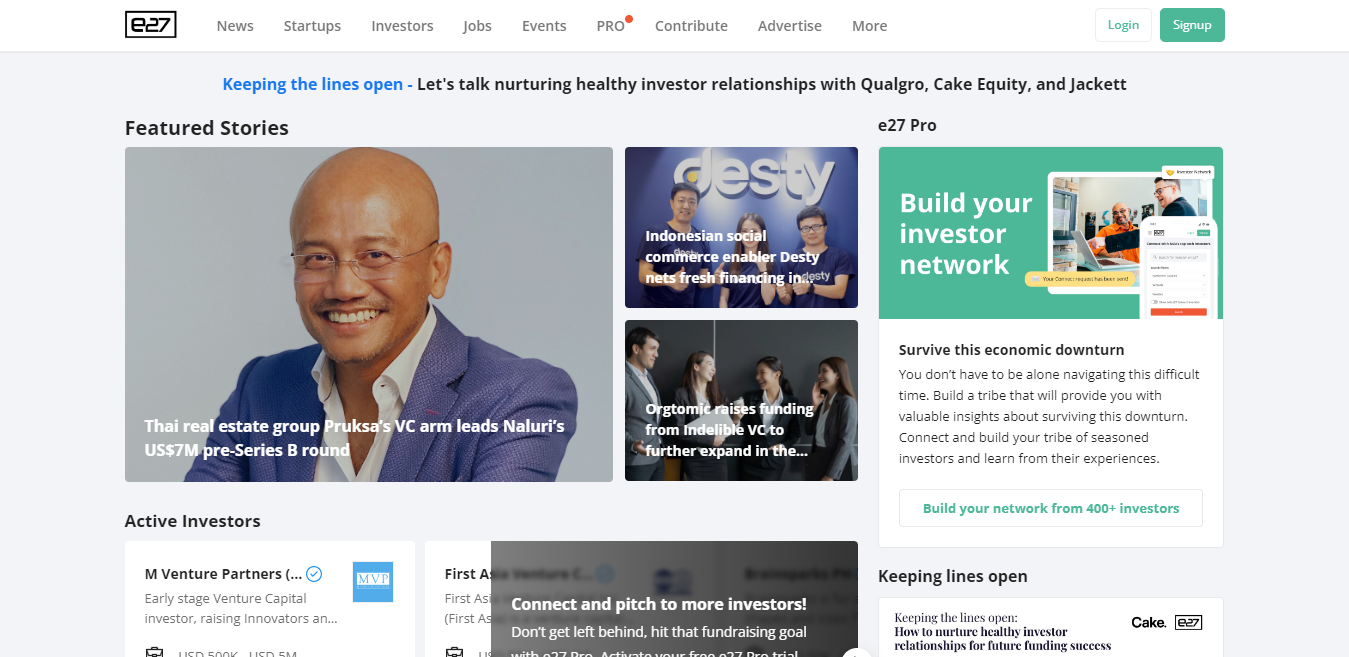 e27 believes that every start-up deserves a fair shot at success, and this directory assists them in that endeavour. It encourages businesses to do more than just introduce themselves to the world and yell about what they're practicing, what benchmarks they've reached, and how far they've aided their consumers!
They have worked with a strong vision since their founding, which is to give every start-up a fighting chance.
e27 has realized how difficult it is to build a successful business. As a result, this directory was created to assist businesses in locating leads and increasing customers, sales, and revenues.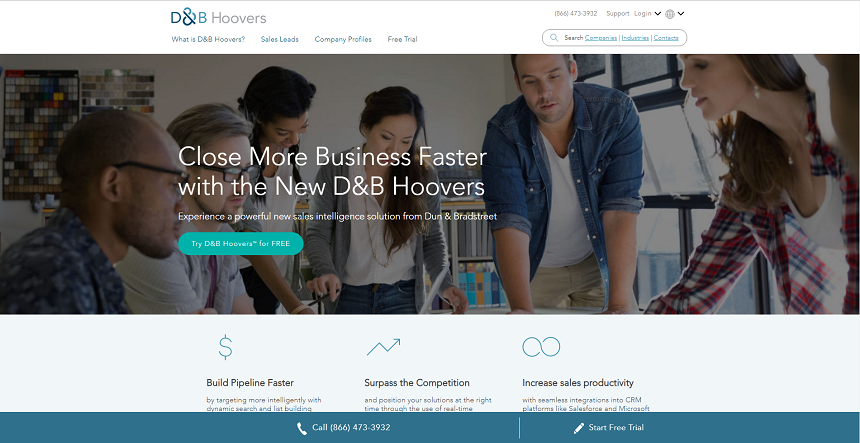 D&B Hoovers was founded by Gary Hoover and Patrick Spain in 1990 as an American business research company that provides information on companies and industries through their primary product platform named "Hoover's". In 2003, it was acquired by Dun & Bradstreet and operated for a time as a wholly-owned subsidiary.
Identify sales leads in the world's largest business information database. Search company profiles & gain rapid insights into market conditions. Drive B2B sales with best-in-class sales intelligence tools. D&B Hoovers integrates with popular CRM programs, including Salesforce and Microsoft.
Conclusion
The B2B directory free listing helps you display your brand where you can find target customers. These directories already rank for SERPs. Therefore, you can generate more leads and increase the demand for your business without wasting your precious time and financial resource.