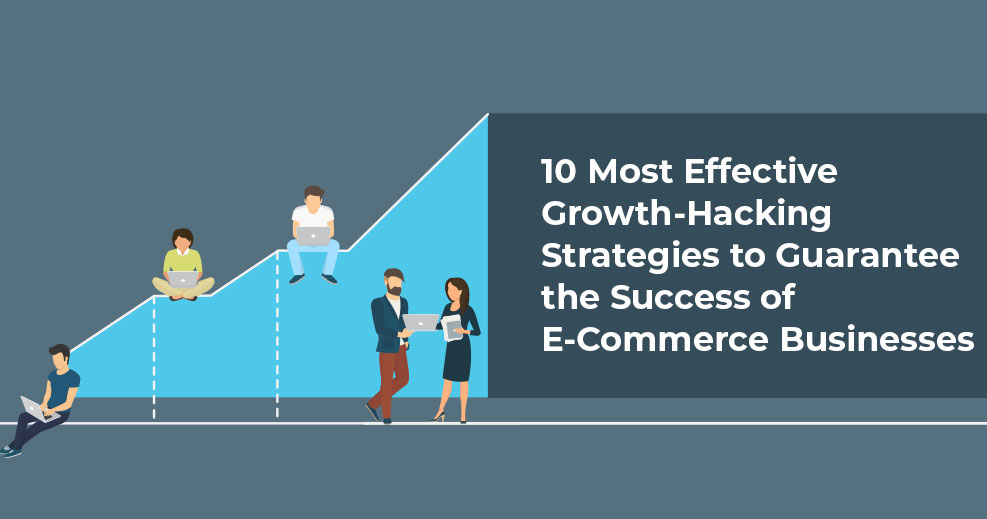 Growth hacking is different than marketing process. Its only concern is the growth of a business. The professionals associated with growth-hacking take different measures to guarantee the commercial success. Many startup e-commerce businesses are retaining the service of these professionals to enjoy profit and to experience growth from the start of a business venture. The growth of an e-commerce business depends upon the number of consumers. In this sector, the profit increases in direct proportion to the number of customers.
Facebook & Airbnb
Alongside the startup businesses, the leading organizations or businesses also use the 'growth hacking' tactics.
Facebook employs professionals in this field to guarantee the presence of two-billion active users every month. The growth-hacking strategies helped this social-media platform maintain a lead in the online arena.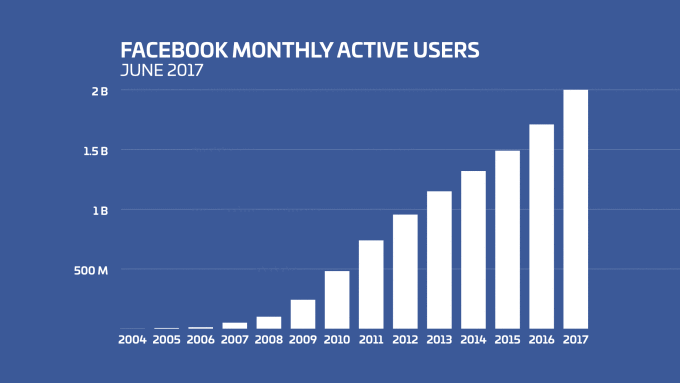 Airbnb is another user of growth-hacking tactics. This organization operates the online marketplace and offers hospitality service to individuals leasing/renting spaces for a short period. This business achieved maximum growth in surprisingly short duration.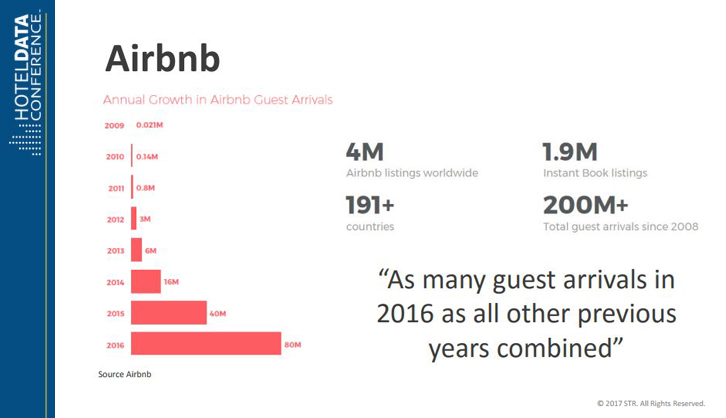 In 2009, Airbnb witnessed 0.021M guest arrivals in a year. This number increased to 3M in just three years (2012) and it became 80M in another four years in 2016. The Airbnb retained the service of growth-hacking professionals to achieve this growth in just seven years.
The e-commerce businesses can use these strategies to enjoy the same level of growth in a small duration.
Branding
The 'branding' is not only limited within logo/website designing or advertising the name of a brand. In e-commerce business, it has a broader sense. The e-commerce businesses may present unique prospects to their clients in order to make the brands remarkable. It helps businesses leave lasting impressions on the consumers and ensure return visits in short durations. In a competitive platform, branding is essential for the survival of online merchant stores.
Branded products can earn the customers' trust better than the unbranded products, as a name carries more reliability.
Consumers can also differentiate one product from another on the basis of branding. Hence, the long-term profitability of any business depends upon the branding.
Consumers form relationships with the brands instead of the products. Hence, their loyalty is also towards a brand.
Growth-hacking professionals can help e-commerce businesses witness exponential growth through fresh branding ideas. Many professionals use Instagram photos to relate to the consumers in a casual fashion. The experts have many ingenious ideas in their hat.

Image Credit: Dannijo
Reaching Target Customers
Every business has a niche of customers. It is essential to reach this base to achieve commercial success. It is true for every business along with the e-commerce business. A growth-hacker can help online merchants reach their best customers. It is not hard for the businesses to identify the customers who help them generate maximum revenue. A professional may even use software applications to learn the details of your consumers. The MailChimp is an example of an automated tool that is used for marketing and there are several other tools.
The e-commerce businesses may use MailChimp to send customized email campaigns to the subscribers.
The businesses may even use this automation platform to reconnect with their target customers present on social media networks through the advertisements.
This platform can also help businesses identify their best customers depending upon their frequency of visit and the amount of revenue generated through their shopping.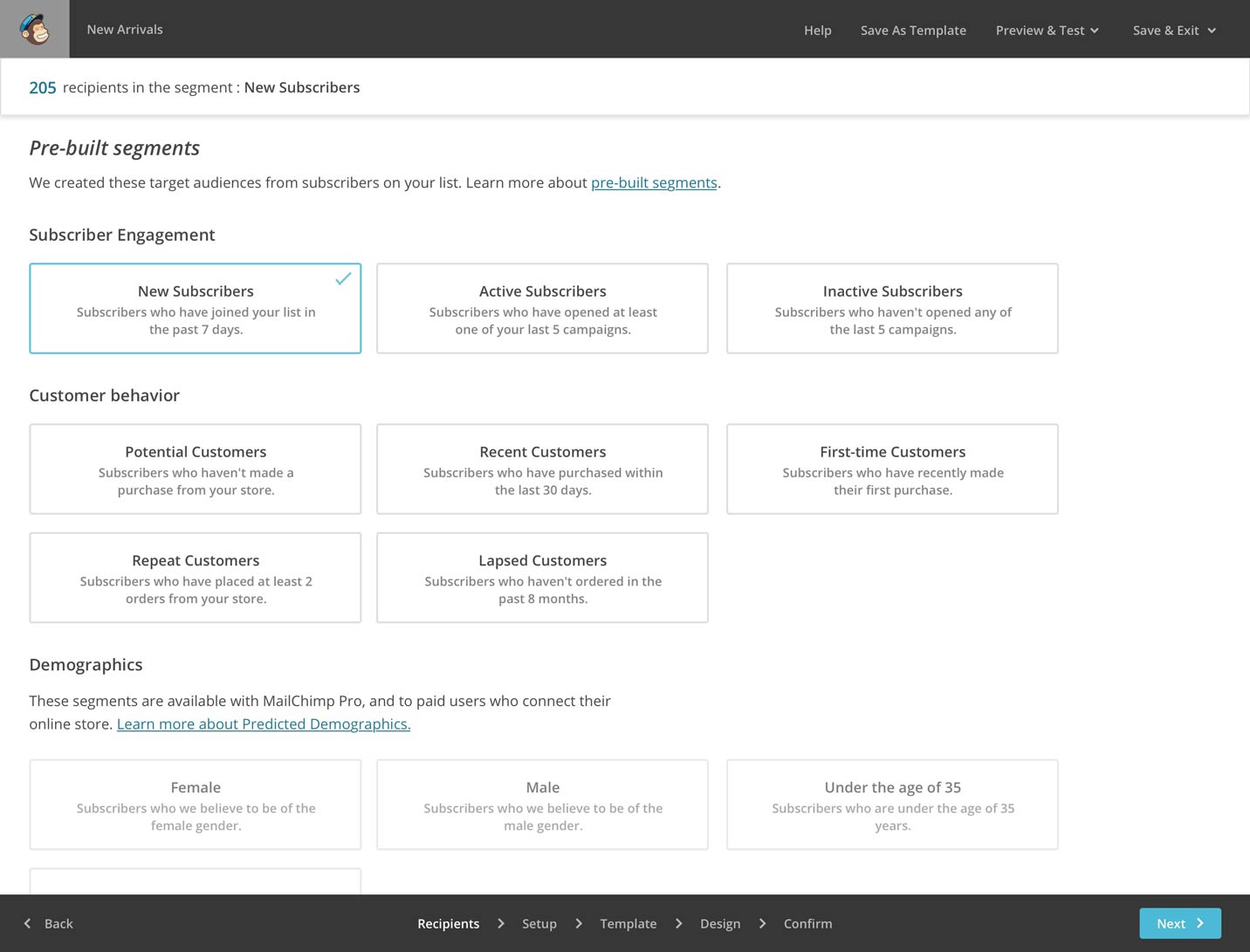 Image Credit: MailChimp
Exclusivity through Personal Touch
There is no dearth of advertisement on the Internet. The consumers may see 3000-5000 advertisements every day. In this scenario, it is crucial for an advertisement to possess unique qualities or to send unique message to make an unforgettable impression in a consumer's mind. The personalization can help advertisements leave lasting impressions. Using this personalized feeling, an e-commerce business can persuade consumers to buy their products or to avail their services. The personalized emails can also help consumers relate to a business. These emails look distinctive, as they can bond with the consumers using personal data. Many software applications help businesses address their customers using first names. This personalization feature helps e-commerce businesses build closer relationship with their customers.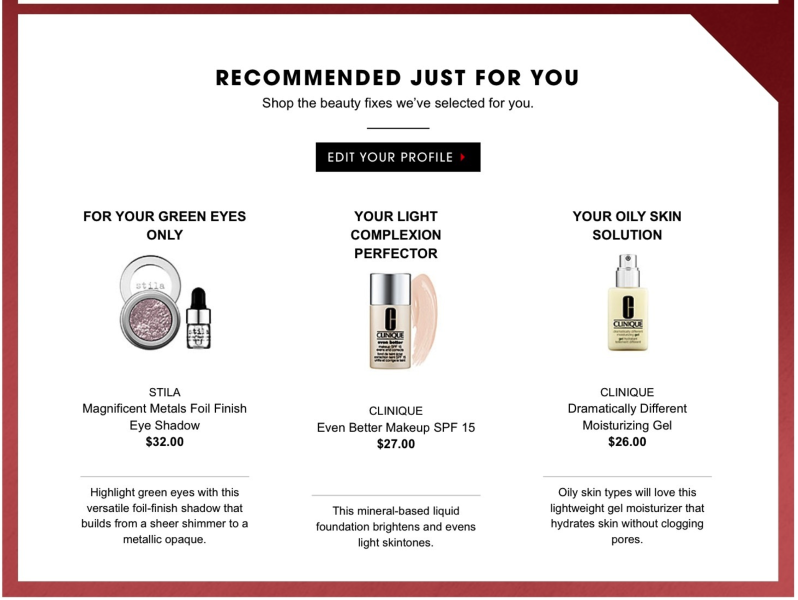 Video Marketing
The video marketing has become the primary necessity for the businesses over the past few years. It is no longer an additional business strategy. The market surveys show that e-commerce businesses using video marketing enjoy more success in comparison to the competitors.
Viewers spend less time watching a video than reading the text. Hence, they receive a message quicker. Viewers can relate to a video better than the texts, as they watch relatable subjects/objects.
These utilitarian features make video-marketing a smart choice for businesses in search of quick growth. It can help both small and large businesses. The economic expense also makes this marketing strategy accessible for all types of businesses. The professionals can help businesses make videos with a personal touch.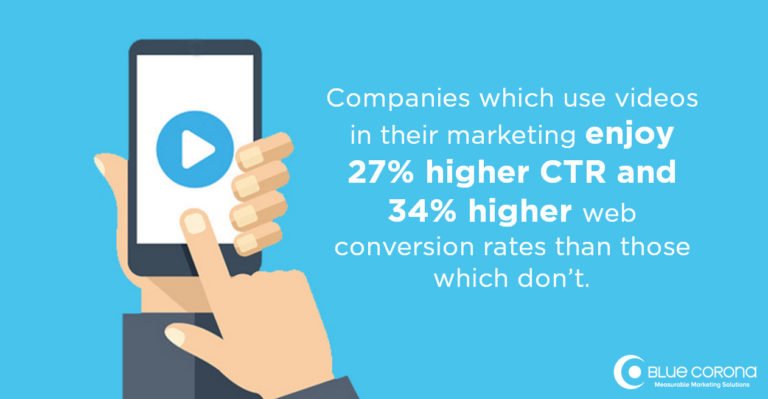 Image Credit: BlueCorona
Quality Content
Quality is as important as the quantity in 'content marketing'. It is crucial for the e-commerce websites to launch an effective content marketing strategy using unique materials in large quantity. A premium-quality post can generate at least 2000 views. It is not easy to reach this mark. Many articles/blogs receive 1000 views on an average. A first-class online post can drive more viewers to a website. Hence, the uniqueness of the content is more important than the formatting, length or readability of the articles. A research shows that 78% of the online consumers believe that businesses publishing fresh ideas using first-class materials are interested in building good business relationship.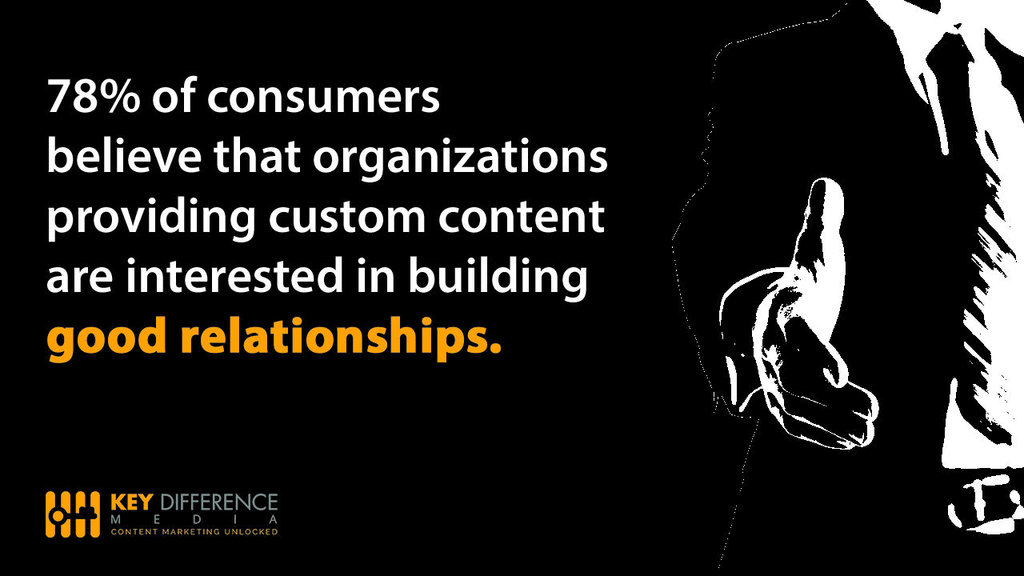 Image Credit: KeyDifferenceMedia
Reducing Frequency of Cart Abandonment
In e-commerce websites, an interested customer may add products to a virtual shopping cart. However, a customer may not purchase the added products despite his/her interest and this indicates a problem. In 2016, the percentage of cart-abandonment was 77.24% around the world.
It is a huge concern for e-commerce business. It is impossible for any e-commerce site to achieve 100% conversion rate due to the presence of different types of customers. However, it is possible to design effective conversion funnel. The growth-hackers use the funnel model to generate awareness and raise the interests or desires of the viewers. These measures can motivate the viewers to take actions and complete the transaction. Some applications enable businesses to collect the visitors' email address at first visits and help businesses recognize the customers during the future visits with the help of this feature.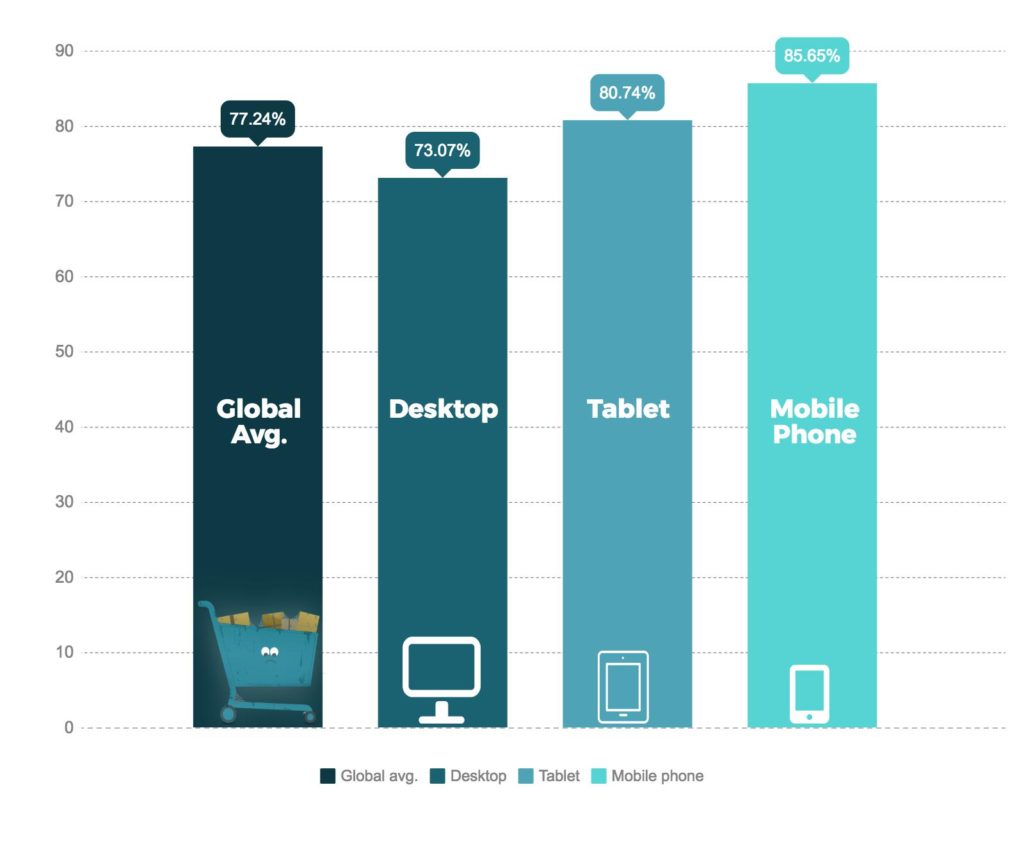 Recognition through Sharing
The sharing always brings more love. In the commercial world, the e-commerce businesses can increase recognition through sharing. The businesses may ask the satisfied clients to share their brand in order to create more awareness regarding the products or services. The startup businesses may significantly benefit through this process of sharing because they have the lowest visibility in the market. The e-commerce sites may use unique pop-ups to ask the satisfied consumers/viewers to spread more awareness about their products through sharing on the leading social media platforms. It may help them quickly increase their clientele.
Long-Tail Keywords
To enjoy a steady flow of relevant visitors, there is nothing better than organic search. It does not abruptly stop sending the visitors to a website after a certain period. Google is the most popular search engine and it ranks websites based on the target keywords. An e-commerce website may appear on the first page of Google depending upon keywords' quality. A website may remain in this position if the target keyword receives a sufficient number of back-links. Hence, it is crucial for the keywords to receive a steady flow of back-links. The long tail keywords can help websites receive more viewers from Google. It is wise for every e-commerce site to put more back-linked long keywords in the product pages.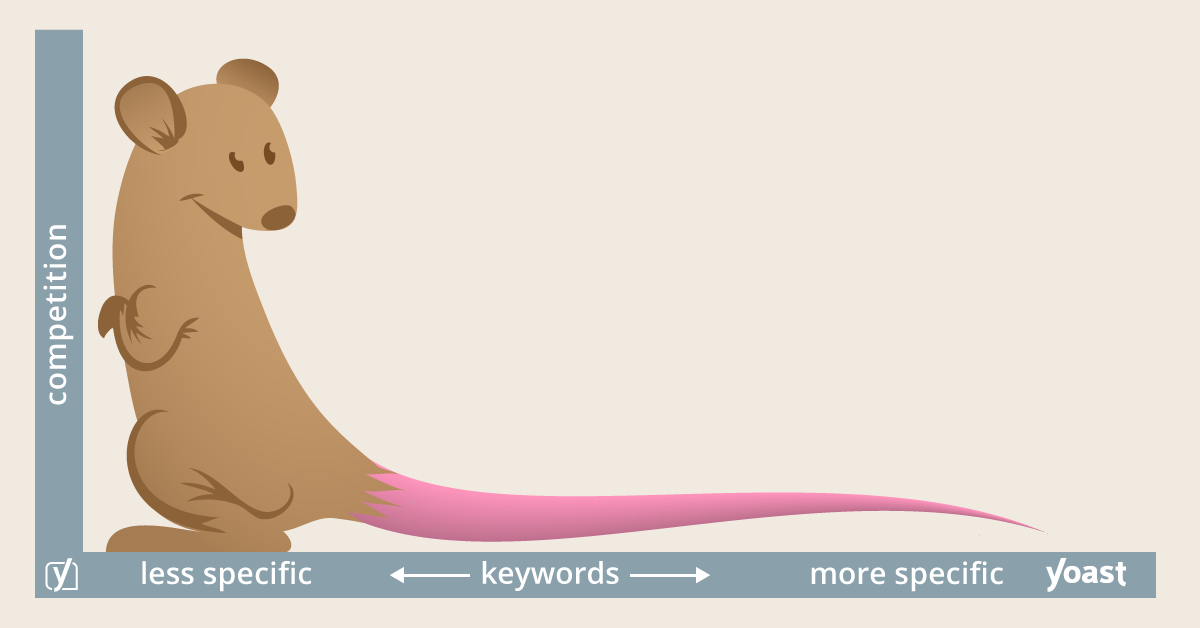 Image Credit: Yoast
Split Testing
The website-owners or SEO experts use split or A/B testing to compare two different versions of one web page. They perform this comparison to determine which version performs better in terms of attracting viewers. The majority of the businesses perform this test once. They perform it after launching new websites and never repeat the test in future. It is a mistake. It is prudent for all businesses to repeat the A/B testing in routine intervals. The e-commerce businesses may try new formats based on the changes in the customers' preferences.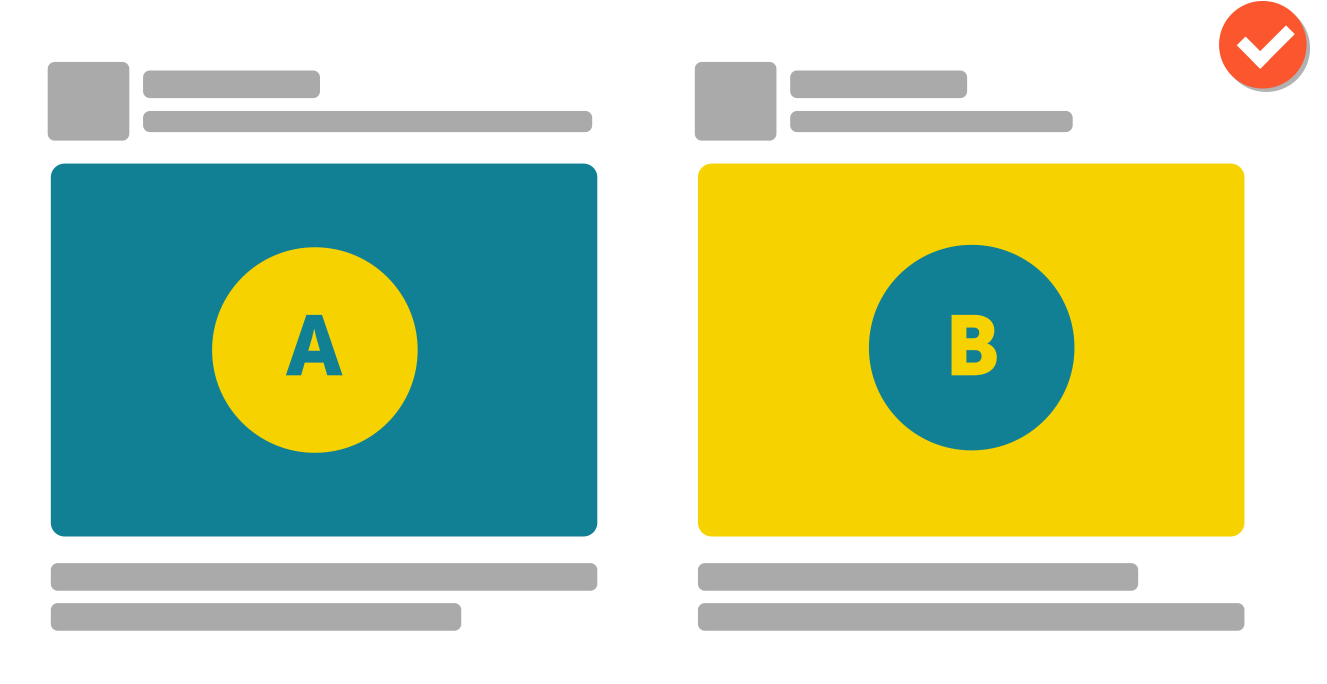 Socializing on Social Media
The e-commerce businesses may gain from personalized interactions on social media. The businesses may respond to the comments in relation to their products and gain the attention of individuals making these comments. This engaging trick can help businesses acquire new customers from social media platforms over a period of time. The interested individuals may even increase a brand's recognition through sharing them on social media platforms.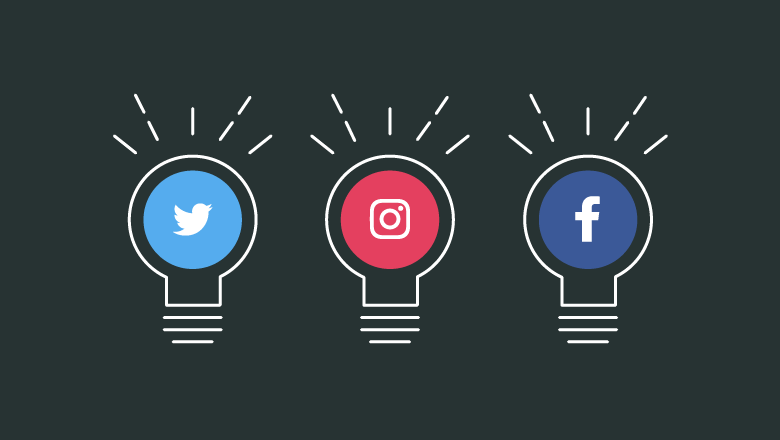 Conclusion
It has become tougher for the e-commerce websites to enjoy growth and success due to increased competition. There may be a new competitor every week. In this scenario, the growth-hacking strategies may help businesses enjoy success in a short period. If you want to start an E-commerce business? Let's understand some of the reasons that may convince you to start your own e-commerce store.
If you are in search of robust e-commerce solution for your online business, request for a free quote now!