Here is one more update from Facebook.  Facebook has added the video feature for all the business pages. All business pages can add a feature video to their company page and create a channel like YouTube on Facebook page. This sounds really an interesting update from Facebook.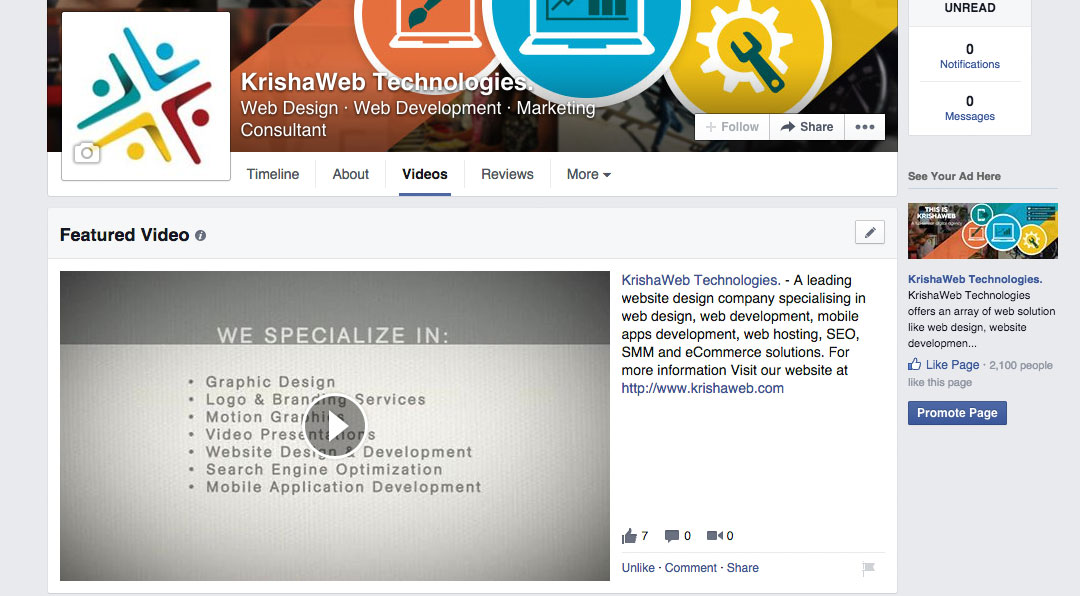 TechCrunch first spotted this new design feature on ABC News' Facebook Page on 24th December 2014. Facebook has also confirmed that they are testing this new design feature with few online pages and will roll it out to all in the coming weeks.  All the businesses will be able to choose the feature video for their page having live comment feed. Users will also be able to create a playlist of the video. You can set a feature video for your post or you can also keep them changing randomly.
If you will not select the feature video for your page, page will automatically get a new design and all the videos will be displayed in chronological order by default. Video title, length, likes and view counts will be visible on the video page. This new video feature is also available for mobile devices on Facebook app. You can go through specific page and tap on the video section to access the video page in Facebook mobile app.
It seems like Facebook is getting serious about the videos over the last year. First, they have made video auto-play and then introduced the auto-play of the video-adds in Facebook news feed. That has increased the rate of videos view per month by 50%. With this new video page feature, Facebook may host tons of videos but when it comes to video editing and presentation; it is far behind than Vine, Snapchat and other such applications.
It was looking like content and news distribution battle was between Facebook and Twitter only. But after this update it look as if the Facebook is fighting on all fronts of content distribution on social media. It shows the location details of the local business, reviews like Google+, Open Table integration like Yelp and now the videos like YouTube.
Marketers can use this new video feature to enhance their Facebook marketing campaign. If you have got the video tab, enable for your business page and looking for the detail insights about this feature; check out this post from TechCrunch Here.