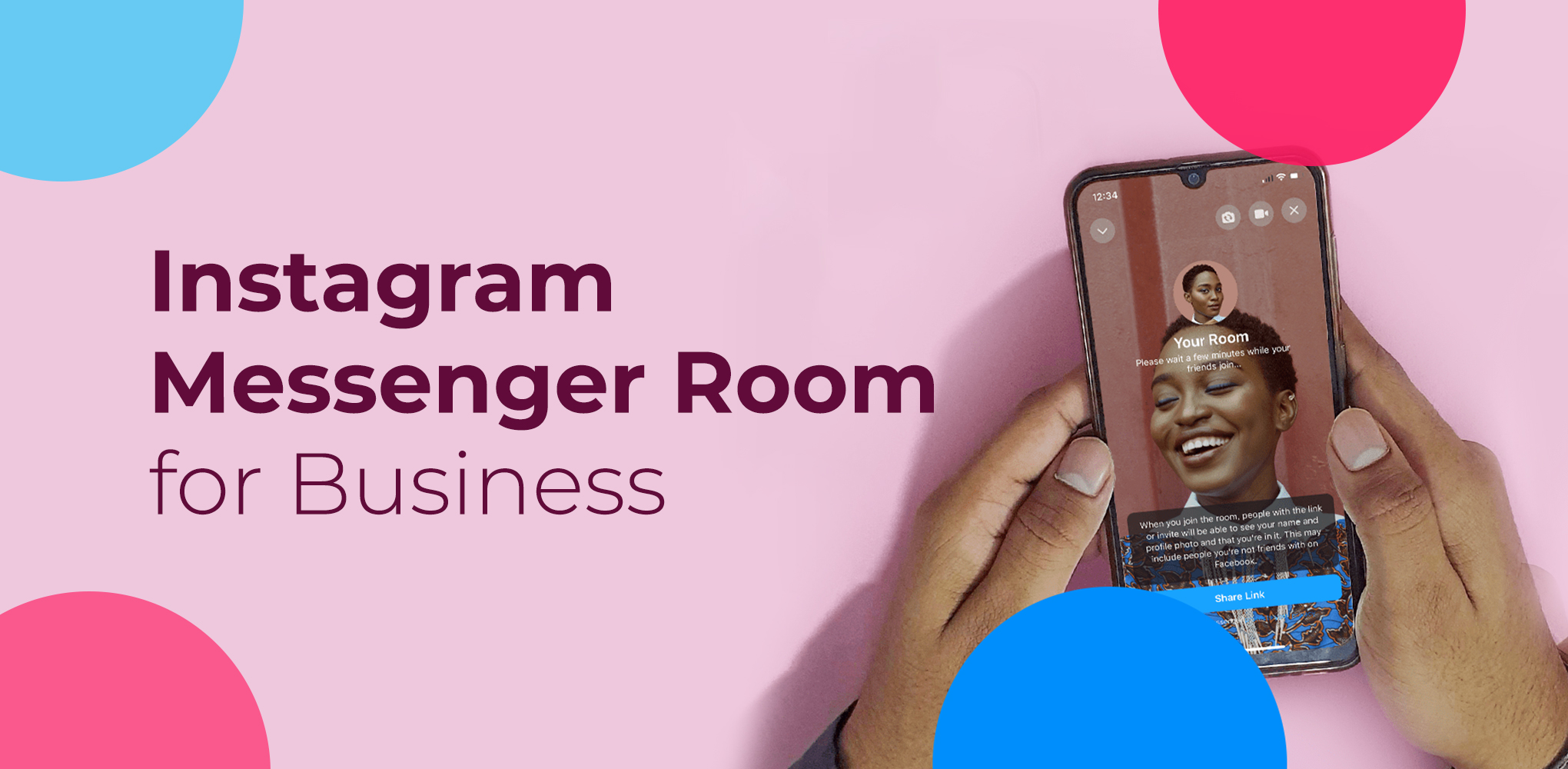 What is an Instagram Messenger Room?
Connecting with 50 people at a time is no doubt a great thing. Just like Facebook messenger room, now Instagram is also rich with a similar kind of feature. Now an Instagram user is able to set up rooms for their friends and followers. Not only an individual will be benefitted through this messenger room option but also businesses can get amazing benefits if they use it in the right way.
How Do this latest Instagram Messenger Rooms Work?
Messenger room is a completely new way to connect with up to 50 people at a time via a video call. Experts say that it is a short-cut version of Facebook messenger rooms. Actually, the increased demand for video calls due to the COVID-19 pandemic made Zuckerberg launch this awesome video calling option. This is a completely free option with no call time limit. A user can create it whenever she/he wants. Here a user can create a private room and invite his/her friends with a link. If the user wishes he/she can create a room for a specific group or an event. And the most amazing fact is that here anyone can join that call via the link even without having an Instagram account.
How can you set up Instagram Messenger Rooms?
It is super easy to create. You can simply invite up to 50 friends from your Instagram account to join your messenger room. You can share the link outside Instagram and anyone can join that via that link. It is not necessary to have a Facebook or Instagram account to join a video call. Facebook is offering this feature around the globe users. If you do not get that yet, you can update both Facebook and Instagram apps. If you do not get that option even after updating your apps, you have to wait for a while to get access and it depends on the region.
Steps to create a messenger room on Instagram
Open Instagram direct message tab and hit the video call option
Now select create a room to invite your Instagram contacts or you can copy the direct link and share that outside Instagram
When it comes to joining a video link, you have to select join room and confirm that you want to open the room in your messenger app.
Benefits in Marketing
Connecting with customers or a potential customer instantly is very effective to close a lead. With the message options, businesses have been dealing with their customers and visitors this way and trying to satisfy them. But now the opportunity is bigger than ever. Now a business can connect with its followers and customers of a selected region to better communicate with them. Even companies can have meetings through this video calling option without meeting physically. Due to pandemic, now stepping out and join a meeting is risky. But this kind of smart feature can help a business to have a business meeting without any interruption with a large team. A business can connect with its up to 50 stakeholders or employees at a time. And that's really amazing.
Conclusion
This is the latest feature offered by MARK Zuckerberg to handle this pandemic and business easily. Now video calling is one of the main needs of every business out there around the globe. Along with this, Facebook is also planning to bring this feature for Whatsapp also in the near future. This will be a great thing for a small business owner to connect with its stakeholders always employees to successfully running all its business operations.