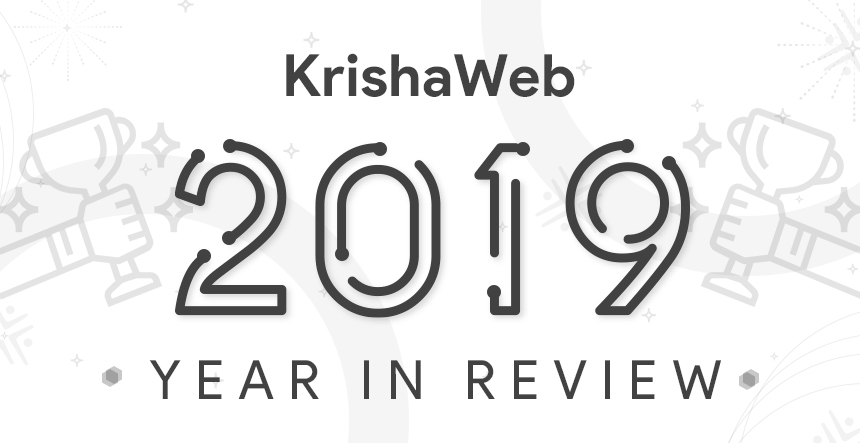 What a great year it was!
I would like you all to revive the journey of KrishaWeb throughout the year 2019. Let me rewind the best moments of our team and I will summarize a few of them here with some glorious memories with you.
We had a great year full of hard work, new launches, challenges, twists, achievements, accomplishments, celebrations, events, business trips and other pretty surprising statistics.
KrishaWeb would like to thank all the team members and all our precious clients for delivering their best efforts and support to make 2019 successful.
I would like to extend our gratitude to all our precious subscribers and avid blog readers. We would be creating more and more interesting content and will keep you updated with the latest trends, tips and news of the industry. Stay tuned with our blogs!
Let's take a recap of some of the great moments and key events had occurred during 2019 at KrishaWeb.
Milestones We Achieved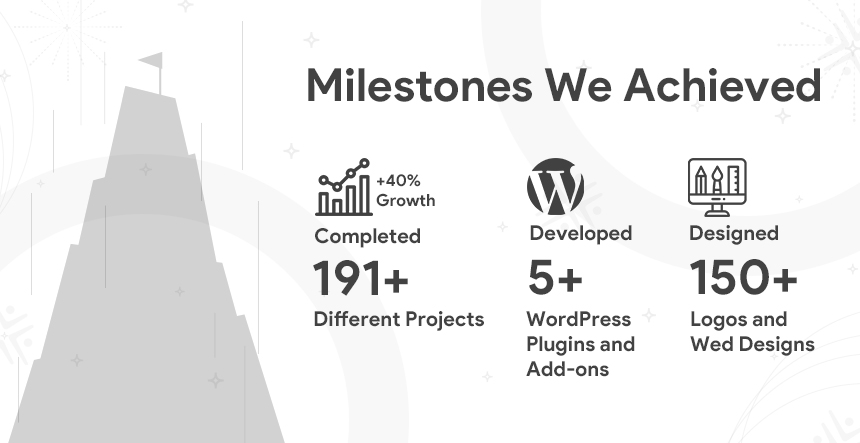 We had a very busy schedule in the previous year. We had completed around 191+ different projects in different Open Source Technologies. We surpassed our landmark with almost 40% more projects than 2018.
Last year our WordPress Team had developed 5 premium plugins successfully. With the outstanding features, 2 of our WordPress plugins are performing excellently which are "Mass User Password Reset Pro" and "Contact Form 7 Email Add-on Plugin". You can have more details on these plugins in the later part of this blog. The team had managed to develop 3 feature-rich Add-ons.
Our Web Application Development team had developed some of the complex "Web Apps" having biggest challenges, Ballot Box is one of them. KrishaWeb would like to congratulate respective team to develop such complex applications successfully.
The team had completed so many challenging projects with a lot of complex functionalities. Few of them are WordPress Woo-Commerce website with special animations, Magento Commerce website of Health care industry of European Union, Custom Web Development in Laravel with multiple products and complex features, WordPress web Applications for a continent where the major focus is Health.
Our creative team of graphic design had created 150+ logos and 80+ new web designs during that year. We feel proud to have 74+ New satisfied clients in our client list.
We did a remarkable upgrade from Drupal 7 to Drupal 8 in many web applications which consist of XML(parent and child concept) data source. We did SSO (Single Sign-On) in Drupal using SAML (3rd party library). We created a Wallet and "payasyouwant" methodology in the drupal 7 platforms. We got a good number of active installations on our Drupal Module on drupal.org during the year. We worked on multisite (Single setup with different databases) and perform site audits to accelerate the website. We handled such complex issues in Drupal 8 with great ease and managed to complete the work of clients satisfactorily.
Biggest Accomplishments of 2019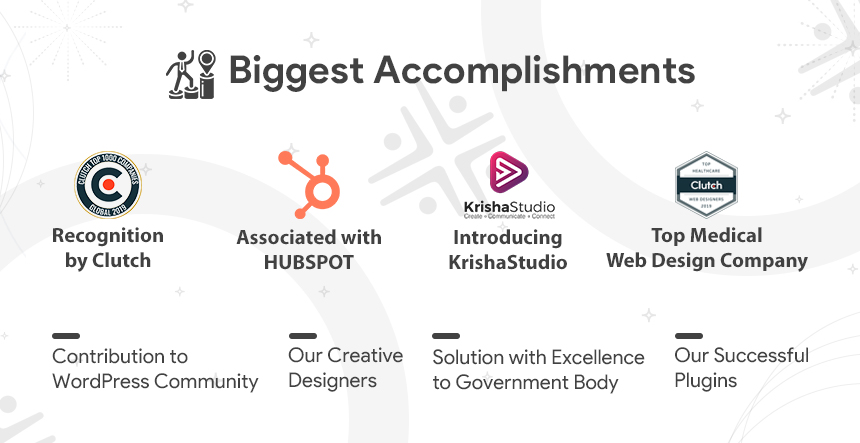 Every business is unique, with quirks and personalities all their own. The leadership, mission statement and goals of all employees come together to create a specific KrishaWeb culture that cannot be replicated, no matter how hard the competition tries.
KrishaWeb feels proud to announce the achievement of those people who had worked beyond their capacity to achieve recognition.
Few of them are as below…
Recognition by Clutch
A B2B platform, Clutch helps connect businesses for upcoming projects by publishing verified and unbiased client reviews online. And as a great reflection of our services and satisfied client-base, we've been named as a "Top Web Design Company for Healthcare Industry" by them.
Also recently, we are proudly recognised in the list of "Top 1000 B2B Service Providers" by Clutch for our work.
It's our proud to be recognised, not just on Clutch, but also on other platforms too. On "The Manifest", we were recognised as the "Best UX Designers in Ahmedabad, India".
One more recognition, we've recently been listed on "Visual Objects" as a "Top Web Designer in India".
Associated with HUBSPOT as INBOUND Marketing Agency
We have stepped up and associated with HubSpot as an Inbound Marketing Agency. Our highly skilled Digital Marketing crew has made us proud with their hard work and ability to grasp new technology for our precious clients to increase their ROI. We are now one of the popular Inbound Agency of the region and help our clients in their growth.
Contribution to WordPress Community
Four of our proud Web Developers had contributed in major releases of WordPress CMS versions. We have Krishaitians who are fully involved in organizing one of the biggest WordCamps of India in the form of WordCamp Ahmedabad. We have our active contributors in WordPress TV, Polyglots, Marketing, Design and at many important areas. Kudos to all of those for giving such wonderful contributions to the WordPress Community.
Solution with Excellence to Government Body
One of our ERP team was working with the "Gandhinagar Municipal Corporation" as functional consultants and they successfully completed the project and made it fully functional for the whole city. One of our the Functional Consultants also received a great compliment of "Hero of the Moment" from the client.
Our Creative Designers
It was a proud moment when three of our Krishaitians had successfully uploaded 4 design products on one of the top design marketplaces (online website themes and templates). You can have a look at those web design products and give your opinions too.
Our Successful Plugins
One of our premium plugin 'Mass User Password Reset Pro' on Envato Marketplace was selected as "Free Download of the Month". With enormous responses on the platform. We reached 87,000+ visits and 20,000+ downloads. We had also conquered the milestone of 12,000+ downloads for our all plugins on WordPress.org.
Our WordPress Team had re-developed the Contact Form 7 Email Add-on Plugin with amazing features and it was widely accepted by the WordPress community. As a result, this plugin had crossed the considerable Active Installs milestone within less than a year of time.
You can have a look to these plugins here…
Contact Form 7 Email Add-on Plugin
Kudos to the whole WordPress team for achieving the milestones.
Introducing KrishaStudio – A Creative Video Production Agency
KrishaWeb became a parent company of a new venture "KrishaStudio". Yes, we have launched our New Video Production Agency "KrishaStudio" which offers a variety of creative video production services of 2D Animation Videos such as Explainer Video, Motion Graphics Video, Corporate Video, Promo Video, White Board Video and many other customised video production services. You can visit our website and give your precious feedback with your query to quote for a video here KrishaStudio: A Video Production Agency
Business Trips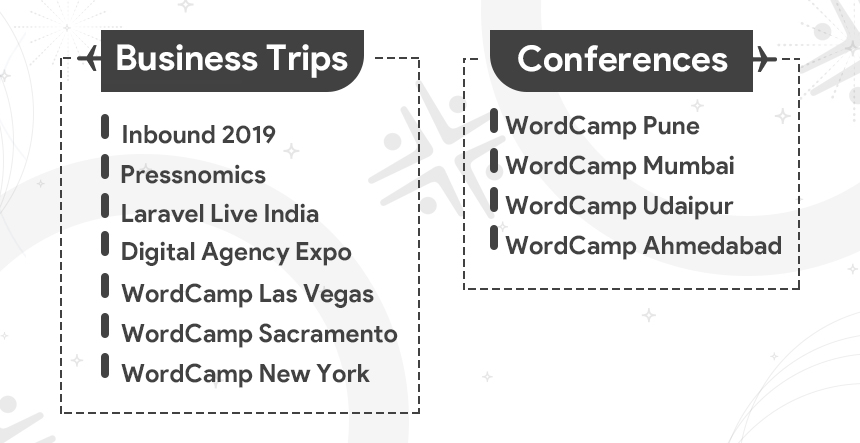 Inbound 2019 – September 3, 4, 5, 6 2019
Gigantic conference having thousands of visitors who are into Inbound Marketing amazed us when we had stepped in the famous "Boston Convention & Exhibition Center" on 3rd of September. We did lots of networking, knowledge-sharing and fun during the whole event. Now, We are associated with HubSpot for "Inbound Marketing" and we wish to become tier partner soon with our efforts. I am sure it is the current era's need for marketing.
Pressnomics – September 11, 12, 13 2019
This was one of the best conferences of its kind. We were having all agency owners of WordPress eco-system in the form of service providers and product owners. We were having 3 days of schedule in which we had power-packed sessions of many excellent speakers during the conference. The host was Pagely owners Mr Joshua and Ms Sally. They were really humble and the overall organization of the event was superb.
We wish to attend this conference again and again as it was one of the most memorable conferences we had.
Laravel Live India 2019 – March 3, 2019
We had become a volunteer in that event and had shown our love for Laravel. Our Laravel team had actively participated in it with their best efforts.
The main agenda of this conference was "Discovering how to scale your agency in 2019". It was a premium gathering of Digital Agency owners in the heart of the USA, which is New York. It was nicely organized and we had an awesome experience hearing many top-class marketing leaders in different areas.
WordCamp Las Vegas 2019 – September 7, 8 2019
We had a really great time visiting the conference, where we had a good time spent with many technopreneurs, who shared their knowledge, way of working and their experiences too. The small towns are really having beauties of towering cliffs, colourful layers of rocks and many unique species. It was one of the best memories we had in this year.
WordCamp Sacramento 2019 – September 21, 22 2019
We will surely not miss this conference to mark in our blog as this was one of the best conferences. It was considerably of tiny size, maybe around 300 participants but it was literally very rich in knowledge delivery and networking as all the participants were very much curious and very inclined towards getting knowledge during the whole WordCamp. We were having excellent speakers like Chris Lema, Bridget Willard and many more who had shared their insights on different technology and business areas. We met many new tech gigs there with whom we are connected and sharing our knowledge and experiences now.
WordCamp New York 2019 – September 14, 15 2019
We had visited NYC WordCamp for a couple of days and we had a great time listening so many excellent speakers like Mika Epstein, David Meyer, Salvatore Denaro, Tevye Brown and many more. It was a very good WordCamp and in between those sessions, we had networked with many technology enthusiasts.

Attended Conferences
WordCamp Pune 2019 – February 16 2019
This was the first WordCamp event we had attended in 2019. We had a great time meeting and greeting our many friends and philosophers in WordPress eco-system.
WordCamp Mumbai 2019 – November 8,9, 10 2019 – Individual Sponsor
It was one of the major conferences of WordPress in India and it was of 3 days. We had sponsored this event as an Individual Sponsor and visited too. We prefer to visit all conferences of WordPress across India at least. One or other person from our team visits it and show our affection towards the WordPress community.
WordCamp Udaipur 2019 – KrishaStudio – Friend's Sponsor
This was one of the nearest Conference we wish to attend as it was organized in one of the beautiful cities in India. It has many lakes and we as Krishaitians feel worth visiting because we stay connected with the community as well as we can spend a couple of days with our WordPress friends and can share our thoughts for technology, products and services in which we are.
WordCamp Ahmedabad 2019 – December 14, 2019
This was one of the biggest and best events of 2019 in India for KrishaWeb. Mr Parth was Lead Organizer for this conference and we worked really hard to make this event successful with 900+ participants in this event. It was one of the largest conferences of India for the WordPress community so far. Check out here a few glimpses of WordCamp Ahmedabad 2019
Training and Certifications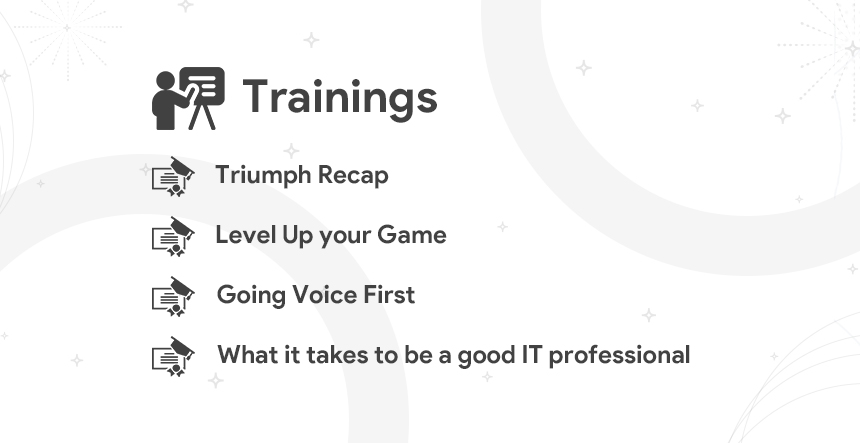 Along with internal training, we keep on doing training sessions by experts from the industry to sharpen our edges with new technologies and trends. Let's review some of the key training that we had in 2019.
Management Training – Triumph Recap
We had a wonderful recap of our one of the foremost training on "Management" by Vatsal Shah. That was actually conducted in 2017 covering the topics of "Basics of Management", Customer-oriented Service Marketing, People management, Production Process in comprehensive.
Level-up Your Game
In 2019 we had a chance to get one more power-packed session by Vatsal Shah in terms of "Level UP Your Game". That was a really amazing motivational session explaining how you can level up yourself and when you're levelling up yourself, your team and brand will automatically come level up.
Going Voice First
We got a new direction of voice search from this training session delivered by Ankit Sheth. He had thrown the light on the evolution of voice search technology and how can we use voice-first tech? How voice search effects on your digital marketing strategy in upcoming years and every brand should adopt voice search strategy.
What It Takes To Be a Good IT Professional
One more amazing training session of the year delivered by Mr Harshul Shah. He had covered many new things, which are yet unexplored in many IT companies and we had learned it to utilize in our corporate routines and yes we are applying them!
Winning Testimonials from Clients
Our sales team had successfully earned more than 40 testimonials for each "Semi Enterprise" and "Enterprise" projects we had done from different clients across the globe. KrishaWeb would like to thank those technical teams who had given their best behind the scene.
Games, Events and Celebrations!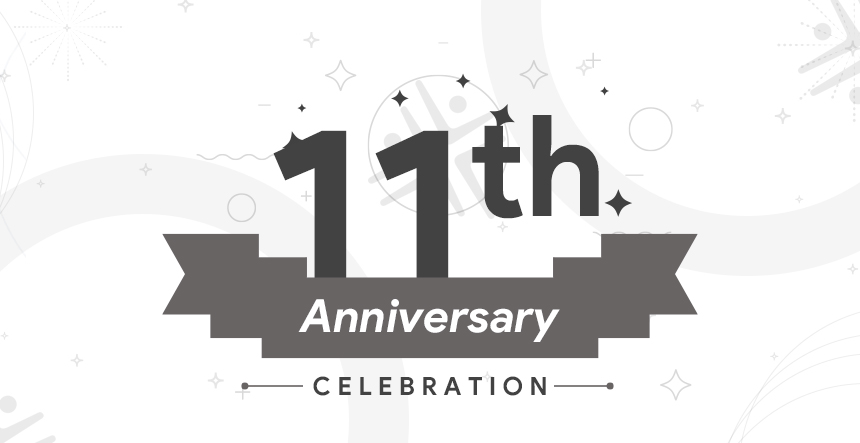 It's been a tradition that we, Krishaitians are used to celebrating Birthdays and events on last Saturdays of each month.
We usually win the cherry on the top of the cake by celebrating project success parties from clients, too! Yes, that year 7 of our prestigious customers have thrown the party on successful execution and completion of their projects.
How KrishaWeb can ignore the celebrations of festivals! We had celebrated all the festivals starting from "Kite Flying Day" to "Christmas" with their own unique values, fun and frolic.
Festivals celebrated by Krishaitians:
Kite Flying Day
Festival of Colors – Holi
Women's day
Independence Day
Ganesh Chaturthi
Janmashtami
Festival of Dance – Navratri
Festival of Light – Diwali
Christmas Celebration
More glimpses of our festival celebrations here
Do Action
With the technical knowledge and skills, we thought to make social cause oriented contribution. Do_Action Hackathons are community-organized events that are focused on using WordPress to give an online presence to the deserving charitable organizations.
As a part of that social cause, our team of Designers, Business Analysts, Quality Analysts, Digital Marketers and Web Developers had contributed in Do_Action with 6 online presence for charitable organisations.
Visit at Chinmay Foundation
While working on challenging projects and playing with technologies, we wanted to understand humanity and the feeling behind each human too. We had selected "Chinmay Foundation". Chinmay Foundation is a residential and daycare institution for mentally challenged children. We had arranged some funds and bought some clothes and food packets for children. We visited the institution by having a guided tour of its mentor who sacrificed his life to nurture and teach these mentally challenged children. We had been a part of their Cake Cutting, Dance, Band, and dinner. They were so happy having us with them as their family members. I even can't forget the smiles on their faces today. Few of our Krishaitians are visiting that place again and again to share their joy and to make their soul happy by becoming their integral part of the family.
11th Anniversary Celebration
On 24th December 2019, KrishaWeb had completed 11 years of its glorious journey. Every Krishaitians were excited to greet that moment. Just like every year, we celebrated our 11th Anniversary with lots of joy and fun. We had snacks and a very small session from our CEO – Parth Pandya. It was a year where his expectations were much more with our independency, our maturity and our accountability. He believed that we all are excellent professionals and we will be making a great mark in the coming years.
Secret Santa – Christmas Celebration
We played different games and had nice snacks together. Also, we played "Secret Santa" game in which we got to spread some Christmas "joy of giving" by exchanging gifts to each other. We were beyond our "Joy of giving" not only to our teammates but some of our teammates had celebrated that event by donating their gifts to really needy people of the society. KrishaWeb salutes those souls for their charity and benevolence of well-being. Let us have a look to some of the joyful Christmas Celebration Moments…
Sports Day – A Health Event
At the year-end, to be relieved from all the stress of deadlines, project deliveries, new launches and lots of workloads, we had decided to celebrate Sports Day. We celebrated Sports Day with great enthusiasm. On 28th Dec 2019, at Adani Ground, we had played cricket, basketball, Kho-Kho, Badminton and many other mood refreshing games. Each and every team member had played with Great Spirit and teamwork. Though it was a sports day, we found those games were genuinely a sign of togetherness and co-operation. Each player of the game was helping one another to win the game. It was a great lesson learned that "winning is possible through teamwork and unity only".
New Talents To Our Crew
In 2019, we have hired more than 15 new talents for different technology disciplines!
Please help us welcome: Minal, Jignesh, Maulik, Rutul, Rima, Pallav, Gaurav, Binal, Yesha, Shalvi, Yash, Faizan, Parth, Harsh, Vrajesh and the list goes on!
Looking Forward To 2020
Definitely, you have so many sticky-notes on your desk concluding your goals in 2019. Some of them were completed and maybe some of them are yet to complete!
Don't worry; you can continue them in 2020 with a fresh start!
We are also very excited about the new plans we have for the year 2020.
As we are jumping into 2020, all Krishaitians are ready with their individual resolutions to achieve higher milestones than the previous years. We are always ready and happy to assist achieve your milestones too.
Are you READY to ACHIEVE it!!