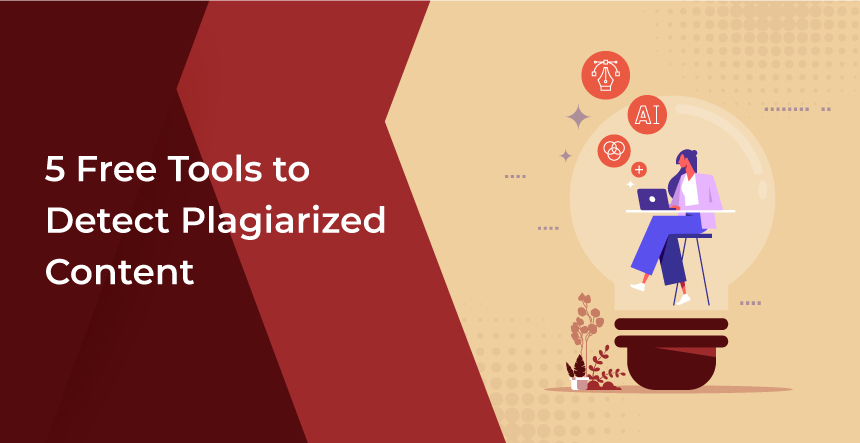 Google ranking of your website depends on many factors like page speed, domain authority, backlinks and content quality, etc.
However, the content plays the most important role because it is the core feature of your platform that educates the audience about your services. Therefore, it is mandatory to upload content with your unique essence integrated into it to catch the customers' attention. Otherwise, people won't bother to visit your site if your content is plagiarized because you won't be able to convey your message correctly. Thus, your site gets de-ranked when traffic flow decreases to your channel. It is so because Google ranks only those platforms that maintain quality and consistently draw users' attention toward them.
That's why you must avoid all kinds of duplication in your content if you want to get constant success on Google. It is a relatively easy thing to do if you perform your work with a bit of care and attention. Before publishing on your website, you must check your content through a plagiarism checker. It will scan your text and provide you output with copied sentences being highlighted.
Following the result, you can replace the underlined portion with new sentences with the help of paraphrasing. As a result, when you publish that content on your site, you won't fear receiving a copyright strike or devaluation in your mind. You don't need to find the best way to check plagiarism in your data.
We will enlighten you about the four exquisite tools that can help detect plagiarism for free.
Top 5 Plagiarism Checkers Available On the Internet
You can't check plagiarism in your text manually. The following are the four best plagiarism detectors you can use to detect plagiarism.
1) Plagiarismdetector.net
With a five-star customer satisfaction rate, this plagiarism checker free facility is the best available service on the web. You can benefit from its free and premium services depending on your need.
It allows you to check plagiarism in an article of up to 1000 words for free. That's why, if you don't have to check for plagiarism in an extensive collection of material, then a free version would be enough for you. However, with the premium version, its capacity reaches 25000 words.
This service stays available 24/7, 365 days a year, without interruption. After processing your text through this tool, your output is reliable and trustworthy.
Additionally, it is available in multiple languages, adding significant value to its authority. With the premium version, you can access numerous file reports of your data, save your output in different file formats, and have full data encryption. You can purchase its services in weekly, monthly, and yearly modes.
2) Plagiarismchecker.co
With half a million customers worldwide, this is one of the best plagiarism checkers on the web. Its advanced algorithms check your text across billions of web pages to give you interactive results after processing your material.
With its free feature, you can check plagiarism in an article of 800 words max. However, the word limit gets increased if you buy its pro version. You can extend your word limit up to 30000 words with this tool. That's why it will work perfectly alright if you are running big corporate companies.
You can access citation assistance, rephrase your text into multiple languages, and multi-user login to its extra services.
Moreover, its premium plans are available in five different modes, and you can pick the one that fulfils your needs in the best possible manner.
Furthermore, it also gives you text stats like the number of times a word is used in your article, the percentage of difficult and easy words, etc.
3) Smallseotools.com
Yet another imperious plagiarism-checking service is available on this site. The 5 Million plus reviews on its work are strong evidence of this platform's legacy. You can operate it from all kinds of operating systems and devices without any shortage of services. With its URL integration feature, you can check plagiarism in multiple format documents and through a website URL. Additionally, you can download the report of any search you run on this facility to keep a record of your data to share with other parties.
Moreover, you can also directly share the reports with others. The results produced by this service are sentence based; therefore, the output you get is deeply searched, leaving no chances of plagiarism at all.
4) Check-plagiarism.com
You can enjoy free plagiarism-checking services of up to 2000 words on this tool. However, with the premium plans, you can take extra benefits. For example, you can use this tool to cite your sources in different styles, including APA and Chicago. Additionally, you are not asked to watch any ads while using it, which saves a lot of time. It also facilitates paraphrasing and summarizing services. And, if you don't like it working, you can get your money back.
5) StudyCrumb
Using StudyCrumb's free plagiarism checker, you can check any assignment instantly. This online plagiarism detector will be invaluable when writing an essay, a research paper, a term paper, or a book review.
One of the biggest benefits of this plagiarism checker is free, unlimited use. You can scan as many assignments as you need without having to worry about unreasonable pricing or limits.
This plagiarism checker identifies duplicate content in your work by comparing it to billions of web resources and academic periodicals. Make sure your paper is 100% unique and does not contain any exact copies with this checker.
The tool is more than just an online plagiarism checker for students – literally, anyone can benefit from using it: teachers, students, writers, and even editors.
Conclusion
Plagiarism is a severe offence that can harm your integrity. You can use any of the tools mentioned above to make your content unique to maintain your site's Google ranks.