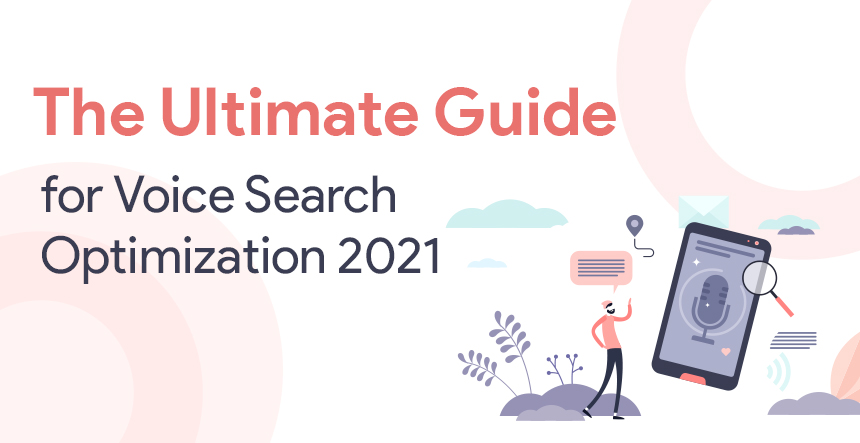 Today people use voice-based apps like Siri, Cortana, and Alexa to get the information they seek. The use of voice on devices enabled with voice assistant, Smartphone, or tablet is the voice search feature. This makes life simpler and accessible to the users. The voice-generated answers and actions allow people to relax and sit back when doing their research. Upon asking the voice search, they just not only show the simple page but also gives you the best responses.
How Voice Search Works?
For mobile SEO, voice search is an important topic as more users are embracing its power. This does not involve the use of eyes and fingers adding to convenience and usability. The major use of voice search is to gather information like the Google search. Ask questions to the voice assistant and get accurate answers with the standard search. The possibilities with voice search increase considerably in 2020, and this becomes the personal assistant. It manages to the diary, remind you of important events, even add things to the grocery lists when required. The Assistant and voice search features interact with businesses so it is important to make interactions easy for voice search to optimize business growth.
Revolution of Voice Search
A voice search feature exists and this grows significantly in recent times with approximately 50% of searches made with this feature in 2020. Recent statistics show that 50% of searches are through voice with 41% adults using this feature in daily life and 20% of mobile queries are through voice. There has been a steady development in the voice feature since 2008. Desktop users find this useful too with 25% of computer users doing voice searches with voice search and smart speakers.
Voice Search is So Popular! But Why?
You can use this feature to use the required information and accomplish task hands-free and effectively. Some common reasons to use voice search over keyboard searches include multi-tasking, immediate information availability, restaurant booking, and make daily tasks easier.
Why should You Go for Voice Search?
Optimizing the voice content offers multiple benefits to business owners. The primary focus is to become useful to the customer and save time. While AI has intelligence, this not only helps people find your business but also gives users accurate information, with low efforts. It is necessary to present information in time to the users when they need it the most and the robots can distinguish it easily. Others can take away the customers from you.
What is the Role of SEO in Voice Search Optimization?
The searches made through voice differ from typing and the results depend on the searches themselves. People search differently, more conversational and longer searches. The keywords for voice are different from voice searches. Conversational signifies that the used language is not computer-related. Approximately 70% of searches made by people are in the native language and this has an effect on keyword research and on-page SEO.
Besides being conversational and longer, the setting is convenient as well because people get results from voice search in public places. It is possible to do the voice search with GPRS technology. Google now shifts to a new platform, answer engine away from the search engine where there is no need to type the search and go to the website for the answer. You can get the answer right on the result page and it uses answer-focused technology used by Google for offering the search result through voice setting.
You have to learn the functioning of voice search and related optimization for additional content traffic. An early voice search executor gets multiple advantages over the competitors.
Voice Search Strategy and Your Business
The sole focus of marketers is on the voice search and the presence of a chatbot. The SEO dynamic role changes with increased voice assistant development and high search utilization. The other important things are Page speed, mobile optimization, snippet ranking, and schema. For the different things, the search by people is different.
Voice and SEO Growth: searching for content goes through various possible ways as smartwatches, smartphone, and desktop computers. Use the voice search for solving problems, new brand identification, and right product purchase through proper research. You can use a voice assistant when exercising, cooking, watching television, outing with friends, and inside the bathroom. Approximately 22% of users use the Google voice search for local business details with smaller businesses finding opportunities through Google.
Voice Search Predictions: Soon there will be an increase in the adoption of voice search technology. Most cars will have voice recognition capabilities by 2022. Meanwhile, insurance and finance companies are rapidly adopting this technology. Users have begun to understand and trust this technology as they realize they have secure information with the search assistant.
Why Do Businesses Opt for Voice Search Optimizations?
Modern technologies shape life and make the process easy and seamless. With 45 M devices used for voice search assistants, businesses should stand unique before the competitors in future. This incorporates the use of search benefits in the online marketing strategy.
Enhancing Customer Experiences: Adopting a voice strategy gives customers unique and optimized experiences. It develops loyalty in turn for businesses. Flawless and natural brand interaction is easy using voice technology. This uses less time, so ideal for consumers seeking stellar experience and instant fulfilment.
SEO Practice Changes: In SEO practice the voice search initiates many changes. The user interaction with queries is different from vocal searches and not textual. Voice queries are longer than text searches so that the content has long keyword phrases, addressing the issue. The searches are as questions for business to make question keywords reflecting the prospects for queries. This increases the importance of local optimization with mobile users today searching for businesses nearby.
Drive-in More Traffic: There are questions on voice technology still requiring answers and businesses with voice strategy and reward of web traffic.
Get a Competitive Edge: The voice search setting allows you to assure customers that finding you is easy and this prevents finding your competitors instead of you. This technology is brand new still with many brands still adapting to adapt to this technology.
How to Optimize Your Website for Voice Search?
Voice Search Keyword Research: Some strategies to achieve this includes using keywords with the natural language as voice searches are more conversational and natural. Based on the seasonal trends, search volume, CPC, and keyword listing occur. The natural language keywords receive a huge search volume boost with the gradual development of voice.
Long-tail Keyword Installation: The normal keyword length increases considerably for voice searches so optimizing the web content using longer keywords is necessary. Without optimizing the pages just sprinkle the long keywords inside the content and this should be more than five words.
Question-based Keyword Targeting: The days of using robotic keywords for high ranking are gone in Google. Today it is necessary to ask questions with voice search responses and include keywords asking questions.
Content-Length Expansion: Content diversified strategy uses expanded and longer search content. For meeting the expectation of readers simply posting a 3000-word article is not adequate. The most important thing is to blend the content length by mixing longer and shorter articles. Do not be pedantic regarding the word count.
Understand the Importance of Visual Content: Those looking to explore various topics are more complex than single publishing. Go for in-depth and long-form articles but people may not like too lengthy articles and so visual content becomes important. Add spice to the content by making the most of infographics, videos, charts, and graphs. It is skimmable so you can illustrate complex ideas effectively.
Use of Appropriate Language: Give preference to the industry-related language and most sites are unable to benefit from this. There is fear of potential reader isolation and they do not have knowledge of some topics. Perfect content terminology inclusion proves the reliability and value of the website.
Structure and Schema Micro-data Give Rich Results: The schema may not be a ranking signal but implementation of micro-data formats as schema markup as hummingbird gives preference to the semantic searches. Implementation of schema markup is difficult even if beneficial later. This way, the search engines of the site are user friendly helping to secure the rich snippets within the result pages of search engines.
Claim My Business Lists on Google: There is more preference for hyper-local questions in voice search. Businesses looking to let customers find them easily can describe their information with simple text that everyone can read.
Final Words on Voice Search
Over the last few years, there is a rising trend in voice commands as more people are getting comfortable with the use of voice-based e-commerce to facilitate shopping. Today, this is the preferred way to search online and in the coming times, this would only expand. It is the time for action and businesses without a focus on the future consider this technology yet a gimmick. It is thus necessary for a business to have a roadmap to achieve SEO success with voice search in 2021.