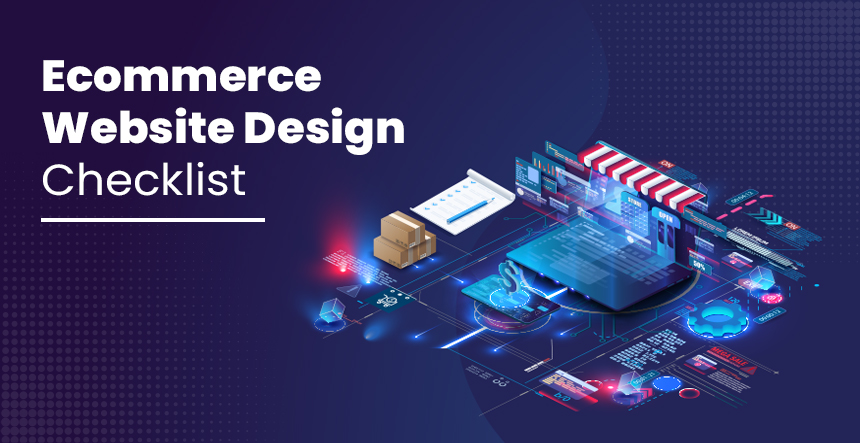 Before starting the Design and Development of your brand new eCommerce website, you should realize that there are so many aspects you need to take care of. So, that your customers can have a quality user experience. You must ensure that every feature on your eCommerce store is well-checked and tested across all the platforms and devices.
Your online store will be able to match the expectations of your targeted audience only when every element from sleek designs to check-out modules are made up perfectly. Not doing all these will harm your impression towards customers as they will find uncertain navigation with broken links, unfinished product page content, or checkouts that are not user-friendly. To provide you with top-to-bottom guidance, we have prepared an eCommerce Website Design Checklist.
Consider this checklist as a path to success for your eCommerce business before making a sale through it. It allows you to create the ideal interface and an attractive store without any hurdles.
Let's have a look at a detailed checklist that can be bookmarked on your browser for future reference.
Remember, First Impression is the Last Impression!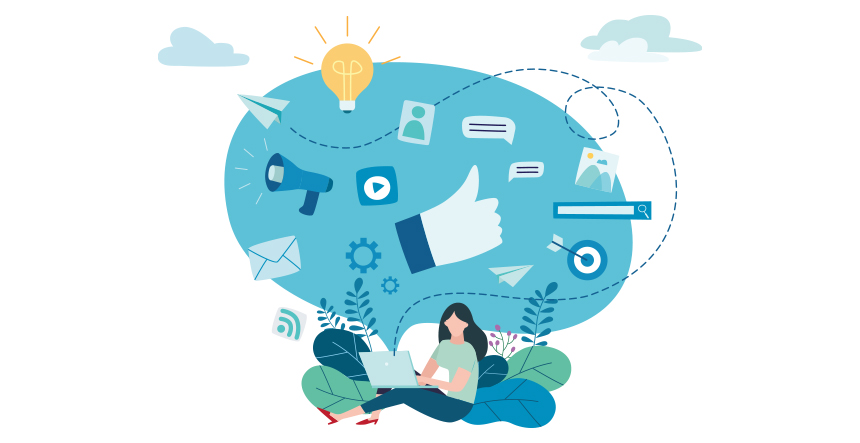 An eCommerce website should be built up and have such engagement features that don't give anyone a chance to leave it. Customers can be guided by some additions and tweaks in your first few pages, only if your homepage interference and navigations are appealing to eCommerce shoppers.
Below is the list that should be included:
First of all, it should be sure that the site works on every browser and device.
A pretty designed logo is a bonus!
Don't forget to add promotional graphics and links on the homepage.
Linking up to the most famous products.
Calls to action are used to direct visitors to critical sales pages.
A search field should be visible clearly at the top of the site.
Options such as promotions, free shipping, or specials should be displayed.
A section that contains the most recent company/industry news.
Direct links are displayed for recent purchases and popular products.
The search area for popular brands.
Language option to consider if necessary.
Finding a store.
Handle With Care! – Overall E-commerce Website Management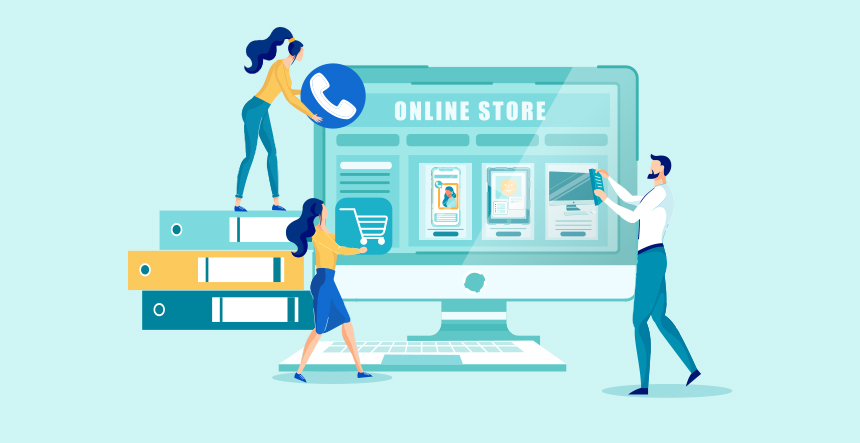 The most visited page of your website is the homepage. However, you shouldn't miss designing the entire website and adding more relevant content and Call-To-Actions on every webpage. They find ways to contact customer support or get information about shipping policy. So, you must try to fill your actual pages with purposeful content, before linking THEM to the type of pages from your main and footer menus.
If you want a guide to be added in specific content,
here's a list of web pages to consider for adding to your online shop along with details:
Home Page
The basic and the root of a website is its homepage, which we also discussed earlier. It shows the visitors what your website is about.
About Us Page
This page displays what your brand is and its value, the people behind the company and the purpose, vision and mission that has brought the company here. Your unique value comes on the about page that is a great place to expand your products by giving a detailed explanation about it and how you are handling your business with many milestones.
Contact Us Page
A detailed customer support page is a necessity but for instance, it is essential to provide a contact page with simple contact information. It can be proved to be profitable, if you put a phone number, email address or contact form to reach you.
FAQ Page (Frequently Asked Questions)
Customers usually have lots of questions or want to get a quick review about the product before purchasing it. Nevertheless, this option is only possible if your online store allows options such as subscription boxes, customized items or alternative shipping options. Prepare a questionnaire that you think is casual and good numbers of customers are going to ask and answer them with transparency.
Terms of Service
While devising your Terms of Services page, it is necessary to consult a lawyer, as this page consists of all the legal aspects of the store and which services are included when someone shops from your store or what they can expect from your store.
Privacy Policy Page
A privacy policy should be legitimate through any lawyer to avoid any legal actions taken against you and you can be transparent for any data used in your store. Customers are becoming more concerned as they are detailing all of their personal information from name to payment details. Every bit of detail must be confident enough.
Shipping Details Page
It is necessary to have a shipping page on your website that provides information about the product to the respected customers when they can expect products to arrive. A customer purchases a product for a wedding, birthday or weekend, so it is like the customer that they will seek shipping details. This page should consist of shipping methods to regions where it ships.
Refund Policy
A detailed page about return and refund policy is mandatory as it shows processes for returns, exchanges and returns. At what time should an item be returned or printed out a shipping label from the site or returned about the payment? The address where the returns should be submitted or who will come to collect the product should be mentioned.
Ecommerce Product Pages
Constant moderation and management are necessary for every online store. A quick survey of the whole website is required to see if it's running properly and each page looks worthy.
Following is a list of items to consider while managing the site:
Designs should be minimized for easy surfing.
Filling up empty product pages and removal of broken links.
Security certificates and reminders should be included for safer transactions.
Categories and filtering options.
Testing speed of the site at regular intervals
Signing up for email on every page.
Add links to career, legal information, Privacy Policy, Contact, FAQ pages, return/exchange pages.
Add social share and checkout button
Add a login box.
Add tags for categories, products and support pages.
Icon showing a shopping cart should be on the top that shows saved items.
To make it easy for customers to find their products or pages, apply breadcrumbs.
Content Pages Other Than Products
Content in a website helps you stand out from competitors and shows website surfers that you are just more than just an online store. If you are wishing to enlarge your brand, listed are some items that should be shared on a completely separate page.
Events of the company.
An outer resource page.
Tutorials
Webcast our podcast page
To make a good connection with customers, insiders about the company
Blogs or articles about your industry or products
Comments on the blog you have published on the website
Lists relating to your products
Articles about the event of your firm
A separate section that allows people to submit their contents
Video references page should be necessary
Things to Consider From "Add to Cart to Checkout"
This should be the most impressive and attractive page of your online store. So, if you want to enhance your eCommerce brand experience among customers and wish that customers should make conversion-oriented decisions quickly, make your shopping cart and customer checkout area worthy and hassle-free.
Let's have a quick tip for checkout and shopping cart segments:
Focus on Customer Followup
It's important to ask for feedback from customers after their purchases. You can even offer them additional deals with automated emails through an eCommerce platform or email marketing app. Check out these mostly used follow-up email examples for the eCommerce store.
Things to be considered during making a marketing mail:
Asking for a review
A photo of the product

A receipt with the price

Asking for feedback
A regular follow-up asking about the product usage
Sending gift cards through the mail
A thanking mail for their purchase
Option for cancellation of the order
Links for sharing on social media and tracking the shipping
Including links for support related to products suggestions and support
Sending a promotion for abandoned products
Order number and return link instructions
Including a survey link
A link that shows return instructions
Asking them to join a loyalty program
Attracting customers to make a purchase again by giving discount codes
Generating a receipt along with the price
Supportive Stuff on Your E-commerce Website
Supportive staff needs to be covered in every online platform, as it can provide the most relevant information about what the customers are in search of.
The list to be included in your eCommerce site that includes support pages, links and information is as follows:
Offering 24/7 customer support
A return policy is a must
Add social media profile icons as well as social sharing icons where necessary
Ask for complete shipping details
Add a FAQ section
Provide a Live Chat Area
A help center is mandatory
Listings of email, phone number, and contact forms
Over to You!
After going through our eCommerce website design checklist, we guess you are ready with all the important aspects in mind to create your online store. Don't miss the essentials like page hierarchy, customer support and exciting deals for customers, a well-arranged product portfolio, etc… Keep a regular check on the overall design and infrastructure of the website. Changes might take depending on your privacy policy or revising of product pages.
If you want to create a distinctly memorable customer experience in your eCommerce store, feel free to reach one of our eCommerce website development experts.
Next, we'll discuss the cost of eCommerce Website Development.
Till then Stay Tuned!