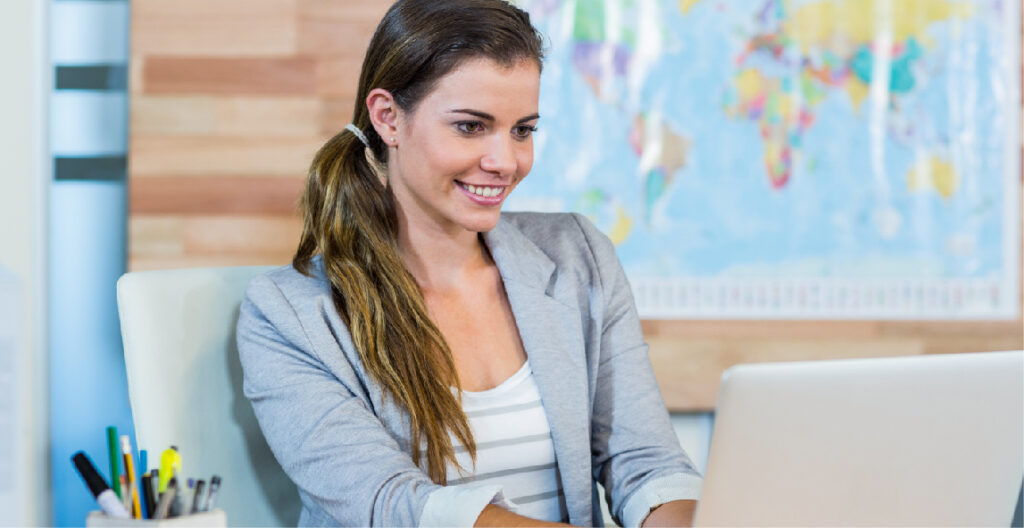 Are you planning to invest in an online travel platform? Travel websites are one of the first places people turn to when looking for information on destinations. Not only can these platforms offer useful destination details, but they're also visually engaging and user-friendly experiences.
Travel websites have become an invaluable asset to travellers, providing all they need for trip planning and booking. Flights and accommodations, activities and itineraries, and tours all are available in an easily navigable website format. Some travel sites go even further by featuring innovative designs with user-friendly interfaces to simplify planning your next adventure.
If you're on the lookout for the best travel website designs, look no further. Here, we present 14 trendy examples that will spark your wanderlust and make planning your next journey an absolute pleasure. Ranging from sleek minimalist designs to vibrant, immersive layouts, these travel websites raise the bar in both aesthetics and functionality.
So dive right in! Discover the world of travel website design as you search out your dream destinations.
Why do you need to make a Travel Website?
Designing a travel website is crucial to expanding your travel business in today's digital sphere, so here are a few pointers on why creating one may benefit your business today!
Reach a wider audience
Develop a travel website to expand beyond local market boundaries. Visitors from around the globe will now have easy access to book your services. It increases potential customer numbers considerably!
Showcase Your Services
A travel website provides an ideal venue to present the unique aspects of your services that set them apart from those offered by competitors. Here, you can provide detailed information regarding travel packages, accommodations, activities and any other offerings provided to help potential customers gain a full picture of what it all encompasses and ultimately choose you over your competitors.
Build credibility and establish trust
Professional websites are essential in today's digital environment for building credibility and trust among potential customers. A user-friendly and well-designed site gives potential clients an impression that you are a trustworthy travel business, enabling customers to learn about you while reading reviews from past clients, learn more about your offerings, read testimonials from prior customers and contact you quickly should any follow-up be required.
Improve customer convenience
An easy travel website makes booking travel services quick and simple for customers of any time and place – from anywhere! Customers can access information on packages, check availability, and make reservations without making phone calls or visiting in person, making this convenience attractive to busy individuals who prefer planning their journey online.
Strengthen customer engagement
Your travel business's website should offer customers an engaging platform through which they can engage with it and your services. Features like blogs, social media integration and customer reviews will encourage customer interaction while building up loyal customer relations and giving valuable insights into customers' preferences and needs.
Increase online exposure
Your travel website can greatly increase online exposure. By optimizing it for search engines, your chances of appearing in relevant search results when customers search for travel services can increase drastically – leading to more website visits and bookings for your business.
Stay ahead of the competition
Today's highly competitive travel industry requires having an online presence; many of your competitors may already have sites up, reaching potential customers and garnering business. By creating your own travel site, you can remain ahead of competitors while not losing out on important opportunities.
Top 14 Travel Website Designs to Checkout
Below, we bring the top travel website designs that can help you move ahead in the right decisions.
Telluride, Colorado
Telluride's travel website offers an elegant and modern design, perfectly reflecting its mountain town's beauty and adventure. The homepage displays striking photos of Telluride's rugged terrain to encourage further exploration and navigation this website is easily managed, providing clear sections for accommodations, activities and dining options – not forgetting striking typography that adds visual impact and bold color accents for even further appeal!
Visit Brazil
Visit Brasil's travel website showcases Brazil's vibrant culture and natural wonders with stunning images and videos to immerse visitors immediately into its rich heritage. Furthermore, Visit Brasil offers comprehensive guides of different regions within Brazil by region with popular tourist spots highlighted as well as useful travel advice – its design being user-friendly for finding information quickly.
On the Grid
On the Grid's travel website stands out due to its unique concept and visually engaging design. Users are taken on virtual tours of cities around the globe with shops, restaurants and cafes carefully curated. The minimalist yet clean aesthetic features high-quality photography with an interactive map for exploring neighbourhoods or discovering hidden gems.
Cookiesound
Cookiesound's travel website is an impressive display of storytelling through design. It follows a couple's journey across Europe through stunning photographs and personal narratives. It features clean navigation for an enjoyable user experience, while its use of parallax scrolling adds visual depth for visitors to appreciate.
Toucan Cafe & Tours'
This travel website combines both cafe and tour booking platform features for an intuitive design experience. Featuring vibrant tropical colors and playful illustrations, Toucan Cafe & Tours allows users to easily reserve tours through its homepage showcase of menu and options as well as clear calls-to-action and intuitive navigation features.
Travel Oregon
Travel Oregon's travel website offers an eye-catching representation of its diverse landscapes and outdoor adventures, featuring captivating videos and images to emphasize Oregon's beauty. Additionally, this comprehensive resource contains comprehensive information regarding various regions across Oregon, such as attractions, events and accommodations available there; modern navigation offers easy use. Finally, interactive elements enhance user experiences for optimal browsing.
Visit Australia
Visit Australia's travel website is an eye-catching visual journey through Australia's iconic landmarks and natural treasures, from breathtaking images and videos showcasing Australia's landscape diversity to easy navigation with clear sections for different regions and attractions, bold typography and vibrant hues, all adding up to enhance its visual aesthetics.
Live Africa
Live Africa is an African travel website offering unforgettable and immersive experiences. Their design is stunning, modern, and visually attractive, featuring beautiful imagery of its landscapes and wildlife, bold typography, vibrant colors and an intuitive navigation menu that makes finding relevant information simple for users. Their design serves as an inspiring model for travel websites wishing to highlight a specific destination's natural wonders or cultural diversity.
Context Travel
Context Travel, an in-depth cultural tour provider located worldwide, features sleek and sophisticated website designs with minimalist approaches that place emphasis on content. Their images create an exclusive feeling while concise descriptions create luxury; there is even an integrated booking system so customers can quickly search and book tours easily! Their design serves as an exemplary demonstration of how simplicity combined with elegance can produce memorable user experiences.
Thrillophilia
Thrillophilia is an adventure travel platform offering thrilling experiences across different destinations. Their website design captures this adventurous spirit through vibrant colours, playful animations and eye-catching graphics, which add excitement. Plus, they boast a user-friendly interface, so visitors can search and book their experiences easily! Thrillophilia serves as a fantastic source of design inspiration for travel websites looking to appeal to adrenaline-seekers!
Agoda
Agoda is an award-winning travel booking website offering accommodation options around the globe. Their user-friendly design includes simple navigation and comprehensive search filters that enable customers to easily book the accommodations of their choice; plus, customer reviews provide invaluable insights for future travellers. Agoda stands as an exemplar of how functionality and ease of use can enhance user experiences.
Airbnb
Airbnb is an established platform that facilitates people renting accommodations from local hosts in various destinations around the globe. Their website design is visually attractive and shows off a diverse selection of available lodging. High-quality images, engaging videos, personalized recommendations and user-friendly functionality create trust between user and host while booking accommodations are made simple with their comprehensive search function and user-friendly user interface, allowing easy searching of available properties – providing inspiration to travel websites looking to provide personalized and immersive travel experiences for users.
Rome2Rio
Rome2Rio is an intuitive travel search engine offering information on how to get from one destination to the next. Their website design is minimal yet functional – featuring a simple layout, intuitive navigation and search options, which make planning journeys straightforward for users. Incorporating maps, transportation options and estimated travel times, the website also serves as valuable reference material for travellers – an example of how simplicity and usability can enhance user experiences.
Final Thoughts
In conclusion, having a well-designed travel website is key to engaging potential customers and drawing them in. The examples presented in this article showcase current travel website design trends, such as stunning visuals, user-friendly interfaces and seamless navigation. By including these elements in their website design, travel businesses can ensure they offer their visitors an engaging online experience. Interactive maps, immersive imagery or personalized recommendations you get all with these trendy designs that help you stand out and drive conversions. A well-executed travel website design can evoke wanderlust while building trust – leading to increased bookings and customer satisfaction.
Best Web Page Design Inspirations [52 Examples]
To provide you with a glimpse and inspiration for modern website pages, we've clustered 52 web page design examples from the leading industries to help you stand out in the digital landscape.