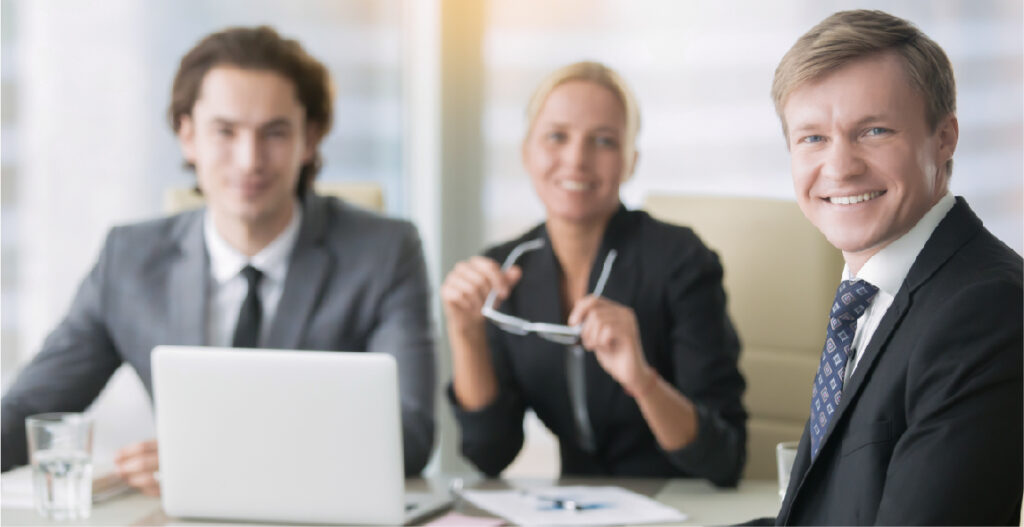 People usually prefer reputable and credible service providers when it comes to insurance. A company's website serves as its public face, so a clumsy, outdated website design won't do your brand justice. Thus, it's essential to build a website that attracts visitors and enhances your credibility. A user-friendly website that provides visitors with the information they want will help attract leads and maintain existing clientele. Consequently, insurance firms need incredible UX-focused site design and a solid online & digital presence.
Read on to know some of the best insurance website designs.
12 Best Insurance Website Designs
1. Sanlam Indie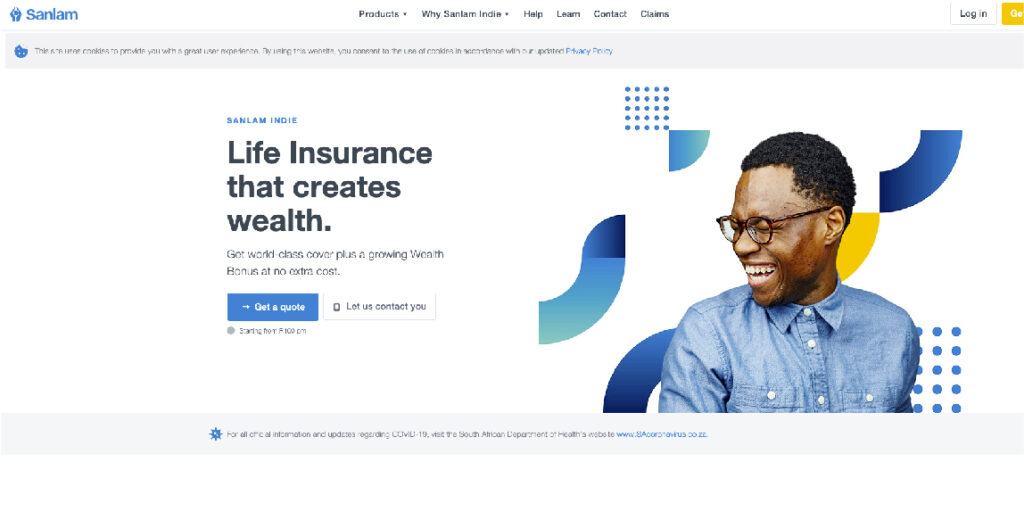 Sanlam Indie, a life insurance company with a design targeted at younger consumers without being exclusive to other clients, is based in New Zealand. On their website, Sanlam Indie opts for a simple white background that serves as an empty canvas. Sanlam makes it simple to locate what you need, whether you're searching for disability coverage, death income protection, critical illness coverage, burial coverage, or life insurance payments. As a customer of Sanlam Indie Insurance, you don't need to look deeply to reach the customer login section. A login link may be found to the right at the top of the webpage.
Steadily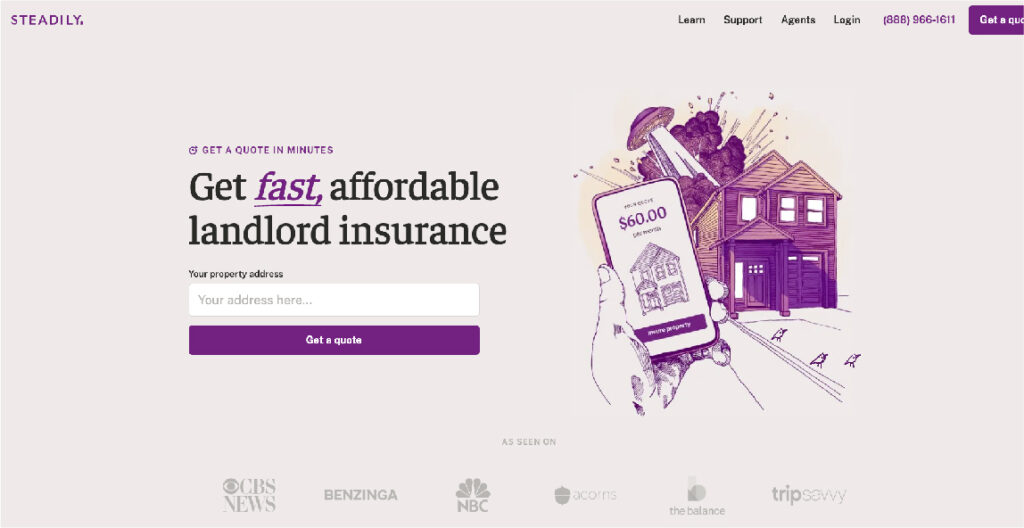 Steadily extends our collection of best insurance website design examples with a service for tenant insurance. They offer insurance for vacation units, constructed houses, single-family homes, multi-family homes, housing units, and apartments. The rich purple color of the Steadily logo is present across the website, whether it be in the color blocks used in social media, the hand-drawn art style, or the CTA buttons. Even the phone number is visible above the fold.
Stone Agency Insurance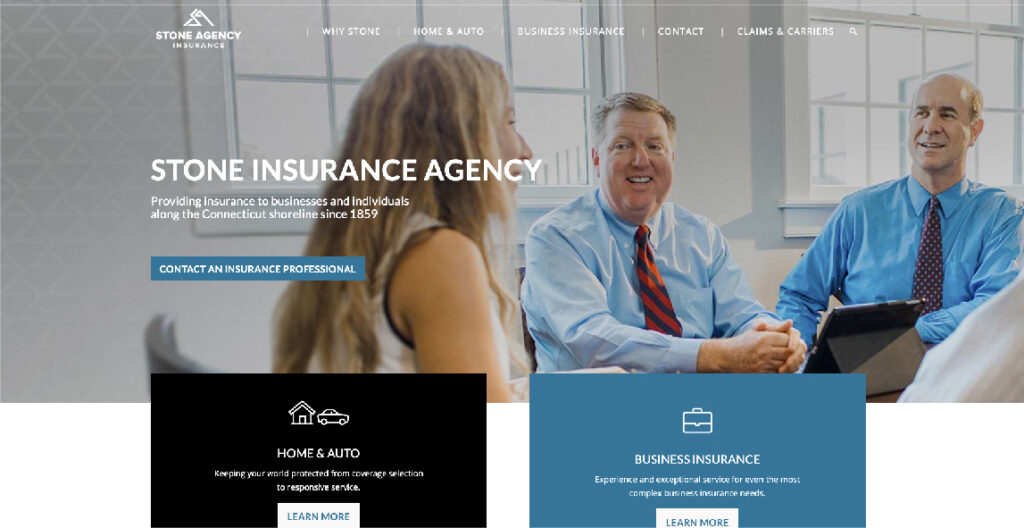 The Stone Agency can offer the best house, vehicle, boat, and business insurance because of its knowledge of the industry and market access. When you visit Stone Agency Insurance's website, it's simple to find the contact details if you feel the need to speak with someone right away. You can see Stone's contact information at the top of the page. It's crucial to remind your clients that, sure, the people running your insurance company are also humans. Stone Agency excels at accomplishing this. It begins as soon as you get on their webpage and sees a picture of a group of individuals assembled for a meeting.
Oscar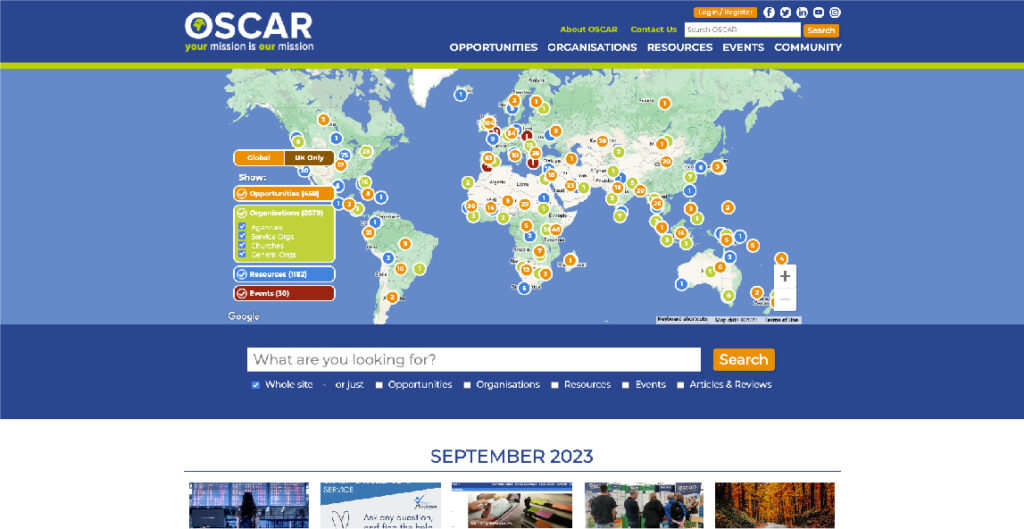 Oscar is a fantastic illustration of one that encourages prompt communication. Their phone number, a doctor search button, and an account activation button are all visible at the top. Additionally, Oscar wishes to provide the visitors with whatever information they want as quickly as feasible. On the site, FAQs are immediately evident along with educational blogs and significant information as you scroll through.
AmSuisse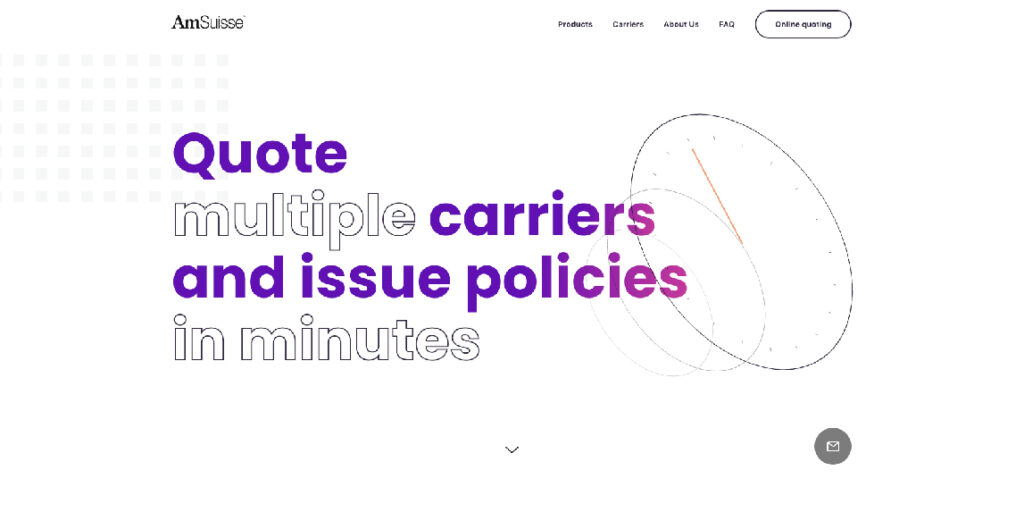 AmSuisse, an insurance broker with offices in Texas, specializes in a variety of insurance products, including flood insurance, environmental insurance, life insurance, and even insurance for unique events. The AmSuisse website has brief animated features that appear when you scroll down a page or navigate between pages, giving the site a thoroughly professional look.
Sean The Insurance Guy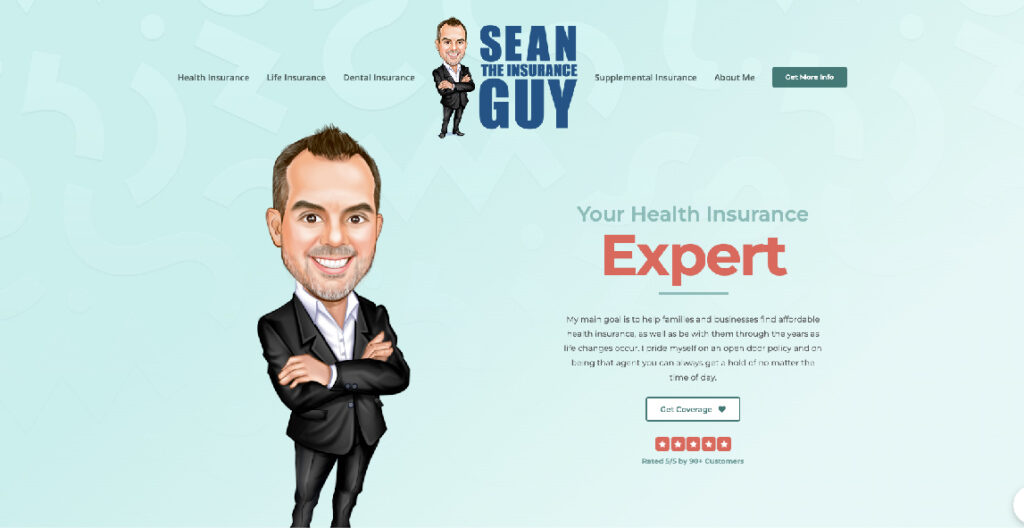 The imaginative design of this insurance website, which combines modest colors, makes it come to life. Additionally, the website's design is captivating and retains visitors' interest. This insurance provider has a wide range of insurance coverage options and does an excellent job of keeping them apart so that things don't become unclear. Customer reviews, a live chat option, and an educational blog are a few aspects of the site that stand out.
Uia Health Insurance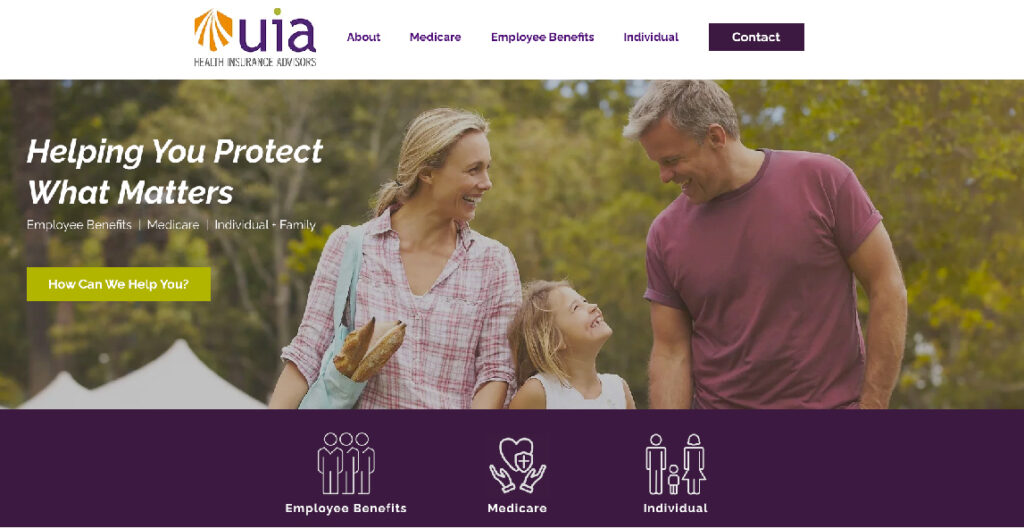 The Uia Health Insurance website has a very pleasant introductory presentation with pictures of their staff. The color scheme is made up of a few vibrant hues and it blends well. A live chat feature and customer reviews are also available on the site, making it simpler for prospective customers to contact the business and obtain answers as quickly as possible. There is a contact form, user reviews, and a Google map at the bottom.
New York Life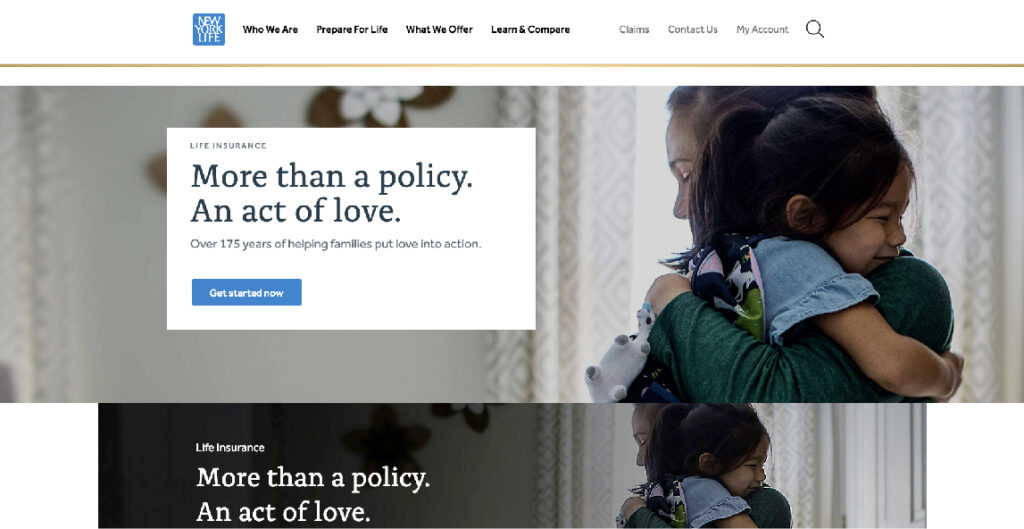 New York Life offers a highly comprehensive website that aims to address any questions a potential customer may have. There are several useful blogs and resources accessible as well. It is simple to navigate between the many articles and resources since the content is properly organized. This is an excellent way to demonstrate to consumers that your business is knowledgeable and capable of assisting in a variety of ways. The frequently asked questions section is located at the bottom of the webpage and is particularly beneficial to prospective customers.
Allianz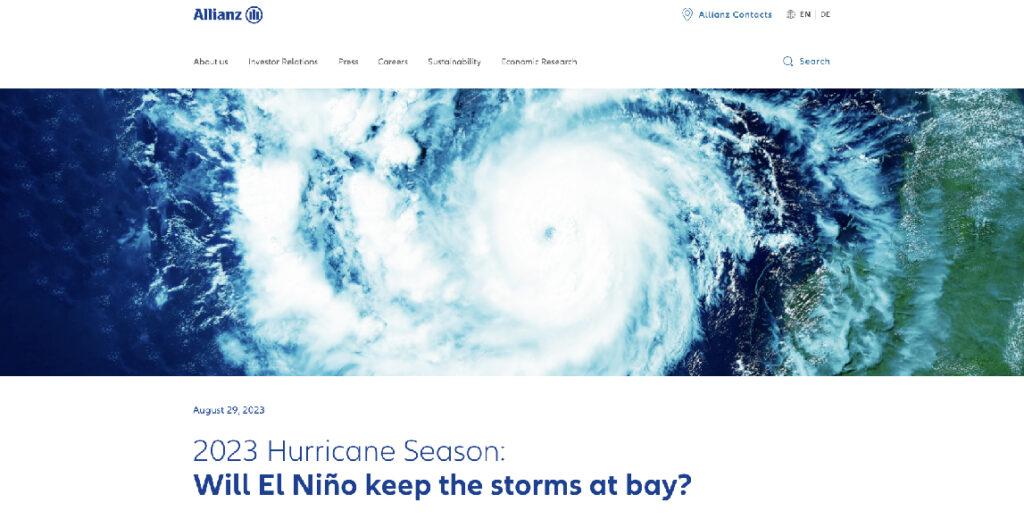 The Allianz Group is the biggest financial services provider in Europe, and one of its main business focuses is insurance. Its main website provides a firm overview and links to its regional contact information and subsites. Additionally, depending on the services provided in a certain nation, the regional websites display different information. The Allianz Group focuses on various services based on the region, starting with individual life insurance and continuing with insurance for real estate and industrial risk assessment services.
Zurich Insurance Group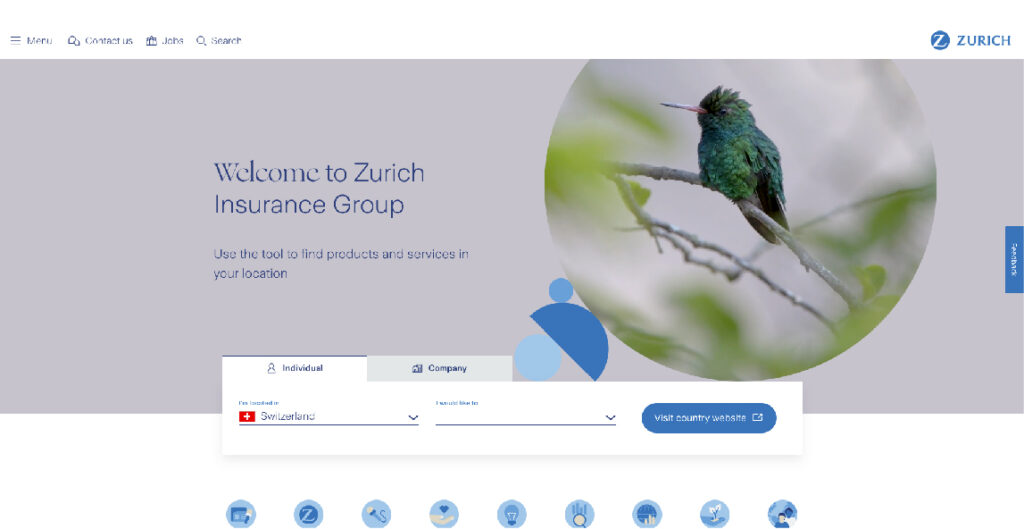 The Zurich Insurance Group offers insurance services all around the world. As a result, the firm needed to build its website so that it is usable in all of the nations and countries it serves. In addition to delivering insurance coverage, Zurich is expanding its preventative services, such as those that boost climate resilience and wellness.
Trusted Choice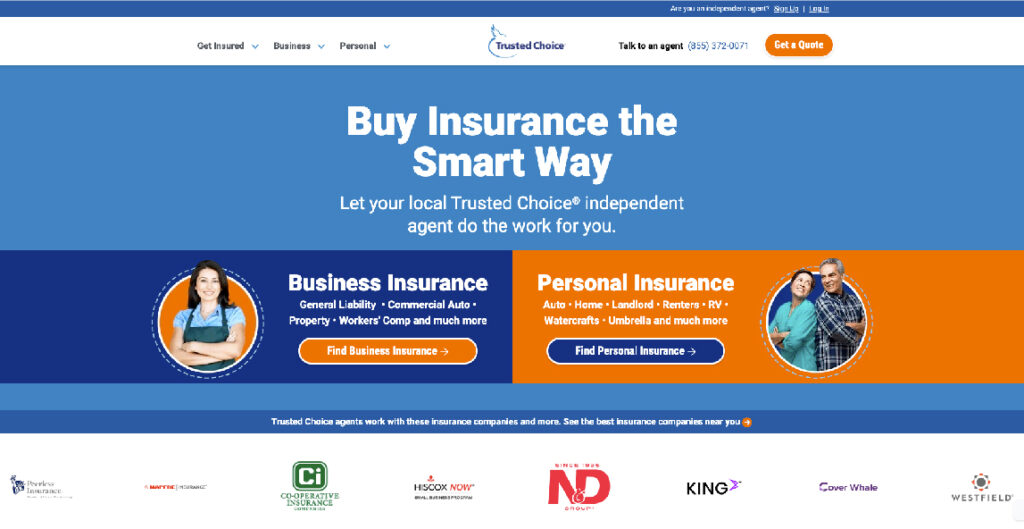 The largest US online insurance directory, Trusted Choice, provides users with a personalized search for various insurance products. The website's structure is mobile-friendly and user-friendly across a range of screen sizes. All action points have vibrant orange highlights, while the design is composed of calming white and blue hues. The website is used by seven million internet buyers each year to discover the ideal insurance coverage and get in touch with a local independent broker.
Progressive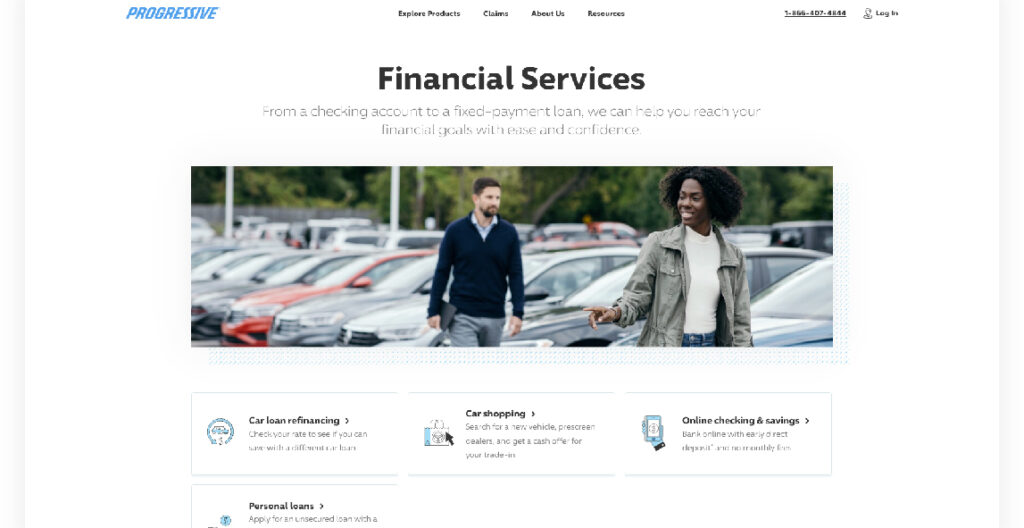 This Progressive Insurance website contains white space, a smaller typeface, and an easy-to-understand layout. presents details that differentiate the provider from its competitors. They make the process of requesting a quotation quick and simple by allowing potential clients to select the item they wish to insure before answering a few questions to request a quote. The convenience of knowing what they would have to pay is improved by this.
Effective Tips for Designing the Best Insurance Website
Focus on building a Mobile-friendly interface
Usually, web traffic comes from mobile devices, usually smartphones. To capture and keep the interest of a larger audience, put your focus on developing a mobile-responsive design. Your pages ought to load quickly ideally, in under five seconds. Mobile-responsive sites also perform better in search results on Google.
Add a link to an online quote option
The ability to get an online quotation is another appealing feature of an insurance website. Potential clients expect to be able to easily get quotes online, and if you don't offer this service, they could choose another business. Your website should have a tool that enables customers to effortlessly submit their information to get a price. You can maintain your competitiveness by doing this.
Put Customization and Color First
The color should be a priority when customizing your website because it can attract visitors and keep them there. The general color scheme of your website should be considered. People's preferences for certain colors may be influenced by their personalities and emotions. However, because this isn't true for everyone, it's preferable to focus on a color scheme that works for your brand and business.
Place relevant CTAs
There should be sufficient calls to action on the insurance website, but they must be strategically positioned. The website might be harmed by the disorganized abundance of CTAs. Therefore, gently urge your users to go on to the next activity.
Website Navigation
Potential consumers do not want to have to browse through several pages to discover what they want. Information on insurance policies must be easily available from the main page, and it must be written in simple language with minimal legal terms. Every policy's savings should likewise be easily accessible with a single mouse click.
Conclusion
Having an engaging and one of the best insurance website designs is more significant than ever because today's insurance customers prefer to do business online. You'll lose revenue if your website isn't designed to quickly provide visitors with the information they need, address their inquiries, and solve problems. However, if your website is reliable, safe, compelling, simple to use, customer-focused, and search engine optimized, you may stand out in a highly competitive marketplace. It's time to stand out from other businesses by offering your customers the most effective online experience. KrishaWeb is the one-stop solution that can be your technology partner and help you meet such technical needs. Feel free to get in touch with our design and tech experts.