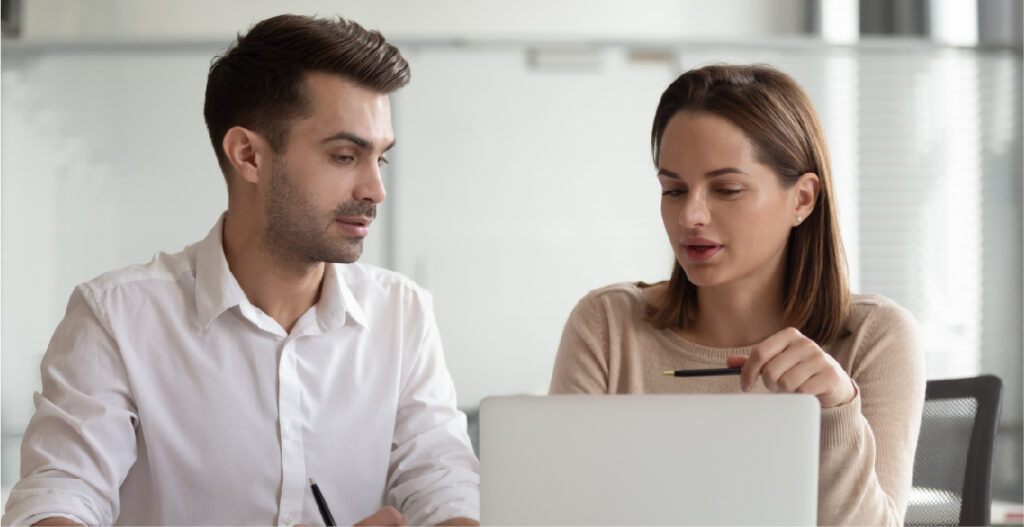 Are you uncertain about the right design for your finance website? Building an engaging finance website design that converts users can be a daunting task. However, by avoiding common pitfalls and including key design elements, you can produce something truly outstanding that delivers exceptional user experiences in the form of the best finance website design.
There are so many examples of successful finance website designs out there. Therefore, financial service providers must understand why each one works so effectively to apply its principles to their website design strategy.
Crafting the ideal finance website design takes careful planning that addresses all of your target audience's pain points while offering comprehensive solutions. By engagingly crafting content with an active tone and including key design elements, it's possible to craft websites that not only attract visitors but convert them to loyal customers.
In this post, we'll take a closer look at 14 best finance website design examples to offer inspiration for creating one yourself.
14 Best Examples for Creating the Best Finance Website Design
1. AXA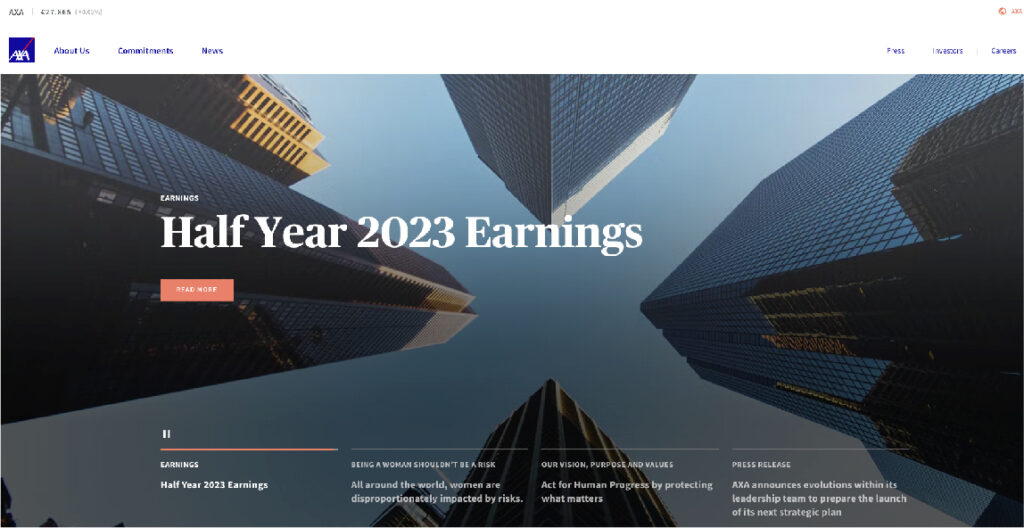 AXA's finance website design is sleek and modern with user-friendliness in mind. Their homepage boasts an easy and user-friendly navigation menu for visitors to easily locate what they are searching for, while their professional colour scheme and well-organized layout make navigating different sections of their site simple and user-friendly. Incorporating interactive elements like calculators and tools further helps visitors better understand the options available to them.
2. SoFi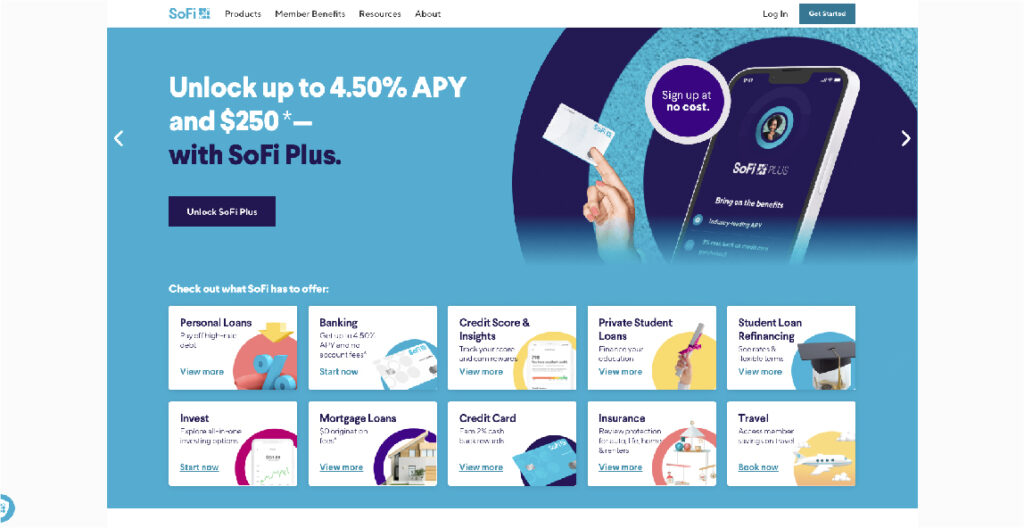 SoFi's finance website design is both modern and visually engaging, making its use of vibrant colours and high-resolution images engaging for users. Furthermore, their responsive web design ensures it looks good across both desktops and mobile phones – effectively showcasing all their financial products and services for users to explore further and learn about more easily.
3. Betterment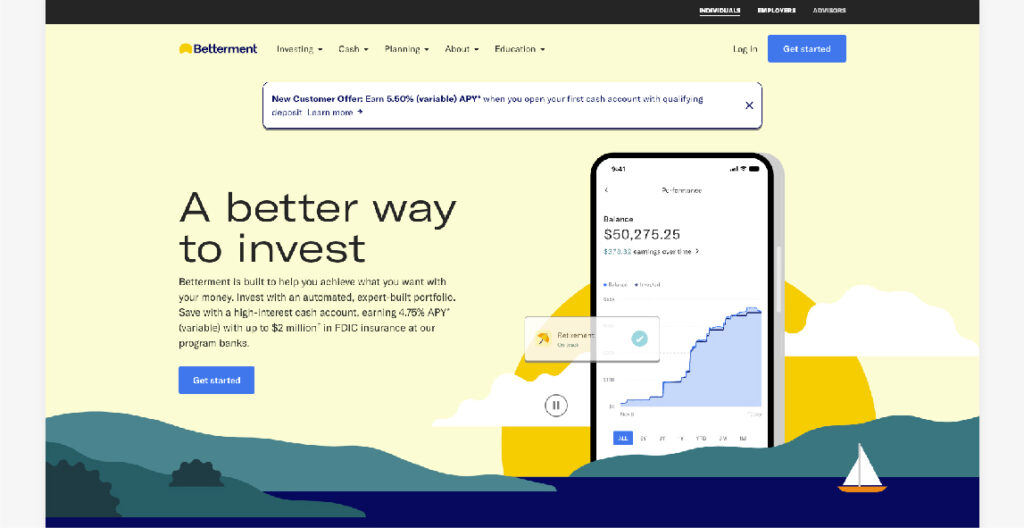 Betterment is known for its simplistic yet user-friendly website design that's both minimalistic and straightforward navigation. White space and clean typography give an air of simplicity and professionalism; key information, including investment options and pricing, can easily be seen without hassles; additionally, they include helpful resources like blog articles and educational material to further enrich user experiences.
4. Credit Karma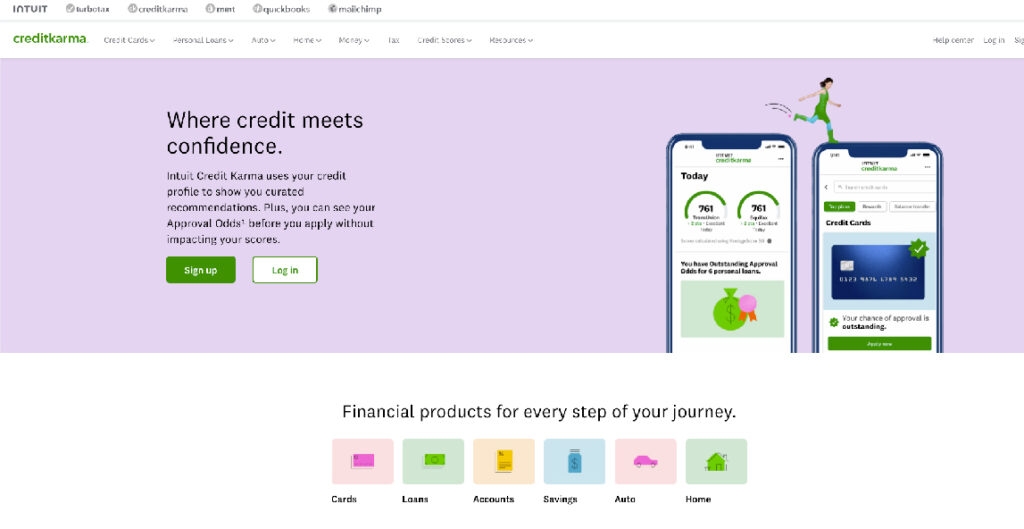 Credit Karma's finance website design is visually striking and informative, employing vibrant colours and graphics to draw users in and capture their interest. Their homepage showcases personalized recommendations tailored to individual user needs, while the user-friendly interface enables easy credit score monitoring as well as financial health monitoring.
5. Bromhead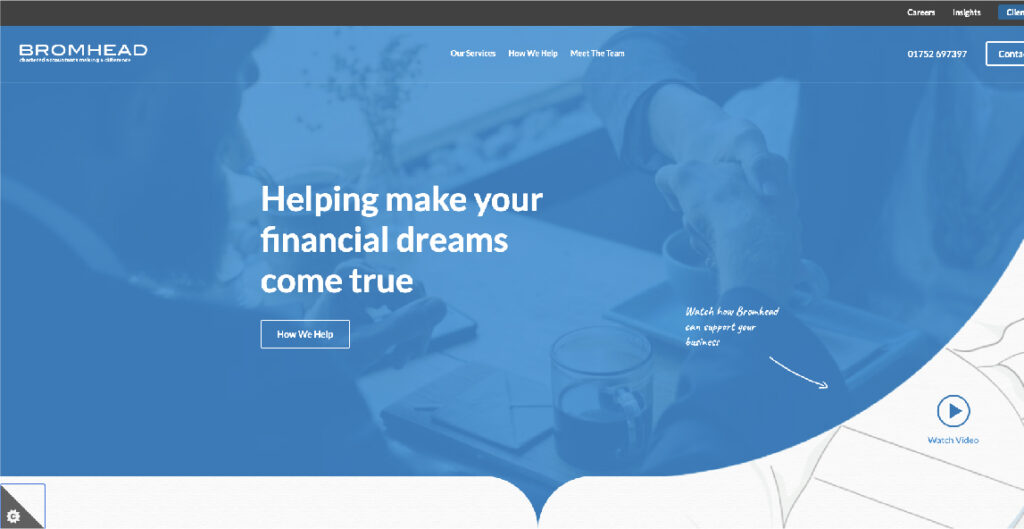 Bromhead's finance website design is sleek and modern, emphasizing simplicity and functionality. Their homepage boasts clear navigational options to assist users in accessing different sections easily; furthermore, they offer interactive tools such as calculators and financial planning resources to enable informed decision-making by their visitors.
6. Wells Fargo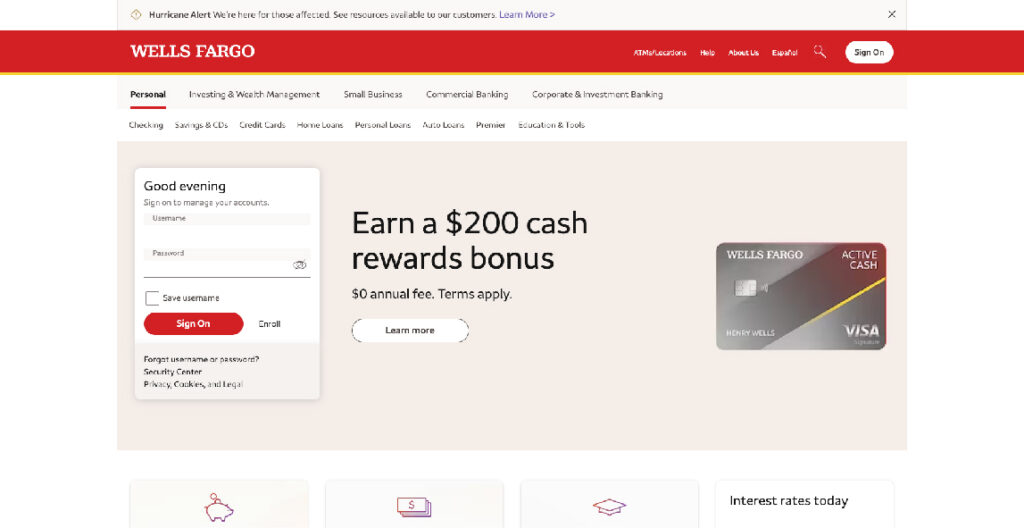 WELLSFARGO'S finance website design is professional yet user-friendly, featuring an attractive and user-friendly layout that makes finding information effortless for users. In addition, Wells Fargo provides online banking services that enable their clients to manage accounts conveniently as well as gain access to financial resources quickly – the design showcases Wells Fargo's commitment to customer service excellence as well as innovation.
7. Zenith Bank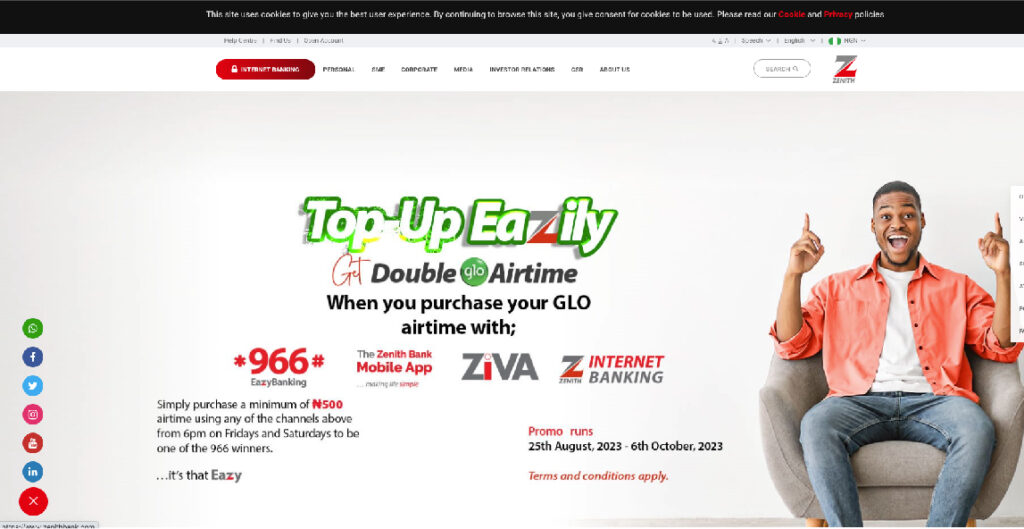 Zenith Bank's website design is simple yet professional, emphasizing simplicity and easy navigation. Their homepage boasts a prominent search bar to help users quickly locate what they need; their colour scheme consists of predominantly blue and white hues to convey trustworthiness; while their layout provides clear sections for different banking products and services – overall effectively communicating professionalism and trustworthiness to visitors.
8. Motley Fool
Motley Fool's website design is both visually captivating and captivating, drawing visitors' eyes with eye-catching graphics and headlines immediately upon visiting its homepage. Additionally, its colour scheme creates an exuberant feel thanks to a mix of bold hues. Furthermore, its layout boasts sections for investment news articles as well as interactive quizzes and calculators designed to keep visitors engrossed with its content, all combined, creating an exciting yet expert presence within finance! This design successfully portrays both excitement and expertise within the finance industry!
9. MarketWatch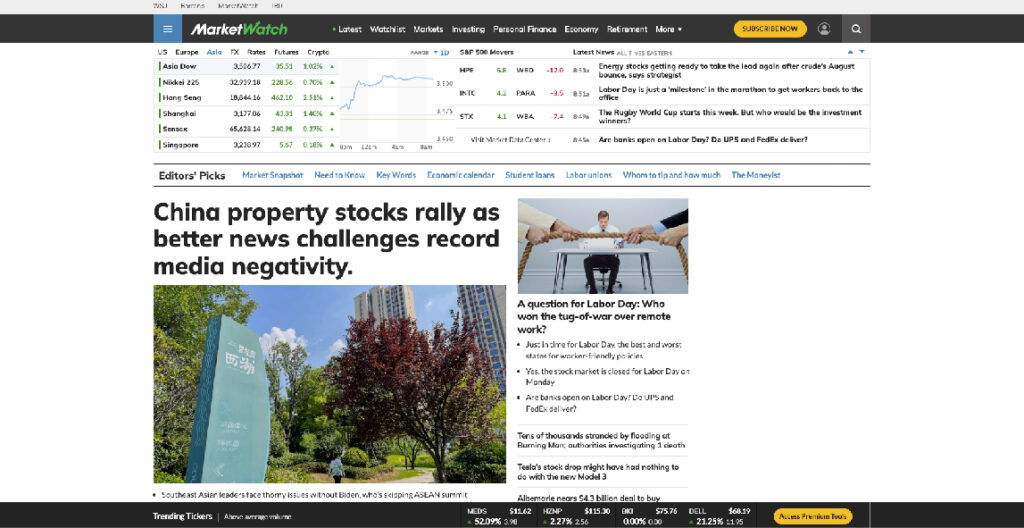 MarketWatch's website design is sleek and modern, focused on providing up-to-date financial information. The homepage boasts an uncluttered design featuring clear sections for market news, stock quotes and personal finance advice – the colour palette is mainly black and white to give an authoritative air – along with interactive charts and graphs that enable users to track market trends or analyze data – effectively communicating its reliability as a source.
10. Financial Times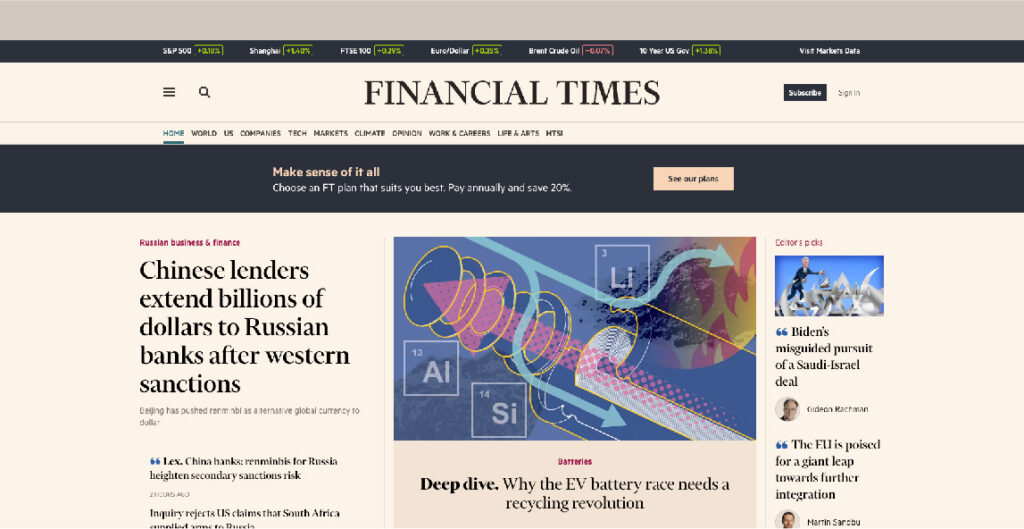 Financial Times website design is both sophisticated and elegant, reflecting its reputation as one of the foremost sources for financial news and analysis. Their homepage showcases a minimalist layout with a focus on typography and high-quality images; colours include predominantly black-and-white hues for an air of elegance and professionalism; readability is prioritized through clear sections dedicated to top stories, markets, and analysis. Overall, this sophisticated yet elegant site design successfully conveys authority and credibility within financial journalism.
11. CNBC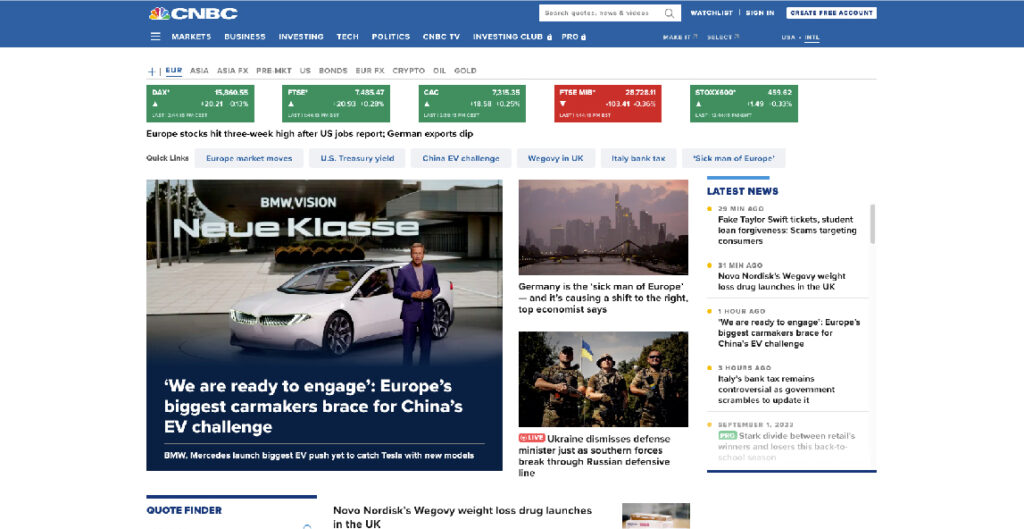 CNBC's website design is dynamic and captivating, reflecting its focus on breaking news and market analysis. Their homepage showcases headlines, videos and interactive charts offering a complete picture of recent financial happenings; their primary colour scheme is red and white to convey urgency and excitement, while their layout features well-organized sections for different market categories and personal finance topics – effectively reflecting CNBC's fast-paced industry focus.
12. Kiplinger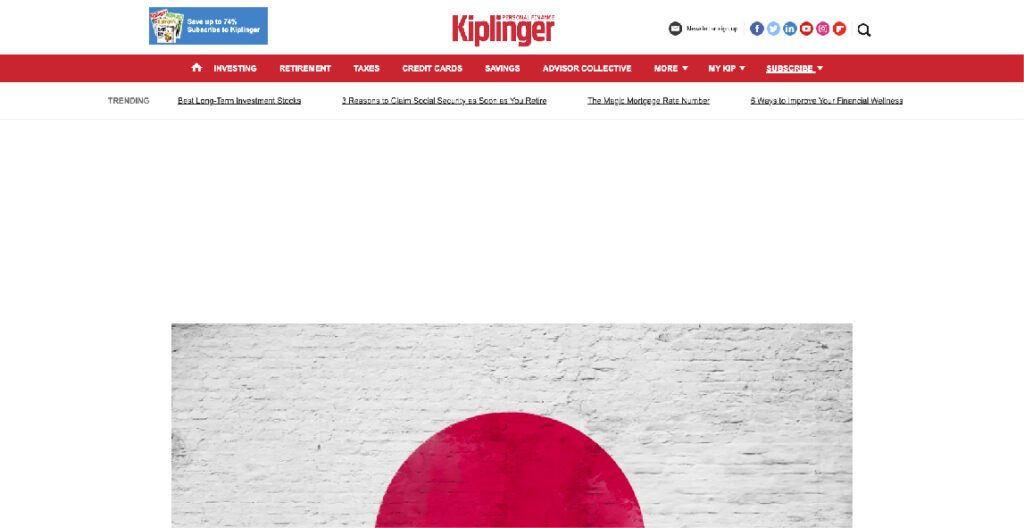 Kiplinger's website design is user-friendly and practical financial advice-focused. Their homepage boasts an easy layout featuring clear sections for retirement planning, taxes and investing advice; their colour scheme includes predominantly blue and white hues to lend trustworthiness and reliability while their articles prioritize readability – effectively communicating expertise as well as practicality within personal finances.
13. Investing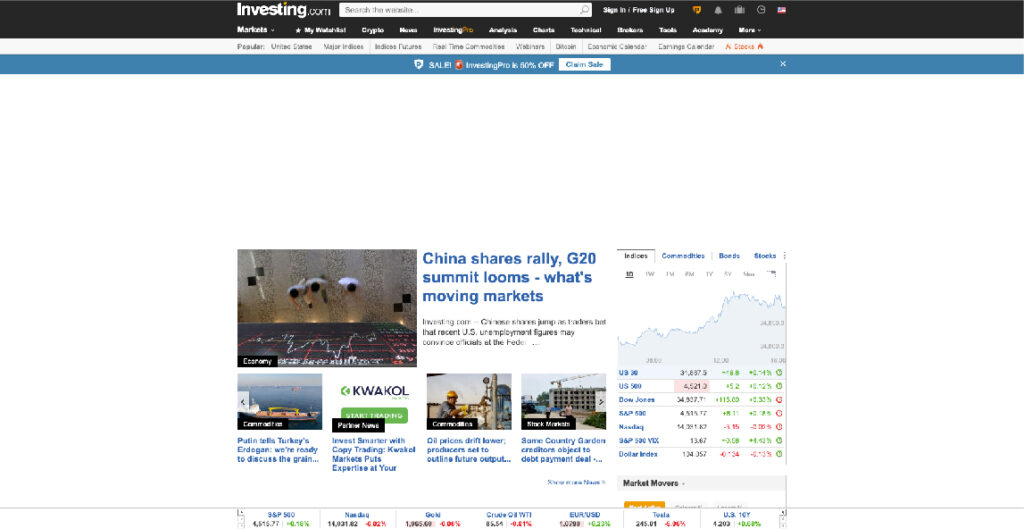 Investing.com website design is comprehensive and data-driven, catering to both beginner and experienced investors alike. The homepage displays real-time market data in interactive charts that are customizable watchlists – the colour scheme features predominantly green and white hues to evoke growth and prosperity; its well-organized layout divides stocks, bonds, commodities and cryptocurrencies for easy use in analysis – successfully projecting professionalism while being data-driven within the finance industry.
14. Forbes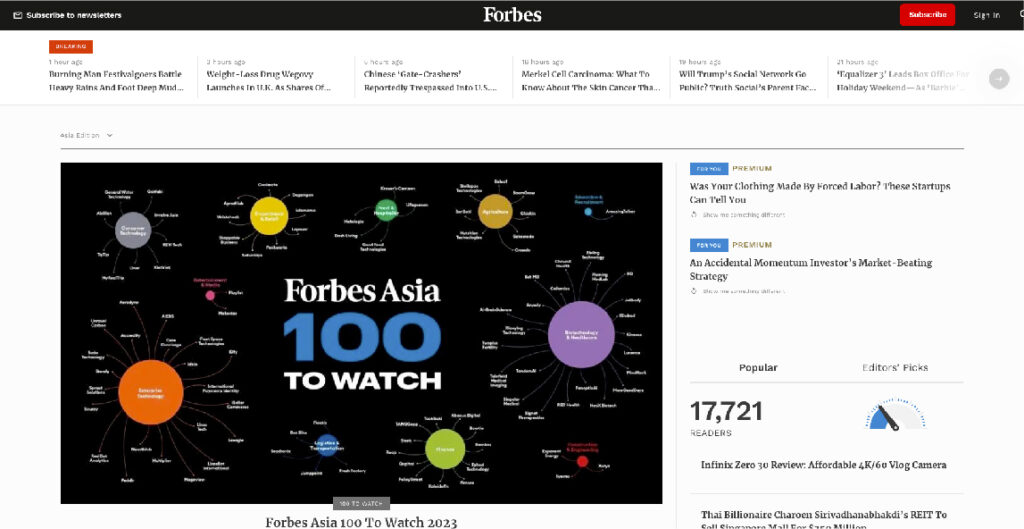 Forbes's website design is modern and sleek, reflecting its position as one of the premier business and finance publications. The homepage includes headlines, articles and videos covering an extensive array of financial topics, while the colour scheme relies heavily on black-and-white hues to project sophistication and authority. Visual storytelling plays an essential role here, too – high-quality images with engaging multimedia content effectively capture Forbes' prestige within this sector of the finance industry.
Designing the Best Finance Website: Top Tips and Elements
1. Clear and User-Friendly Navigation
One of the hallmarks of an effective finance website is an accessible navigation system. Visitors to your site should easily be able to locate whatever they're searching for – be it information on services offered, contact details or resources and tools. A well-organized navigation menu with clearly labelled categories and intuitive subcategories will guide users quickly through your site and enable them to quickly gain access to what they require.
2. Responsive Design
In today's digital era, finance websites must optimize themselves for mobile use. As more users access the internet via smartphones and tablets, ensuring your finance website looks and functions seamlessly across devices is of utmost importance if you hope for visitors staying longer at your site. A responsive design that adapts seamlessly across devices provides users with an exceptional user experience as they explore it across devices, which is key for increasing visitor retention rates on all your pages.
3. Professional and Trustworthy Design
Trust is key when it comes to finance websites; your design should reflect this with clean and modern elements, high-quality images and a unifying colour scheme and typography that inspire confidence in visitors. Cluttered layouts or excessive use of flashy animations could compromise the credibility of your site and may damage the credibility of potential visitors.
4. Clear Call-to-Action Buttons
To encourage visitors to take action – such as signing up for your service or reaching out – it's essential that your website includes prominent call-to-action buttons that stand out. They should be easily recognisable from other content on the page. Use action-oriented language when placing these call-to-action buttons strategically, such as near article endpoints and sidebars.
5. Engaging Content
An effective finance website must offer visitors invaluable and informative content that aids them in making educated financial decisions, such as blog articles, guides, calculators and educational resources. Such material should be clear, easy to read and engaging enough that visitors come back for more. Use visual aids like infographics and charts to make complex concepts simpler to grasp.
6. Safe and Reliable Payment Options
If your finance website provides online transactions or payment options, security should always come first. Make sure your website is SSL certified and use trusted payment gateways while prominently displaying trust seals or security badges to reassure visitors their personal and financial data is secure and safe.
7. Testimonials and Social Proof
As part of your efforts to foster trust and credibility on your finance website, include testimonials from satisfied clients or customers in the form of written reviews, videos or case studies. Also, display any awards or certifications your business has earned to further demonstrate expertise and reliability – this serves as social proof and helps potential customers feel more at ease when choosing your services.
8. Convenient Communication and Assistance Options
Make it easy for visitors to contact you by prominently displaying all contact information – phone number, email address and physical address. Consider providing live chat support or a contact form so customers can contact you directly from your website – providing multiple methods shows your accessibility and responsiveness when answering customer enquiries.
9. Adhere to Regulatory Standards
Finance industries are highly regulated, so any website operating within it must abide by all pertinent regulations and standards, such as disclaimers, privacy policies and terms of service documents. Stay abreast of changes to regulations as they arise so your customer data collection, storage and use are transparent processes.
10. Regular Updates and Maintenance
Maintenance of a finance website should be an ongoing activity. Make sure all content remains relevant, accurate and up-to-date by regularly refreshing, checking for broken links, optimizing page load speed and conducting security audits against threats – in short, keep it looking its best to demonstrate professionalism and trustworthiness! A well-maintained site shows both professionalism and reliability!
Final Thoughts
These 14 best finance website design examples emphasize the value of creating the optimal website. A well-crafted financial site not only attracts visitors but also engages and builds trust through user-friendliness and easy navigation. Adding responsive design elements such as interactive elements or optimizing for SEO is crucial in increasing traffic and visibility and thus driving conversions and success within an increasingly competitive financial industry.
KrishaWeb can be your ultimate tech partner in this entrepreneurial journey with enterprise web design and development solutions. Feel free to get in touch and discuss your finance website project with us.
Good luck!