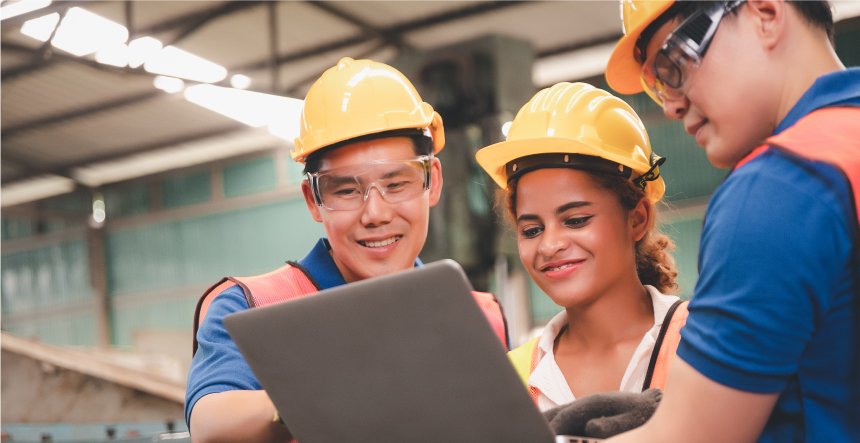 Best contractor websites are those that engage the clients, provide them with relevant information, charm them to hit a Call-to-Action and accelerate sales. Gone are the times when construction sites were just about static pages and some grey pictures. In the era of the internet, clients like to check the website before paying a visit to the actual, brick-and-mortar office. Therefore, modern-day websites are made with a clear agenda of attracting business and serving clients with the best. The aim is to serve the target audience with appropriate information, competitive service, real-life examples and affordable rates. Starting from mobile-friendly design, easy-to-browse navigation bar, appealing header photos, social media integration, professional images, must-have pages and more, every little detail plays a big role in enticing customers and business.
Today let us walk you through some of the best contractor websites that may inspire you to incorporate new-age features in your website. After analyzing the best in business websites, we are presenting the most interesting ones to you.
17 Examples of Best Contractor Websites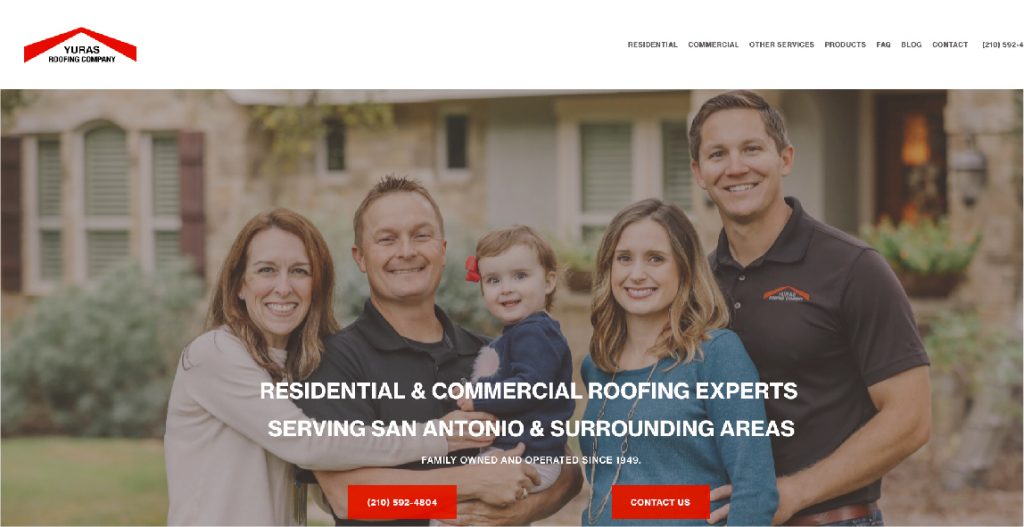 A reputable name in roofing work, the website has a clear-cut header photo and text that states its industry expertise. Immediate CTA in the header image drives customer enquiries. Flooded with reviews, the home page itself speaks about customer experiences. Smartly placed service icons and quality certificates make the website a good example of an informative site.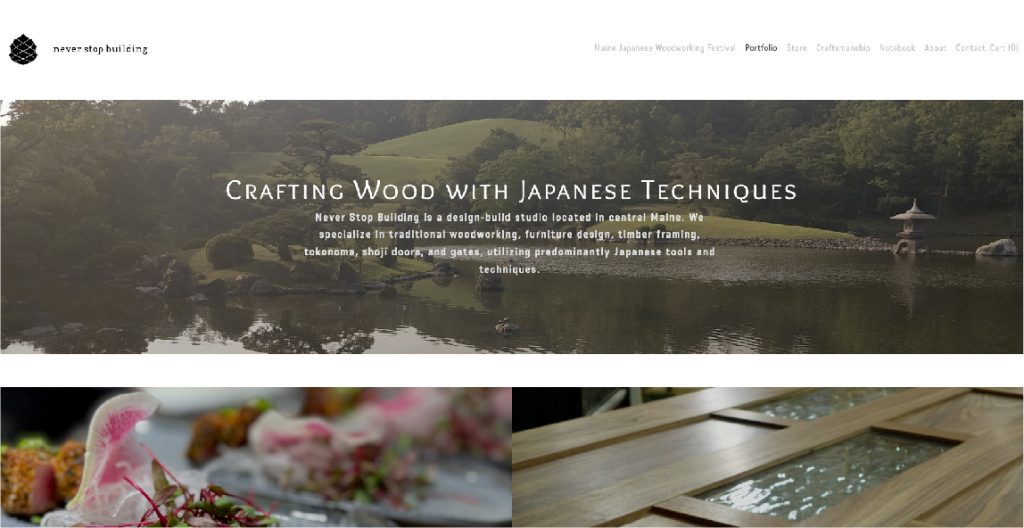 Minimum content and maximum images with relevant labels make this site a visual treat. Easy to navigate with precise menu buttons and highlighted portfolio button entices the visitor to check their work. Simple, classic, and functional, the site shows details through photos. This site design is the best fit, when you have an exclusive product range.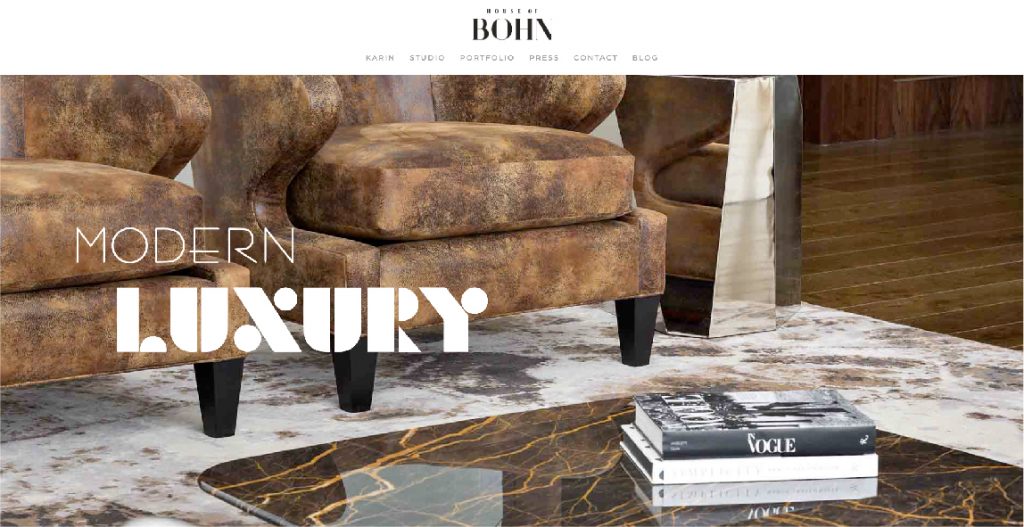 Artistic, attractive, and precise, the site is on point in terms of aesthetics and appeal. The design and visuals make the visitor stop and check it out. Creatively placed social media icons and a cool navigational menu, the site is a great example of house design services.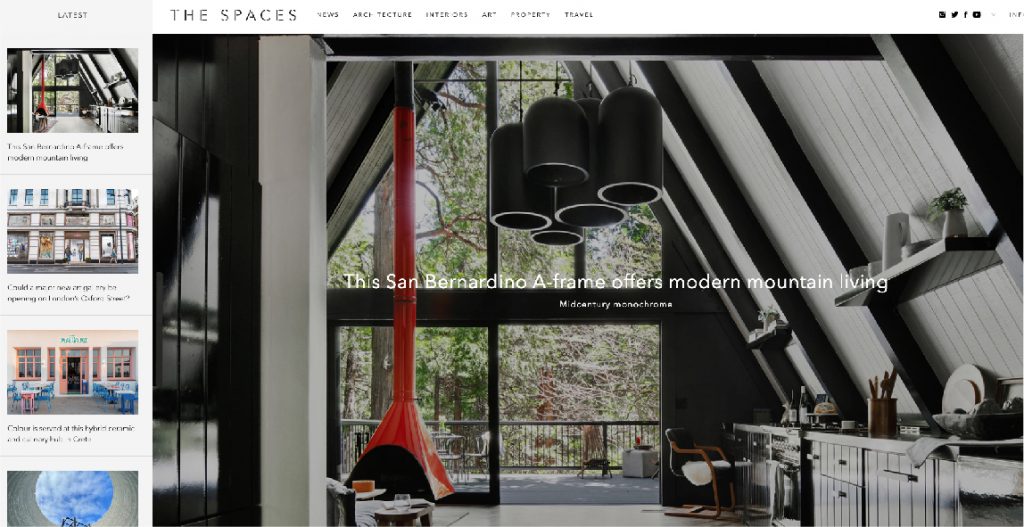 A site uses geometrical patterns to lay down its projects, designs, and architectural and interior services. Attractive at first sight, it blends high-resolution images with white spaces to create a visual impact. A newsletter sign-up segment placed between images encourages CTA. Best way to boost user engagement!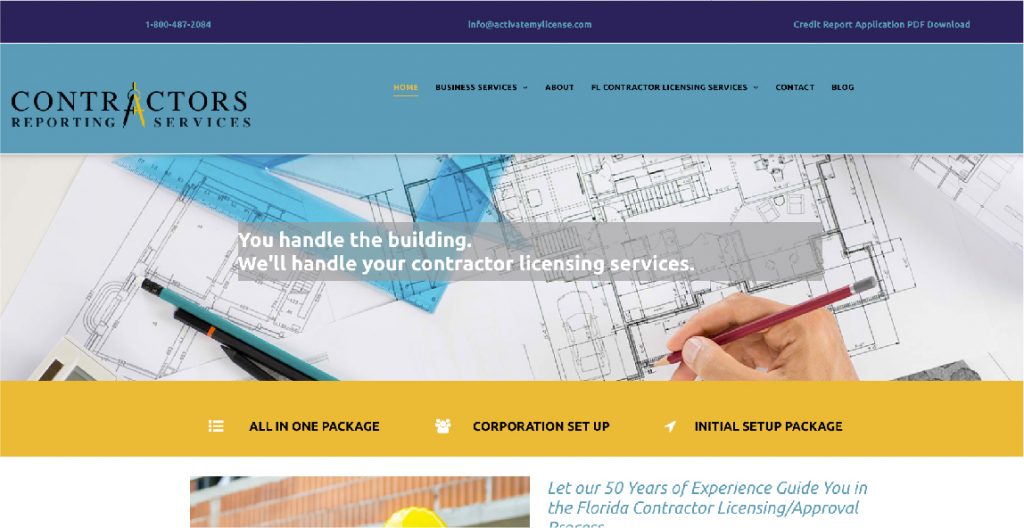 With an edgy logo, captivating header image & text, the contracting license services company has come up with an informative website. A fair amount of content and reviews on the home page makes it engrossing. A smooth top navigation menu with contact details triggers CTA. Ideal for B2C businesses!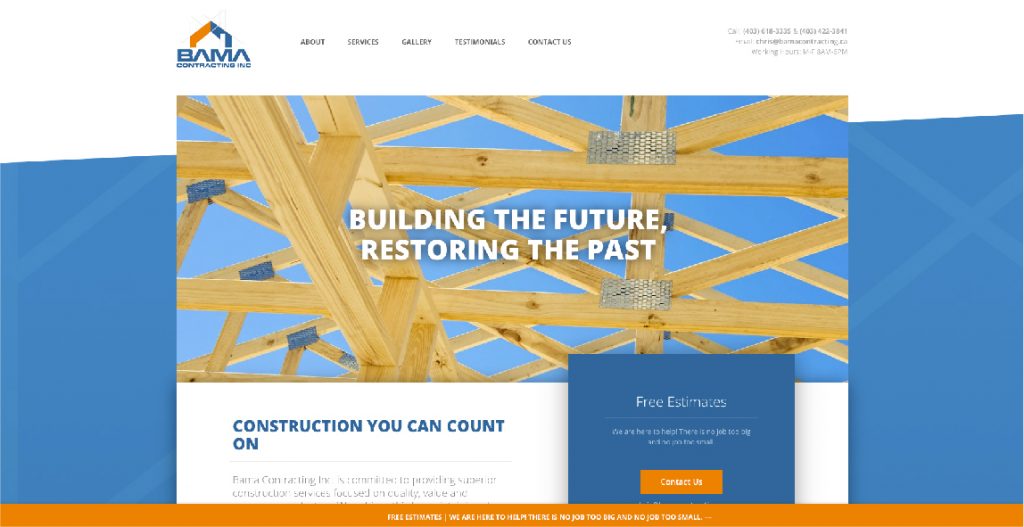 Simple design with inviting header images & content, the site pushes customer engagement through an immediate CTA button. A lot of white spaces are filled sparsely by images of their services, this one is a clutter-free site. Highlighted customer review draws immediate attention. Overall, minimal and standard construction website!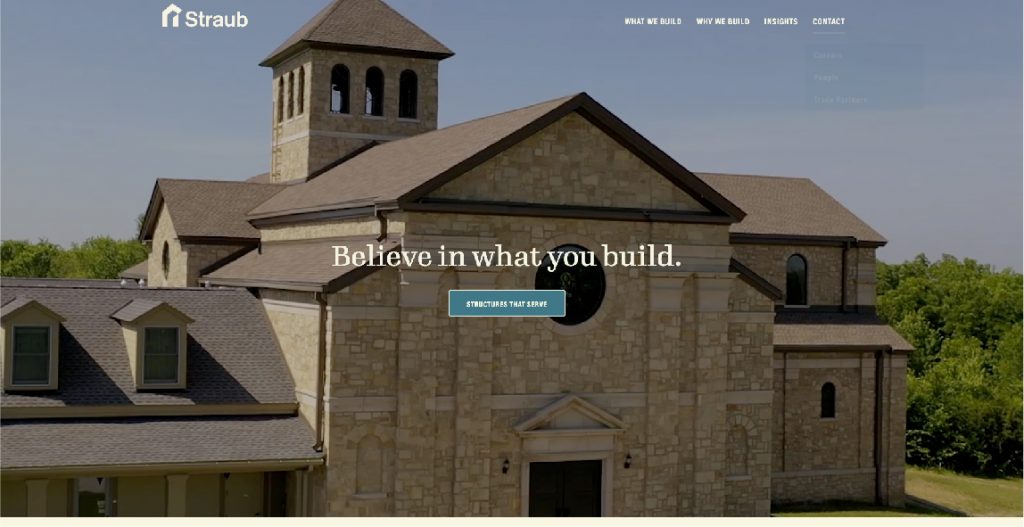 A construction company focused on building community buildings, this one is a classic example of stunning visuals. Starting the home page with slow motion video fascinates the visitor in the first shot. An immediate CTA that redirects to a warm page that speaks their centuries of experience. It builds trust from the word go!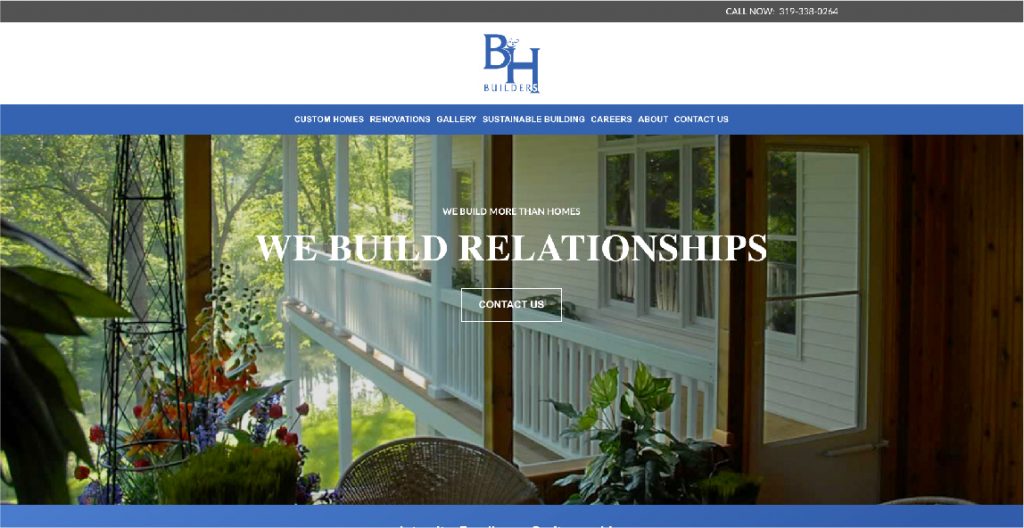 With a simple layout, lots of images, precise content, and CTA on the home page banner, the site speaks pure business. With just a "Home" and "Contact Us" page, the site showcases minimalism and simplicity. Their work can be estimated by an array of images on the homepage. In a nutshell, it maintains 'the talk less, do more' method.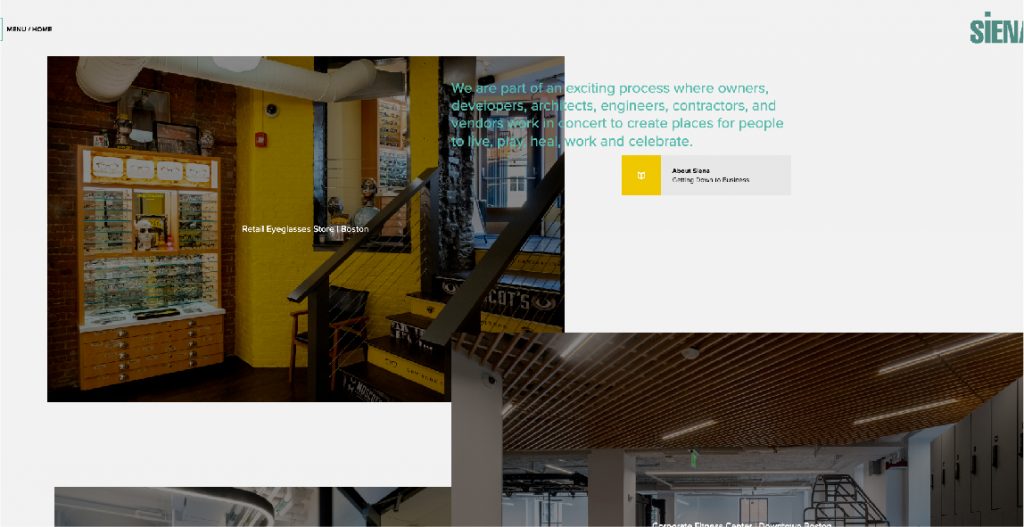 The unusual design with overlapping images, and left to right scrolling menu, is an interesting design concept. An innovative way to present its services, the website is very thoughtfully designed. Images highlighting on mouse hover, this one is an interesting way to present construction services.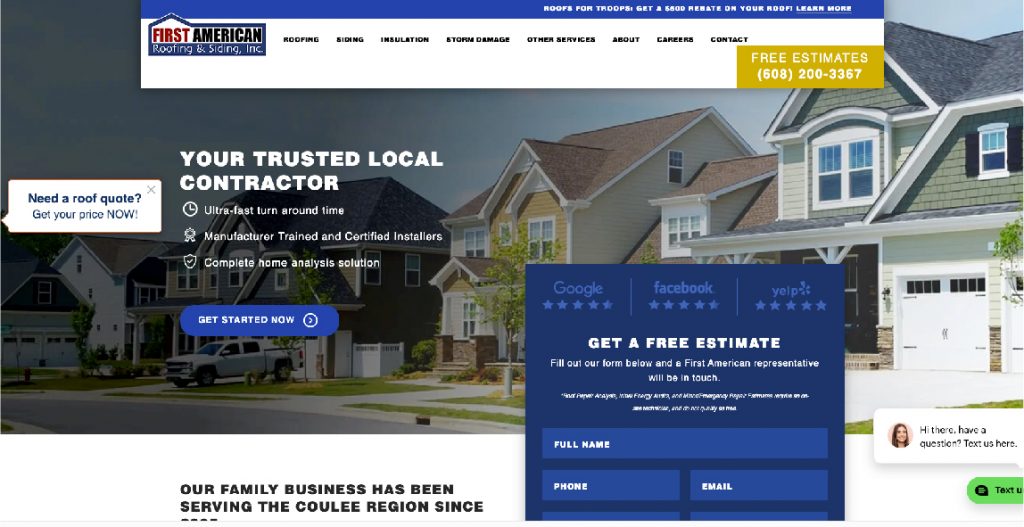 With Google, Facebook & Yelp reviews and enquiry forms placed right on the home page banner, the site initiates immediate interaction. The top menu with all the services and a banner highlighting them as local contractors, the design establishes an immediate connection. Customer review video and previous project details on the home page is the best way to showcase credibility. To sum up, the design reflects their motto of instant customer engagement!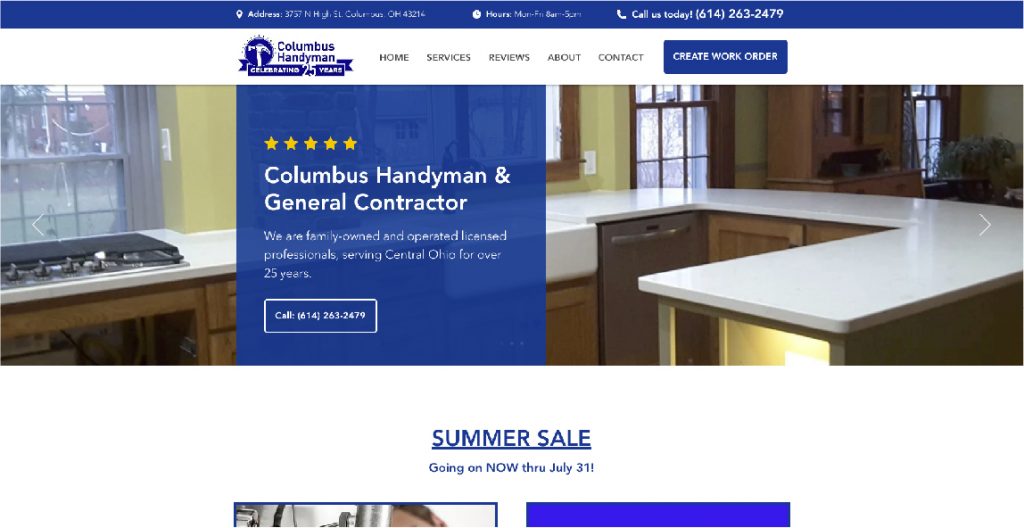 A five-star review status, blue and white colour combination, simple navigation menu and plenty of white space, creates a tidy design. A logo that conveys 25 years of service, a CTA button in the top menu, and mentioned contact number, make the site a customer-pulling machine. One of the best contractor websites for small to medium-scale businesses!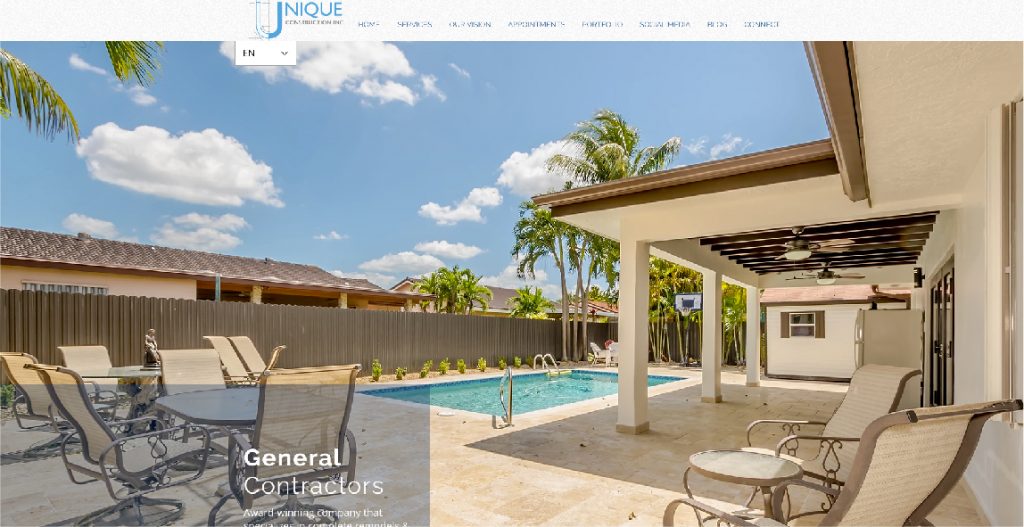 An interior and exterior remodelling company with large-sized images and text about its services. With colour-coordinated text and image sections, the design is a good example of showing grandeur. With location and social media, icons made highly visible, the site design has many positive aspects to get inspired.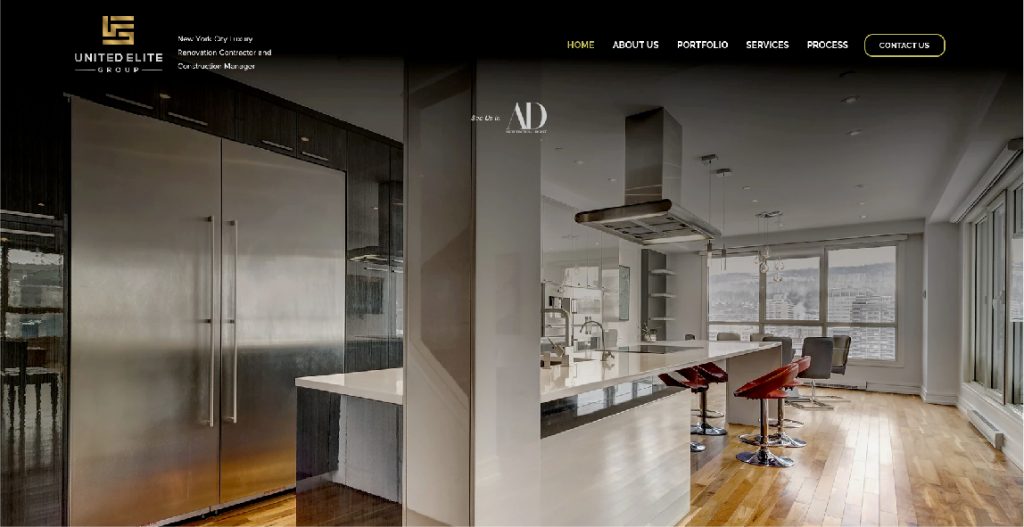 Wonderfully designed site with a captivating black background and contrasting high-resolution images! With a nice play of images suggesting their approach, work and USPs, the design is self-explanatory. Minimal content in white and yellow fonts is another highlight. This an inspiring website for home renovation companies!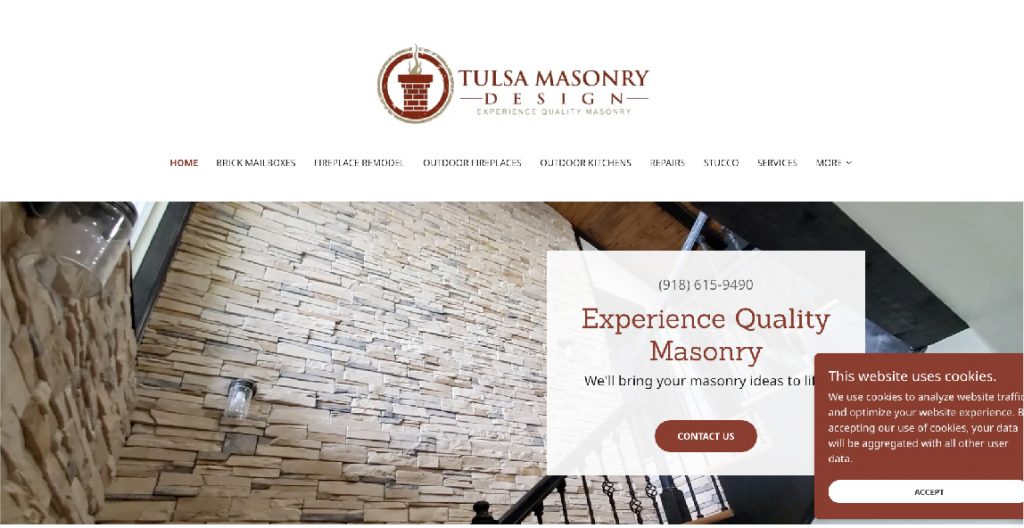 As a masonry services company, the site is warm, classic and truly charming. With a lot of white colour in the background and pictures of their work, the site ranks high in terms of appeal. With customer reviews, social media icons, and masonry certificates placed on the home page, the site is an inspiration for stonework businesses.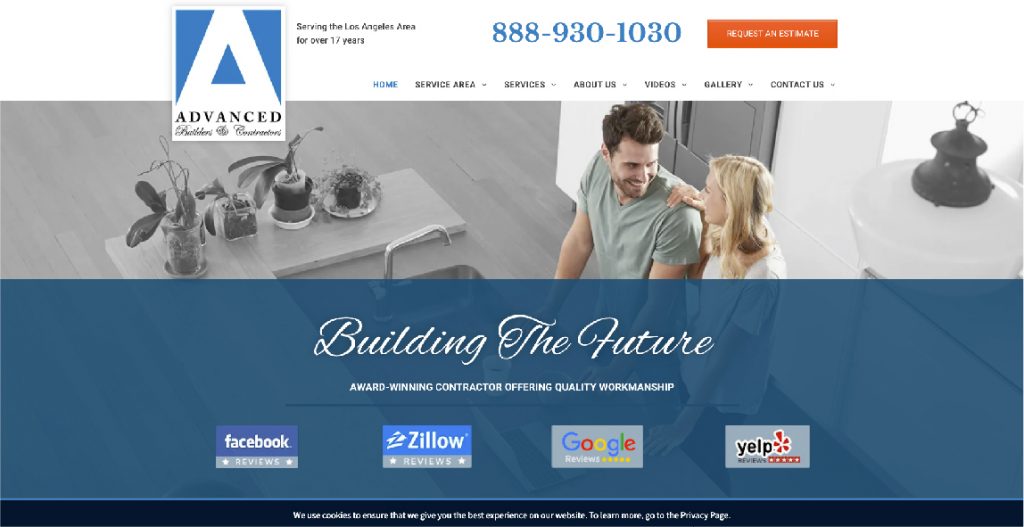 With a blue and white colour palette, the site offers a nice combination of design elements including social media reviews, current promotions, customer reviews, articles and a listing of awards. Even with so much information, the site still manages to look clutter-free and gorgeous.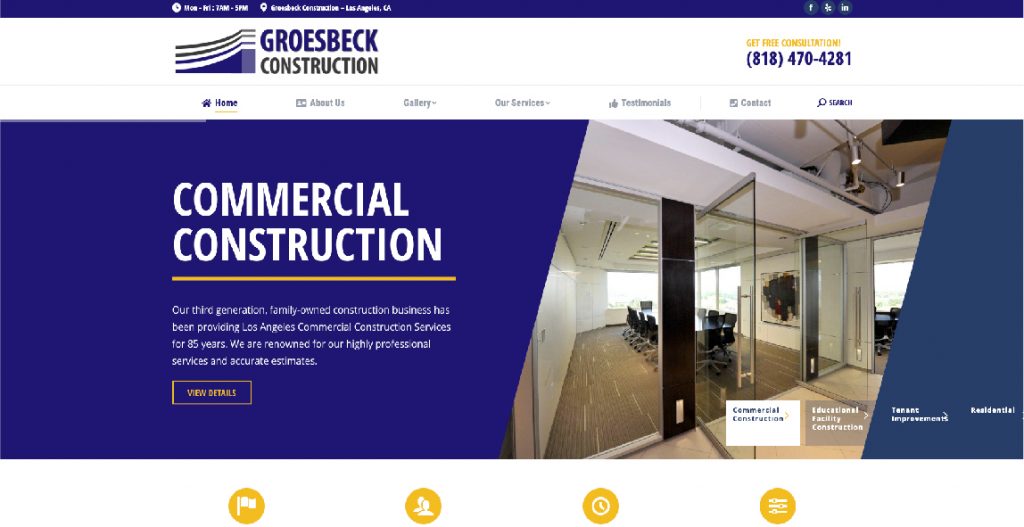 A classic design that highlights services and USPs on the banner. The website is contemporary in terms of content, which includes testimonials, dynamic design elements, and social media icons. The design pattern is both informative and creative making it a muse for all kinds of construction companies.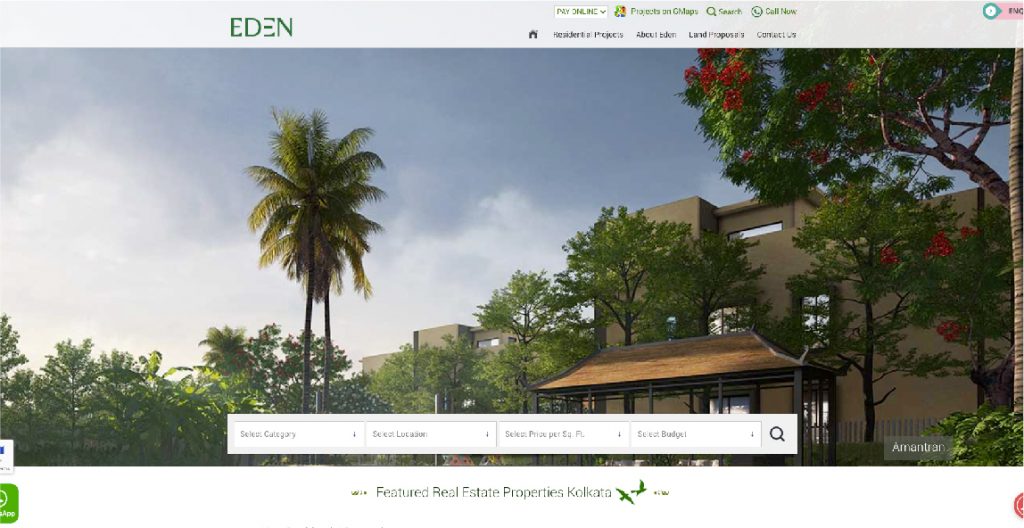 An award-winning company with an eye-catching website, this one offers design novelty with wide images and a simple text slider in the banner. Followed by it a prompt CTA makes way for immediate enquiries. List of awards and customer reviews placed at sights that attract attention. Service locations, newsletter signup and social media icons are high points at the end of the page.
Discover the best strategies and tips for creating a successful corporate website:
Responsive design: Mobile-friendly designs are a must in tech-savvy times. If you want a global business with high-traffic drawing website, then invest in responsive sites.
Innovative design: Professional look, informative, easy to navigate, and covering services visually are sure to get more hits.
SEO friendly: To gain traffic and customers, your website should rank high on search engines. Invest in site optimization!
Visual impact: Construction businesses can show their USPs with striking images. A website with sharp images is unforgettable so, so incorporate the best images.
Frequent CTAs: Create spots that trigger enquiries and interaction. Creatively incorporate them in the web design to initiate customer engagement.
Conclusion…
These are some of the best construction websites to get inspired from. If you are into a similar business, then check them out for your website design. A piece of advice is to accommodate modern parameters but don't forget the tried and tested traditional norms. A fine blend of both will be ideal!
KrishaWeb is a web development company that offers outstanding web designs for all industries. We have many successful projects for construction companies. Our team can be easily reached out for further details!