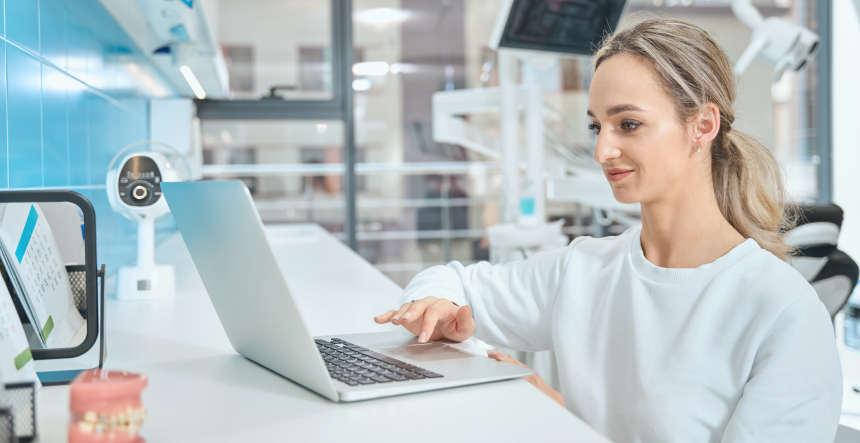 An attractive dental website serves as the online face of your practice and can have a dramatic effect on its success, yet designing one that is both aesthetically pleasing and user-friendly may prove daunting.
As part of your search for the ideal dental website design, we have researched and collected a list of the 10 top best designs on the internet. These designs showcase both the professionalism and expertise of dental practices while creating an exceptional user experience for potential patients. If you are revamping or creating a new dental website, here are the 10 best website designs you should keep in mind when making decisions on web designs for dental practices.
10 Best Dental Website Designs
Below, we have specified some of the top dental website designs that can help you proceed ahead:
Seattle Sound Dental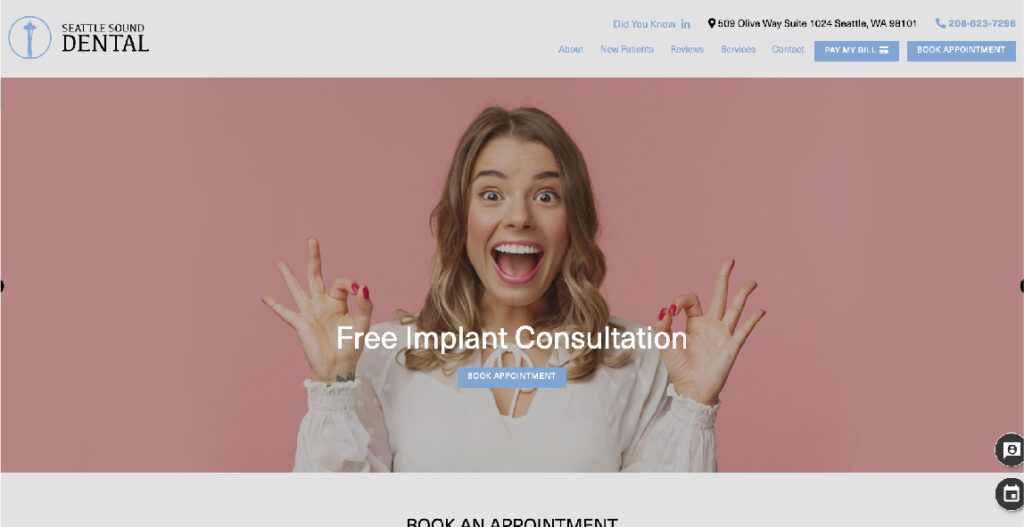 Seattle Sound Dental's website stands out with its stylish yet user-friendly design. The homepage showcases an easy-to-navigate menu and prominent CTA button for scheduling appointments; high-quality images create a welcoming, professional environment; testimonials from satisfied patients add authenticity; the contact form makes booking appointments straightforward – Seattle Sound Dental stands out!
Wright Dental Center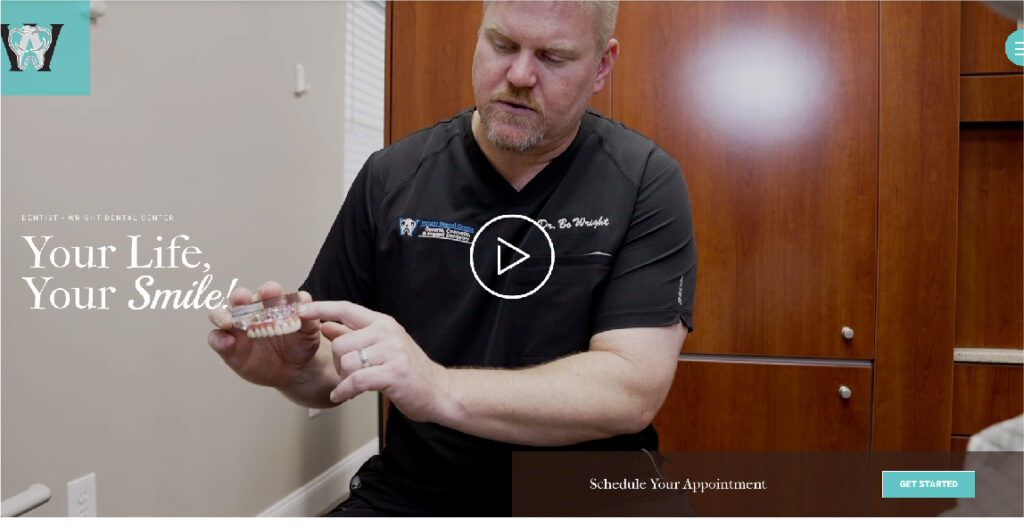 Wright Dental Center's website exudes professionalism and trustworthiness. The homepage displays an elegant yet simple design intended to highlight the expertise and experience of their dental team. Furthermore, this comprehensive list of services, along with before and after photos highlighting successful treatments provided at their centre, is highlighted on their site, as are patient testimonials and an education section to further build the credibility of this practice.
Kingstowne Dentist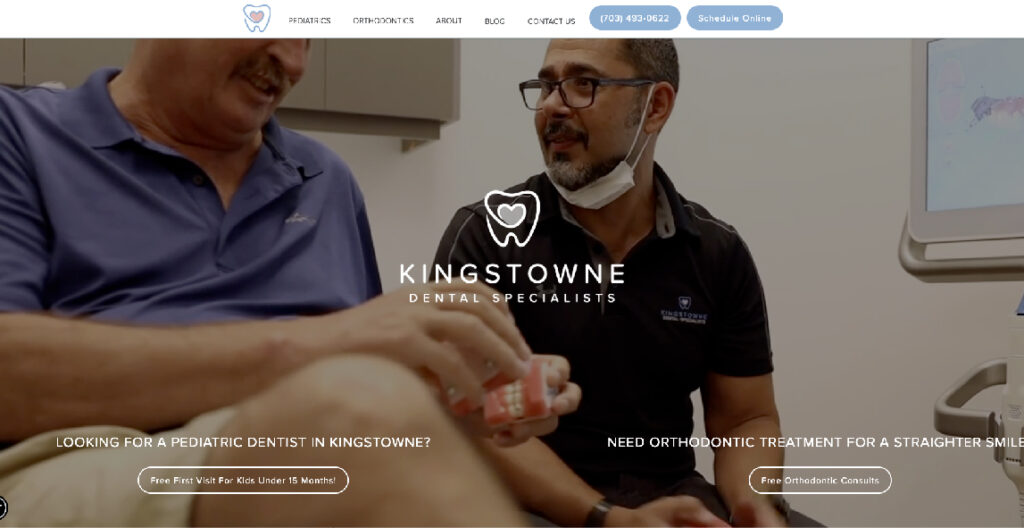 Kingstowne Dentist's website prioritizes an individual approach. Immediately upon arriving on their homepage, they are welcomed with an image of a friendly dental team, creating a sense of familiarity and trust for visitors. Furthermore, Kingstowne offers comprehensive content such as detailed service descriptions, educational blog posts, FAQs and interactive features like online appointment booking as well as a virtual tour of practice to enrich the patient experience further.
Best Dentistry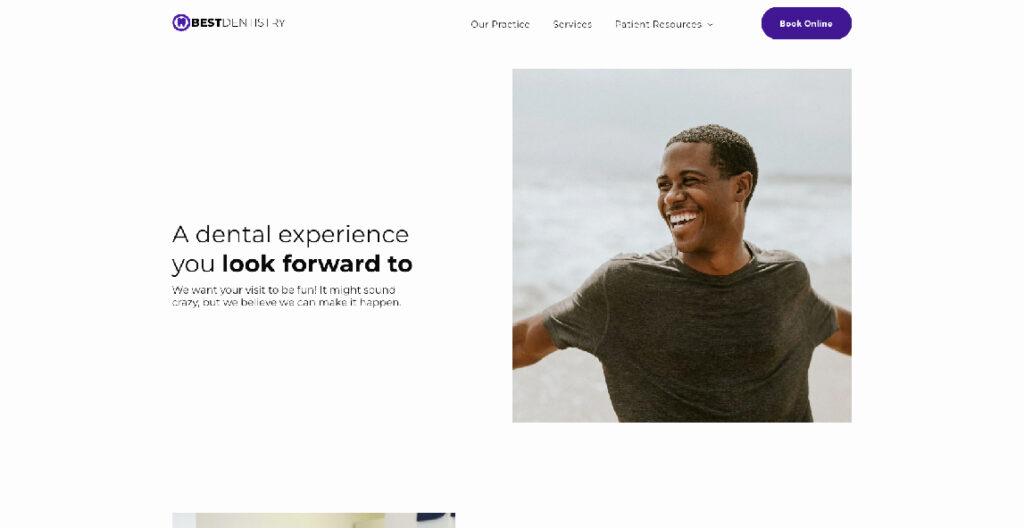 Best Dentistry's website stands out with its visually engaging design. The homepage showcases state-of-the-art facilities and advanced dental technology, while its intuitive layout makes finding what information visitors require easy. Video testimonials add an exciting element that leaves a lasting impression on potential patients.
Cox Bond Dental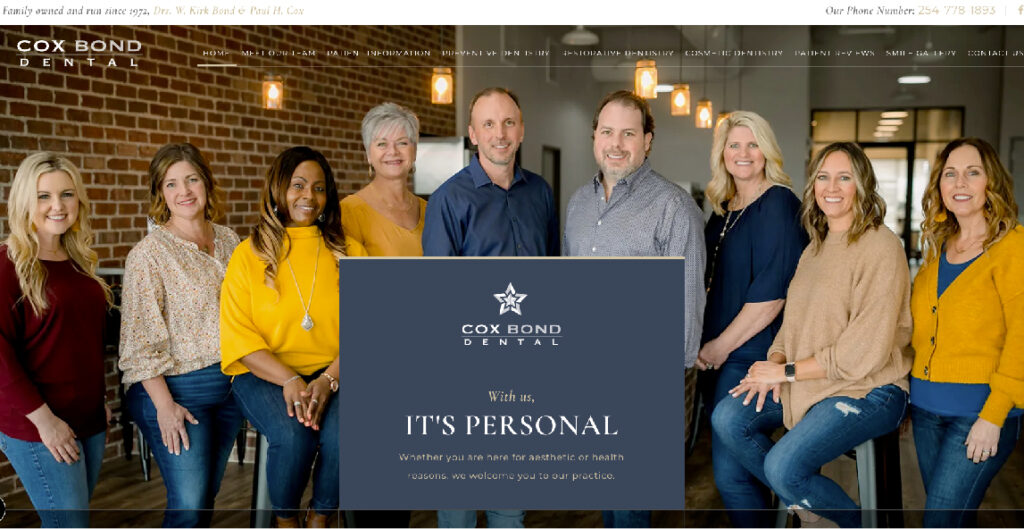 Cox Bond Dental's website stands out with its clean and informative design. The homepage boasts an uncluttered, minimalist layout focused on providing key details about their services and team, dental treatments available and informative videos, while customer testimonials add personalization, as do patient reviews for new patient inquiries and an entire section dedicated to new patient information – giving visitors confidence when selecting Cox Bond Dental as a practice.
Grand Street Dental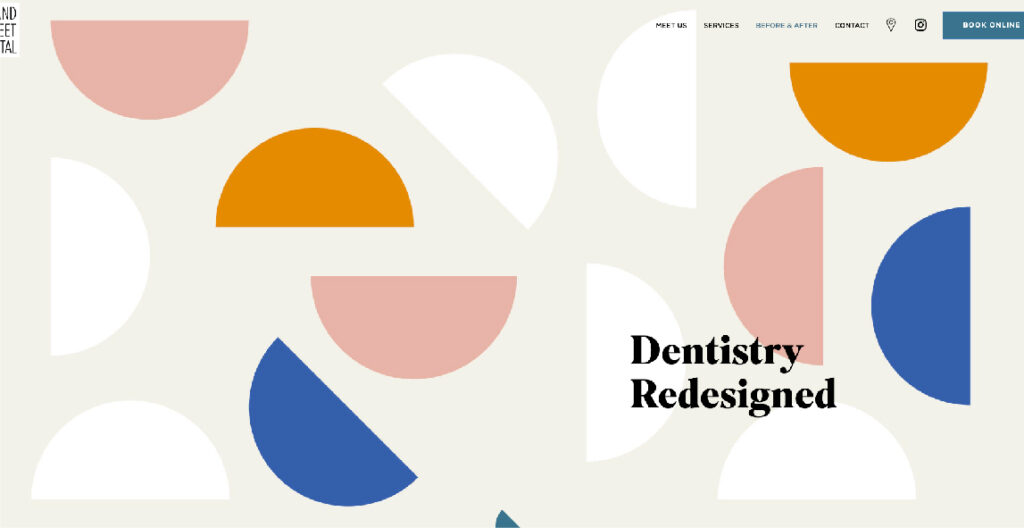 Grand Street Dental boasts an eye-catching website design, which immediately draws one in. Their homepage showcases an inviting image of a smiling patient to welcome visitors and create a warm and friendly environment. Their colour scheme of blues and whites creates a professional yet friendly feel while being easy to use and navigate; additionally, they include links for services, patient info and contact details as well as comprehensive menu links to all their informational pages – overall creating an impression that exudes professional trustworthiness! Overall, Grand Street Dental's design manages to convey professional and trustworthy qualities in an effective yet simplistic manner that effectively conveys these qualities through the website.
Dentistry of Orlando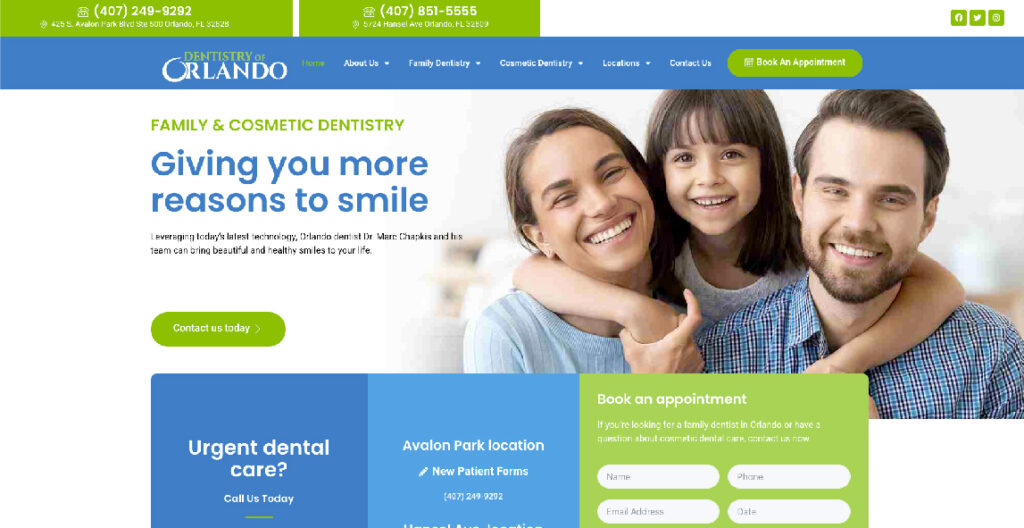 Dentistry of Orlando's website design is both vibrant and eye-catching, featuring high-resolution images showcasing their modern facilities and friendly staff with warm blues and orange hues, creating a sense of comfort for visitors browsing its pages. Furthermore, Dentistry of Orlando also includes an informative content library covering their many dental treatments, making this resource invaluable.
Wellspring Dental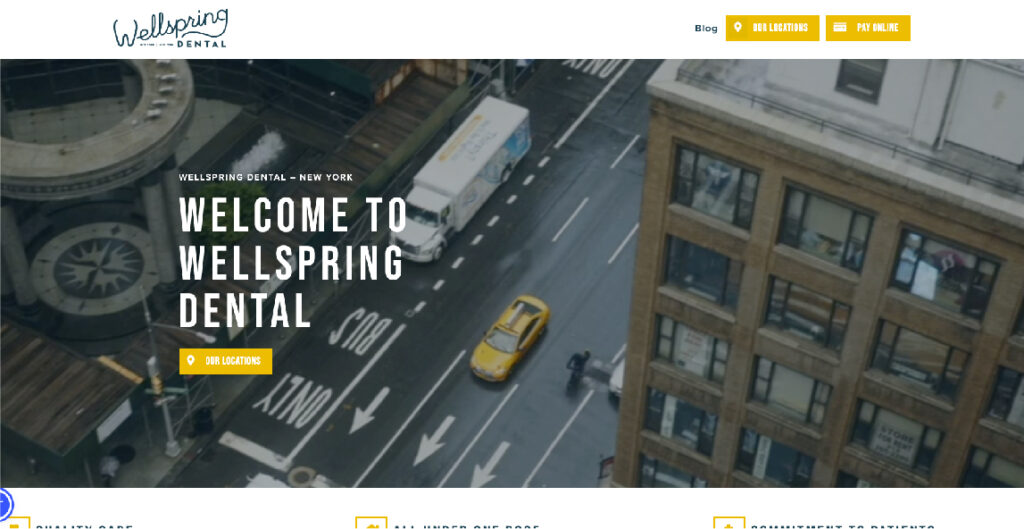 Wellspring Dental's website design is simple and minimalist, emphasizing ease of use and trustworthiness. Their homepage displays a large image of an engaging patient alongside a welcoming message; their colour palette of blues and whites creates a feeling of calm professionalism, while their user-friendly menu allows visitors to quickly gain access to services offered, team profiles and patient resources quickly – effectively conveying trustworthiness as part of an overall trust-inducing design approach.
Swish Dental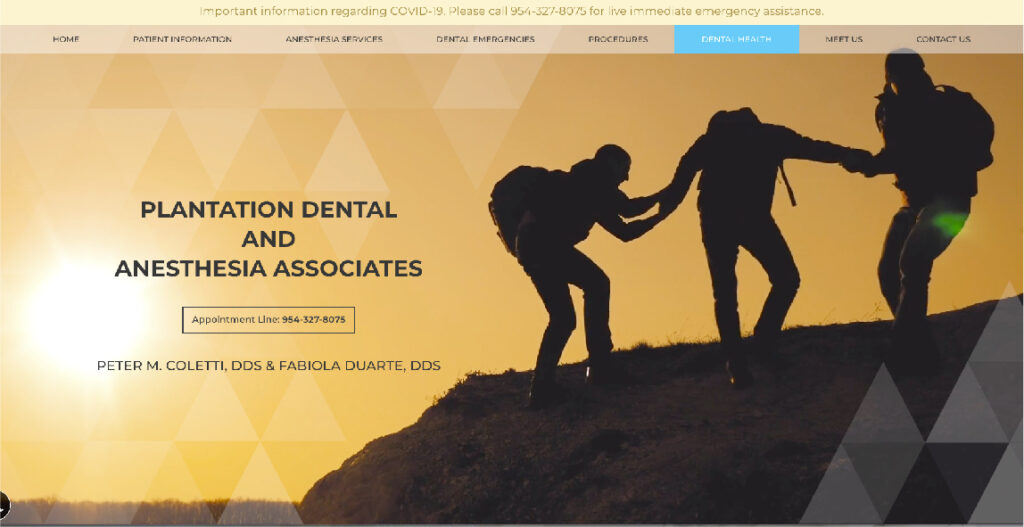 Swish Dental's website design is sleek and eye-catching. The homepage showcases an image of an excited patient smiling wide across, while blues and whites create an eye-catching theme. Visitors to Swish Dental can easily navigate between pages using an organized menu; testimonials from satisfied patients add credibility and trustworthiness, further emphasizing its expertise as a dental clinic dedicated to patient satisfaction. Overall, its web presence effectively showcases both expertise and commitment.
Soul Dental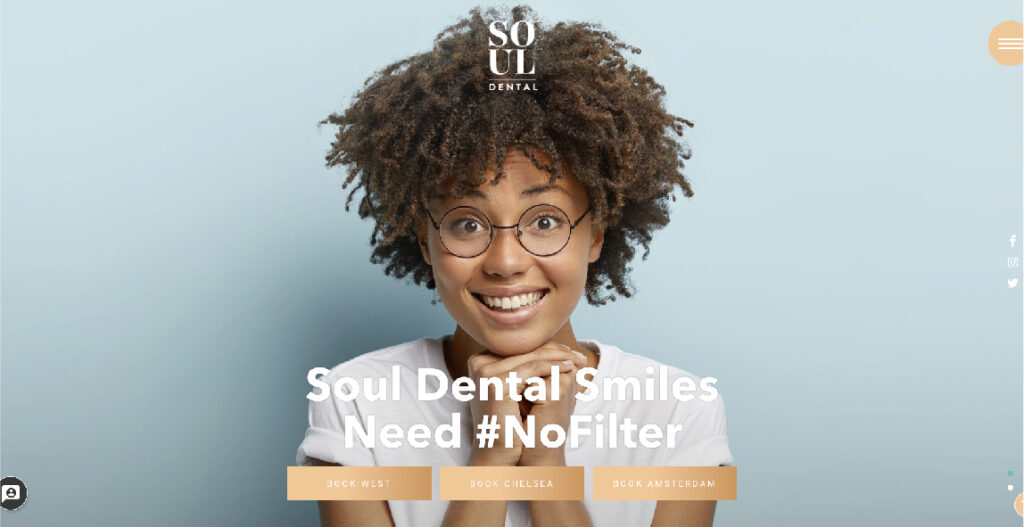 Soul Dental's website design stands out from traditional dental websites with its artistic flair, featuring an image of an urban cityscape at night as its centrepiece, creating an air of sophistication and urbanity. A colour scheme consisting of blacks and whites combined with vibrant pops of vibrant colour create a modern yet stylish aesthetic on their homepage; their menu allows visitors to easily navigate between services offered, the dental team members involved, and patient resources, all contributing towards conveying Soul Dental's sense of creativity and innovation within dental care.
Final Thoughts
Having an engaging dental website design is paramount for drawing in and keeping existing and potential new patients. A top-tier design not only enhances visuals and user experience but can also make finding information and scheduling appointments simpler for visitors. Mobile responsive designs that optimize for search engines as well as provide valuable content are ideal for bringing new business. By investing in professionally designed sites, dentists can build credibility, gain trust from patients, expand their practice, and ultimately grow.
If you are a professional dentist who is seeking to refresh your website with updated web design trends, KrishaWeb is your one-stop solution for all your web design and development needs. Feel free to give us a shoutout, we are just a click away to schedule a quick meeting with you…