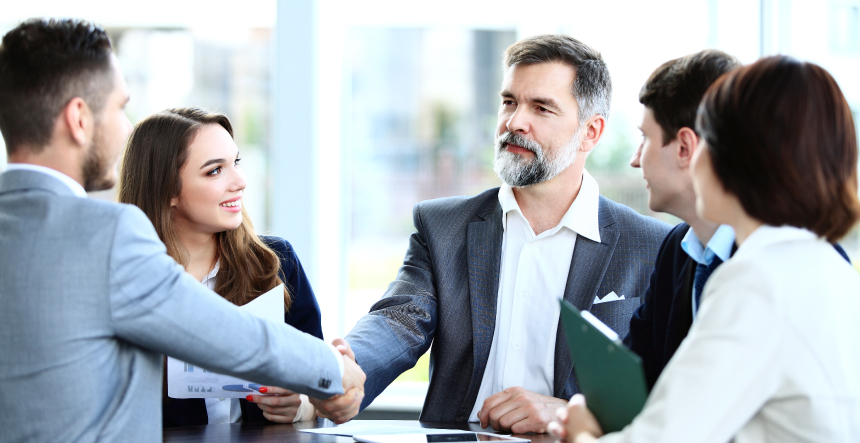 Drupal is an extremely effective content management system, but to realize its true power requires skilled developers. Due to the increasing demand for Drupal websites and developers who claim expertise, there's no shortage of developers claiming expertise, but not all developers should be trusted equally, making due diligence essential before making a hiring decision.
Before initiating the hiring process, it's essential that you consider certain key criteria that will assist in finding a Drupal developer suited to your project. By taking time and thought when considering these factors, ensuring smooth collaboration becomes possible, and successful partnerships result. In this article, we discuss ten essential considerations when hiring a Drupal developer.
Process of Hiring a Drupal Developer?
Finding the ideal Drupal developer requires careful thought, evaluation, and selection – here is a step-by-step process that should make this easier for you:
Specify your project requirements
Before hiring a Drupal developer, it's critical that you clearly outline your project requirements and goals. List any specific functionalities or features your site requires before searching.
Conduct an in-depth search
There are various channels through which Drupal developers may be found, such as job boards, freelancing platforms, and Drupal-specific communities. Take advantage of all available resources to compile a shortlist of potential candidates.
Review portfolios and work samples
Once you have identified potential candidates, take time to carefully review their portfolios and work samples in order to gauge their expertise in Drupal development and their suitability for your particular requirements. Look out for any projects similar to your own to gauge suitability as candidates for hire.
Assess Technical Skills
Technical abilities are of critical importance when hiring a Drupal developer, so be sure to assess their experience in Drupal core, modules, theming, and custom module development as well as PHP knowledge (HTML/CSS/JScript, etc) amongst other technologies relevant.
Assess problem-solving abilities
Drupal developers should possess excellent problem-solving and troubleshooting abilities. Look for candidates who demonstrate innovative ways of solving complex challenges through innovative approaches.
Conduct Interviews
Make sure to conduct interviews for further assessment of shortlisted candidates' skills, communication abilities, and cultural fit. Pose relevant questions related to experience, development methodologies preferred by them, and problem-solving approaches they use.
What are the Skills Required for a Drupal Developer?
Hire the appropriate Drupal developer with these essential skills for project success:
Knowledge of Drupal modules
Drupal's expansive module ecosystem gives developers plenty of ways to add to the functionality of their platform, so any skilled developer must possess both knowledge of popular Drupal modules and be capable of developing custom ones when necessary.
Problem-Solving Abilities
Drupal development often necessitates solving difficult problems efficiently, and a Drupal developer should possess strong analytical and critical thinking abilities in order to detect issues quickly and resolve them expeditiously.
Version Control Proficiency
Version control tools such as Git are crucial components of collaborative development. A Drupal developer must be adept in using version control systems like these in order to track code modifications effectively while working closely with team members on various tasks.
Performance Optimization Skills
Drupal developers should possess knowledge of performance optimization techniques in order to build websites using Drupal that run quickly and efficiently – such as caching mechanisms, database optimization techniques, and code optimization practices.
SEO Understanding
Search Engine Optimization (SEO) is essential in raising a website's rank on search engines like Google and Bing, and Drupal developers must possess at least an elementary knowledge of its principles as well as know how to implement best practices during development.
10 Things to Know Before You Hire Drupal Developers
Below are the aspects that you must know before hiring Drupal developers:
Working Experience
Before hiring a Drupal developer, it is imperative that you consider their experience and expertise in Drupal development. Search for developers with proven credentials who have worked on similar projects before as you. Be sure to examine their portfolio or references so as to assess both the quality of their work and their ability to deliver results.
Technical Skills
A Drupal developer should possess an impressive range of technical abilities. They should possess extensive knowledge in core Drupal as well as its modules and themes; PHP, HTML, CSS, JavaScript, as well as any relevant web technologies; they should also understand best practices when developing with the CMS;
Problem-Solving Abilities
An effective Drupal developer must demonstrate superior problem-solving abilities. They should have the capacity to assess complex requirements, recognize any potential issues that arise, and develop creative solutions accordingly. Look out for developers who have demonstrated these traits through past projects or coding challenges as possible candidates.
Communication and Collaboration
Effective communication and collaboration between you and a Drupal developer are of utmost importance when working together on any project. Look for developers who are capable of effectively conveying their ideas, listening carefully to your requirements, providing regular updates about the progress of projects as they unfold, responding promptly to inquiries or receiving feedback, working well in teams alongside designers or project managers, etc.
Quality Assurance and Testing
Be certain that any Drupal developer you hire abides by best practices for quality assurance and testing, including writing clean code that's easily maintainable while performing rigorous testing to detect bugs or identify and address potential problems that could compromise its stability or reliability. Doing this will help guarantee the long-term stability and success of your Drupal website or app.
SEO and Performance Optimization Knowledge
An effective Drupal developer must possess a deep knowledge of search engine optimization (SEO) and performance enhancement techniques in order to optimize your Drupal website or application for search engines, improve loading speeds, and boost overall performance – which in turn helps boost its search rankings while simultaneously offering users with a better experience.
Project Management Skills
When embarking on an ambitious Drupal project, hiring a developer with outstanding project management abilities is vital to its successful execution and delivery on time and within budget. An adept project manager should have the ability to plan and organize his or her work effectively while setting realistic deadlines and allocating resources efficiently. This way, your project is sure to arrive on schedule and within its budget!
Support and Maintenance
Consider your website or application's long-term support and maintenance needs when hiring a developer for Drupal development services. Make sure they offer ongoing maintenance to keep any problems from emerging, update software security patches as necessary, as well as assist with enhancements or upgrades as required.
Cost and Budget
Finally, determine your costs and budget when hiring a Drupal developer. Rates can differ based on experience, location, and project requirements – set a realistic budget, then evaluate potential developers according to skillset, experience, and overall value they add to the job at hand – remember hiring a more skilled Drupal developer may require greater financial commitment but will result in superior end product output!
Reviews
The last and the important aspect is that you must check with has to the reviews. Going through the reviews can help you how good they have been over the period. So, if the reviews are positive, you can always consider them for your development needs.
Final Thoughts
So, when hiring a Drupal developer, several key aspects must be kept in mind. First and foremost is their experience and expertise with Drupal development; check their portfolio and client reviews as a benchmark of this. Furthermore, businesses should assess communication and collaboration skills as a requirement of effective project management as well as timeline and budget expectations to ensure an enjoyable development process. By carefully considering all these factors, they can make informed decisions and hire someone qualified who will meet all their website development needs successfully.
We hope this guide will help you to make a wise decision on hiring a Drupal developer! Raise your concern and contact us if you are still not sure about making a decision about hiring, we'll give you valuable insights and even we offer dedicated Drupal developers to hire at a very competitive hourly rate.