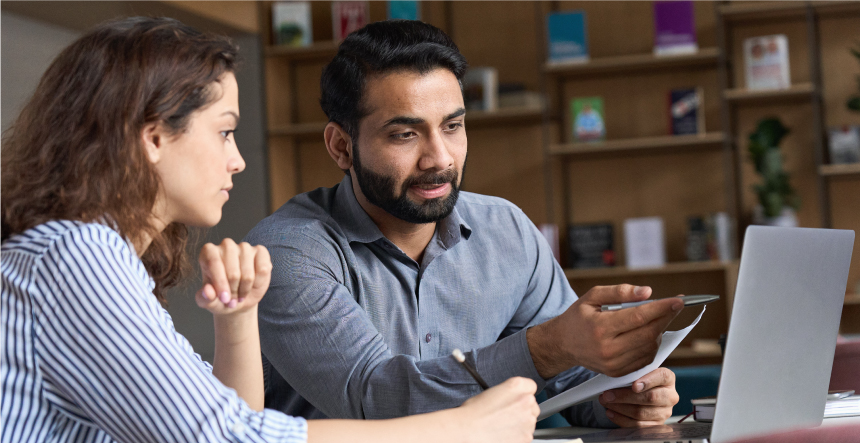 Drupal is an efficient and widely utilized content management system (CMS) utilized by businesses and organizations worldwide; however, finding qualified Drupal developers for your project may prove to be quite challenging.
India has quickly emerged as an attractive location for hiring Drupal developers, offering businesses access to an ample talent pool at reasonable costs and proven experience with successful projects. We will examine why it may benefit their project to hire Drupal experts from India in this article.
8 Reasons Why You Should Hire Drupal Developers from India
Below are the reasons that showcase why you must not think twice and consider hiring Drupal developers from India:
Cost-effective Solutions
One of the primary advantages of hiring Drupal developers from India is cost-effectiveness. Labour costs in India are considerably less expensive compared to many countries such as the US or EU nations. Thus enabling businesses to save considerable sums while still receiving top-quality Drupal development services.
The normal costs for a basic website are as follows:
America: $4000 to $10000
Asia & Pacific: $1000 to $5000
Europe: $1000 to $8000.
Charges for a large, complicated website or business website are as follows:
America: $15000 to $42000
Asia and the Pacific: from $8000 to $20000
Europe: from $10000 to $25000.
Charges, however, may vary based on additional needs and the current market scenario of individual regions.
Extensive Experience
India boasts an abundant pool of talented and experienced Drupal developers. Many developers here have worked on several Drupal projects over time, building expertise in this niche field. By hiring Drupal developers from India, you ensure access to professionals who possess in-depth knowledge about this platform – providing optimal solutions to fit the requirements of your website project.
Quality Development
Hiring Drupal developers from India does not compromise quality for reduced costs. Indeed, they are widely respected for providing innovative, quality-minded solutions that follow industry best practices and adhere to coding standards to guarantee robust, scalable websites they create for clients.
Timely Delivery
Timely project delivery is of utmost importance in business; hiring Drupal developers from India can help ensure this. Indian developers are known for being punctual in delivering projects on schedule; these professionals know how to effectively manage their time to ensure your Drupal website will be developed and launched within your agreed-upon timeline.
Communication Skills
Proper communication is at the heart of project success, and Indian Drupal developers are widely known for their proficiency in English, as it is widely spoken and understood within India. Businesses from English-speaking nations find this linguistic ability more convenient when communicating their requirements to Indian Drupal developers, ensuring seamless collaboration during projects.
Adaptability and Scalability
India boasts an experienced pool of Drupal developers who are easily adaptable and flexible in their approach, easily accommodating changes during development to ensure your website meets evolving business requirements. Furthermore, India provides easy scalability as your project expands – you simply scale up as necessary!
Support and Maintenance
After development is completed, ongoing support and maintenance are key for optimizing and updating a Drupal website. Indian Drupal developers offer comprehensive maintenance services designed to keep it secure, up-to-date, and optimised. They can quickly address any issues or bugs that might arise and offer timely solutions.
Cultural Understanding
India is widely revered for its vibrant diversity. When businesses hire Drupal developers from India, they gain insight into this diversity by tapping into this diversity and better comprehending diverse cultures and perspectives. This can prove particularly advantageous if your target market spans multiple national or cultural borders, as Indian Drupal developers can craft websites tailored specifically for different user experiences across these cultures.
5 Benefits of Choosing Drupal CMS Over Its Peers
Versatility
Drupal's versatility makes it the go-to CMS when building any kind of site imaginable – from blogs and simple enterprise apps all the way through to blogs that cater to user-generated content and customized blogs for specific industries. Furthermore, its modular architecture enables developers to tailor its features according to specific business needs.
Scalability
Drupal's high scalability makes it suitable for websites with high visitor volume or that require regular updates, accommodating large volumes of content without hindering performance.
Security
Drupal puts security as one of its highest priorities, employing a team dedicated to monitoring updates and patches to address vulnerabilities in its software. Hiring Drupal developers from India ensures your website will be designed and developed keeping current security best practices in mind.
Community support
Drupal boasts an active community of Drupal developers, designers, and users that contribute to its development as well as offer support services – this means hiring Drupal developers from India allows you to tap into this wealth of expertise.
Multilingual capabilities
Drupal offers built-in multilingual capabilities that make it ideal for websites targeting an international audience. Support for multiple languages allows content writers to produce text in multiple tongues for an enhanced user experience and localized user content creation.
Why Hiring a Dedicated Drupal Developer is a Good Choice?
Expertise and experience: Hiring a dedicated Drupal developer from India ensures access to highly skilled professionals with extensive Drupal development expertise who know all the best practices of developing solutions tailored specifically for you and can offer high-quality solutions tailored specifically for you.
Cost-Effective Solutions: Hiring an individual from India as your Drupal developer may prove more cost-effective than hiring in-house or outsourcing the project entirely, thanks to India's lower living costs, which enable access to top talent at reduced rates.
Time Savings: By hiring a dedicated Drupal developer, you're saving yourself valuable time by leaving all aspects of development work – from initial planning through deployment and maintenance – in expert hands. They will handle every stage, from planning through deployment and beyond!
Flexibility and Scalability: Hiring a dedicated Drupal developer allows for maximum scalability of your development team according to project needs, from expanding for larger tasks to decreasing when workload drops off. Simply hire more Drupal experts as needed!
Communication and Collaboration: Hiring Drupal developers from India ensures seamless communication and collaboration throughout the development process. Their English skills make coordinating project goals simpler for clients from across time zones.
Final Thoughts
Businesses may seek Drupal developers from India for several reasons. First of all, India boasts an abundance of highly skilled and experienced Drupal programmers who provide excellent services at highly affordable rates. Outsourcing Drupal development to India can bring businesses significant cost savings, with Indian developers being known for their professionalism, dedication, and ability to complete high-quality projects within strict deadlines. KrishaWeb is a leading Drupal development company headquartered in Ahmedabad India, offers round-the-clock Drupal development and support, which contributes to efficient project management. Feel free to reach out and discuss your next Drupal project…