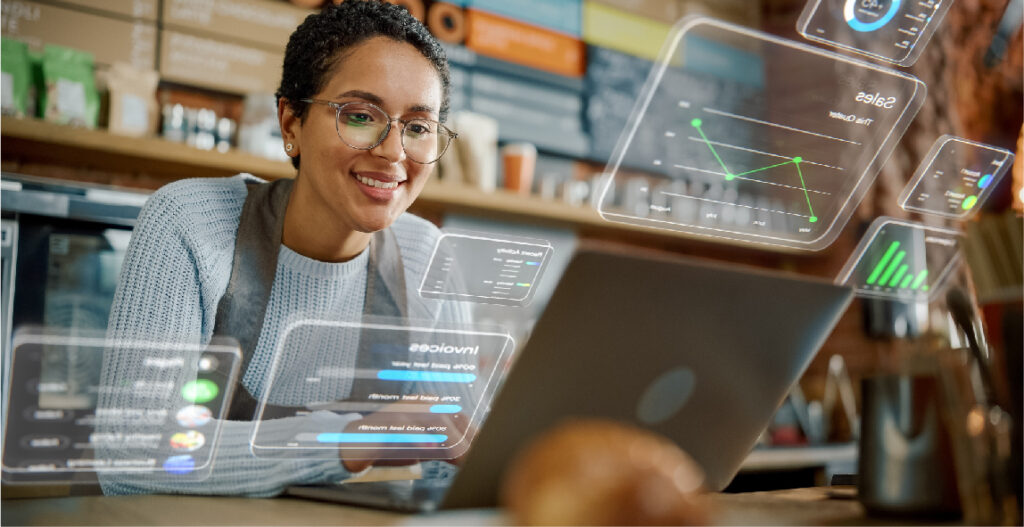 As craft breweries become more and more popular, having an impressive and user-friendly website has become essential in standing out from the competition. Brewers use their websites as platforms to present unique offerings, events, and brand identity – we have researched online to compile a comprehensive list of outstanding brewery websites to inspire and amaze you!
An effective brewery website not only attracts visitors but also creates an enjoyable online experience that encourages them to visit in person. These designs incorporate stunning visuals, intuitive navigation, and informative content for an enchanting online presence – perfect whether you are just an enthusiast of craft beers or looking to open one yourself!
Here is our round-up of some of the finest examples in brewery website designs to get inspired from. Let's dive in and check them all out – the top 8 brewery website designs will surely impress.
8 Best Brewery Website Designs
Below is the list of the 8 best Brewery website designs that you can consider to follow and avail excellent results.
Athletic Brewing Company
Athletic Brewing Company's website design embodies their dedication to crafting non-alcoholic craft beers with bold colours, clean lines, and ample white space. These elements reflect Athletic's non-alcoholic approach to craft beer production and sustainability initiatives. Their homepage showcases this dedication with a minimalist layout highlighted by an arresting hero image, which showcases their logo and tagline.
Abnormal Co.'s
Their website design captures their innovative and forward-thinking approach to brewing. Their homepage boasts an eye-catching video background that immediately draws in visitors, while their site uses bold typography, vibrant colours, and interactive elements for an engaging and immersive experience for their brand and visitors alike. Their layout is user-friendly, allowing easy exploration of beers, events, and collaborations!
Stone Brewing
Stone Brewing's website design exudes boldness and craftsmanship that is consistent with its brand identity. Their homepage showcases their iconic logo in a striking header image, while dark colours, textured backgrounds, and eye-catching typography create an immersive user experience. Furthermore, their comprehensive beer finder tool helps visitors locate their preferred Stone beers easily.
Upland Brewing Co.
Upland Brewing Company's website design captures the essence of their Indiana brewery and commitment to quality. Their homepage boasts an inviting rustic theme, with images from their brewery and taproom prominently displayed; earthy colours, handwritten fonts, and vintage elements all combine to create a warm welcome atmosphere that keeps visitors coming back again and again for more – not to mention an impressive events calendar and blog that keeps visitors informed and involved!
Goldwater Brewing Co.
Goldwater Brewing Company boasts an elegant website design that perfectly captures its brand. Their home page showcases stunning images of their craft beers to draw in visitors. Their navigation is user-friendly, so visitors can easily locate information regarding beers, taprooms, events, and stores. Plus, there's even an online store so customers can purchase their favourite beers easily!
Bearded Owl Brewing
Bearded Owl Brewing's website design is both visually engaging and educational, featuring their creative beer offerings on their homepage and sharing an events calendar for updates about upcoming beer releases or taproom events.
Additionally, there's even an informative blog section where Bearded Owl shares behind-the-scenes tales or provides helpful brewing advice!
Roosters Brewing Co.
Roosters Brewing Co. has created an engaging website design to match its lively environment, featuring bold colours and eye-catching graphics on its homepage that create an eye-catching experience for visitors. Furthermore, visitors can join Rooster's Beer Club for special perks!
21st Amendment Brewery
21st Amendment Brewery's website design is sleek and contemporary, featuring craft beer as its focal point. Their homepage displays rotating banners showcasing their brews and promotions; there is also an interactive beer finder that helps visitors locate 21st Amendment beer at nearby retailers or restaurants; they even host their blog section to share news updates from their brewery!
Final Thoughts
The top 8 best brewery website designs demonstrate the significance of having an engaging website for breweries that not only provides visitors with an enjoyable user experience but also effectively conveys brand values and identity.
Utilizing high-quality images, intuitive navigation, and informative content enables visitors to easily explore a brewery's offerings and understand its specific brewing process. Furthermore, mobile responsiveness was prioritized to create an optimal experience across devices – providing inspiration to other breweries looking for impactful online presences.
Overall, these top 8 brewery websites set an exemplary standard of UX excellence when it comes to website design within the brewing industry. If you are a brewer in the growth phase, it's important to prioritize enhancing your online presence with a dynamic and interactive website.
Let's discuss and clear your doubts related to your brewery website, just get in touch with us, and one of our tech experts will get back to you with the latest design trends and insights.