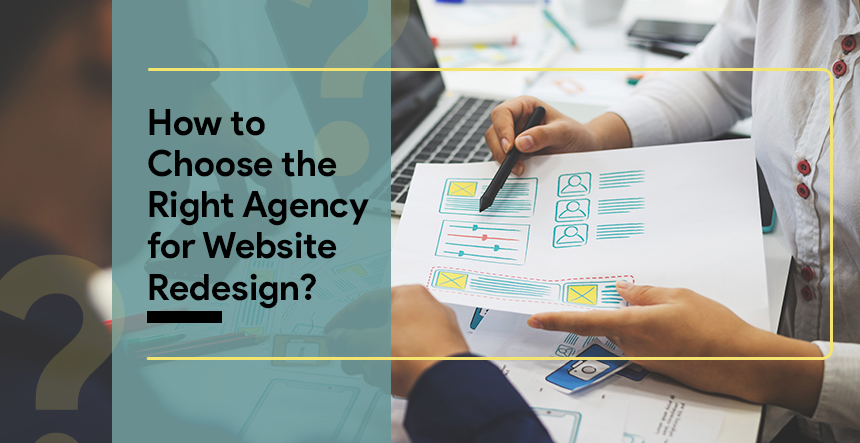 Nowadays, for businesses to be successful it is important for them to build a website that offers an enhanced user experience. It enables you to establish credibility as a businessperson and let you market your business online. The visitors to your website can also receive directions to your office or shops through your business website. However, it is important to use the right elements when designing a business website, as your website has to represent your vision alongside providing a smooth user experience. Therefore, you have to choose the right agency for a website redesign or design. The success of your website depends upon the competence of the web expert.
[kwt_ebook_content item=1]
12 Tips For Choosing The Right Web Design Agency
Consider the following factors while selecting the best Web Design Company for your Website Redesign.
Discusses with You before Presenting a Quote
A professional web designer or web developer knows that each website is designed or developed with unique features based upon the unique needs or demands of any client. A professional service provider will have a discussion with each client before quoting the price for any service. A web expert will learn in details about your goals and objectives alongside learning about the required functionality of your website before starting the project. A website designing or redesigning process has multiple conversions. Hence, it is essential for a service provider to fully understand your needs and this will reflect upon their proposal.
Adequate Industry Experience
The type of website functionality or target market varies from one industry to another. Thus, you have to search for a service provider who has worked with other professionals from your industry when selecting a website redesign agency. For example, a website of the retail business will include different features when compared to the website of any manufacturing business.
Therefore, it is prudent to choose a designer or developer who has the experience of developing B2B manufacturing websites. In this scenario, a service provider will know about distributor relationships and other important features that need to be included on your website. If a web expert is familiar with your industry, then he/she can provide proper insights and can suggest strategies that were effective for other companies within your industry.
Use of Open Source Technology
It is prudent to choose a web development company that uses an open-source software solution to build a website instead of using a proprietary CMS or e-commerce platform. It provides you with the opportunity to change the service provider in the future if you are dissatisfied with the service or with other arrangements of the company. Choosing an open-source platform for the development of a website has another benefit. It enables a web developer to modify the source-code if the project requires any custom functionality.
Expert in Server Technology
You may need to connect the website to internal databases or to the backend. You may even use the website to collect sensitive data that requires a particular level of security. In this scenario, it is essential to ensure that a web development company has an expert on server technology. You need the expertise of this professional to build a website that functions efficiently and securely.
Has Been in Business Awhile
It is not easy developing a functional, lead-generating, secure and responsive website based upon a client's unique needs. Not everyone with HTML knowledge can develop a website. Hence, it is essential to ensure that the web development/designing company of your choice has adequate experience in this field. You may even enquire about a list of satisfied customers who have repeatedly retained their service for the redesigning of a website.
You may need to redesign a website every 3-4 years or may need to add new features with the growth of your business or with changes in business requirements. A service provider with the track-record of maintaining clients through website redesigning will remain updated with regards to the latest trends or changes in technology and online marketing strategies.
In House Team of Web Experts
If you retain the service of a web development company that outsources the majority of the work to an offshore business or to third parties, then you may notice the following complications. There may be a delay in a project's completion. You may even experience scheduling conflict or communication breakdown. It is also impossible for such service providers to maintain the quality of coding, as they cannot supervise the work of a web developer. Hence, it is prudent to retain the service of a business which has an in-house team of web experts.
Real Office
A legitimate business will have an office where you can talk to the members of the staff. Hence, it is prudent to retain the service of a web designing/development company that features the office address on their website. You may meet with the employees and talk to them regarding your project. It is possible to gauge the level of a person's confidence or their interest in a project during face-to-face communication instead of talking over the phone or through web chatting. You will also learn about their company culture. You can determine if a service provider will be a good fit for you as well as your business after a meeting.
Use of Workflow Systems
The web design workflow is supposed to strategically guide a client through every phase of the web designing process. A well-structured website has consistent web design. It is going to include all the necessary information that is supposed to be searched by your target audience. You can achieve this using a web design workflow. The web designing process is usually broken down in three phases (planning, implementation and testing/launch) on a web design workflow. You can determine if a website is being designed based upon your unique needs and when each step is going to be executed based upon the workflow system. Therefore, it is prudent to retain the service of a business that uses workflow systems.
Outlining Migration/Maintenance Plans on Project Proposal
The existing website may rank well on search results. In this scenario, it is essential to have a migration plan, as it ensures that a website can maintain its current ranking or can have a better ranking. If the structure or navigation of a web page has been modified, then a web developer has to take certain measures to ensure flawless performance. A professional web development/designing company can outline these steps on a project proposal.
Customer References with Proposal
Most of the reliable web design companies have a list of satisfied clients. Hence, they can provide you with customer references for the proposal. If you have a list of e-mail or phone references, then it attests to the efficiency, reliability and professionalism of a service provider.
Quicker Turnaround Time
The ideal turnaround time for designing or redesigning a website depends upon the requirements of each client. However, it may not take more than a month. It may even be completed within 2-3 weeks. Hence, it is prudent to avoid a service provider that is incapable of completing a project quicker. It may be a sign of inefficiency and time is money for all businesses.
Focus on ROI
It is essential to have the right plan in order to measure and track the effectiveness and ROI of a newly develop or designed website. A professional web development company will help you accomplish this task and achieve your goals. Therefore, it is important to retain the service of a web development company that is concerned about your business' ROI.
Over To You!
The first impression on your prospective customer regarding your brand and business is largely determined by the features and function of your website. Therefore, it is prudent not to hasten when selecting a website redesign agency and to take as much time as necessary in order to evaluate the efficiency of a web designing/developing company for your project or company.