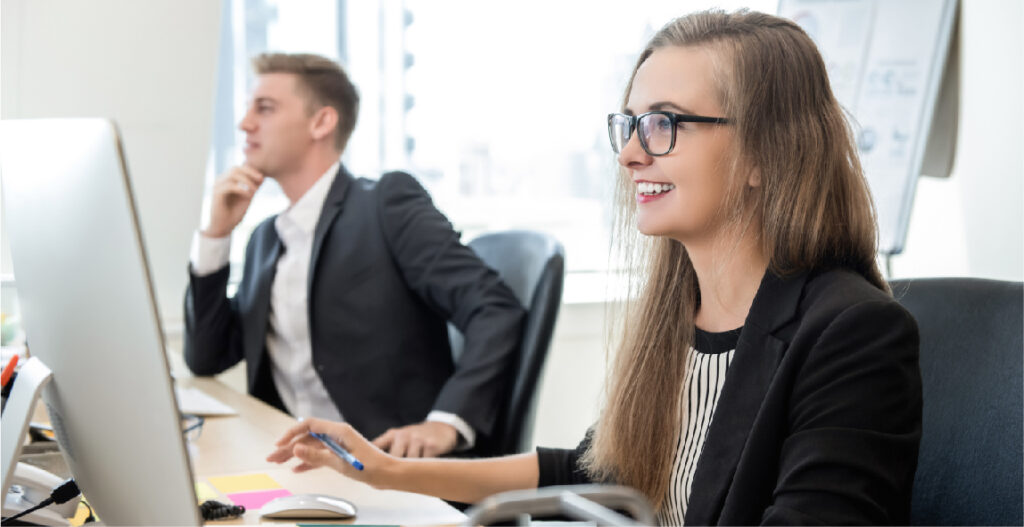 Today, SaaS or Software as a Service has quickly become popular in every business sector. It has been seen that more businesses opt for cloud-based software solutions for their service needs. Competition in this space has gotten up more and this is why many more firms are seeking out cloud software services. So, companies must ensure they have an eye-catching website to compete effectively against their competition in this market.
Your SaaS website design can make or break your online presence, as it must effectively display its features, benefits and user experience. To help guide and inspire your own online platform design process, we've put together this list of 10 SaaS designs, which should provide ample inspiration and advice on designing an eye-catching site for SaaS platforms.
10 Best SaaS Website Designs
Below, we have described the best SaaS website designs that can help you move ahead in the right direction:
HubSpot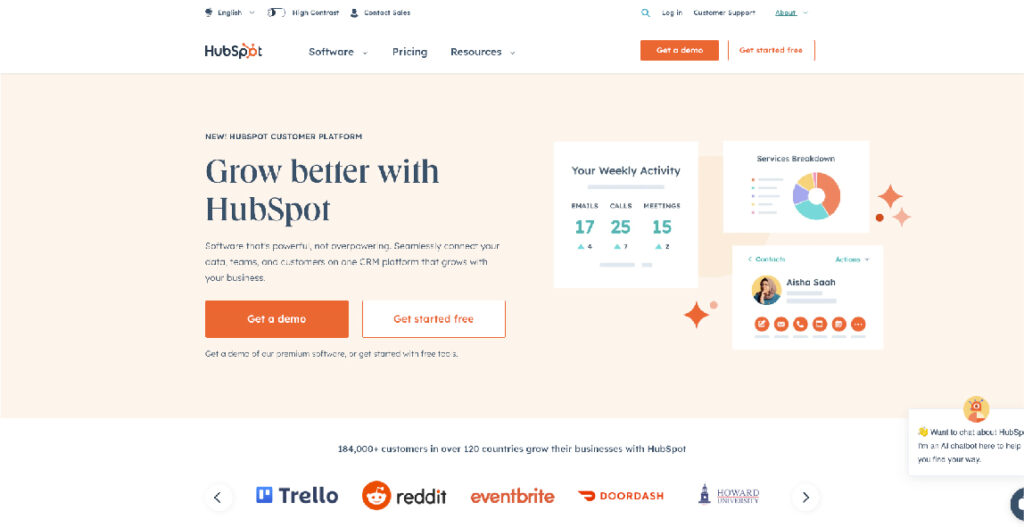 HubSpot is a top SaaS company known for its comprehensive marketing, sales, and customer service software suite. Their website design demonstrates their dedication to offering businesses all-in-one platforms, featuring bold typography, vibrant colours, eye-catching graphics and user-friendly navigation; they even use interactive elements like quizzes and calculators that engage visitors by personalizing experiences for visitors.
Intercom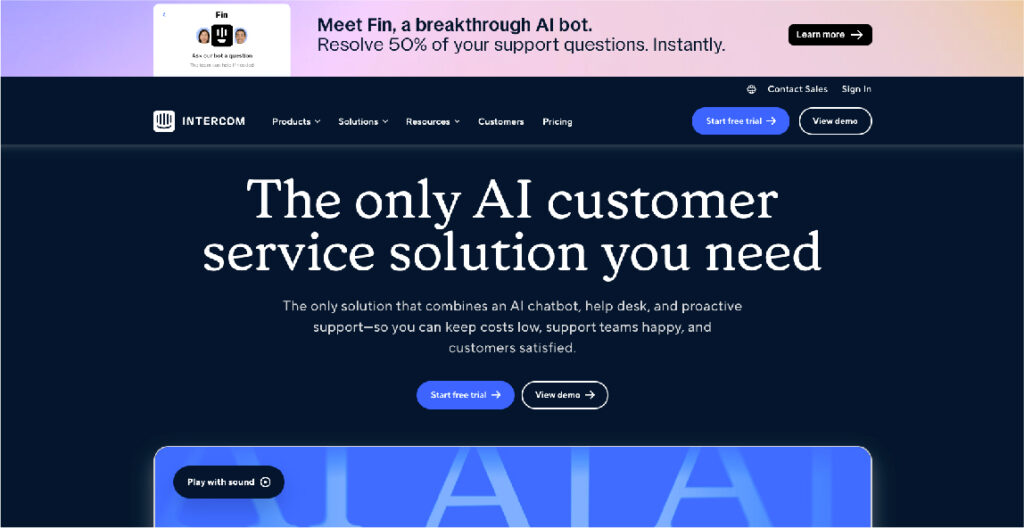 Intercom is a customer messaging platform designed to enable businesses to interact with customers more directly in an efficient and scalable manner. Their website design is stylishly minimalistic with clear messaging and visually stimulating imagery; their use of white space and simple animations add an air of elegance and sophistication that resonates with visitors. Furthermore, customer testimonials highlight Intercom's success; moreover, its overall design exudes professionalism and trustworthiness, making it an exceptional example of a SaaS site design.
Trello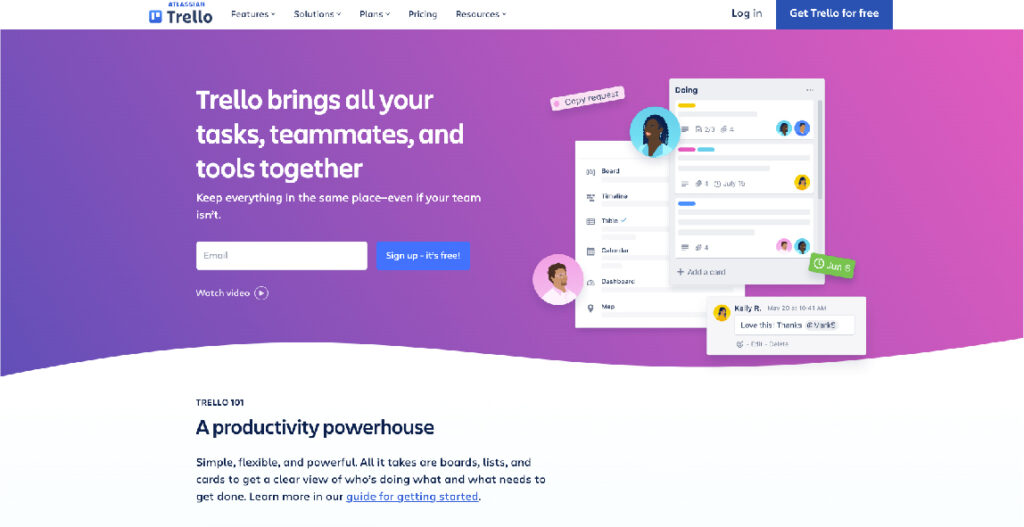 Trello is an intuitive project management solution that streamlines collaboration and task completion, featuring playful designs on their website to reflect this. Bold colours and illustrations add visual interest, making the website memorable – as do interactive demos showcasing key product features with clear explanations; responsive web designs ensure smooth user experiences across devices.
Freshworks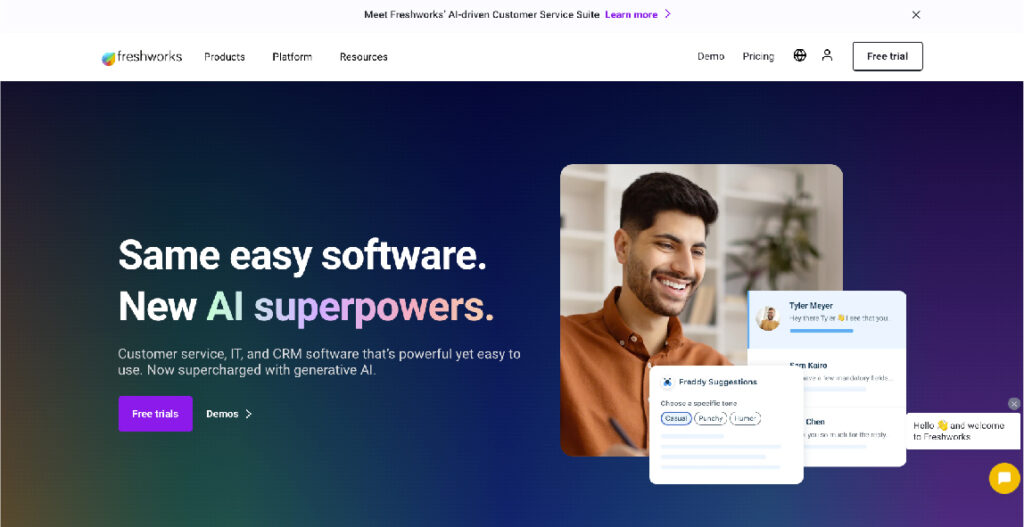 Freshworks provides customer engagement software like helpdesk and CRM solutions. Their website design is elegant yet professional, emphasizing clarity and ease of use through white space and concise messaging, creating the illusion of simplicity and efficiency. Incorporating customer testimonials and case studies that demonstrate their products' effectiveness. Plus, their design makes conversion simple: visitors are easily able to sign up for free trials or request demos!
Mailchimp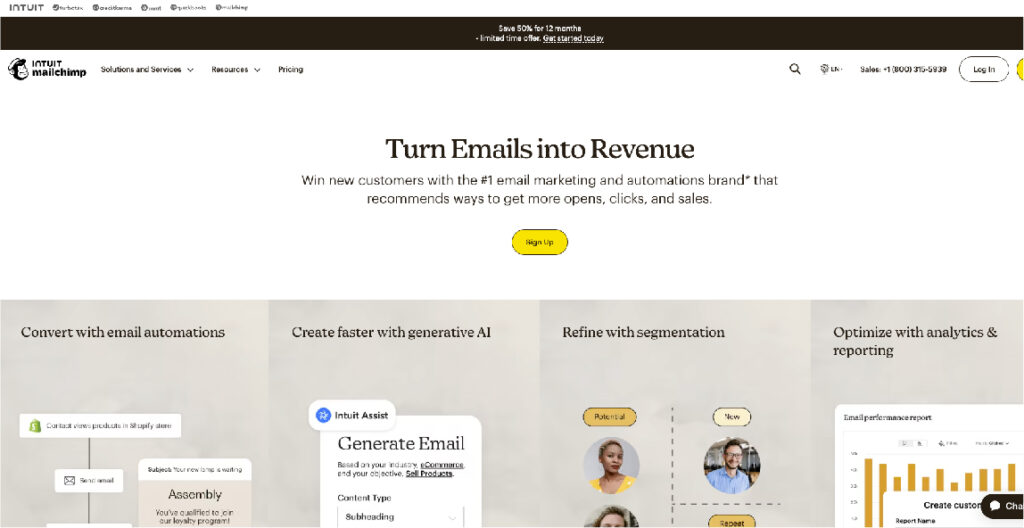 Mailchimp is an all-in-one marketing platform that helps businesses automate email campaigns and reach their target audiences more efficiently. Their website design is visually engaging, showcasing their brand personality using vivid colours, playful illustrations and custom animations that excite and create excitement among website visitors. In addition, Mailchimp features customer success stories as well as resources that offer marketers valuable insight and inspiration while their responsive design optimizes lead generation, making it simple for people to subscribe to their services easily.
Jotform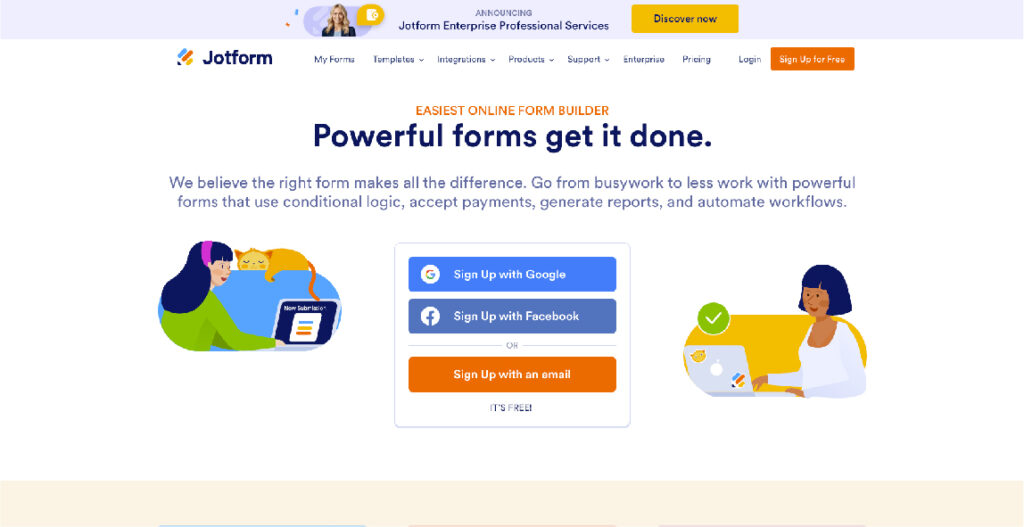 Jotform's website design epitomizes simplicity and ease of use. From its appealing homepage with a clean layout and vibrant hues to straightforward navigation that makes locating information simple for users and the use of white space and clear headings that ensure digestibility – Jotform provides a prime example of how simplicity can enhance user experiences.
Evernote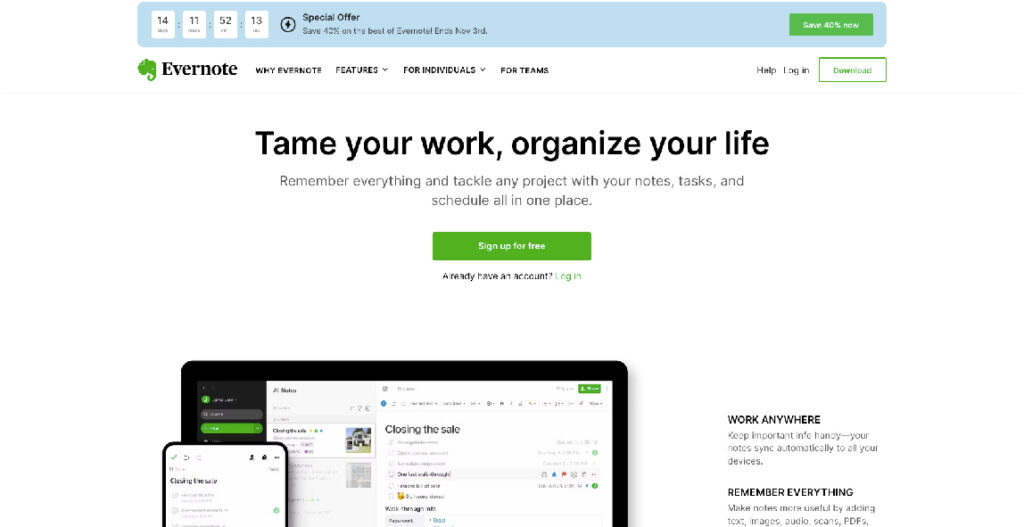 Evernote's website design exudes elegance and modernity, featuring a stunning hero image on their homepage that immediately draws your eye, bold typography, a monochromatic colour scheme, and sleek layouts with clear sections to guide users through various features of Evernote. All contribute to creating a perfect mix of style and function that Evernote achieves through their design.
Slack
Slack's website design emphasizes creating an enjoyable user experience, from its playful illustrations and animations that bring its brand to life to bold typography and vibrant colours that help add energy and excitement. Furthermore, its intuitive layout highlights key features of its software product in an approachable manner, providing another great example of making complex software products accessible and enjoyable to its audience.
Basecamp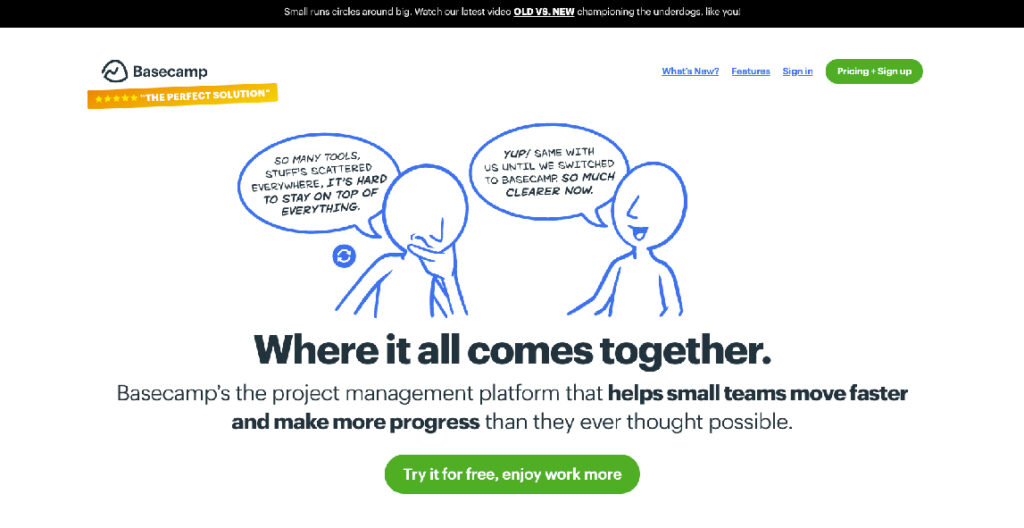 Basecamp's website design exemplifies their dedication to simplicity and efficiency, featuring an attractive grid-based layout on their homepage that neatly presents each feature and benefit of Basecamp, with muted colours and minimal design elements creating an air of calm while the clear typography helps users quickly locate what information they require – evidence of Basecamp's dedication to communicating complex ideas through simplicity.
Zoho CRM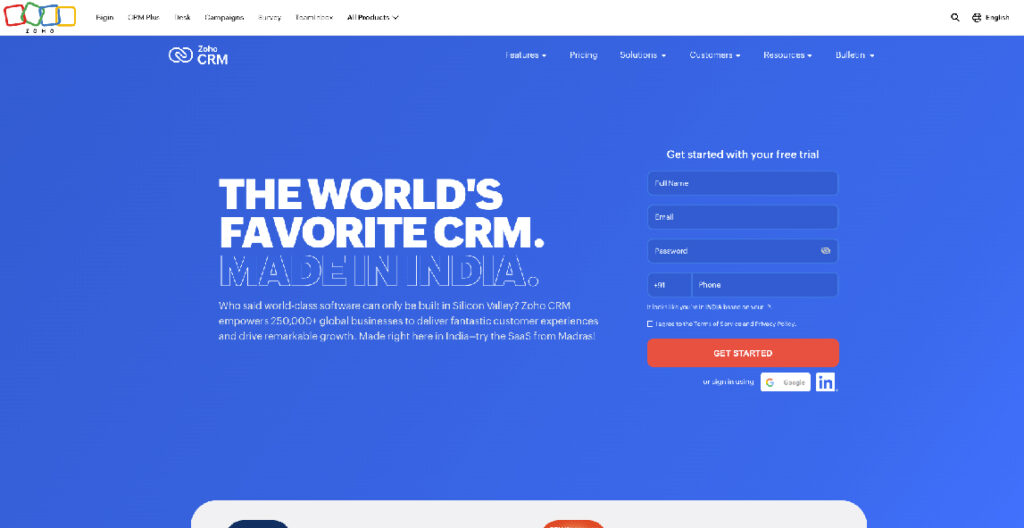 Zoho CRM's website design is professional and informative, catering to businesses searching for an all-in-one CRM solution. The homepage showcases key features and benefits, while subtle animations add sophistication. Clear typography makes understanding its value proposition straightforward for visitors – this makes Zoho CRM's design an outstanding example of professional online presence creation.
Final Thoughts
In summary, having an appealing SaaS website design is critical to any company's digital success in today's competitive digital environment. A visually appealing and user-friendly site will attract more visitors, increase conversions and bring in revenue for businesses of any kind. By following the top 10 SaaS website design principles, businesses can create professional and engaging web experiences that highlight products or services effectively online – an investment that will yield long-term dividends to any SaaS enterprise.