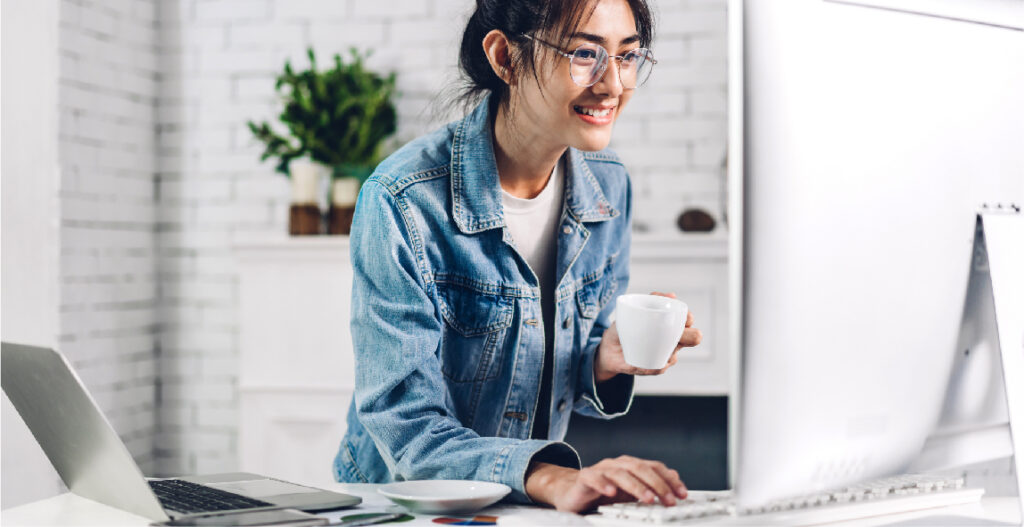 Website design is constantly morphing. To stay abreast of current web design – development trends and techniques and inspire your designs, we've put together this list of 10 excellent modern website designs to stay abreast.
Modern website designs not only catch visitors' eyeballs but also create an optimal user experience and effectively convey your brand message. No matter if you are running your own business or looking to revamp an existing personal one – these examples of contemporary website designs provide invaluable inspiration!
Let's delve into this exciting field together & find some outstanding examples out there!
10 Best Modern Website Designs
Now, we have come to the primary section of the post as we discuss the top 10 modern website designs that can certainly help you move forward. Check it out.
Upperquad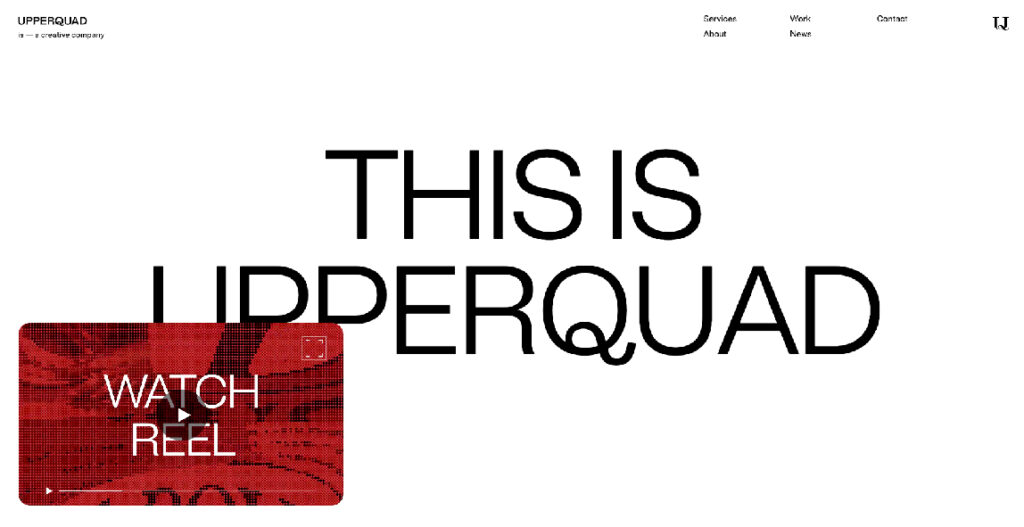 Upperquad's website design exemplifies modern aesthetics with an undeniably stylish appearance. Boasting a clean and minimalistic layout that instantly draws in visitors to its sleek aesthetics. Bold typography stands out, creating an air of elegance, while ample whitespace adds sophistication. Navigation is intuitive yet user-friendly, so visitors can explore various sections easily; Upperquad's site stands as proof that simplicity can lead to beautiful online presences like Upperquad's.
Hyer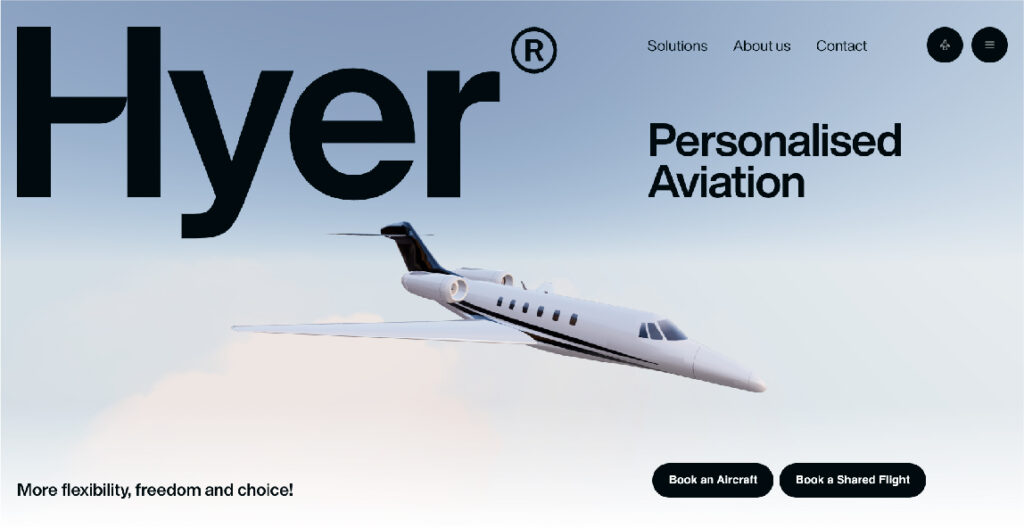 Hyer's website design draws visitors in with eye-catching visuals and interactive elements that capture visitors' interest, from an alluring video background that immediately transports users into its world to animated graphics that keep visitors hooked while subtle animations add depth and interactivity – this design showcases what can be accomplished when crafting visually arresting yet immersive digital experiences like no other can.
We-Go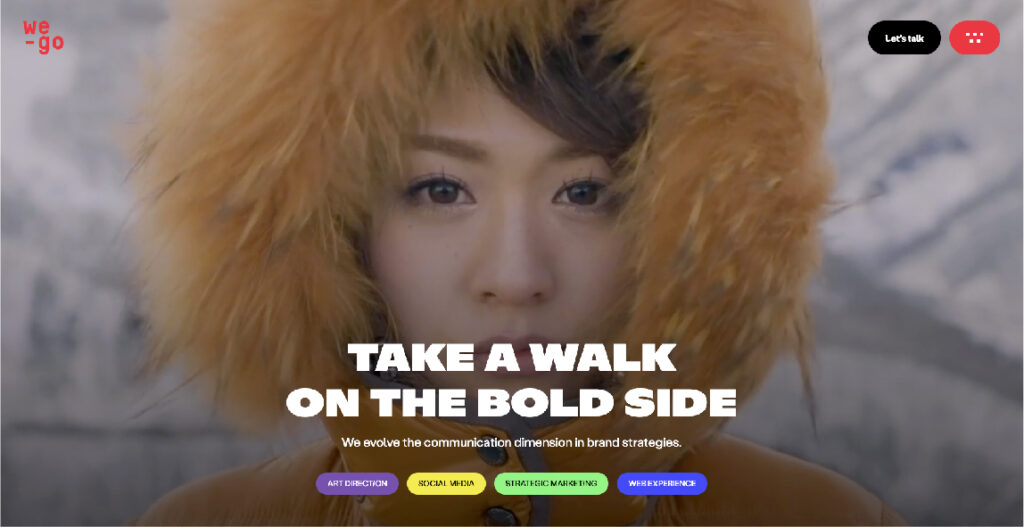 The website design for We-Go stands out with its distinctive and playful style, using vibrant colours and engaging illustrations that attract users instantly and create an intoxicating sense of fun and anticipation as users navigate their way around it. Furthermore, its unconventional layout features dynamic elements that shuffle around as users explore. In short, its creative website design highlights the power of innovation to establish an unforgettable online presence for We-Go's product offering.
SWAB THE WORLD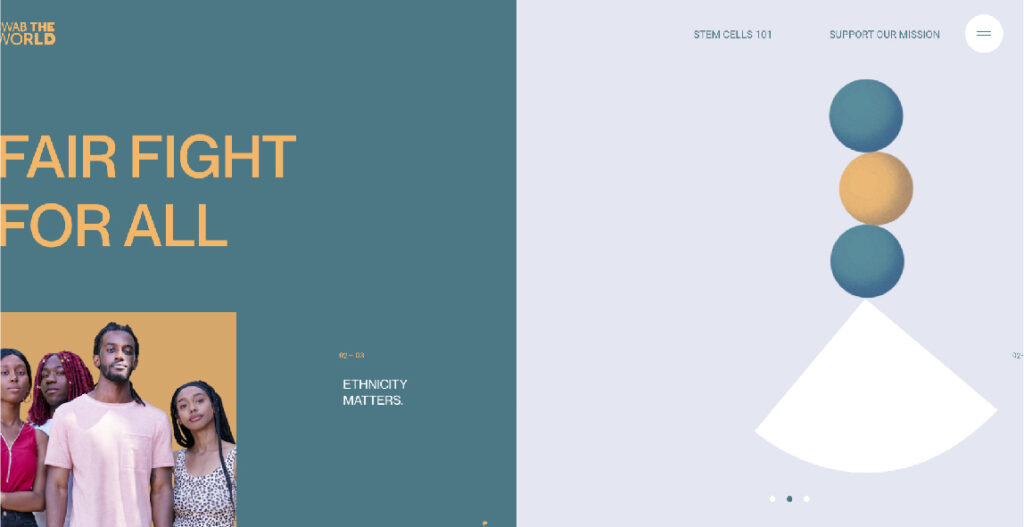 Their website design exudes an audacious and contemporary vibe, thanks to dark colours, grungy textures, and unconventional typography that give a sense of rebellion and nonconformity. Similarly, its layout features elements placed at different angles or positions, adding visual interest and dynamic features – an example of breaking with tradition yet creating an eye-catching online presence like no other website can.
My Orthos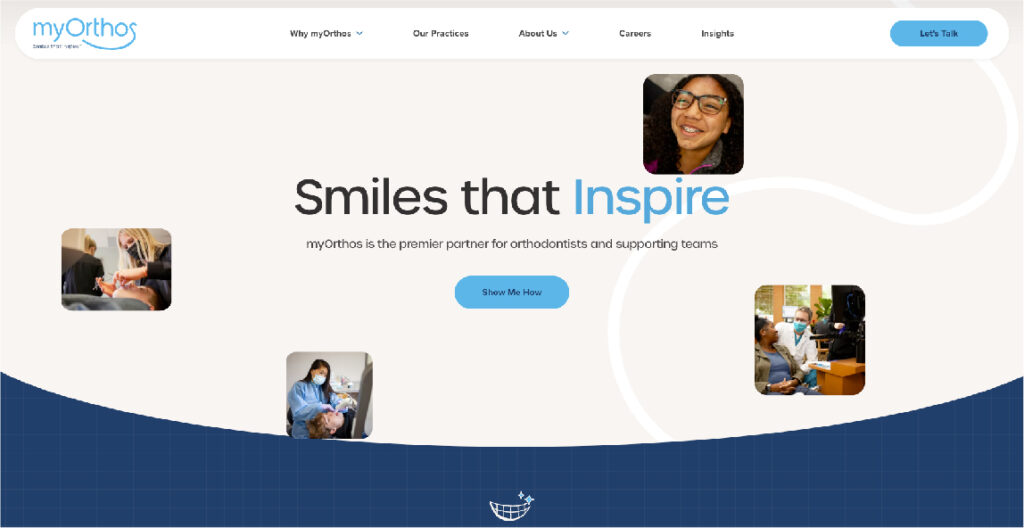 My Orthos' website design emphasizes clean lines and functional elements. A grid-based layout, organized sections, and neutral colours create an atmosphere of trust and professionalism – two qualities essential to creating an impactful online presence. My Orthos demonstrates this value effectively through their site.
Sid Store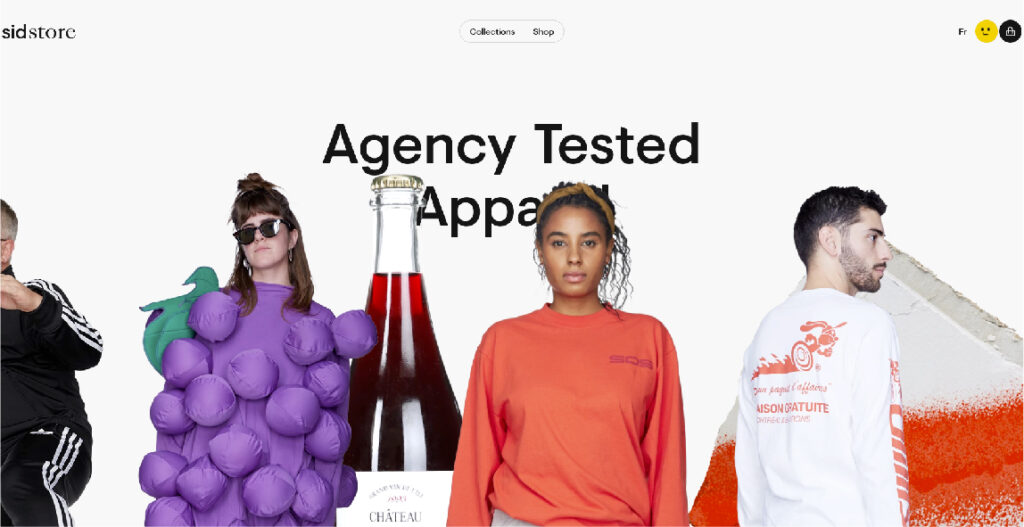 The Sid Store website displays an elegant and sophisticated aesthetic that perfectly captures its brand aesthetic. Bold typography, clean lines, and minimal colour palette create an eye-catching experience for visitors; a seamlessly navigable navigation system facilitates browsing/purchasing products easily; high-quality images/interactive elements further elevate user experience – these all create an enjoyable user journey on this modern yet sleek design site!
Newest Americans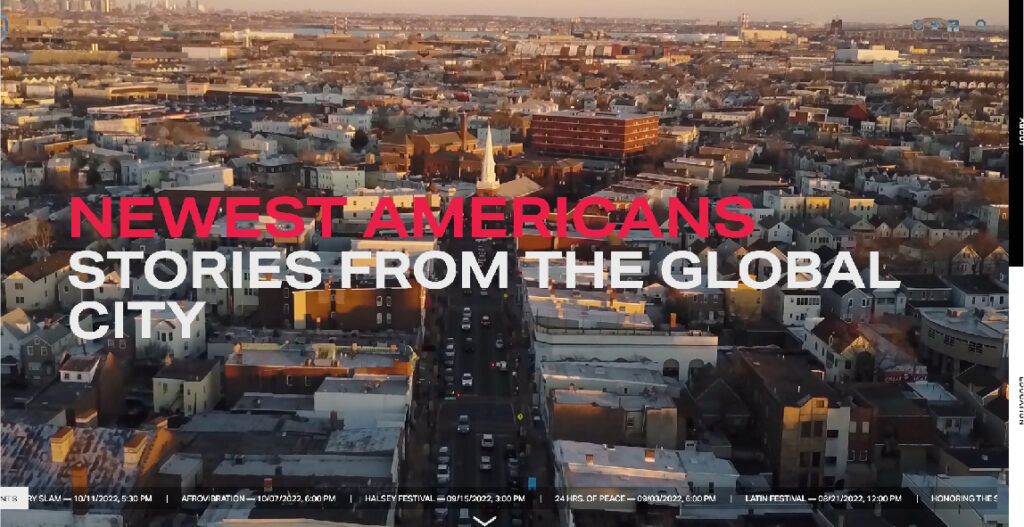 The Newest Americans website stands as an outstanding example of modern and immersive design. The homepage showcases an eye-catching video background that immediately engages visitors, while parallax scrolling and interactive elements create an engrossing browsing experience for users. Furthermore, their design incorporates an attractive colour scheme as well as unique typography, which adds another level to storytelling aspects within the content creation process.
Overflow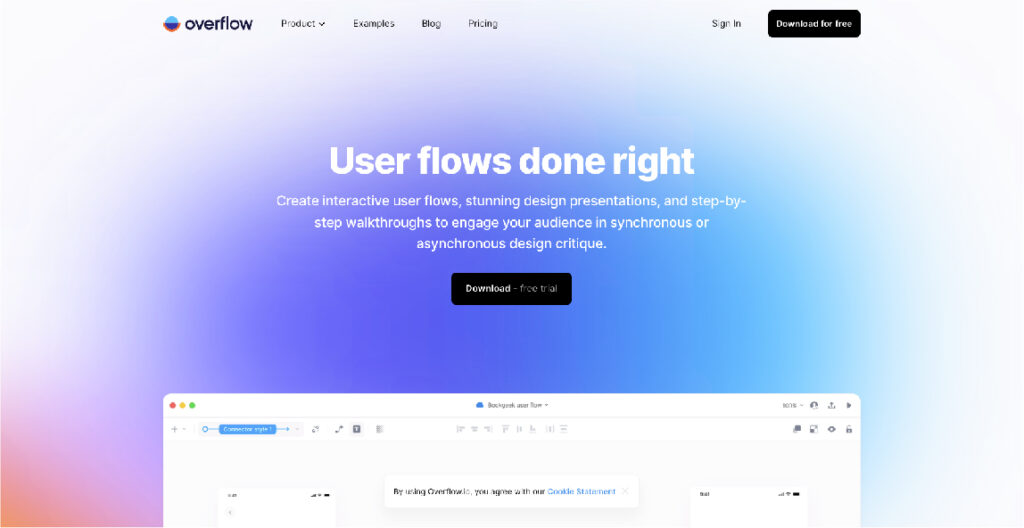 Overflow's website showcases an uncluttered and minimalistic aesthetic that places emphasis on the product itself. White space and simple typography combine to convey sophistication and professionalism while communicating key features and benefits through concise yet visually attractive sections; subtle animations add interactivity for an enhanced user experience.
Aegiq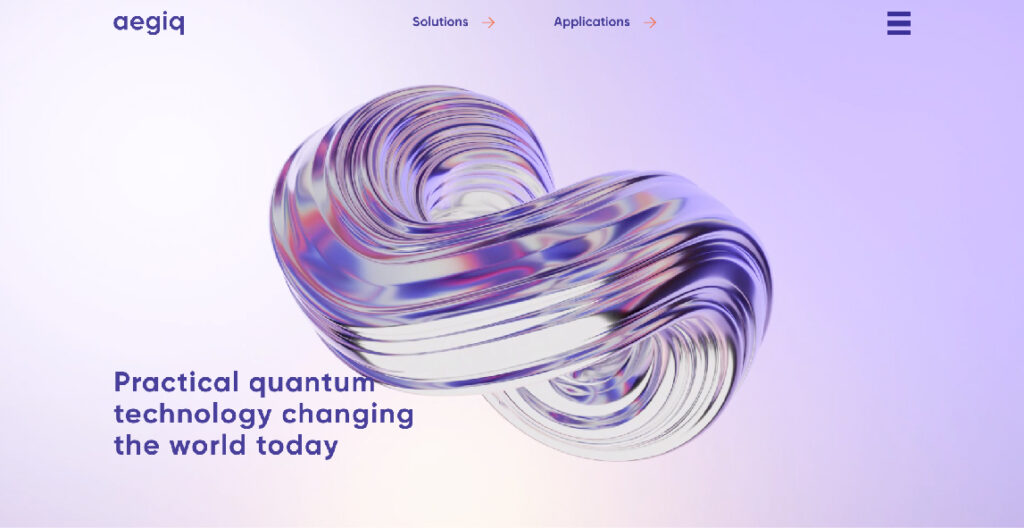 Aegiq stands out with its vibrant and energetic design on its website, using bold colors, geometric shapes, and playful animations that create a truly eye-catching experience for visitors to explore its products and services through interactive sections with eye-catching graphics and an intuitive navigation system that makes exploring easily accessible for any visitors to Aegiq's products and services.
SaaStock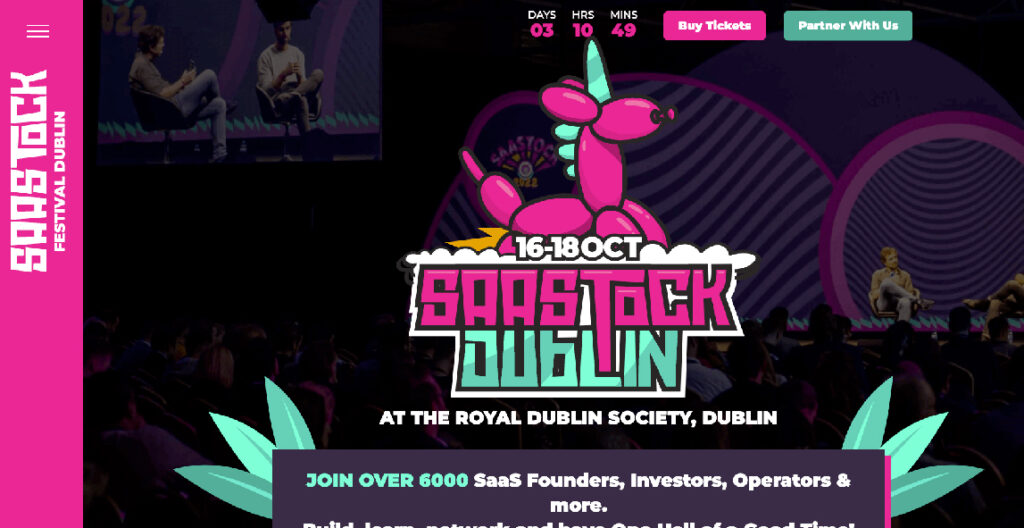 SaaStock's website displays an elegant and professional design tailored specifically for an event. Utilizing dark hues paired with high-resolution images and sleek typography creates an air of sophistication while effectively communicating event highlights through well-organized sections; interactive elements like countdown timers and registration forms further enrich user experiences.
Final Thoughts
So, modern website design is essential in today's digital environment. It not only enhances visual aesthetics but also optimizes user experience and increases traffic volumes and conversion rates by adopting responsive designs with intuitive navigations and engaging content to successfully communicate brand messages and retain customers. With digital trends constantly shifting, it is imperative for businesses to keep abreast of modern website trends so as to remain competitive and meet their goals.
Best Web Page Design Inspirations [52 Examples]
To provide you with a glimpse and inspiration for modern website pages, we've clustered 52 web page design examples from the leading industries to help you stand out in the digital landscape.