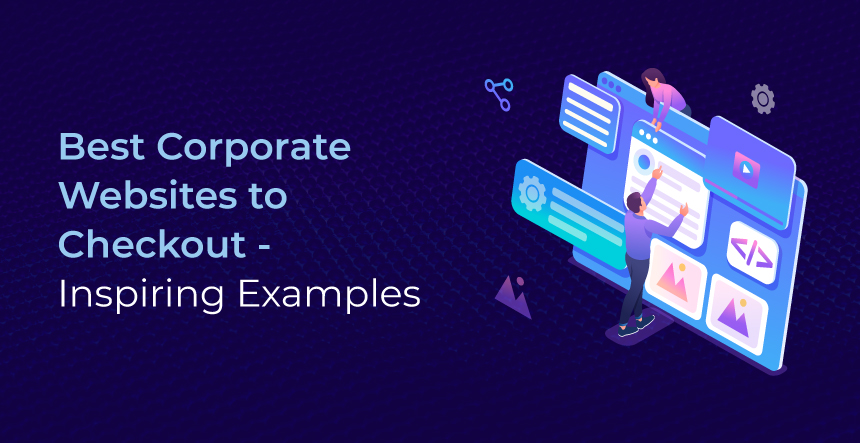 A successful business requires a website to promote and market itself on the Web. A creative website with professional appeal accelerates growth. So, what makes a sales-driven corporate website? The website must create an equilibrium between appealing design and user-friendly functionality to capture, engage, and inform the audience across the conversion funnel.
According to a market research report, "50% of customers believe that corporate website is important for developing and strengthening the brand image of a company."
Thus, a high-quality website for a company is essential if it seeks to beat the competition. To create a professional and beautiful website, users can opt for a low-costing solution or invest in a customized site. This article shares the features of an excellent web design through the following best corporate websites that will inspire you to create your own winning strategy.
24 Examples of Best Corporate Service Websites
1. Pienso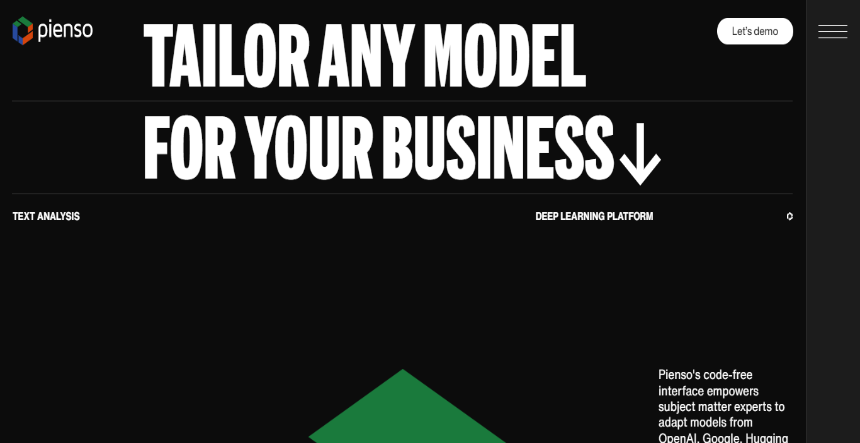 Pienso is a technology company that designs interactive AI-powered solutions to help businesses achieve their goals. This website practices what it preaches, hence its homepage is designed like a storyboard that informs users about its product and guides them from problems to solutions. The CTAs display animations through the scroll-trigger technique.
2. Cherche Susan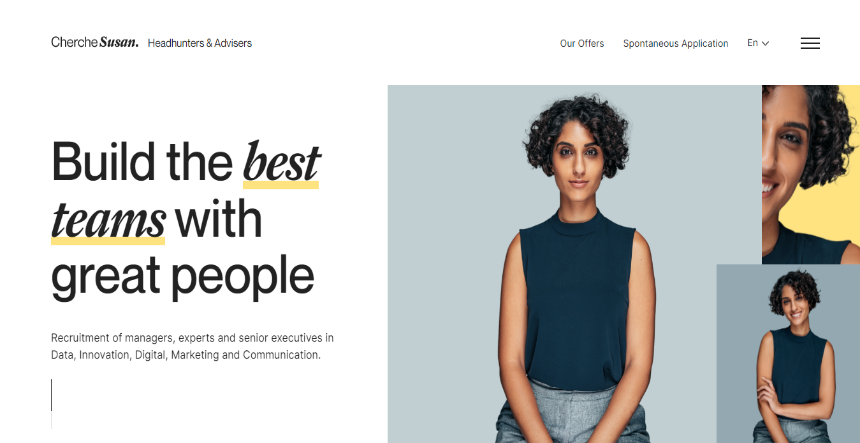 Cherche Susan is a Recruitment & HR agency in Paris. Its website displays a corporate tone with typography, whitespace, and professional photographs.
3. Blavity Inc.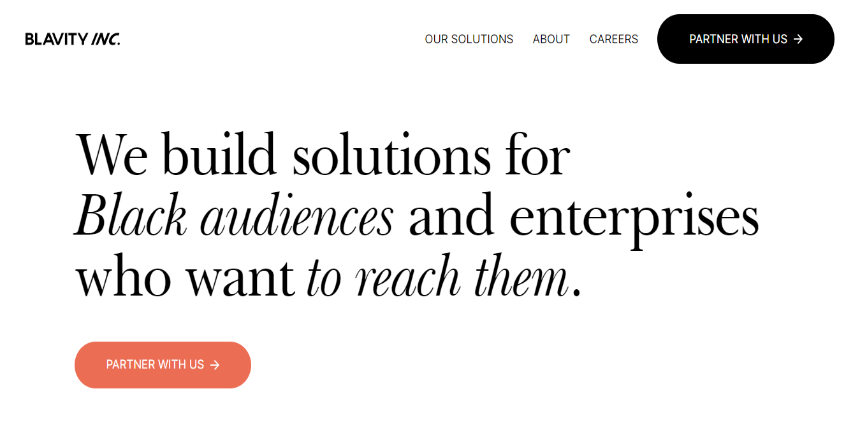 Blavity Inc. hosts several brands catering to the community of Black youths. The website contains a full-screen video on brands that quickly explain the products offered. Further, an overlaid CTA allows users to act without scrolling.
4. Calendly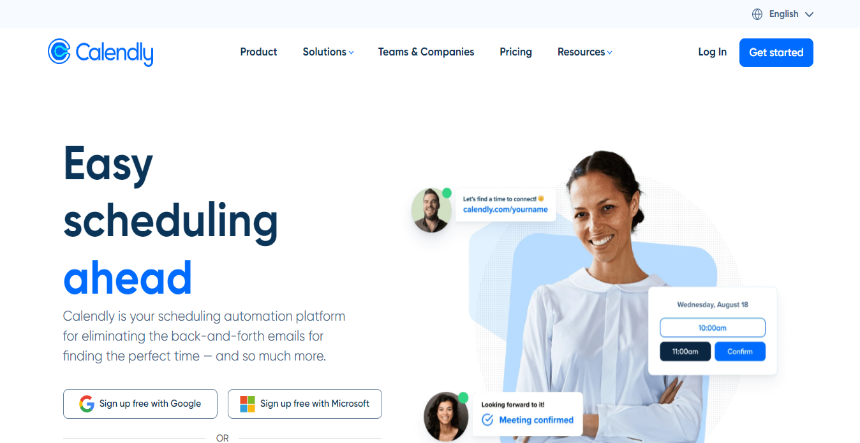 Calendly is a software company that develops business communication applications such as the scheduling application that allows users to easily schedule appointments and follow up on external meetings. This SaaS company's website offers crisp and user-friendly navigation for users.
5. Garden Eight
Garden Eight is a digital design studio that describes its website as "simple and playful", which is certainly seen through its layout – an interactive canvas of fleeting animal-like shapes.
6. Asset Class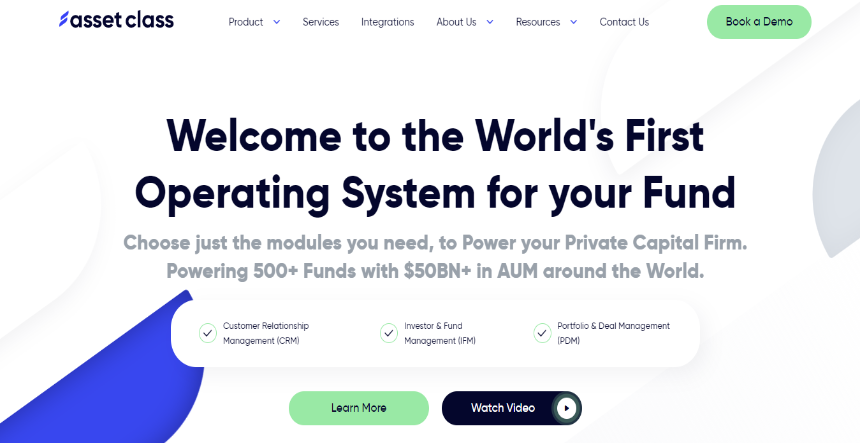 Asset Class is a software company that builds solutions for commercial lending, private equity, and venture capital firms. This SaaS company promotes a website with a consistent color scheme and CTA buttons that display icons, text, and product screenshots upon clicking.
7. Sino Group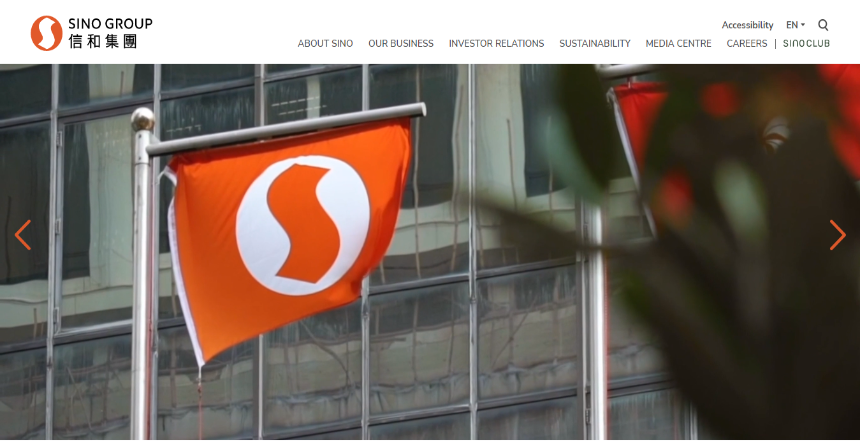 Sino Property Services is a Hong Kong-based property management and environmental services company. The company's website hosts photographs of properties being managed by it.
8. Chartwell Partners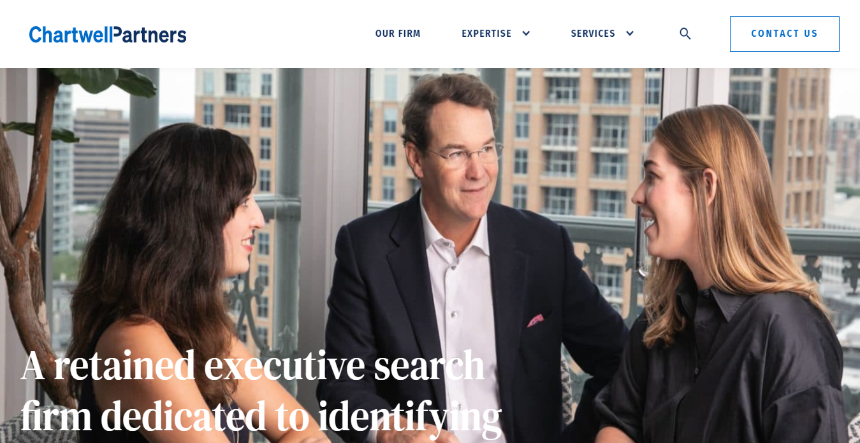 Chartwell Partners is a corporate agency that offers services to the healthcare and finance sectors. Its website with a neat design layout and bold colors defines the brand name well.
9. JM Wilson Solicitors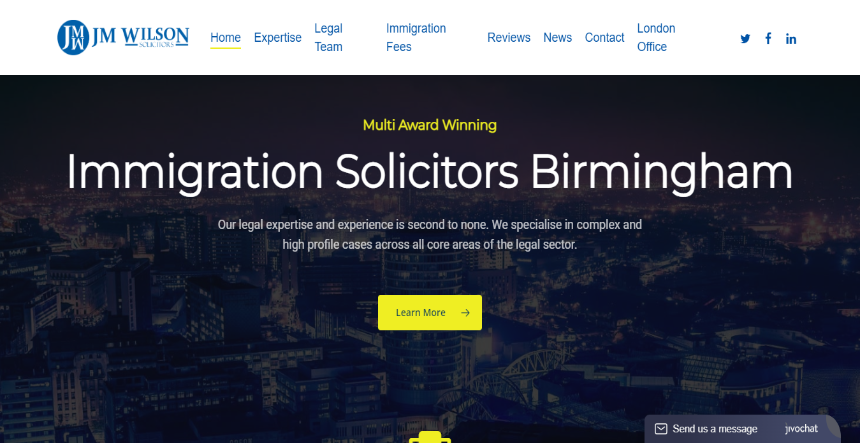 JM Wilson Solicitors is a UK-based Immigration and Asylum firm. It uses social proof to sell its services. The website displays recently won awards and recognition, client success stories, and testimonials. The text and graphics are aligned in a neat layout that compels a prospective customer to call the agency instantly.
10. EQT Ventures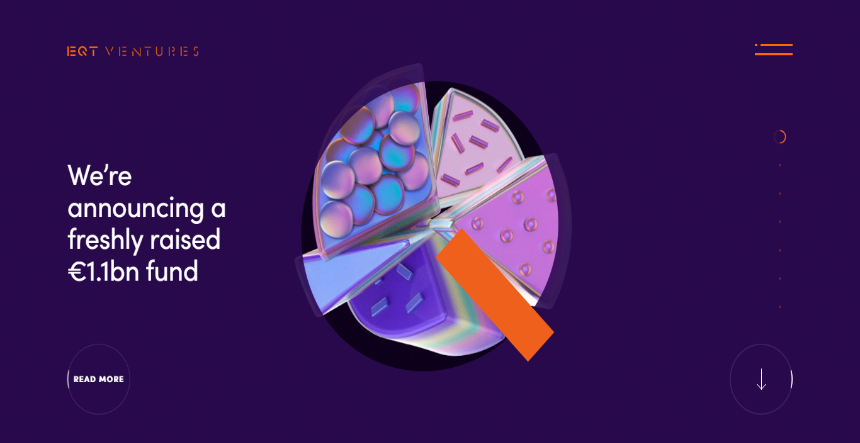 EQT Ventures is a venture capital firm that invests in technology companies, globally. Its' website supports an excellent scroll effect that allows users to sectionally browse the website to gain relevant information. Further, it uses bold purple colors, animations, and visuals to make it appealing.
11. Thora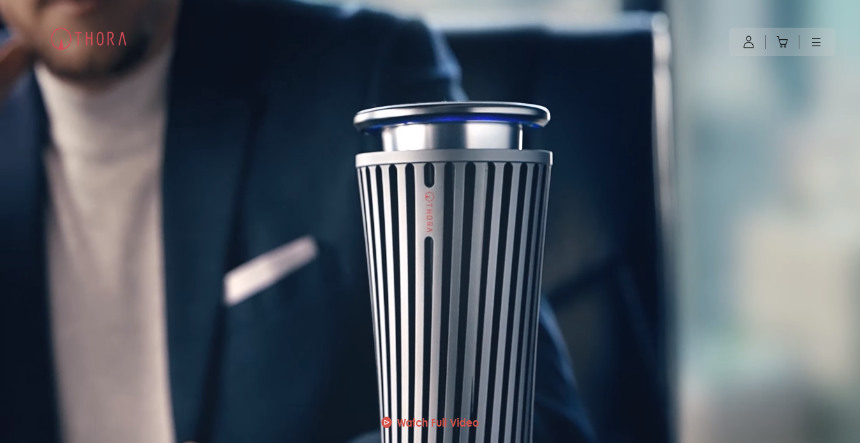 Thora is a luxury wellness product company based in Stockholm. With its full-screen video, powerful images, clean design, and contrasting color scheme, the website sells the brand vision of an environment-friendly lifestyle quite well.
12. The Shift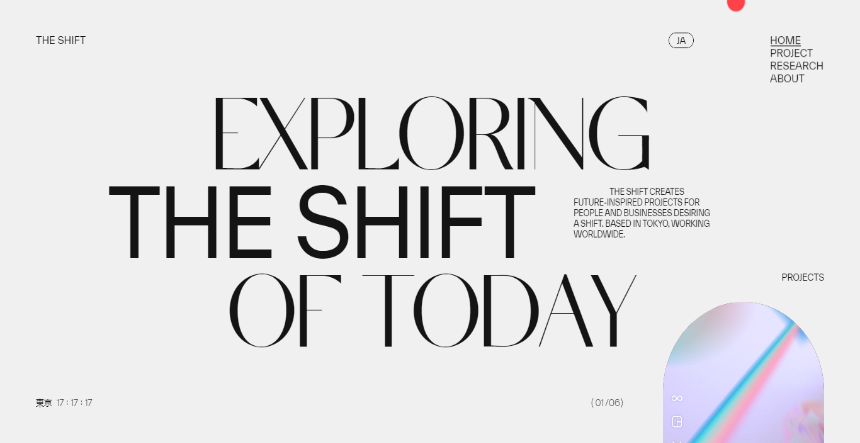 The Shift is a transformational Education, Media, and Events company. Its website supports visually-appealing font styles and text crawlers, visual media, and a clean layout.
13. Deco Glas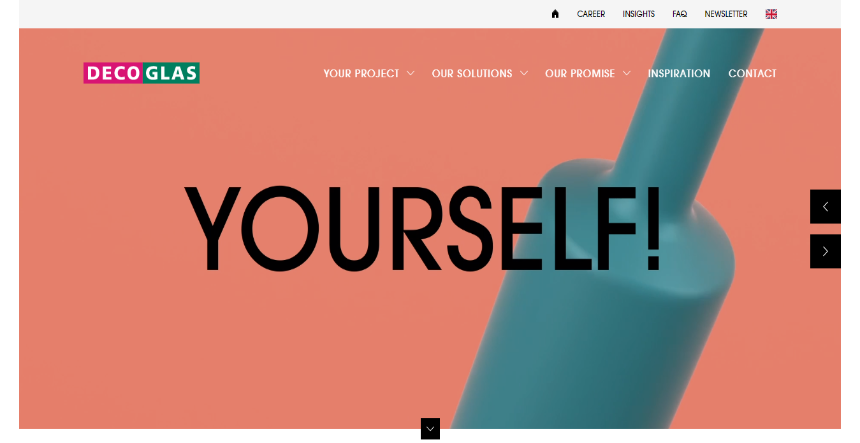 Deco Glas is a glass manufacturing company based in Germany. Its website supports a video animation on its services, followed by a full-page image slider, and a hamburger menu located on the screen's top right corner. By using animated films businesses are improving their reach, engagement, and conversion rate. Hence, if you seek to improve the bottom line, invest in a web design that supports skillful product photography and video animations, and a hamburger menu.
14. Ashcroft Law Firm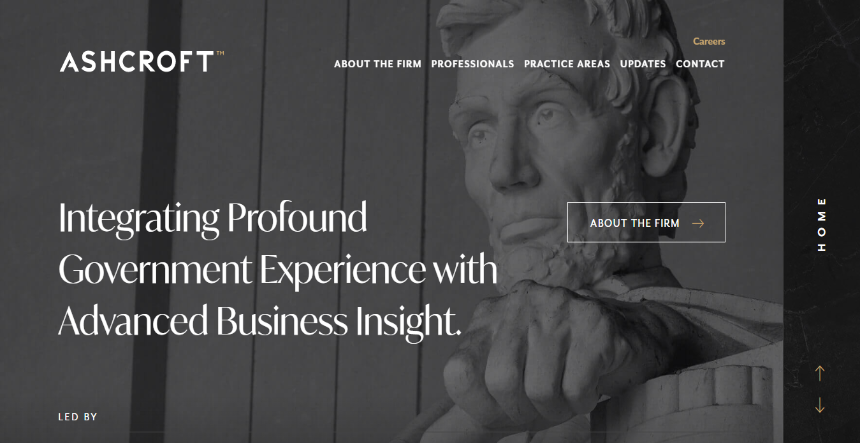 Ashcroft law firm's design supports a serif font style displayed across a palette of suave color themes. It features the Lincoln Memorial image on the homepage that sends an honest message to its visitors. Further, it supports post titles with feature photographs to give a glimpse of the services offered while instantly gaining audience attention.
15. Windfall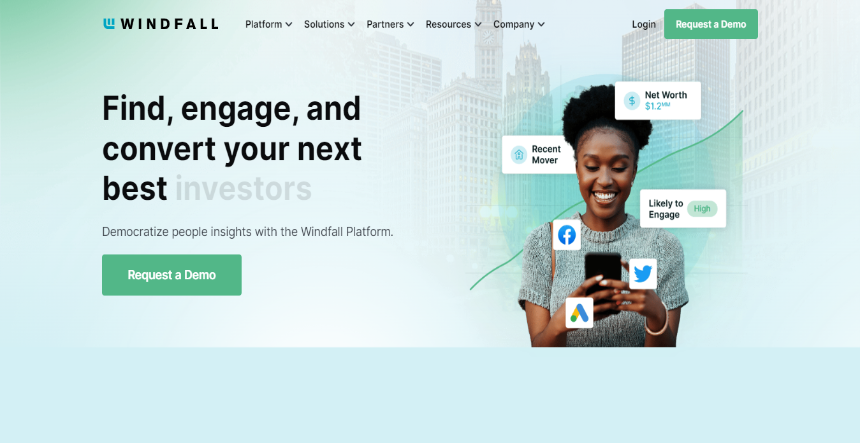 Windfall is a software company that builds solutions for digital marketers. This SaaS-based company supports professional images in the first fold with geometric patterns and shapes, and this decorative design is consistent across the website. Further, a clear CTA on the header propels the audience to take the desired action quickly.
16. K1 Packaging Group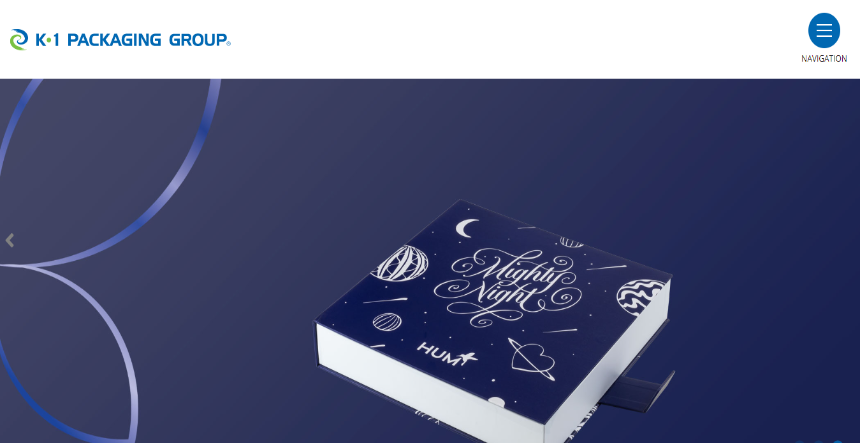 K1 Packaging Group is based in the United States and provides custom packaging for consumer products. They offer integrated services from conceptualization, designing, prototyping, and validating to manufacturing their solution. Further, a fade-in animation on scrolling and a full-page menu are other remarkable features of the web design.
17. GE Appliances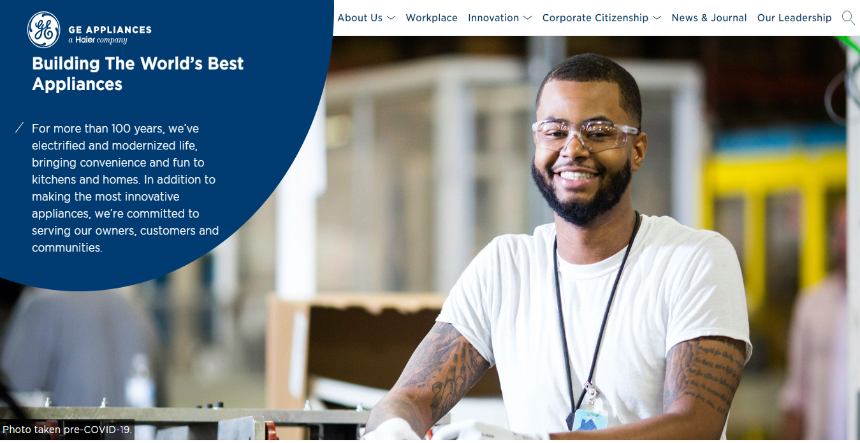 For a conglomerate that attributes its success to its people, GE Appliances is the best example. It showcases its people's contribution through excellent copywriting paired with encouraging images of its employees. Further, a light-coloured theme and a unique tagline floating on the header enhance the professionalism of the company.
18. Mediasoft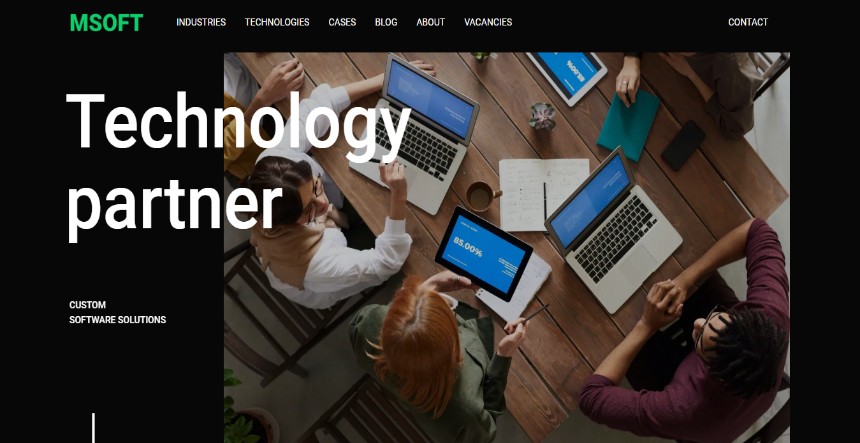 Mediasoft is a technology company. Its website supports a contemporary graphic layout featuring its workplace image in the background and an interesting catchline of "250 Developers." It offers a long-scroll web design that supports seamless animation scrolling.
19. Corint Media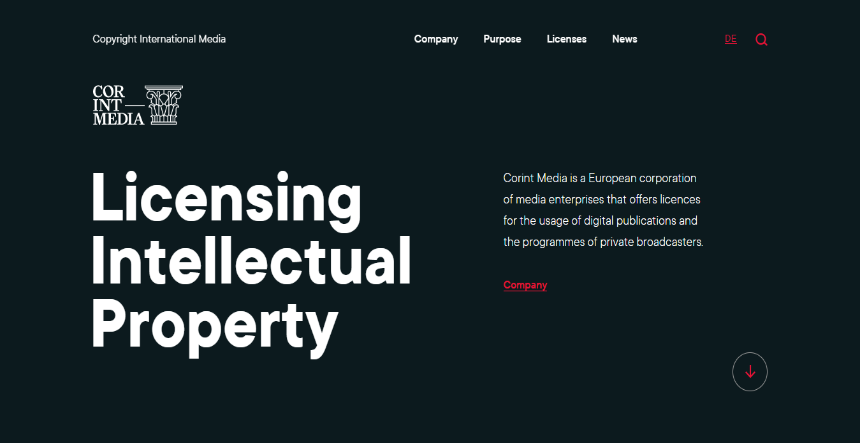 Corint Media is a European media corporation that provides licenses to digital publications and private broadcasters to showcase programs. Its website allows users to easily navigate across its simple web layout supported by classic scrolling animations. By clicking the search button, a full-screen search bar gets activated. Further, the header offers an option to select from two languages.
20. Highland Europe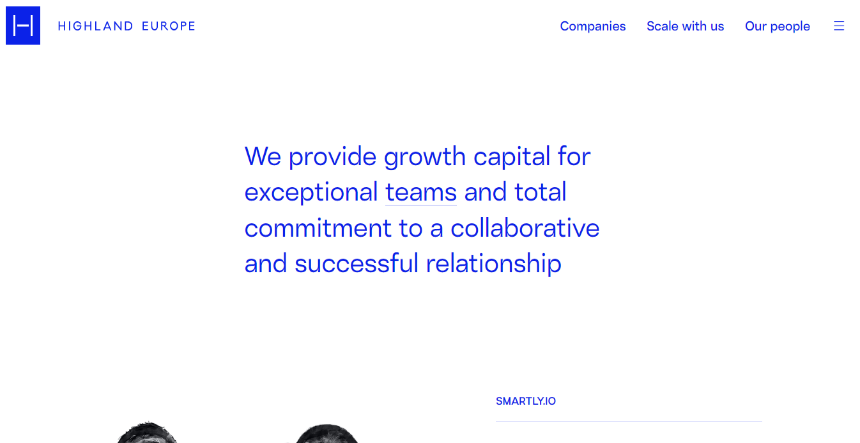 Highland Europe is a venture capital firm. Its stunning website offers the glimmer of blue accent color on a white background. An artistic illustration is displayed in the top fold, while an image slideshow is displayed when the mouse hovers over the word "team."
21. Nolook Inc.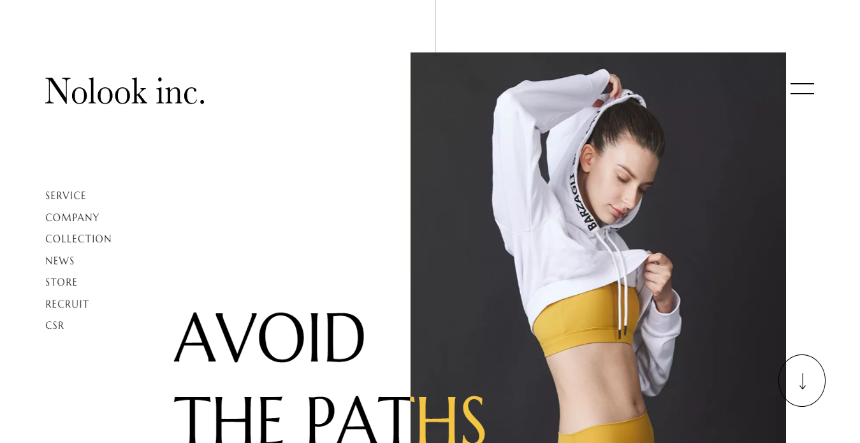 Nolook Inc. is a sportswear design and manufacturing company. It supports aesthetically striking design with seamless image fade-in animations and image sliders and rich typography.
22. Plex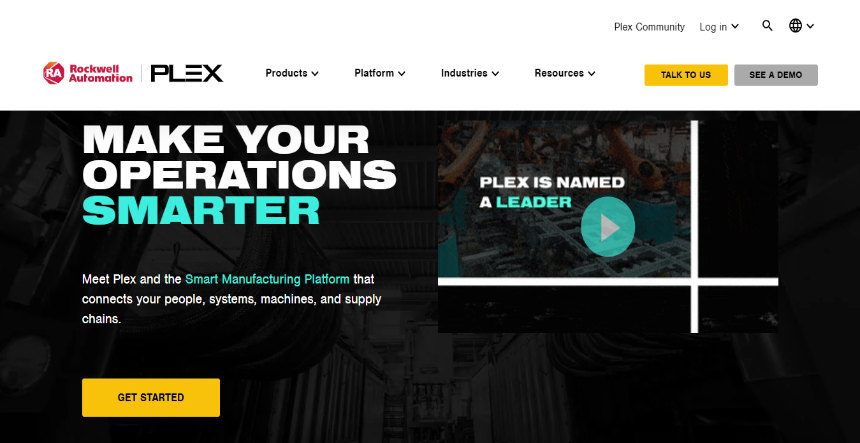 Plex is an online streaming movie and video company. Its classic web design supports social media proof by highlighting statistics, while its first fold contains a tagline and video. Its copywriters have written a brilliant introduction on videos that encourages users to instantly click a video and watch it.
23. QUARTZ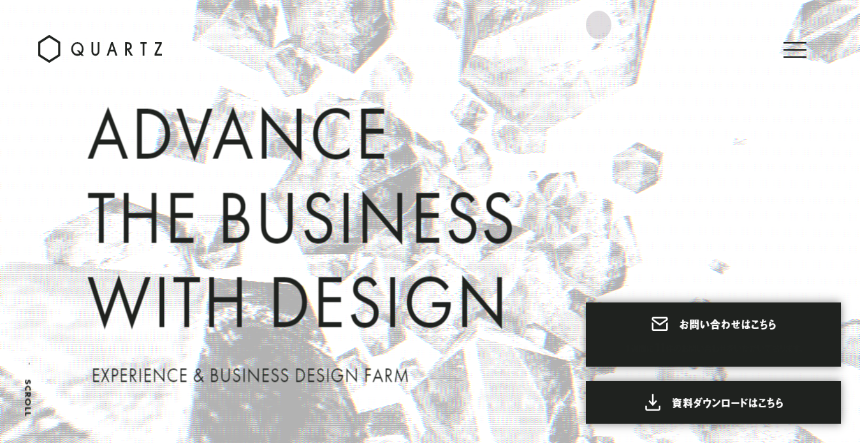 QUARTZ is a software company that designs digital products for businesses. Its website has a brilliant loading page that offers a preview of the website. The layout is easy to navigate for users. The pervasive "Contact Us" tab makes contacting the company easier.
24. Blackster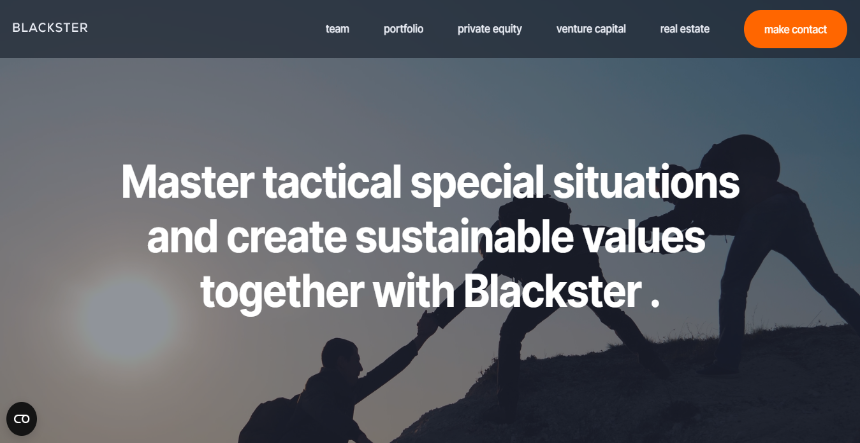 Blackster is a Munich-based investment firm. Its website supports a dynamic design with a full-screen background image, fade-in image, text animations, and a unique color scheme.
Final Thoughts
The Internet has opened avenues for businesses to gain new customers from different geographies. A compelling website that tells the story and generates user engagement and sales are the backbones of a thriving online presence. If you seek to create attractive and functional websites, these design ideas from the best corporate websites can inspire you. Alternatively, we can assist you with creating a brilliant website.