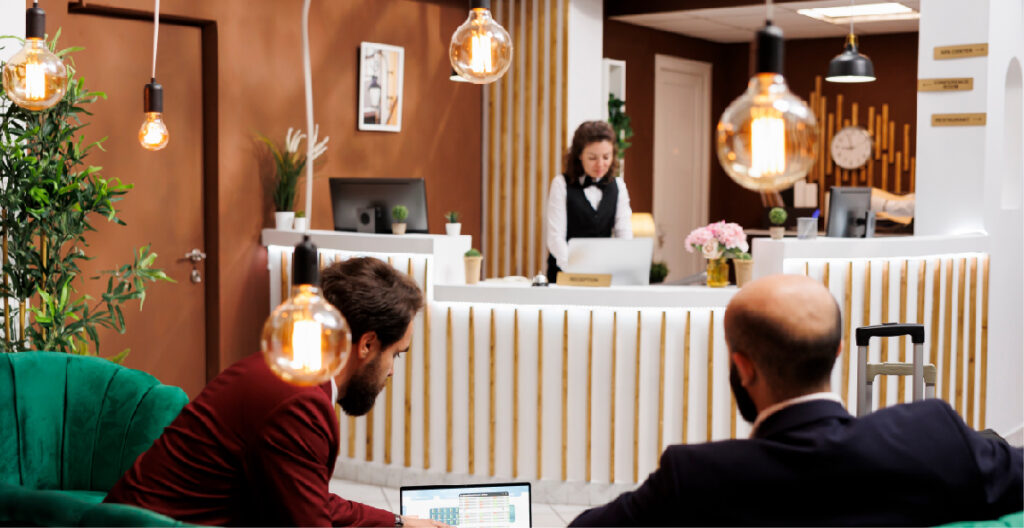 Website design is crucial for every industry, and the hotel industry is no exception. A fantastic hotel web design and a smooth eCommerce experience could accomplish much for your hotel business and set it apart from competitors.
Regardless of the kind of business you operate, if you are not online, you are entirely missing out on so many great opportunities and customers.
If you are looking to create a stunning yet user-friendly website design for your target customers, then be prepared to be inspired. You've come to the right place since we've chosen the 12 best hotel website designs to help you design the best one.
However, your online website must be personalized to your intended audience. You have to carefully choose those website layouts that best fit your use case, and one excellent way to do so is by looking at real-life instances in your niche.
If you are looking for examples of the best hotel website design along with some creative design tips, then this blog is all you need.
Keep reading!
11 Examples of Best Hotel Website Design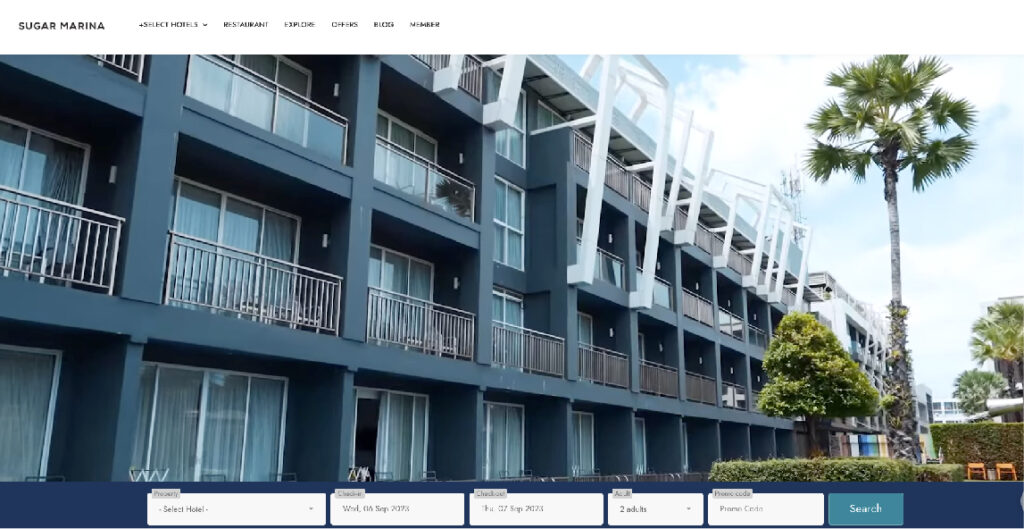 This hotel, bar, and restaurant website attempts to combine all three aspects of its service-based company into a stylish and functional layout. Explore the homepage to learn more about their accommodations and other services. The pictures complement one another effectively and create a unified appearance.
Alongside each image, there is also a focus on the typography, which uses a variety of fonts in order to establish a hierarchy within each paragraph of text.
Sensible Creativity is a multilingual website that allows clients worldwide to book their vacation with a simple and straightforward CTA button.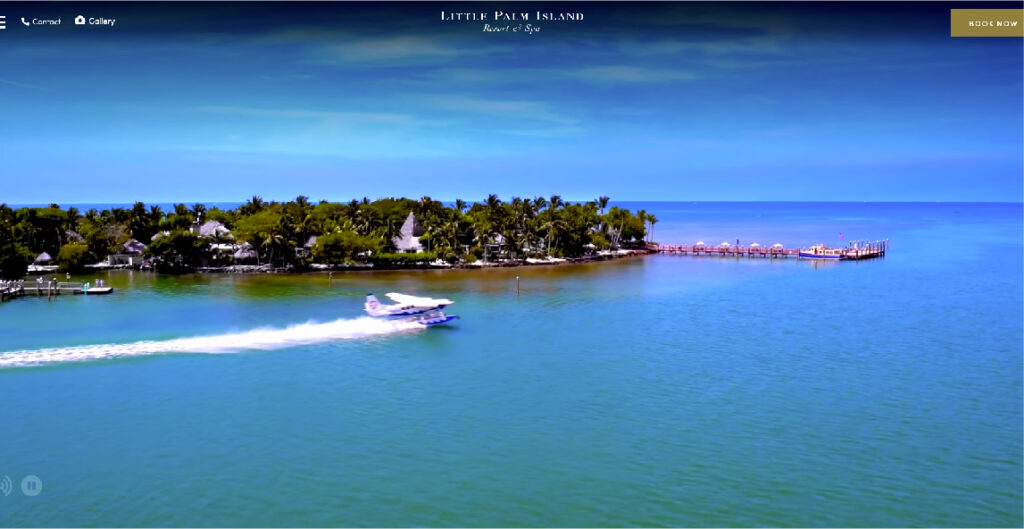 When it comes to hotel web design, simplicity is crucial. Colors and aesthetic components used in excess can confuse your visitors.
If you've been searching for inspiration for a basic yet efficient web design, Little Palm Island's website design is the one. The webpage opens with short films showcasing diverse island adventures. Then, as you scroll down, you'll discover more information about the goods and services they provide, along with a straightforward CTA button that reads "Book Now."
These simple website designs and catchy CTA buttons help your visitors to take the right action.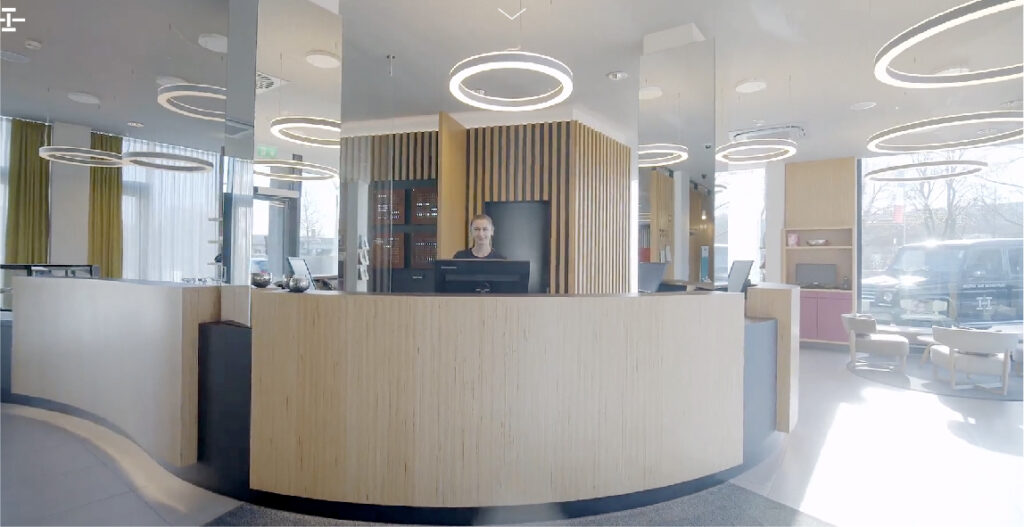 With its one-page website design, this hotel web design provides a full-screen immersion. It is something really powerful and excellent to truly immerse the user when they arrive.
The hero section has a gorgeous full-screen backdrop movie with navigation and contact links positioned on top. It provides the user with a quick overview of the hotel.
It is pretty interesting as they can simply relax and watch while the video walks them through the hotel's amenities. Each "page" uses the entire browser viewport as you navigate down, so no space is wasted! It is a genuine full-screen experience that takes the user through hotel-related information.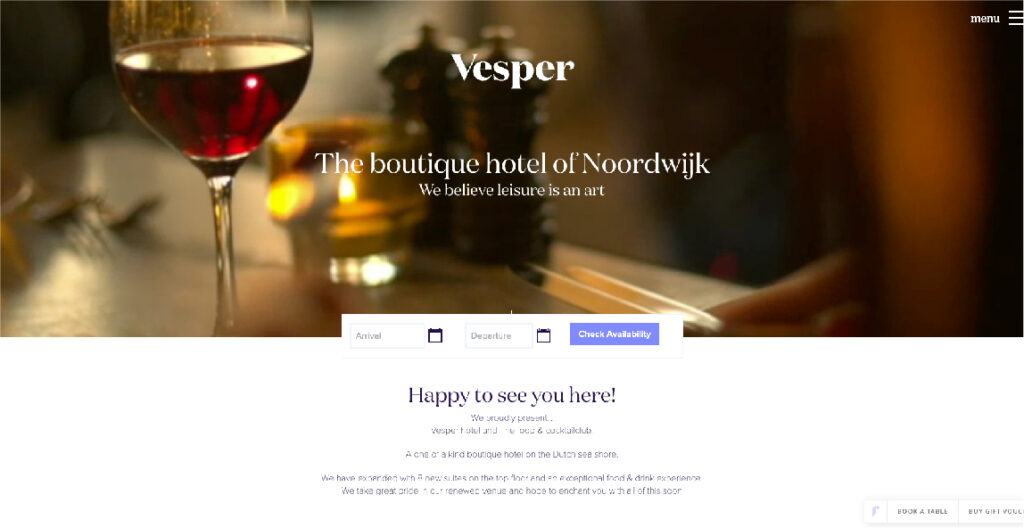 This Netherlands leisure boutique hotel's website has a straightforward design, pleasant color schemes, and complementary fonts.
Several visually stimulating components include:
The homepage has a backdrop video that plays slowly.
Extensive menu navigation.
Stunning photos with lots of color.
highlighted TripAdvisor rating
Mentioned highlighted USPs.
Vesper's website also allows visitors to find the essential features and most visited locations in a specific city or nation, making it simple for tourists to plan their itinerary.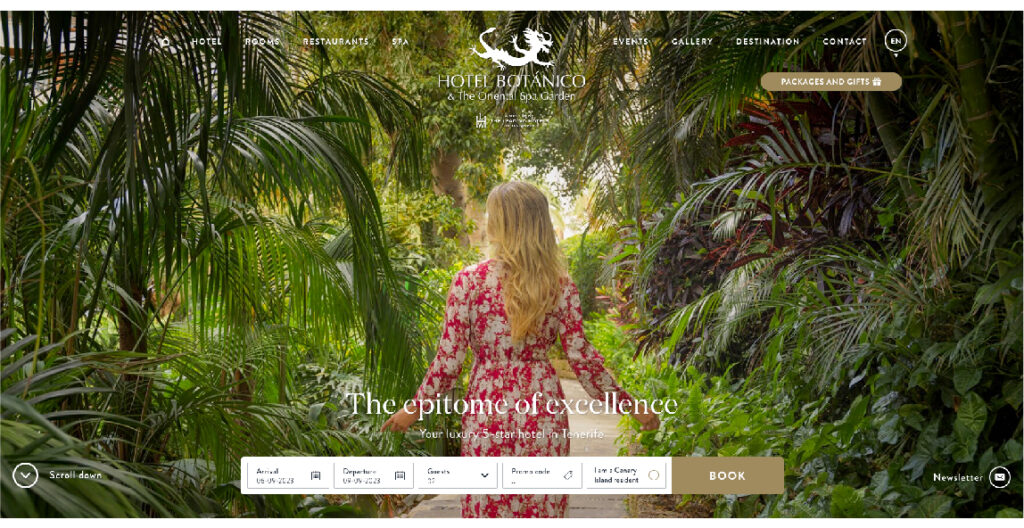 It is yet another of the best hotel website designs that beautifully depict the surroundings using full-screen photographs and backgrounds.
The navigation is superimposed on the photographs with white text, giving the site a clean and attractive appearance. When you scroll down, it becomes a sticky navbar.
Without delay One of the best things about this hotel's website design is the easy booking process. The booking bar is located in the hero area, is user-friendly, and makes excellent use of a CTA. The use of stunning graphics combined with minimal text keeps the user engaged in this website design.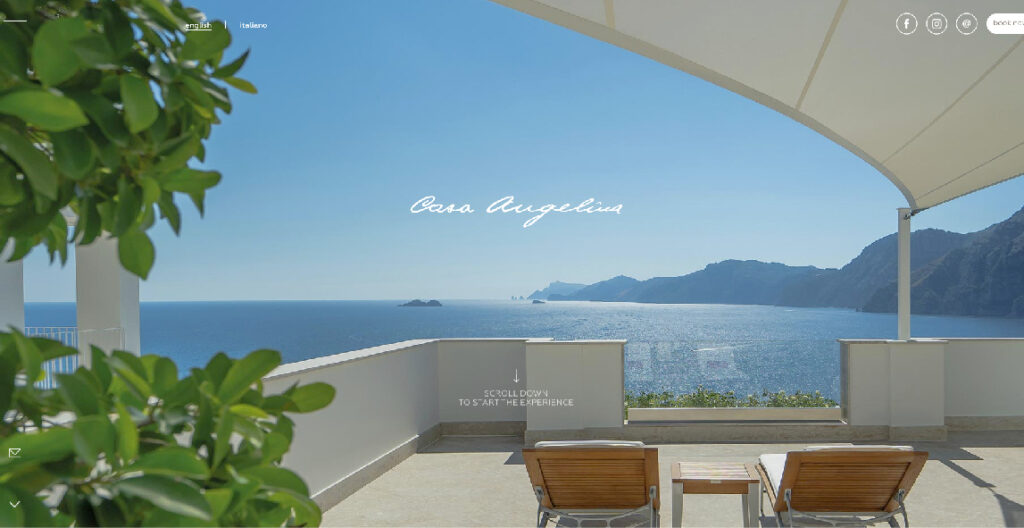 The best hotel website design for Casa Angelina beautifully integrates modernity. The audience takes in a modern visual experience that has been carefully chosen to increase consumer retention.
The website's stunning photos, clear and essential information, and user-friendly navigation are just a few of its unique characteristics. They have a fantastic design that resembles a moveable puzzle piece. Its precise design is suitable for both web and mobile use.
Casa Angelina demonstrated one of the most creative ways to amaze their audience. The website's clever space utilization is a noteworthy aspect to remark on. Not a single detail is overlooked, and the audience is made to feel accessible and inviting.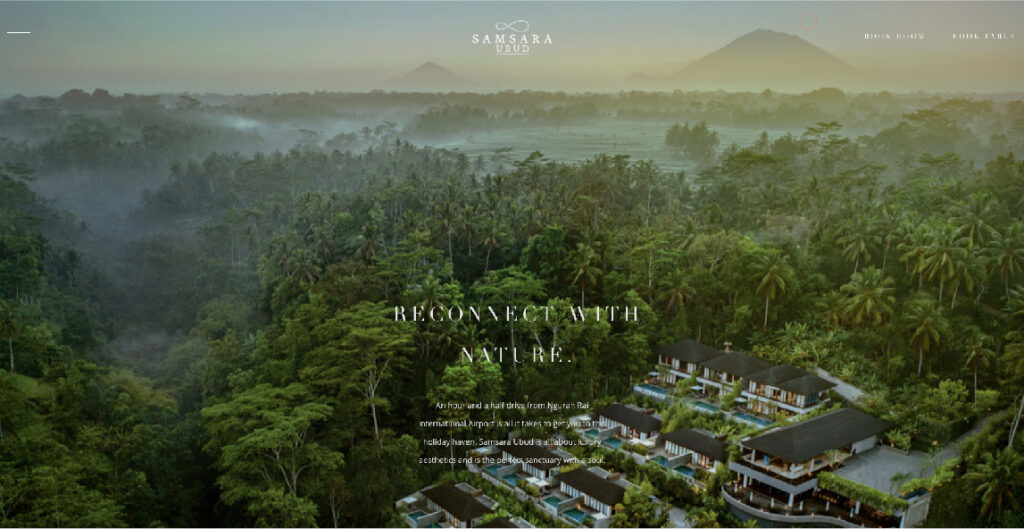 Samsara Ubud is yet another illustration of an opulent hotel's website design. The hotel website's user-friendly design and multi-directional navigation express its rich feel. The website also tells the brand story using amazing photos from the location and complementary typography.
It showcases the brand story in an eco-friendly manner and offers enticing navigation and high-quality images. On the website's homepage, two CTAs make it simple to make a reservation.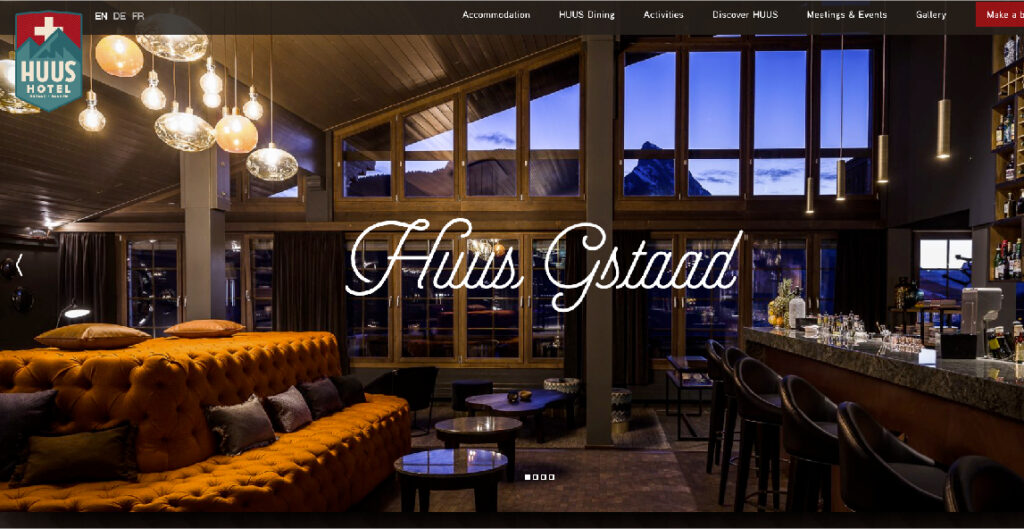 The website for the HUUS Hotel Gstaad always conveys a similar cosy appeal and elegance with an opulent ambience in the Alps.
The website's homepage features a captivating carousel that displays eateries, housing, and beautiful scenery. Including all the restaurants, rooms, and natural scenes on your home page is a great way to draw visitors and take action.
The website contains outstanding fonts and themes that give it a classy appearance. One of the critical features of the hotel website is how it uses Instagram to make videos and photos of the hotel's various amenities visible to users.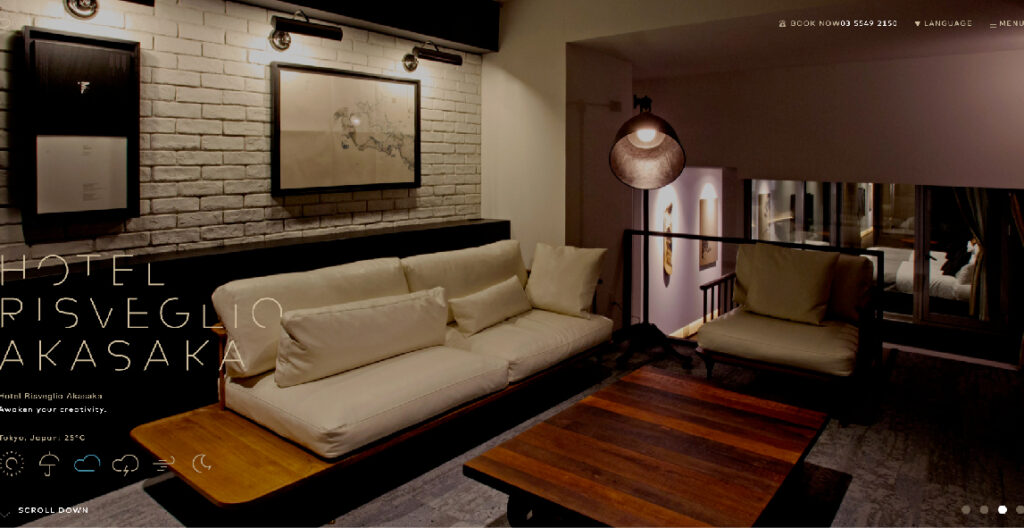 The hotel's user interface features a friendly, calm, straightforward style. The charming hotel interior décor is included in the background of its homepage design. The website features some basic but stylish fonts and icons. It even has a carousel graphic depicting a multi-dimensional aura of experience and space.
The architectural layout of the website fosters comfort and a pleasant atmosphere without appearing dull. A dynamic weather symbol and scrolling navigation for the booking page are also features of the website design. These aspects make the website conversion faster and more responsive.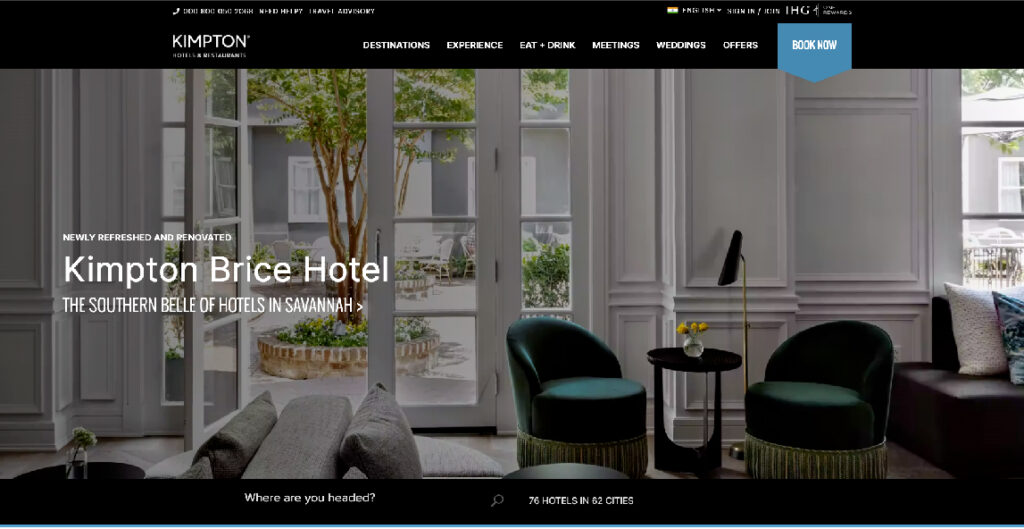 Kimpton is a company specializing in boutique hotels, each with a distinct personality. The primary Kimpton website excels in showcasing the individuality of each property while remaining true to the brand.
The main page of Kimpton has an editorial experience, high-quality imagery that speaks to a design-focused audience, and a search box that is easily visible for their above-the-fold CTA. The navigation is sleek and straightforward, making everything accessible to your target audience.
They also highlight the uniqueness of their company by showcasing their imaginative approach to weddings and other events.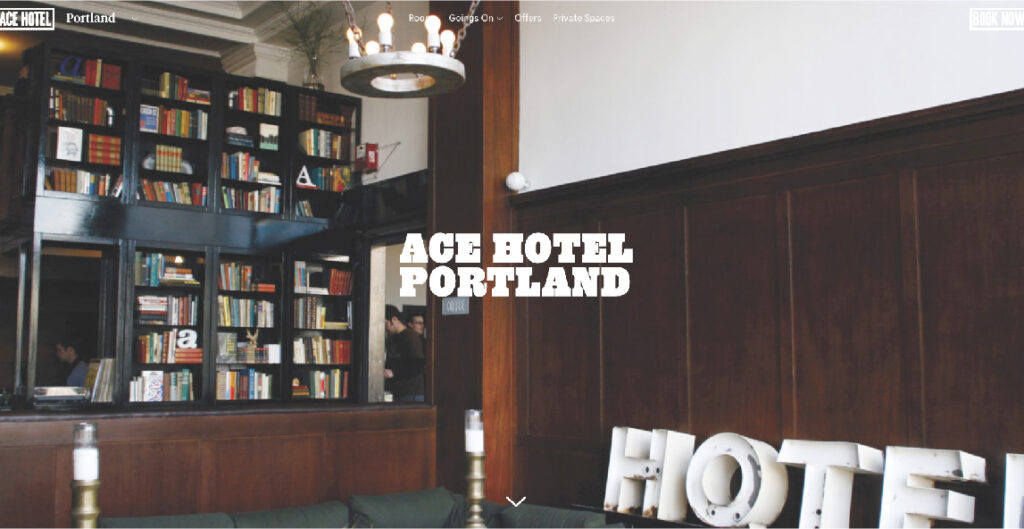 The Ace Hotel in Portland, Oregon, does an excellent job of capturing the essence of Portland in the design of its hotel website so visitors can get a clear indication of what they can anticipate from their stay.
The website frames images of the hotel using a distinctive 4-sided navigation method, keeping the design basic and straightforward while still presenting a wealth of information.
You should test your navigation with visitors if it is unusual to ensure that they can utilize the website quickly and find the required data.
12 Tips for Designing an Exceptional Hotel Website
Reflect on your hotel identity through your website design
Creating an appealing website design for a hotel business includes thorough & careful consideration of several key factors. First and foremost, the design should be a reflection of the hotel's brand identity.
It includes selecting a color palette and fonts that properly align with the hotel's style – whether it's a luxurious ambience with elegant, muted colors or a vibrant beach resort with playful fonts.
Also, various high-quality images and videos showcasing the hotel's amenities, rooms, and surroundings should be incorporated to give visitors a visual taste of what they can expect from your hotel.
Top-class User Experience is Crucial
The next thing you need to keep in mind while designing your hotel website is prioritizing user experience. It means developing a website with clear navigation that guides visitors to essential sections like room options, dining, amenities, and booking. You need to create a logical menu structure to make it clear what visitors can expect to find.
Another thing is mobile responsiveness. As with more and more users browsing through their mobile phones, make sure to keep responsive and functional across various devices. The booking process should be intuitive, with a user-friendly interface for selecting dates and room types and making secure payments.
Highlight the "Bonus Points"
Highlighting the hotel's unique selling points (USPs) or bonus points, which appeal to the customers to choose you, is another crucial aspect of effective website design. You can include special packages, offers, and promotions in an enticing manner to attract potential guests.
You can even incorporate authentic guest reviews and testimonials to build credibility and trust among your target audience. If the hotel is located in an area with attractions and activities, dedicate sections to showcase these local highlights. Consider providing virtual tours to give visitors a more immersive experience, enabling them to click the CTA immediately.
Add Clear CTAs
Adding clear and intuitive CTAs appeals to your customers to immediately take action. A well-designed website with strong CTAs guides visitors toward taking specific steps that align with the hotel's goals and target audience.
Implementing clear and compelling calls-to-action (CTAs) is crucial. These CTAs could range from "Book Now" buttons strategically placed on room and package pages to "Learn More" links for exploring amenities and special offers. Ensure that the words used in CTAs are concise and persuasive, creating a sense of urgency and encouraging users to take the desired actions.
These CTAs should be unique and make use of contrasting colors and placement to draw attention. You enhance the likelihood of bookings and conversions by providing straightforward ways for visitors to engage and convert.
Mobile Responsiveness is a Necessity!
Mobile devices have a significant and growing presence in the travel-planning journey, accounting for 58% of site visitors and 51% of page views. A hotel website nowadays loses a considerable percentage of its revenue-generating potential if it performs poorly on phones and tablets.
Tech-savvy consumers will leave at the first sign of difficulty, so a well-designed mobile experience is more than simply a good to have. Not only is a poor mobile experience annoying, but it could also harm your restaurant's reputation. For a pleasant user experience, make sure your mobile site is fully responsive.
Social Media Integration
Integrating social media into your hotel website design can foster a sense of community, engagement, and brand awareness. You can incorporate highly visible social media buttons or widgets that link to the hotel's official social profiles.
It enables users to easily follow and engage with your hotel on platforms like Facebook, Instagram, and Twitter. Displaying live feeds of your social media posts can provide real-time updates about events, promotions, and guest experiences. And your hotel will surely cross their mind whenever they want to book a hotel.
You can even highlight user-generated content, such as guest photos and testimonials shared on social media, on your website to showcase authentic customer interactions and positive experiences.
Design an easy & intuitive booking process
Creating an intuitive, straightforward interface while developing your website guarantees a simple and seamless booking procedure. Reduce the amount of steps needed by concentrating on the most critical information, such as the check-in and check-out dates and the number of guests.
Be aware that people who are requested to fill out a never-ending online form will probably give up in the middle of it. Make it quick, easy, and clear—even for inexperienced users—to increase conversions.
Transparent Pricing and Policies
Clarity and honesty regarding pricing and policies also provide trust and confidence in potential guests. Display room rates prominently and include details about any additional charges or fees.
Offering a breakdown of what's included in the room rate, such as breakfast or access to amenities, helps visitors assess the overall value. Clearly communicate cancellation policies, check-in and check-out times, and other relevant terms to avoid misunderstandings.
By providing transparent pricing information upfront, you empower visitors to make informed decisions and create a positive booking experience.
Add up subtle animations
It's generally a good idea to keep your website's motion subtle and basic. Animation might now be made more subtle with jQuery and CSS3, making it less uncomfortable and more elegant. There is even a new phrase for it: non-distracting animation.
It could potentially work well for the best hotel website design. For instance, you may show prospective customers some of the techniques the chef at your hotel restaurant uses or the seasonal changes to the window view. You can draw in your audience and increase conversions with the help of these attractive yet modest animations.
Try lazy loading
Since hotel websites typically include a lot of graphic information and room descriptions, organizing them improperly can result in poor loading times, which can drive away potential visitors and hurt your search engine rating.
By only loading content when visible in the viewport, lazy loading can reduce load times and prevent website stuttering caused by a considerable volume of content loading all at once.
Live Chat Support
Offering live chat support on your website is also essential as it creates a direct line of communication with potential users, providing instant assistance and addressing inquiries in real time. Live chat enables visitors to ask questions about room availability, amenities, special requests, and any other concerns they might have.
Having knowledgeable staff or chatbots available to provide quick responses enhances customer satisfaction and engagement, ultimately increasing the likelihood of conversions. This personalized interaction can be the deciding factor in whether a visitor chooses to book or not.
Note: Ensure your live chat feature is easily accessible and available during peak browsing times.
Easy CMS Updates!
Making your website adaptable to modifications is essential since your pricing may vary, rooms might get renovated, or new features might be added. Additionally, make sure that any upgrades don't harm the platform's overall design or negatively affect the user experience.
It should allow you to make changes to the content of your pages easily and rapidly. To manage this, you must select a suitable Content Management System. It enables updates to the content without requiring a dive into the code.
As a result, you have a better convenience of making changes without affecting your current website performance.
Conclusion
With so many options available, picking the best website design for your hotel may seem overwhelming. However, the ideal approach to go about it is to understand how you want your clients to perceive your business and even analyze some of the greatest website designs available.
It helps you understand what others are doing and what you should and shouldn't. To help you out, we have even listed the 12 best tips that will help you design a stunning website for your hotel business.
Also, keep in mind your target market and brand identity to design an intuitive and personalized website for your customers. If you are looking for a dedicated website development company that can leverage its expertise to offer best-in-class solutions, then reach out to KrishaWeb.
We are an experienced team of developers and designers who understand your requirements to offer satisfactory end solutions for your business and end customers. Feel free to get in touch with us…