Facebook has introduced the live videos for public figures via Mentions app in last summer. The company has made the feature available for everyone via iOS and Android app recently. And it looks like Facebook wants more and more people to use live videos. According to the Facebook, live videos have changed the way users interact with their friends and share interesting stuff in real time. Facebook has introduced several new features to live videos on Wednesday.
Facebook's Product Management Director Fidji Simo has revealed the awesome new features on the official blog post. He said, "Today we're excited to announce new features for Facebook Live to give you more ways to discover, share, and interact with live video, and more ways to personalize your live broadcasts."  Let's have a look at what new Facebook is bringing to the live video users.
Live for Groups and Events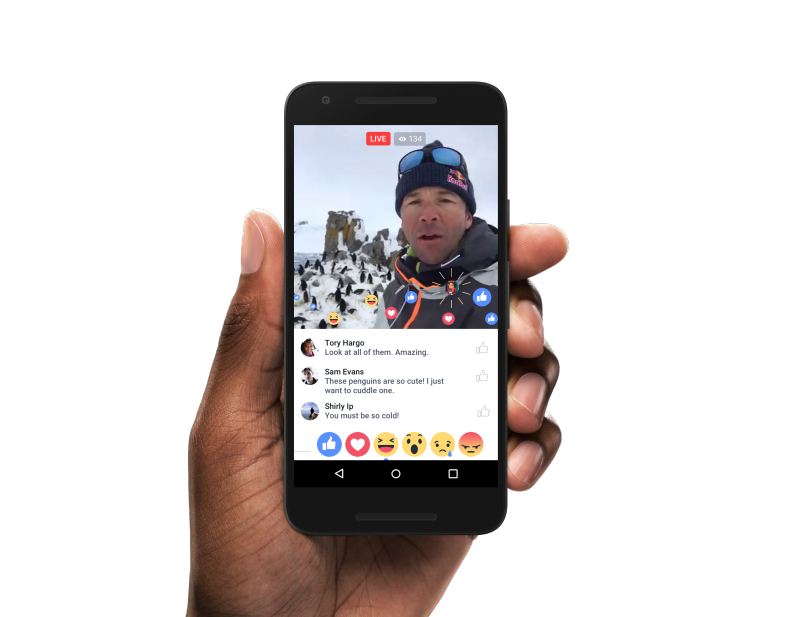 Facebook has rolled out the ability to go live for groups and events. Going live for groups lets you share the moments with the specific group of people. Suppose you held a family function at your farmhouse and some of the family members are unable to join. You can share a live video of the function to your family group and only the members of that group will be able to see the video. In the same way, fitness trainer can share the live training video in fitness group. This is awesome! isn't it? If you have planned an event and some of the guys missed joining the event. Facebook lets you share the live video of the event while the event is happening. It will send the push notification to everyone who was interested in joining the event. They will be able to join the event through Live Videos.
Live reactions, Reply comments and Live filters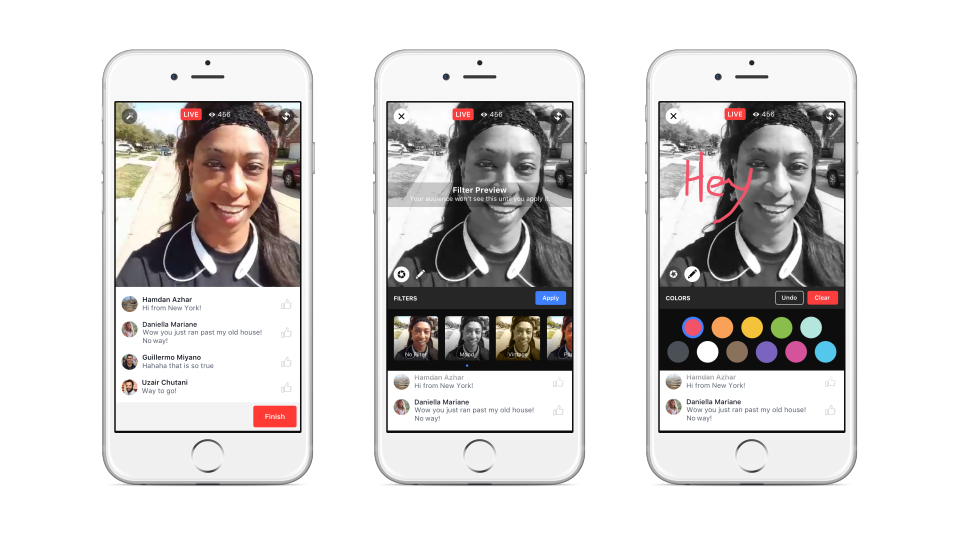 Live reactions make it easy for viewers to express their feelings in real time during the live broadcast. You can share your reaction (Love, Haha, Wow, Sad or Angry) on live videos just like you can share on any newsfeed post.  Live reactions will appear in real time on the video and disappear quickly. According to Facebook, user tends to comment 10 times more while videos are actually live. That is the reason why company has decided to reply the comments as it happened even for the users who are watching the video later. It will make them feel 'in' on the action and encourage to react or comment on the video. Facebook is also introducing five live filters to let users personalize the video broadcast. We will be able to draw or add doodle on the video while it will be live. Facebook is planning to add this feature soon to add fun to live videos.
Discover more live videos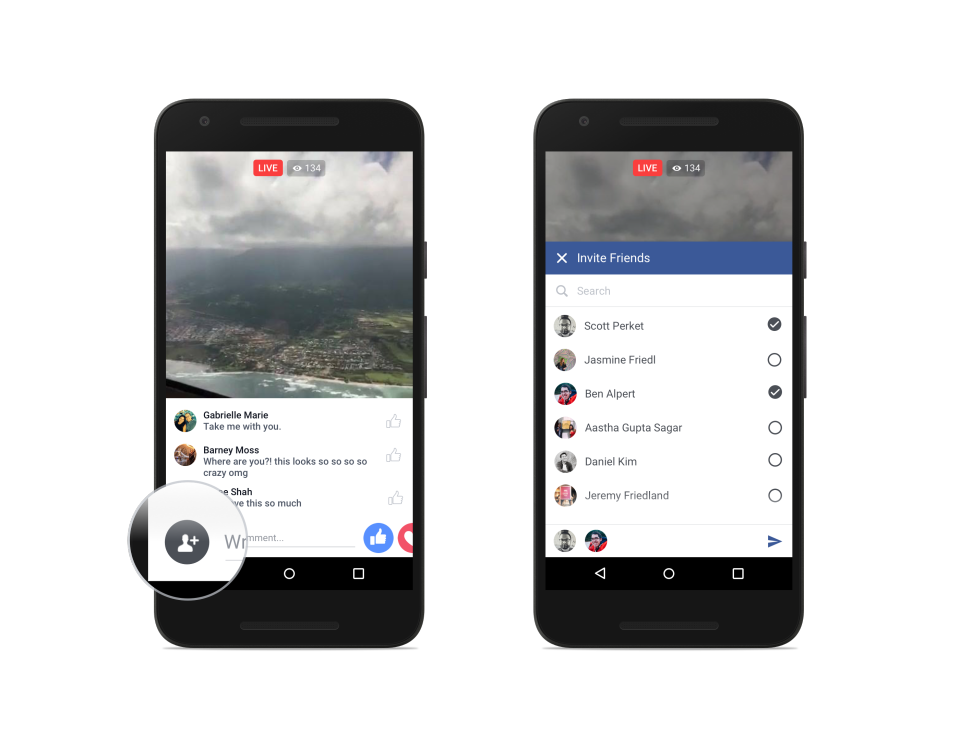 People like to watch live videos with friends. That is the reason why Facebook is adding a feature to send an invitation to join video while it is live. You can invite your friends to join the live video by simply tapping on the invite icon and selecting the friend you want to invite. They will receive a push notification from Facebook and will be able to join the video from there only. Facebook has allocated a separate space in a mobile app from where users can discover the live videos from all around the world. Facebook has also introduced the Facebook Live Map for the desktop users. Facebook Live Map is the visual way to explore the public live broadcasts going on around the world. It gives you a window into what's happening in more than 60 countries right now.
Facebook has shared new metrics for pages sharing live videos. People have used live videos in many creative ways to share live moments so far. These new features will bring more fun to users while creating, sharing and experiencing live videos. All these live video features will be available for iOS and Android users in coming weeks.