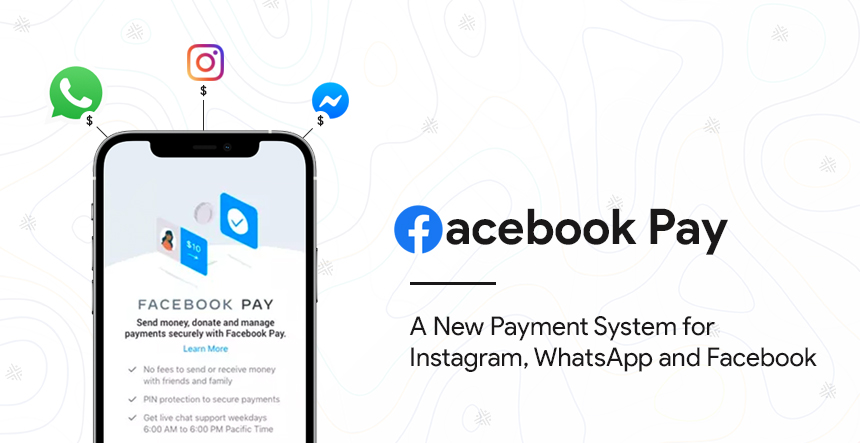 It is often seen that we usually settle down the debts, cost-sharing about something or splitting the bills in our chat. Yes, such a scenario occurs in our routine fast-life. We chat in one app and after that to make a payment we need to open another payment app. In such a case, Facebook doesn't want you to open other payment apps like PayPal or Venmo to send the money.
Facebook has introduced a new payment system, called "Facebook Pay", which enable you to send money to your friends, shop for goods, and even to fundraisers for donation.
What is Facebook Pay?
Facebook Pay is designed to facilitate payments across its popular social network apps – Facebook, Messenger, Instagram and WhatsApp. It will be a seamless, secure way to pay on the apps you already use.
"Over time, we plan to bring Facebook Pay to more people and places, including for use across Instagram and WhatsApp," a statement from Deborah Liu, Facebook's vice president of marketplace and commerce.
According to the company, this service is separate from Facebook's new Calibra wallet and the Libra network, and it's "built on existing financial infrastructure and partnerships.
How Facebook Pay Works?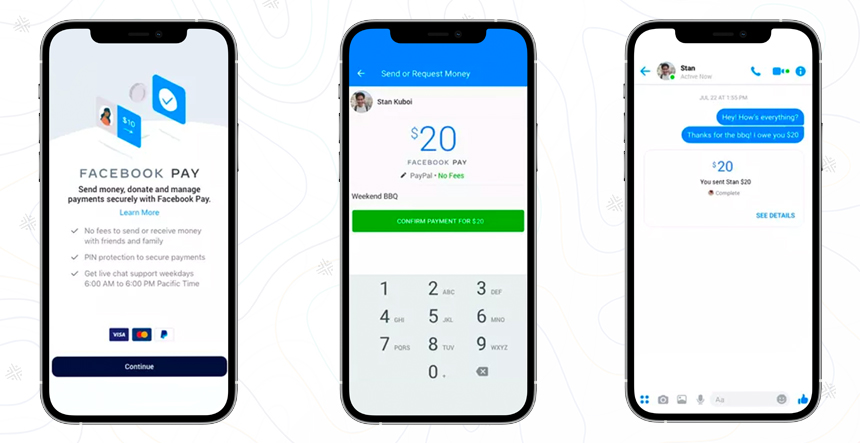 With this service, making payments will be simpler. Just open your favourite app – Facebook, Messenger, Instagram or WhatsApp. Add your preferred payment method with other information and you are ready in a few clicks to transfer money.
More Precisely…
Add a payment method, to use for payments on any app in Facebook's social network app.
Set up Facebook Pay app-by-app
View your payments history, manage payment methods, and update your all payment settings in one place
Get real-time customer support via Live Chat in the US. Featuring more countries soon
Check availability in your country here…
How to Access
This service will be accessible from the Settings section of Facebook and its other Messenger Apps.
Just go to Settings and find Facebook Pay on app or website in your account. And add a Payment Method.
Also, Facebook added that the service won't be set up automatically on those apps you are active. You'll have to choose and set up in each app you wish to use.
Learn more here about ways to make payments on Facebook apps.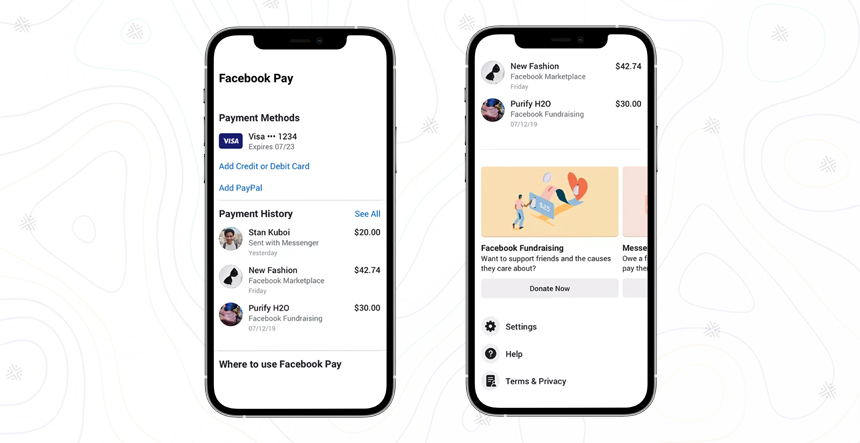 What Payment Methods are Supported
Facebook Pay will support PayPal, most of the debit and credit cards. Facebook is using Stripe, PayPal, and others to process payments in its social environment.
Though the company has not revealed when exactly this payment system will be available across all of its apps, and when it will be launched globally. Facebook Pay came just weeks after a large number of payment companies dropped out of Facebook's Libra project.
For the latest update stay tunes at https://pay.facebook.com