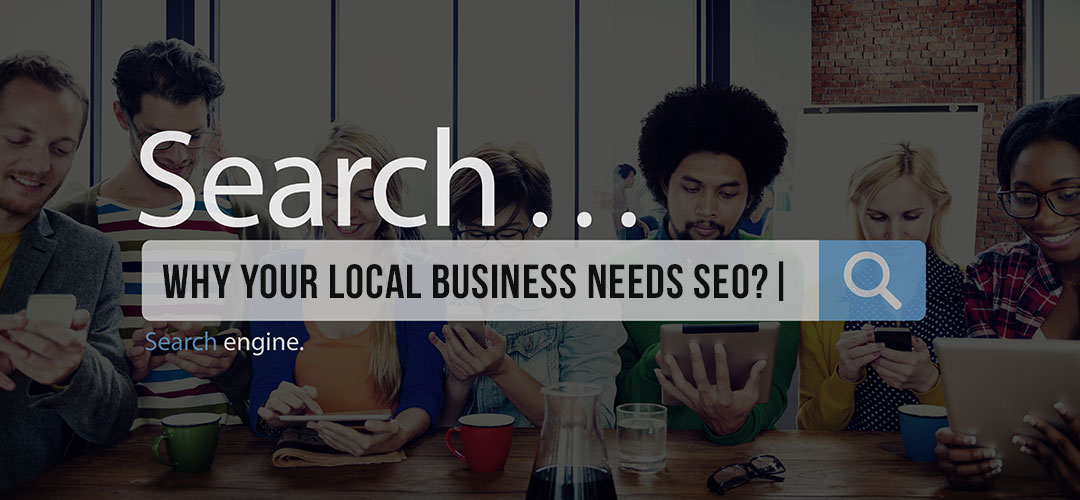 Local SEO is not only for start-ups or small enterprises. In this competitive edge, enterprises can take off using local SEO. Since the "Pigeon" update of Google in 2014, the significance of local SEO has flourished, encouraging several entrepreneurs to emphasize on their marketing strategy including local tangent to their inbound marketing strategies. Many other businesses, already using local SEO, have started gazing this update as a new avenue to intensify their SEO efforts.
But we believe that local SEO can be more influential and more powerful if used diligently and wisely. Let's see how local SEO can spruce up your SEO strategy to the next level of marketing!
Local SEO Triggers Your SERPs Improving Brand Visibility
Google SERP loves local results – that means it displays the local results at the top page. Better to work on improving your local SEO to earn a place in the local SERP as compared to organic results. Local results are more insightful and detail-oriented than organic results hence it's better to get noticed at local SERP. It not only improves your business visibility being the first thing that comes to the search pages but it's also more targeted and hence enticing the prospects who search for something locally.
Local SEO Attracts Targeted Audience & Improves Conversions
If someone enters something in a search space to get local results, it means they're probably searching something particular. It shows they're more targeted audience and easy to convert. It is always better to have limited local searches than huge searchers who are just browsing for something they are looking to invest in future. So, local SEO can help come closer to your target audience than those who are searching just for fun or information.
Local SEO Brings Local Connections and Long-term Associations Closer
Similarly, the more visibility you enjoy more easily you will get to know about your local community and market. Local SEO not only improves your visibility on a search engine at large, but it also gets visibility amongst searchers and other enterprises. Those who could find you via local search are mostly from your area! It can grow your local connections with a more loyal customer base.
Local SEO Drives Mobile Traffic
As per Google research – local searches encourage 50% of mobile visitors to visit stores within a day, and as per Search Engine Land, it is declared by Google that mobile searches are now outpacing desktop searches due to the ubiquity of the smartphone. It is quite obvious that a great deal of traffic and of course, prospects, you might lose if you are not focusing on local SEO.
Local SEO Less Competitive Thus Improves Rankings
The best part about local SEO is you have limited competition as you have to compete with only those who're optimizing their business locally. It reduces your competition as you do not have to via with global searches. Although you still have to struggle to optimize your business at a local level it could be a lot less stressful and expensive. Things move much faster, and you can reach out to your target audiences much easier and quicker.
Local SEO Improves Your Credibility
Several enterprises do not understand the power of local SEO as it is not just about better ranking but it is also accompanied by reviews. You can easily read the review section, which is more reliable than any organic results and particularly paid results. You can easily go to Google's Knowledge Graph if you want to learn more about the business through local SERP, where you can find very prominent reviews.
As per a survey, 88% of consumers rely on online reviews and consider them as personal recommendations. This says that you can browse sites like Yahoo, Bing Local, and Yelp etc. also that is a section of local SEO developing the online local presence.
Local SEO Benefits All Types of Companies
It is not about local enterprises or start-ups that require local SEO, but it can benefit all types and sizes of companies. Even in the absence of any local store, you can optimize your business headquarters and then attract people who are looking for your business around the world. If you own a company with multiple locations, still you can optimize for all your locations.
So knowing about the benefits of local SEO and why you do need it is of the utmost importance and the next step is to put these strategies into your marketing campaign. So are you now clear why you would require local SEO and how it can improve your local SEO? So it's time now to understand the above points and develop a marketing campaign including the best practices for local SEO to attract more targeted and converting prospects, meeting your business goals.