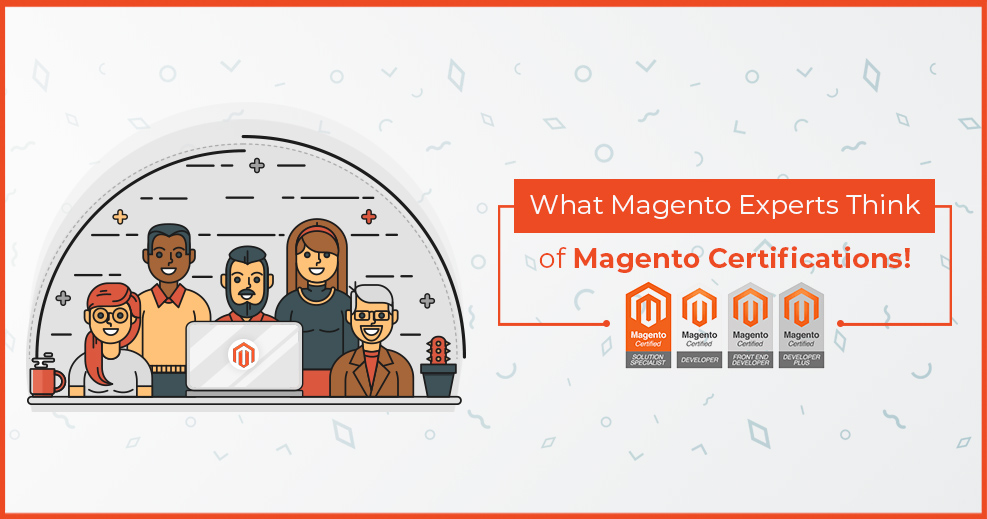 Magento Qualified people are not really pebbles on the coastline. They are as rare as they come, and that's exclusively due to the competitiveness of the certifications as well as the benefits associated with them. The tests are designed to single out the best Magento experts through extensive testing of the abilities.
Magento certifications come in 4 distinct flavors: Magento Certified Solution Specialist, Front End Developer Certification, and Certified Developer, Certified Developer Plus. The focus of the tests gets on maintaining the top quality of the Magento programmers as the core Magento team includes new functions as well as options.
When it involves hiring with choices, Magento certifications offer a unique edge. Considering that the certifications signify competence in Magento development, the employers could make quick decisions.
I made a decision to ask the market experts about the worth of these certifications. Here's just what the experts need to claim.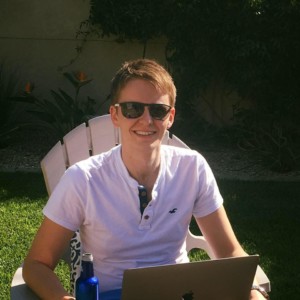 Certifications: Solution Specialist
The Solutions Specialist exam is a great exam for understanding the Magento platform, the features contained and what you can and can't do within the platform. The main reason I decided to take the exam was that I felt it would provide validation for merchants we're speaking to.
I don't think the exam has hugely helped my career as such, but I would recommend it to anyone who wants to gain a better understanding of how Magento works and to learn about the features available and where they're located.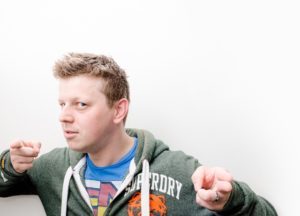 Certifications: Developer
I would say simply get stuck in and start building something using the resources out there; Stackoverflow, Magento Community Forums, and the thousands of blog posts are always there if you're stuck; the chances are someone has already been through the same problem before.
In regards to certification, I think it gives agencies bragging rights to clients and certainly sets them aside from non-certified agencies. As a customer, it must be comforting to know that an agency has x number of certified developers on their team. I don't think that being certified makes you a better developer though. There are many amazing Magento developers out there who are not certified at all.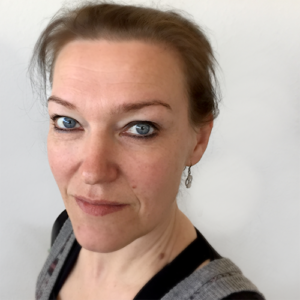 Certifications: Developer, Solution Specialist, Front End Developer
I really don't know if someone works with me because I'm certified. It's been kind of a self-test to graduate the exams and they were more difficult than I expected. I guess it's a kind of passion to collect things and pass them all. And furthermore they prove that I know what I'm doing without studying computer science.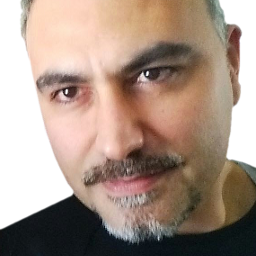 Certifications: Developer
I got certified in 2012, and at that time there were only a dozen certified developers in Italy. It made a big difference because together with the fact that my company was one of the few Italian Magento Solution Partners, it brought us a lot of work and experience. The importance of certification, for me, was that it forced me to delve deep in the core of Magento. At that time there weren't many official resources, and the only way to have definitive answers was that of looking at the Magento code. Studying to get the certification provided me the basis for some of the topics that I covered in my book some years later.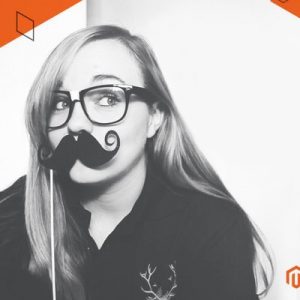 Certifications: Solution Specialist
I guess having moved away from development, I wanted to prove to myself that I was still relevant to the Magento world. So, I set myself the task of becoming certified. My advice would be to study, practice and play with Magento but don't forget to rely on your instincts as well. Being a Solution Specialist is about having the knowledge, but it's also about being able to react and apply that knowledge in the best way for the merchant.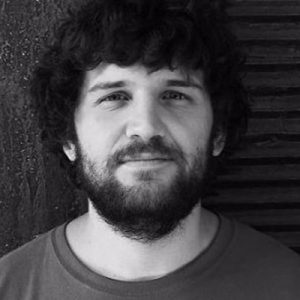 Certifications: Solution Specialist
Yes, and no. Certifications are just a piece of paper saying you have met the minimum standard of knowledge on a subject. It doesn't matter who gives you this certification. On the other hand, the amount of time and effort you put into the work is critical. Even more important than the exam itself. When you take out the time to study, stay curious, and challenge yourself, you arm yourself with the tools necessary for success.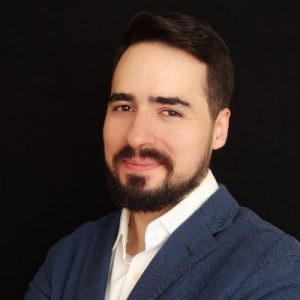 Certifications:  Developer and Developer Plus
Jeez, this is kind of a difficult question. There are so many resources available nowadays but I would highly recommend starting with the official Magento documentation. MagentoU also has some great courses on Magento2 that I would recommend checking out. And, of course, there is also MageTraining.
I would advise people to learn from trusted sources like one of the Magento Masters because there is still way too much disinformation or incorrect answers floating around forum sites like Stackoverflow.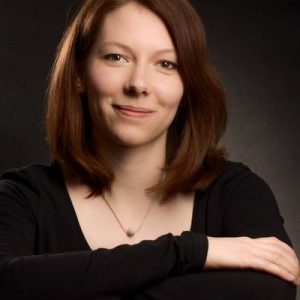 Certifications: Solution Specialist
At least for Magento 1 certifications you can find a ton of information out there. Start with official information from Magento and move to community resources afterward. If you have worked with Magento's admin panel for some time and brushed up your knowledge to match the official exam guide, you should be fine. The Magento 2 Solution Specialist certification will probably be available this summer. They will be a different story: less experience with Magento 2 and fewer resources available online. I'm looking forward to that challenge.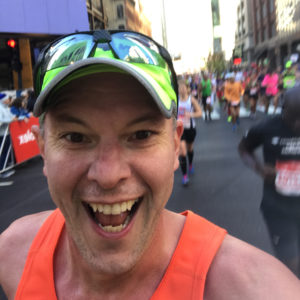 Certifications: Solutions Specialist
I think the certification is important in the sense that it gives everyone a baseline of knowledge that can be interpreted in the same manner. You can easily say "I know all this about Magento," but if everyone takes the same test, then you have to know more than enough to pass the test. Any of the Magento certifications tell you something that is objective in regards to the person who took the certification.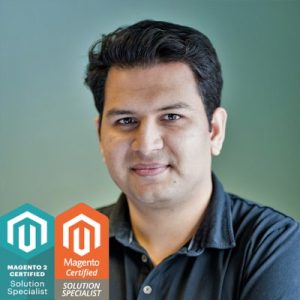 Certifications: Solution Specialist
Magento certification is always helpful and it is a proof of one's dedication towards the platform. Having Certified Specialists in a company can give clients an extra peace of mind, and in my opinion, it does help to strengthen the relationship with the clients.
Now that Magento 2 is out in the market, I'm very keen to acquire my Magento 2 Certifications. I've also completed MagentoU courses on Core Principles for Theming in Magento 2(v2.1), Managing Your Magento 2 store(v2.1) and 'Fundamentals of Magento 2(v2.1) Development'.
All of these certifications have helped us win more work because it proves our authenticity and knowledge of Magento 2.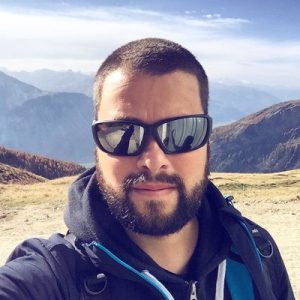 Certifications: Developer
For me, the certifications are rather a confirmation of the experience and knowledge of your development principles of Magento. They also help to see if there are areas where you have to improve and work on.
The main advantage of being a Magento Certified Developer is of course that you're recognized as a professional. It also helps to build trust and to assure clients that their work is in capable hands.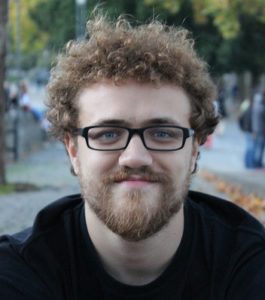 Certifications: Developer.
It is extremely important to not only understand, but to prove your knowledge, and certification offers a great opportunity to do that. Thus, everyone is waiting excitedly for the Magento 2 Certification program to be introduced!
At the same time, some highly skilled Magento community stars stay oblivious to certifications. They believe that a true professional doesn't need additional pages or pieces of paper to prove their knowledge. Instead, client feedbacks, product reviews, and open source projects should speak for their professionalism. This is also an interesting approach which I can't deny.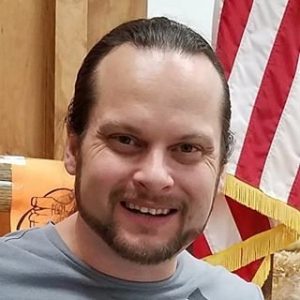 Certifications: Front End Developer
I believe that the Front End Developer certificate has definitely been valuable in the sense that it validates my experience and skills with the Magento platform. I believe it has been instrumental in placement on higher profile projects.
The Solution Specialist certificate, I think, is less obvious as to what it signifies and so it carries less value to those outside the community. I think I have only seen one or two job postings in the US over the past 5 years which preferred a candidate with a Solution Specialist certification.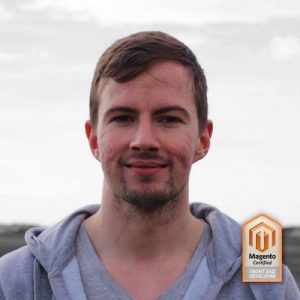 Certifications: Front End Developer
From a personal point of view, I don't rate certifications too highly. It's just a piece of paper that says you passed a multiple choice exam and it doesn't necessarily mean you're better than a non-certified developer. It isn't a bad thing, though, and it certainly helps you when you are looking for a job, so if you do get the chance I would recommend taking the exam.
From a commercial point of view, it's a different story. There is a minimum number of certified devs required before you can become a professional or enterprise Magento partner, and it will have significant importance when trying to gain new clients.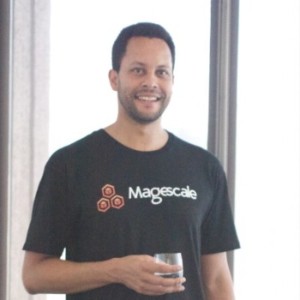 Certifications: Developer
Certification does not always mean a great understating of the platform. More often than not, coupled with experience, it can serve as a good way to traverse the extensive Magento core.
As the platform has so much scope, being certified certainly assists in taming the steep learning curve making it an enjoyable experience for the developer and a timely execution for the client.
I think starting with skinning the frontend with best practices is a great way to get the feet wet. From there, building extensions, adding new features, backend development, integration & optimisation of the code and caching layer to complete the loop and mastering Magento becomes much easier.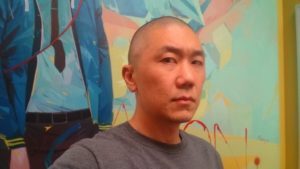 Certifications: Solution Specialist
The certification validates my experience and knowledge working with Magento. In general, having Magento certification shows that you have put the time and effort to master Magento. As a developer or agency, having certification can give you an advantage in winning clients.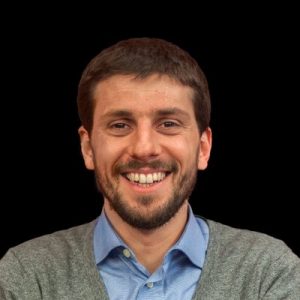 Certifications: Developer
There are a lot of good knowledge bases but I used these ones to consolidate my knowledge:
Magento U
Colin Murphy notes
Magecert
The main advantage of being a Magento Certified Developer is that you're a recognized professional. That enforces confidence from your clients, managers, and team mates.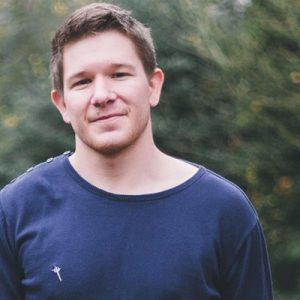 Certifications: Developer, Front End Developer, Solution Specialist.
I believe that they're a rite of passage for people involved with the platform. We include them as part of developers personal development plan at Meanbee, and it's a good way to allow new developers of the platform to benchmark themselves and their progress.
That being said, there's an awful lot more to being a good (Magento) Developer than taking an exam. Not just because the test isn't foolproof, but because many other qualities make a good developer. Being part of a team that is a safe place to receive constructive feedback from developers and other team roles provides further opportunity for self-improvement.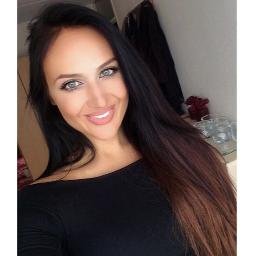 Not necessarily. I think it's a good way to push yourself and test your basic Magento knowledge, but I don't think it's a must. I know some highly skilled Magento developers that are non-certified and I'm pretty sure there are a few certified devs out there that are less skilled. It might be a smart choice business wise; for example, when you're a freelance developer showing your skills with Magento or an agency just starting off. With that being said, I can't wait for Magento to start doing M2 certifications, haha.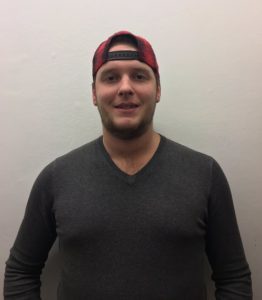 Certifications: Developer, Solution Specialist
Any certifications on your CV will help you in your career. I'm lucky that I have certifications for Magento with it being such a specific product. Having both certifications have helped considerably in my career. I urge any developer that wants to follow the Magento way to take any certification they can because it shows the ability to learn quickly and your dedication to such a complex system.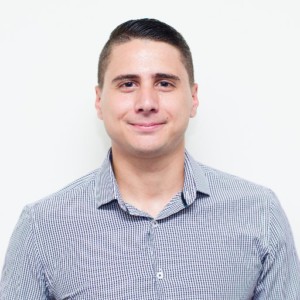 Certifications: Developer.
By taking the exams, you can see if there are concepts that you need to learn or areas that you have to improve on.
The preparation for the exams take you on a different level, and passing the exam is a good indication that you are on the right track as a developer and specialist.
I am looking forward to the Magento 2 certifications, and I will be glad to take the exam to see if all the experience I had with Magento 2 up to this moment covers most areas that need to be in my knowledge or if I should continue studying and prepare myself even further.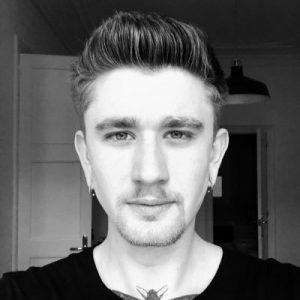 Certifications: Developer, Developer Plus, Front End Developer, Solution Specialist.
The certification program Magento offers is amazing. It allowed me to prove to myself and my team at Gene that I knew Magento and confirmed that my implementation was in line with Magento's core development principles. I must also mention how Gene enabled me to take all these exams and provided time for revision alongside the financials needed to take these exams.
It also proves to our merchants and extension users that they are in very capable hands and that we knew what we were doing. Gene strived to get all their developers Magento certified as it is recognized industry wide.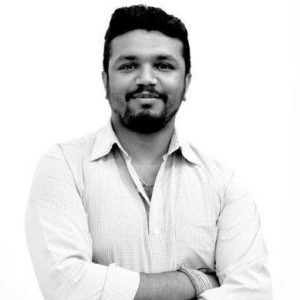 Certifications: Solution Specialist
I came to this alien world of computer programming from electronics and got hold of Magento at an early stage. I always knew that this open source solution has enormous power to bring the world of ecommerce to its knees. I have been focusing on Magento only since then. In our part of the world, most of the companies and developers believe (this trend is changing though) that one must know lots of CMS, MVC and programming stuff to have a decent career growth path. I have rebelled to this idea. I have always practiced and believed that you need to be excellent in just one technology and you don't need to be a jack of all trades. Pursuing the same idea, I went on to do the certification. Certification is important as it proves your dedication towards what you are doing.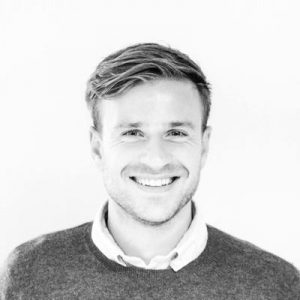 Certifications: Solution Specialist
The Magento Solution Specialist certification is primarily aimed at project managers, business analysts, and consultants.
In order to achieve the certification, you must have a solid understanding of the wider ecommerce principles, including, but not limited to project management methodologies, search engine optimisation, security, data protection, and PCI Compliance. You will also need to have a solid understanding of Magento editions including the design patterns and capabilities that each edition provides.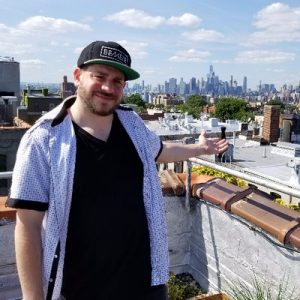 Certifications: Developer, Front End Developer, Solution Specialist
My advice to everyone interested in getting certified is to get a copy of Magento and use it for practical applications in real-world business scenarios. Don't just read the guides but study the practice material as it covers the tests well. Try to attempt practice exams. I firmly believe that this can be a differentiator just like with any standardized test.
Lastly, you can have all the certification, but if you never spend time working hands-on with merchants and other developers on Magento sites with real consequences, you are missing out on the real meaning of being certified. I encourage everyone who is employed in a Magento related job to talk to their employers about helping with their education and certification. Having the support of the companies I worked for was a key factor in my certifications journey.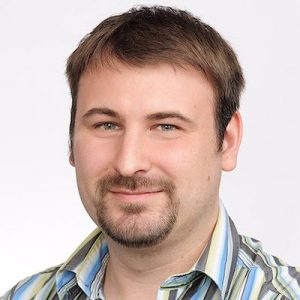 Certifications: Developer Plus, Front End Developer, Solution Specialist
I do not think that a Certificate automatically makes a good programmer. One advantage of the Certification is that you have to investigate different parts of the system for the preparation of the exam. In my case, there were some parts which I had not investigated before. Without the certificate, I would have been too lazy to review all of those parts.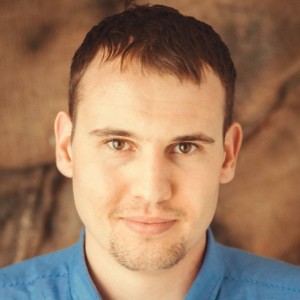 Certifications: Developer Plus.
The Magento Certification does not necessarily mean that you are a great Magento developer, but it shows that you have spent at least some time with Magento. And of course, it always looks good on your CV. It motivated me to work hard with Magento and allowed me to show that I have some knowledge about it in general.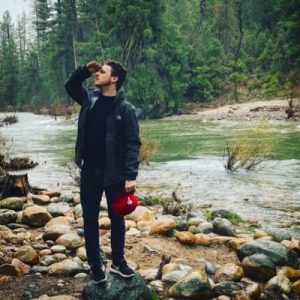 Certifications: Solution Specialist
I would say that it's been really useful – I was obsessed with passing so I spent a huge amount of time learning the real details (e.g. payment options and tax), which have then proved really useful since passing. The actual certification itself hasn't been hugely useful – I did have one project where it was a requirement, but aside from that, not really helpful to be honest.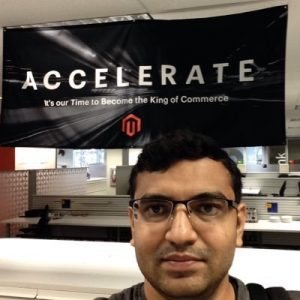 Certifications: Developer, Developer Plus, Front End Developer, M2 Solution Specialist.
Hmmm…. Most developers I know in the world are looking to become a Magento Certified Developer. The certification has impacted me in two ways. First, it recognizes me and my company at a global level. The other thing is, during my preparation for the Magento Certification, I worked hard to learn many core level features, codes and read many different technical documents & resources which helped me in my day to day Magento work. In short, Magento Certification has helped me & my company both economically and technically 🙂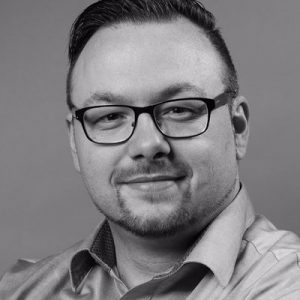 Certifications: Front End Developer
The Magento Frontend Developer Certification gave me the necessary impulse to learn how Magento uses the XML layout and how I can modify it. By learning for the exam I tried a lot of XML stuff and finally understood the logic behind it.
The biggest impact that I had from taking the Magento exam was earning the title of "Certified Frontend Developer". It helps you understand the important aspects of the Magento Frontend. Several companies are then able to see how you handle the frontend of Magento.
In this case, I think it had a big impact in the last years of my career.
But I think the exam didn't go deep enough. In my case, there were no questions about techniques on how to handle mobile requests with Magento or how to work with the Sass preprocessor, Javascript, and form-validations.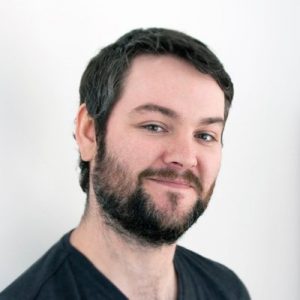 I don't feel it really gives any tangible benefits day to day, but the main thing it provides is a bit of confidence and authority with your peers, and especially with merchants. In essence, it validates that you know what you are talking about!
Conclusion
It seems that nearly all Magento specialists confirm the value of Magento certifications. This complements the common belief that Magento certified individuals have all the required skills needed for developing and also preserving effective as well as effective e-commerce sites.