Businesses cannot afford to ignore these statistics. If they have to survive in today's competitive world, mobility offers the way.
Why applications are useful for mobile users
Mobile users are using apps for everything. When they want to shop for the latest products, dine out, search for educational Institute, or do business, users easily find relevant information through applications. Users need applications that rank high in functionality, enjoyment, user-friendliness, quick access, and information sharing on the fingertips. Naturally, developers want to create applications that work for their users.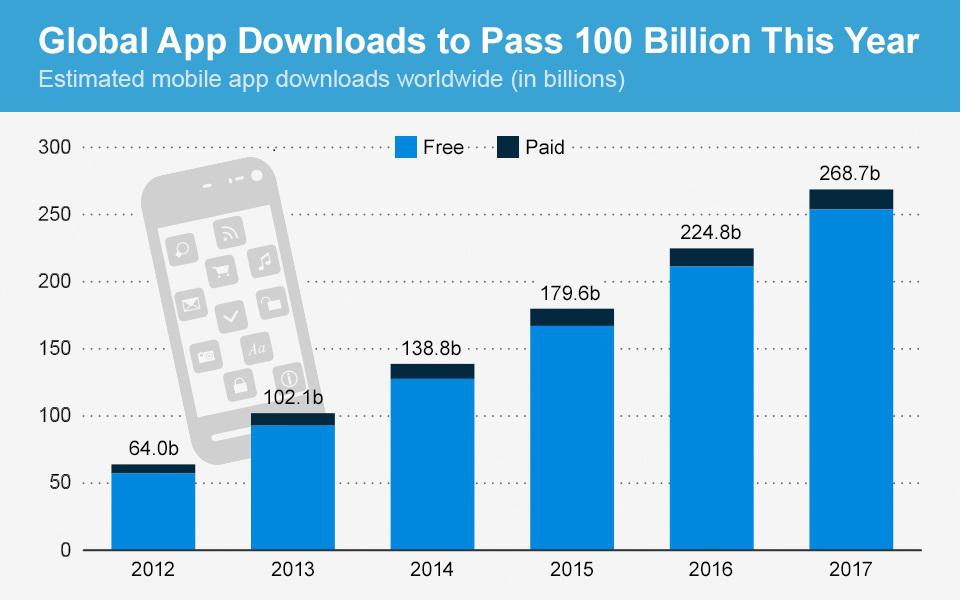 2017 Mobile Technology Trends
Location based services & marketing: Location Based Services (LBS) or geo-fencing will help businesses offer incentives to customers based on their location. It also helps users easily navigate and locate businesses, shops and places in real-time. Businesses can keep track of their employees on off-site job. Growth in portable PDA-based E-Commerce will influence major opportunity areas include local search, navigation, enterprise services, location-based BI, consumer tracking, tools, and health information.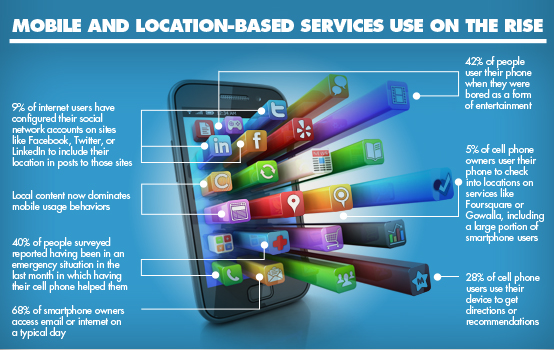 Integration of augmented reality (AR) and Utility Apps' Incredible Fusion: Mass appeal of augmented reality apps is still a distant dream. Nevertheless, the developers are working hard to make AR acceptable among the user groups. Augmented reality is no longer designed for games; it is today integrated into businesses that help them quickly gain attention of their customers. To reward customer loyalty, businesses can give away promo codes, special deals and messages through an app.
10 Mobile App Trends to Watch in 2017
Android Instant Apps and Customer Convenience: Is it possible for a picture to change based on your imagination and mood? It does seem impossible, but not anymore, when the Android developers put their mind to it. The year 2017 will see the rise of Artificial Intelligence (AI), as Siri, Alexa, and Google AI assistants will assist users in handling small tasks like grocery shopping and completing functions like simple mathematical calculations.
IOT App Integrations to Continue Unchallenged: Internet of Things (IoT) will experience an unprecedented growth in 2017. Innovative app-meets-items are being launched, regularly. IoT technology will expand beyond home appliance or gadget use. Today, Android developers have taken IoT to the next level by designing useful applications for managing education, health, smart homes, security, and automobiles.
Application Security to Be More Important than Before: Nothing is more crucial today than ensuring the security of the data and revenue. Businesses seek solutions that will secure the critical business, customer, and financial data for the successful growth and expansion of their organization. Smartphone allows access to user contacts and multiple other accounts. Developers today are incorporating better features and high-level security to improve the user experience.
Small Businesses Mobile Application Development will Increase: Today, Android developers are creating more relevant and useful applications based on user or business needs. Applications can encrypt messages, predict the weather, request personal driver, or help you share videos and photos. With such brilliant value offerings, small businesses are today jumping the bandwagon of Android applications, with greater frequency than before. Open-source Android framework has expanded the capabilities of designing value applications. Subsequently, small businesses will greatly benefit in terms of improved customer experience, increased sales, and improved brand value and position in specific geographic markets. Industry expert predicts, over 50% of small businesses will own a mobile app.
The Evolution of Mobile Apps Today and in the Future
With revenue expected to grow to $77 billion in 2017 from $50 billion in the previous year, mobile applications will continue to boost business revenue in customary ways, such as, rewards and loyalty programs. With businesses, adding mobile applications and services for the benefit of their customers, which will help them, improve their brand value, smart and valuable Android application development will be the norm.
If you had wavering thoughts on Mobile application development, 2017 will be the right time to kick-start the process of developing an application or learning to develop it yourself. Application development is easier and less expensive than you think!