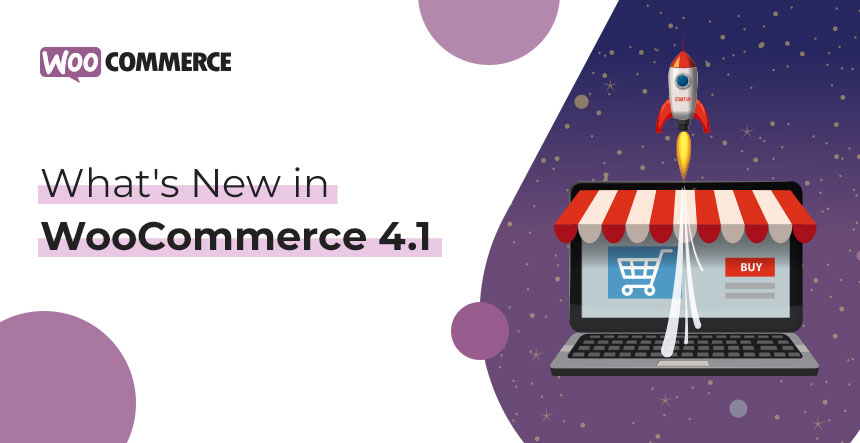 WooCommerce 4.1 is released in last May 2020…
This is a minor release and everything is backwards compatible with the previous version WooCommerce 4.0 (Released in March 2020). Though WooCommerce 4.1 has come up with lots of performance improvements and stability fixes. Along with these improvements, there are some major features shipped with it.
What's New in WooCommerce 4.1
For Store Owners
In order to improve the experience of store owners, WooCommerce 4.1 offers a few special features which are crafted to meet their essential requirements:
New Marketing Hub, where the store owners will be able to launch, manage, and measure their marketing efforts, as well as discover extensions to help grow their business.
New Setup Wizard for Payments, it includes the option to select a new WooCommerce Payments extension as a payment solution during setup (currently available for US-based stores only).
Let's see each one in detail…
Marketing Hub in WooCommerce 4.1
This will be a great addition for WooCommerce Store Owners. From now onwards, they will be able to create, run and monitor the promotional campaigns within their stores itself.
Yes, to make it happens in real, WooCommerce adds a page dedicated to engaging with marketing tools.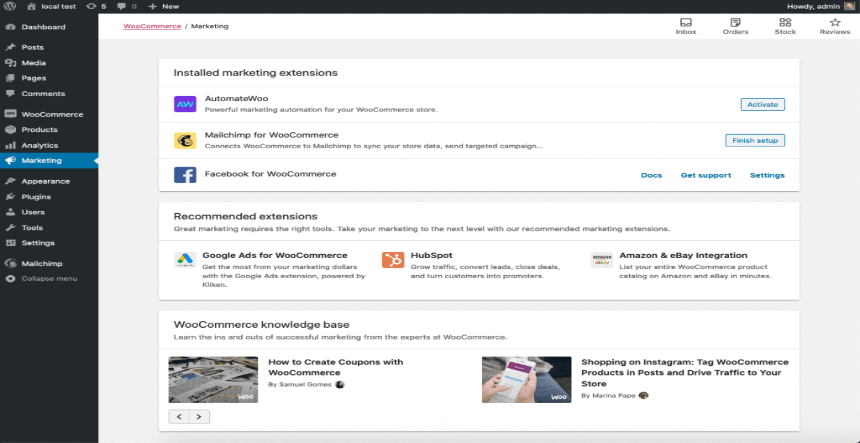 Marketing Hub (Source: woocommerce.com)
Moreover, WooCommerce is looking forward to expanding toward the vision of a centralized Marketing Hub where merchants will be able to launch, manage, and measure a variety of marketing efforts, including marketing automation, coupon management, and analytics.
Note: You won't receive these suggestions if you have already opted-out of Marketplace Suggestions. Please Turn it On!
Simplified Payment System with "WooCommerce Payments"
Now, WooCommerce is also giving an option to select WooCommerce Payments as a payment option for US-based stores.
This option provides a WooCommerce Payments Dashboard for managing transactions, including payments, refunds, disputes, and deposits, into your WordPress website's administration area. Right now, it is available to US-based stores, so it supports USD transactions only…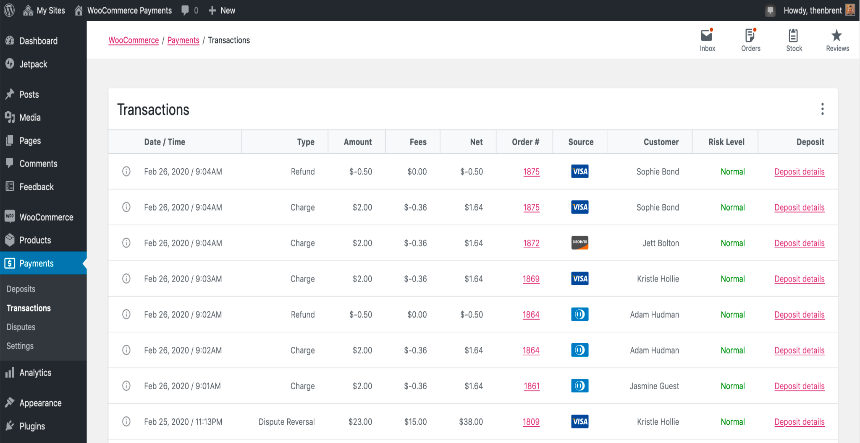 WooCommerce Payments Dashboard (Source: woocommerce.wordpress.com)
So, after this let's go for some additional updates which are for Developers…
WooCommerce 4.1 Updates for Developers
This WooCommerce 4.1 release contains plenty of performance improvements and stability fixes: They've updated template files, added new hooks and functions, and prepared for future database updates and WordPress requirement upgrades.
Conclusion
So, ready to move on WooCommerce 4.1? To make the WooCommerce update process as smooth as possible, view documentation on how to update, make a backup, update your extensions, and then update WooCommerce. Also, don't forget to go through the latest WooCommerce 4.1.1 release that contains some security improvements for downloadable files and other minor bug fixes.