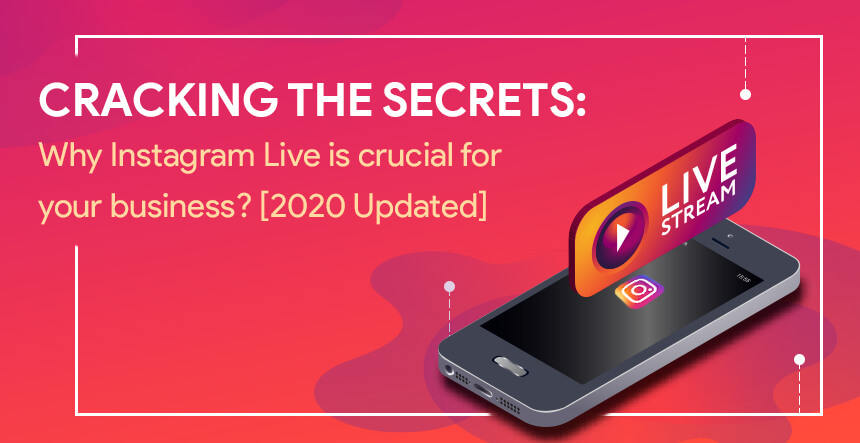 What is Instagram Live?
Instagram Live can be very well defined as a unique feature which works seamlessly within the Instagram Stories and offers scope to users to make live broadcasting of videos to other users present on the same platform. The moment users start making live broadcasting of video streams from their accounts, one can see a ring highlights on user's profile picture in the Instagram Stories which will send an alert to followers that they are now in a position to view users live stream. Instagram Stories will be shown right at feed top. Those accounts which are at present live mode will have the "Live" icon.
Why Does It Matter to Your Business?
You may be wondering if there are any actual benefits associated with the use of Instagram Live for your business. The question is very genuine and fortunately the answer is, a big yes, in this case. So there need to be some valid reasons which should inspire you to consider this marketing trick. We are sharing a few with you below.
You are allowing engagement: Being a brand, one of the key element for success will be your skill to keep your customers engaged with your brand. Just with the use of Instagram Live, you open up the scope for conversation—and today people are liking this concept. Every individual wants to experience the feel of being special and valued customer, and with such Instagram live engagement, you create that exact feeling for them. You allow customers to experience the look behind-the-curtain of the company. While interacting with customers on Instagram Live you pull them in and create a spark in their interest level to know more in detail about the brand.
More visibility for your brand: When you are using Instagram Live you are helping your brand to expand and make the best possible reach on Instagram. Why are we saying so? Well because live stories are always given a place in front of the regular stories and, so, by default it gets more visibility. These Live stories are available with a push notification option so if the user has notifications option turned on in the settings, he/she will get the alert that you are already started with a live video. Frankly speaking, it is one of the ideal ways to grab followers' attention!
Giving a feel of being genuine: When you are using Instagram Live you are giving your followers the chance to see in actual! Followers get the scope to see the genuine people who all are working right behind the brand. What you are developing through Instagram Live is real conversations, and in today's competitive marketing world, it's just about being as much real as possible and transparent for your followers or customers. This platform maximizes that opportunity. Customers do appreciate and trust you when they find you and your brand as authentic and real for them. It's an amazing way to create a strong bond with the customers.
Setting Up the Instagram Live
Now you are quite aware of how beneficial can be Instagram Live be for you. Now, how you are going to set it up?
First, decide the purpose of the video: If you are making an effort to connect directly with your audience through Instagram Live, you need to have a valid reason to encourage them to tune in. The lifespan of live videos is indeed very short, but identifying the goal each time you be on the air is also important. Decide the purpose first.
Practice well for the video and then prepare. Your video should never give the feel of being overly scripted and so plan well and practice first. Before going for live streaming, draft a script and practice and modify the way to say to sound genuine to the audience. Such practice will reduce mistake when you're @ live. Also, make an idea about the period for which you will remain live.
Settings Configuration to automatically save the IG Live. Visit the Instagram Story settings and hit your gear icon located at top left corner for your stories screening. From here you can toggle on the required for adding your video for your Stories, save the video, allow sharing, and then post automatically in the Facebook Stories
Make the promotion of live stream in advance. After deciding the date, topic and time for the Instagram Live, allow your followers to learn about it well in advance
Pin the video's title. It is quite common to notice that the audience number growing as the video progresses. You may give chance to followers joining late to see some content after pinning the 'title' of the Live broadcast.
Check who are the people watching the live stream. Tap your eye icon at the top left corner of the screen. Make an effort to recognize the specific followers who watch your videos regularly. Make relationships with trusted viewers by talking directly with them through your video.
Include question sticker: When you add questions sticker on the Instagram story, the audience will get a chance to tap the sticker of story and type out the question they wish to ask you
Stay Live using another account. "Go Live with a Friend" feature allows you to add up another Instagram account at the time of your broadcast. Its unique feature will be useful when you are conducting interviews or making collaborations. Click on the icon with two smiley faces and choose the person with whom you want to go live with. just tap "Add." This way you can tap other followers for your Live video.
Instagram Live with Your Current Marketing Strategy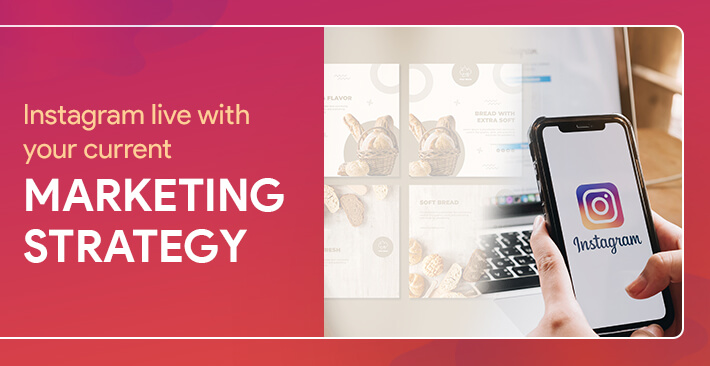 For making strong brand engagement Instagram live is something you should Tap into to add in existing marketing strategy.
For promoting any product or service, being in a live mode is a wonderful way to make a demo for the followers for giving a first hand as well as a real-time experience
If there is some limited time offer which you wish to promote? Give chance to followers to know with the live announcement.
Try live Q&A for giving immediate answers to people having questions for you, this may influence people to make some quicker decision regarding your brand, product, or even services.