Essential Areas to Optimize eCommerce Websites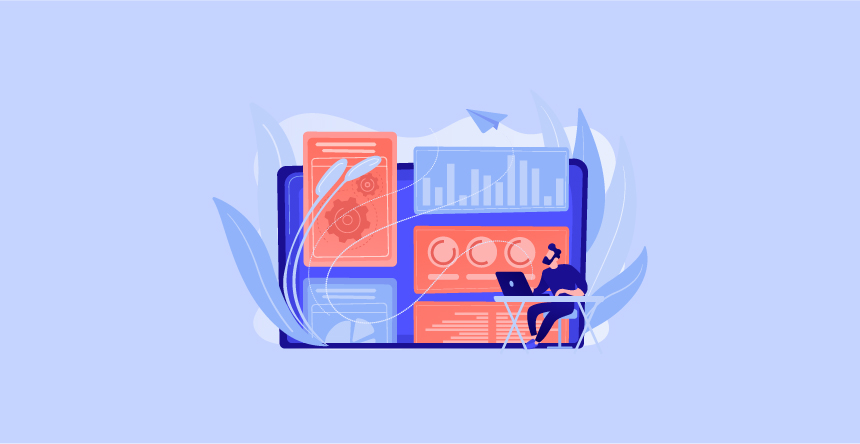 A famous quote by Joel Anderson, CEO of Walmart says "You can't just open a website and expect people to flood in. If you really want to succeed you have to create traffic."
This is absolutely true! You need to create a store that runs at full speed and draws in customers with its design, products, purchase process, and shipping simplicity. Let us check out what it takes for an online store to flourish at its peak. 
SEO – Optimize the website for higher rankings
Just like any other website, your online store needs to rank high to get traffic and direct click visitors. This is possible only through SEO techniques that emphasize on organic content with high-volume keywords for on-page optimization. Off-page optimization like creating transparent URLs is extremely important. 
Make sure to remove any redundant data including duplicate content on the site. Canonical URLs can be used to update search engines about the preferred URL of similar products. WordPress SEO plugin works well for sites based on WordPress. Image optimization and semantic markup are used to optimize mobile pages. Therefore, make sure that your website and mobile app are SEO optimized to increase traffic and boost sales volume.
One of the biggest challenges of an online store is to build and retain the trust of its customers. This is directly proportional to the number of sales. Customers who trust your store for keeping their data private and offering them better discounts will surely come back to your store. 
As an eCommerce store is not a run-and-visit place, which could be checked out personally, it needs to create a trustful environment through design, reviews, descriptions, secure payment gateways, etc. The webstore should represent all the positive aspects of the business. 
This can be done by creating a brand reputation through social media platforms. You can also check customer preferences and opinions from these platforms and improve your business. 
Analytics software will help in all this. Customer testimonials and reviews are significant to winning the trust of new visitors. All these factors contribute to higher conversion. 
A shabby-looking website has no chance to retain customers. Similarly, sites that take ages to load will clearly put off the visitor. Ease of navigation is vital to give an excellent end-user experience. Well charted product pages with precise content will grab any visitor's attention. Categorizing product pages and displaying them in an eye-pleasing and easy-to-spot manner is the key to retaining customers. Therefore, invest in a design that generates a pleasant shopping experience. Work on UI and UX both to keep customers glued to your online store. 
The Overall Shopping Experience
First of all, your site should have a search option that works fantastically well to help people make a quick search. This will result in quick shopping as well. Improve upon that functionality to gain additional benefits. 
Create attractive product descriptions that answer search queries. This has more chances of purchase than anything else. Refrain from displaying generic content. Long-form, in-depth content with AR-VR methods to show a small video of the product, is the ideal way. 
Optimize the check-out process
A fussy and long checkout process is sure to put off customers. You will miss out on a big mass of customers by keeping a complicated checkout process. Simplify it to an extent that checkout becomes a matter of a few clicks. As per research, 70% of online shopping processes are rejected during the final checkout. So, do make it simple to shop!
Future of eCommerce – What's in store for online stores?

1. Drones for order delivery!
Well, robots are expected to rule our lives in the future. They will be helpful in the eCommerce setup as well. Experts predict that in the future, drones will be used to deliver products to your doorstep. This is certainly fascinating and expected to minimize delivery time. So, be ready for the machines to maneuver your shopping experience. For the companies, this facility will reduce delivery costs and will help in some quick savings. 
2. Sell through Social Media
Social media sites have been the best marketing platform of late. Now, they have become the prime selling points. In fact, many companies and small businesses create shoppable pages on Instagram, Twitter, Pinterest, and Facebook to push shopping through these sites. These sites will gain more importance in the future and eCommerce companies will rely on them for big-time sales. 
3. eCommerce tracking
Small-time businesses can create mobile apps to sell products from their brick-and-mortar shops directly to the customers. Customizing this experience through online tracking systems is going to be an 'in-thing' in the future. Apps like Swydo, and Megalytic are helpful in online tracking. 
You can't just open a website and expect people to flood in. If you really want to succeed you have to create traffic. – Joel Anderson, CEO, Walmart
4. Voice search will rule in the future!
Make sure that your online store has a voice search functionality. As per statistics, 50% of people used online search through voice-enabled options. For eCommerce shop owners, their product pages should be optimized for voice search to make it big in the future. 
5. AI-assisted eCommerce stores
Just like AI robots help to answer customer queries and give chat responses on a website, they will be assisting online stores to create more orders, answer search queries, manage inventory, etc., in the future. AI will be the future of eCommerce!
How KrishaWeb Helps You with eCommerce Website Development Service?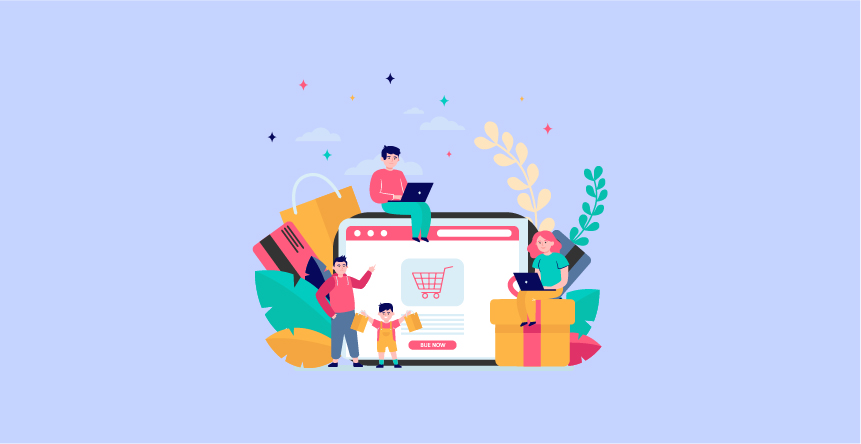 KrishaWeb offers 360 degrees in eCommerce website development with some of the best technologies like Shopify, Magento, WooCommerce, and more. We are experts at creating an online store, be it a small one or a fully-fledged webstore that attracts customers and boosts sales. Along with that, we have a marketing team that ensures that your fully functional store hits the right audience and reaches the target customers. We make sure that your store is up and running as well as performing at its peak.
Whether it's development, marketing, or maintenance, we ace it all! For any queries, just give us a quick shoutout!