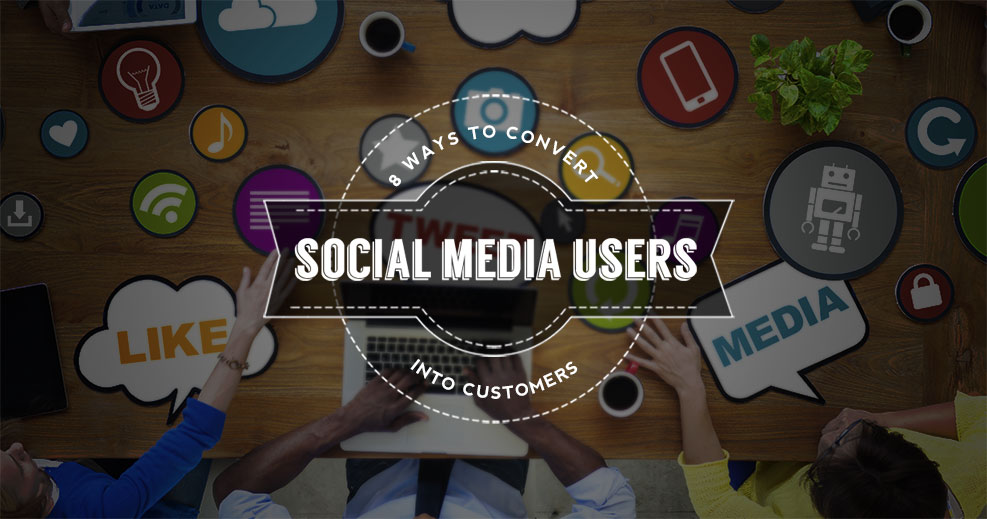 You need to build trust first with your fans and probably this would lead to a successful convert afterward. Trying to push sales without building trust may lead to an overly sales-focused approach that can turn off your prospects without giving you the opportunity to develop a meaningful relationship.
Let's see what are those tips and tricks that can fuel more leads on social media and how to deal with your fans and followings in social media!
Post quality blogs that stand out
The very initial step for you is to drive traffic from social platforms to your website. You might be getting lots of visits and likes on Facebook but are they hitting your website also?
What might be stopping them from visiting your website? Of course, it could be the quality of your blogs. Use high-quality blog posts to drive traffic to your website and then make an enticing offer to subscribe to your email list.
You need to consistently post high-quality content on your site. It will surely drive your prospects to come back to your website and subscribe to your blogs providing their email address.
Leverage Instagram account to drive traffic
Instagram is gaining more and more popularity these days and it has actually grown bigger than Twitter. But the drawback is that your links would not work on Instagram posts that can drive back your prospects to your website.  It is only your profile that can work magic.  So do not miss to add the link in your Instagram profile bio to drive audiences to your website or any landing page for a great offer.
Use LinkedIn profile with optimized links
Customize your LinkedIn profile links like your website posts titles by using attractive and useful keywords to attract prospects to visit your landing page or blogs hitting those LinkedIn posts.
It will help you get your profile viewers and also their contact information to interact with your prospects. Just use the keywords your prospects would be looking for not the default options available on LinkedIn.
Use Facebook ads platform
Facebook is widely loved and used by millions of users every day and can be a promising marketplace for your business as well. It also provides ads platform for its users to promote and reach out their prospects worldwide. If you are not using this opportunity of Facebook advertising, you are missing a great market base.
You can target your prospect using right keywords and get them subscribed to your e-mail list to keep them in your repository for future use. It's extremely effective ad tool but rarely fully utilized.
Talk about webinars & teleseminars
You can also place links and inform about webinars or teleseminars on social sites to grab the umpteen opportunity of converting many new email subscribers and drive customers to your sales funnel.
As per a survey, almost 20% – 40% of webinar attendees are expected to convert into customers. So, this platform cannot be ignored if you are really looking target audiences, as this could be a priceless opportunity.
Use YouTube for tutorials and demos
In case you are selling products that require demo in video form, there could not be a better platform than YouTube to display your product. This platform has millions of videos and a similar amount of regular visitors to showcase your product.
You simply have to conceptualize a unique, creative and appealing way to showcase your product to attract a lot of prospects. It will not only bridge the gap between creativity and education but it will also become an easy medium to market any product as visuals are always more appealing and successful than text.
Utilize Pinterest with WOW images
Pinterest is yet another graphics and image-based social platform that can hold your blogs and other graphics links and display it to the worldwide users. It's surely going to increase your social shares immensely. You can post awesome images coupled with actionable content, which is the success mantra on Pinterest and has the potential to divert a ton of targeted traffic to your website.
Post new content in targeted LinkedIn groups
Yes, LinkedIn groups are also one of the most effective and essential tools for driving prospects. Finding the right group is imperative before you finally start posting your links and original content. Find a great set of LinkedIn groups, and you will surely get engaged with them for good. This will help you get quality professional links and sales that can help build your brand.
So, these are only some of the many ways you can utilize the big chunk of social media platform that is actually gaining more and more momentum with every passing year. Without using the social platform, you are sure to lead nowhere in this era of millennial, which is most active on these platforms and has the potential to shift the marketing paradigm.