Apple's World Wide Developers Conference is scheduled in San Francisco from 8th June to 12th June. There are over 100 technical sessions in the event participated by more than 1000 Apple engineers. Apple will announce everything that the company was working for in the last few months. So, It's a show time now. The company has announced OS X EI Capitan, iOS 9, Apple Wallet, Updates in iPad, Watch OS2, Apple Music and a lot more information in the Keynote session on the first day. Here we have wrapped up all important announcements by the Apple.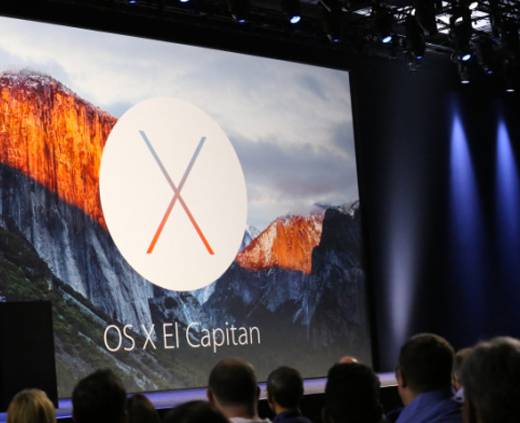 OS X El Capitan
Apple has announced the next version on the OS X. That is OS X 10.11 or they have named it "OS X El Capitan". Just like "Snow Leopard" update after OS X Leopard, "OS X El Capitan" is also a relatively minor update in Yosemite. It is majorly focused on improving user experience and performance. Spotlight will become smarter with this update. You will be able to perform more natural searches like "Photos from July" or "show me the emails of Bill that I never read" and the system will get it right. There will be lots more improvements in native apple apps along with new gesture controls. Users will be able to place two windows next to each other and that will improve multitasking ability of the system. Apple is also bringing Metal to OS X that will improve the performance of gaming graphics on the system. This update will launch Apps 1.4x faster, Switching between Apps will become 2x faster and PDFs will open 4x faster in Preview. The public beta version of the OS X El Capitan will be rolled out in July and it will be available for free to every user sometime around this Fall.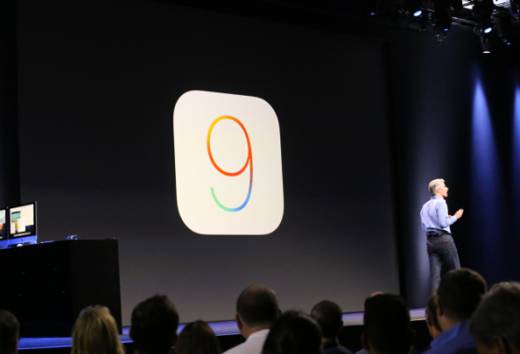 iOS 9
Apple's latest Mobile OS, iOS 9 is also featuring some significant updates. The most important update is that Siri will get "Smarter" now. You can tell Siri "Remind me of this later" while looking at any text, email or web page. And Siri will smartly understand that "this" was referred to that specific text, web page or email and do according to your instructions. It will function more like Google Now. Users will be able to recognize the phone numbers that aren't in the contacts through Phone dialer App. It won't transmit every incoming call, but it will access your email list and will try to match the number to name. Apple is also launching new search API for third party developers. Reminders will work better with the calibration with calendar to remind you about when to leave for the next event. iOS 9 is currently available for developers only. The public beta version of iOS 9 will be available in sometime around July.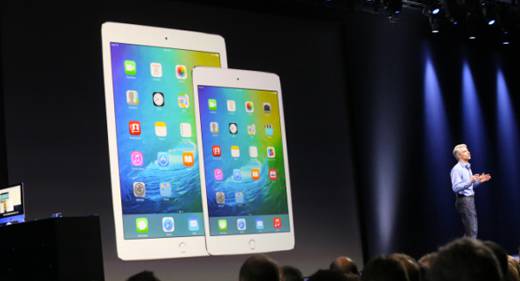 Changing the iPad experience
The improvements in iOS 9 will be applicable for all iOS 9 compatible devices. But there are some changes that Apple has especially made to improve the performance of iPad. The keyboard in iPad is now trackpad. You can easily move the blinking cursor by swiping two fingers on the trackpad. It also has built-in copy/paste/formatting buttons. iPad will now have the split screen app that will allow users to run two apps at once, side by side. This feature is available for iPad Air 2 only. Users will also be able to watch videos or photos while they have other apps open. This update will boost the device performance and add extra three hours to device battery life.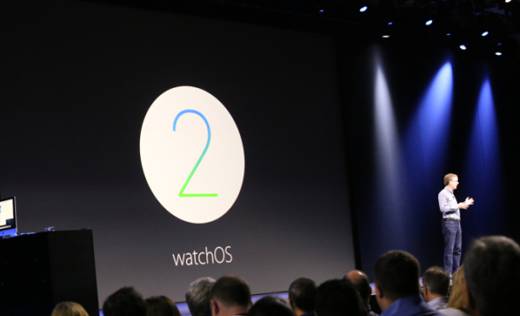 WatchOS 2
Just after six weeks of Apple watch went on sale, Apple has released the updated OS for the device. You can set the custom watch face for your device or can also rotate it between the photos in an album with this update. Third party developers will be able to build Apple Watch "complications" that is an elegant way of saying things that appear on your watch face. Users will be able to "time travel" on the watch face.  This feature will allow you to scrub back/forward through time and adjust complications according to that. You can use your watch as a clock or alarm while it charges. Apple Watch also allows you to make or receive the Facetime audio calls. But the most important update was, developers can now build the native apps for Apple Watch. WatchOS 2 will be available during this fall.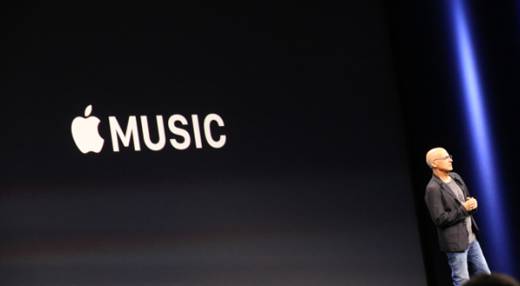 Apple Music
Tim Cook has announced the latest product from Apple in traditional Steve Job's style by saying "One More Thing…" The brand new product by Apple was long rumored Apple Music. Finally, Apple has launched the streaming music service. It will be launched on 30th June and users will get three-month free trial subscription. After that it will cost $9.99 for an individual plan or $14.99 for a family plan that will support up to 6 accounts. More than just music streaming, "Apple Connect" will offer a platform to artists and fans to get connected.  Artists will be able to post an exclusive content for the fans. This app will also have a "For You" section that will recommend you the playlist based on the kind of music you often listen.
Apart from all these Apple has announced that they are going to introduce Apple Pay in UK from next month. They are expecting to get support from over 250,000 merchant locations. The other big news is that Apple Maps is finally getting transit directions over the three years of launch. Apple's CarPlay is going wireless now. Previously it was requiring a cable connection to create mirrored display of the iPhone in Cars.  Apple has also announced the second iteration of their new programing language Swift 2. Swift 2 is going to be an open source.
A weeklong WWDC is going to be full of updates and information. Engineers from Apple will discuss the new features with the community. Stay tuned to get the latest updates from WWDC 2015.