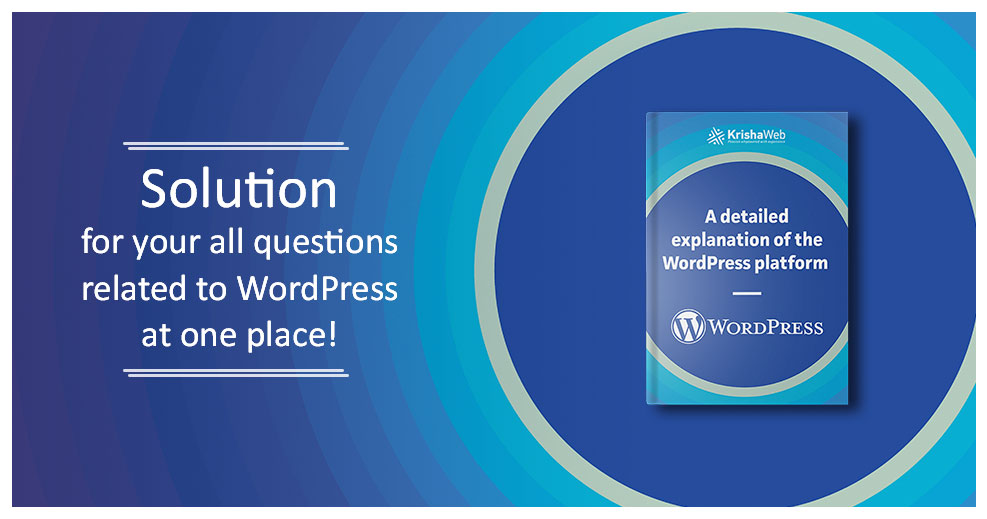 It is needless to say that WordPress, first developed in 2003, is today the most popular Content Management System in the world, being used by dozens of millions of people each day. Whether you want to create a basic website for a local business or a huge online store that sells thousands of products, WordPress is the best choice, as there are thousands of extras that can expand WordPress functionality. An increasing number of users who want to learn how to use this CMS effortlessly emphasize the need for a quality and comprehensive explanation on WordPress. This WordPress Guideline covers both basic and advanced WordPress issues, including Which types of websites can be built, How to Install, Dashboard, Installing Theme, Installing Plugin, WordPress website security and many other topics.
How to install WordPress chapter explains some basic terms, such as hosting, PHP and MySQL hosting, as well as the difference between free and paid hosting. Furthermore, FTP, Vista and Cpanel installation types are mentioned.
Dashboard chapter deals with the administrative part of WordPress, This chapter including topics such as changing passwords, activating plugins, posts, appearance, settings, admin bar and countless other settings.
Installing Theme chapter explains simple steps on how to install one or more themes via FTP and how to activate them using the Design menu.
Installing Plugin is perhaps the most interesting chapter, as plugins are required for diversification of use and increasing functionality of your WordPress. Currently, the official website offers more than 50,000 different plugins. This WordPress Guideline explains how to install plugins via FTP, as well as how to activate them through your Dashboard, how to save your time and effort by using the OneClick installer etc.
WordPress website security chapter is a burning issue due to themes and plugins, not the WP codes themselves. This section showcases the biggest WP security issues and offers tips and tricks on how to secure your work.
We have covered mainly all the points to get started with WordPress in this Guideline, including the above-mentioned chapter and many more, aims to help all potential users understand the basic concepts behind the world's best CMS and prepare them for the advanced level of WordPress.
You can download your eBook right now. Just click on the Download eBook and we will send you the copy of this eBook to your Inbox.