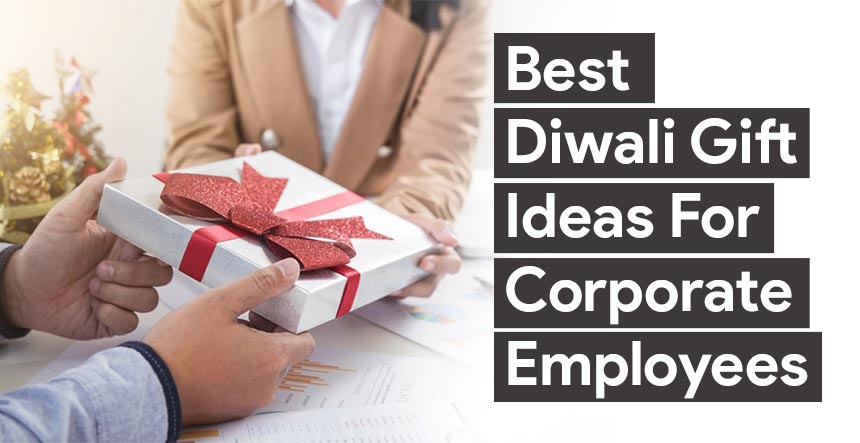 Everyone gives wishes and gifts to their friends, relatives, neighbours and colleagues during the Diwali festival. The basic idea behind exchanging the gifts is to accelerate the feeling of love, bonding, affection and appreciation. People show their love and care to others by giving them gifts.
Selection of the gifts becomes tough when you are purchasing gifts for the company employees. Here we come up with some good options for you, which will suit the best for corporate employees, and IT companies. You can opt for any suggestion in the list below that will make your colleagues smile before they leave on long holidays.
Ganesha or Lakshmi Idol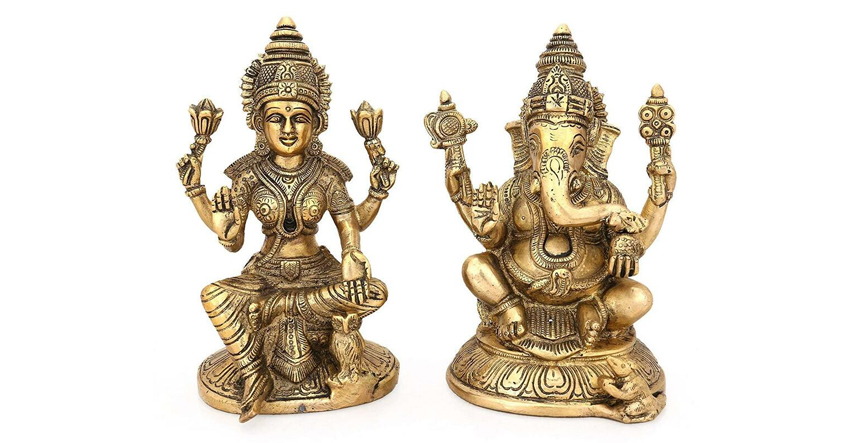 Hindus worship Lord Ganesha on Diwali. Ganesha is the God of success, education, wisdom and wealth. He also destroys all the obstacles and devils in your way to success. You wish the person all success and wealth in life by giving him the Ganesha idol. "Lakshmi Pujan" is one of the most important parts of Diwali celebrations. Goddess Lakshmi is considered to be the goddess of light, wealth and prosperity. People generally gift Lakshmi idols to others to wish them wealth and prosperity in life.
Daily Planner Diary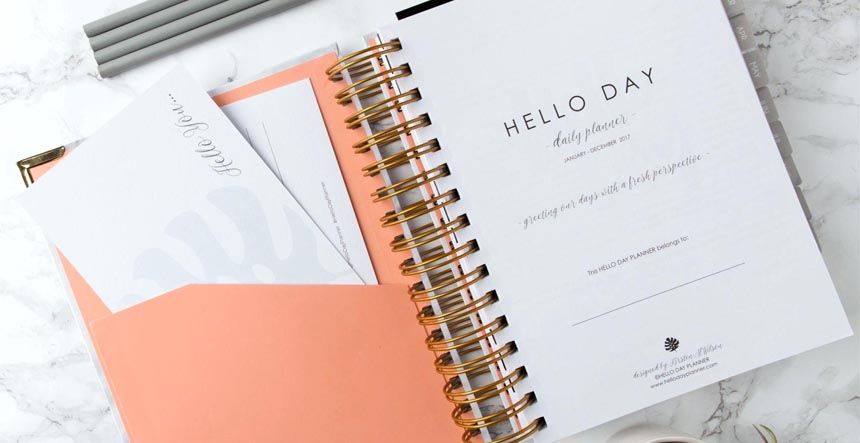 "Daily Planner Diary" is one of the most popular corporate gifts but it is something unique that you can give to employees. It helps them to plan and schedule their everyday activities and never let them miss the important days of the year. The Daily Planner Diary could be a very effective Diwali gift that may result in the increased productivity and planning capability of employees.
Backpack or Travel Bag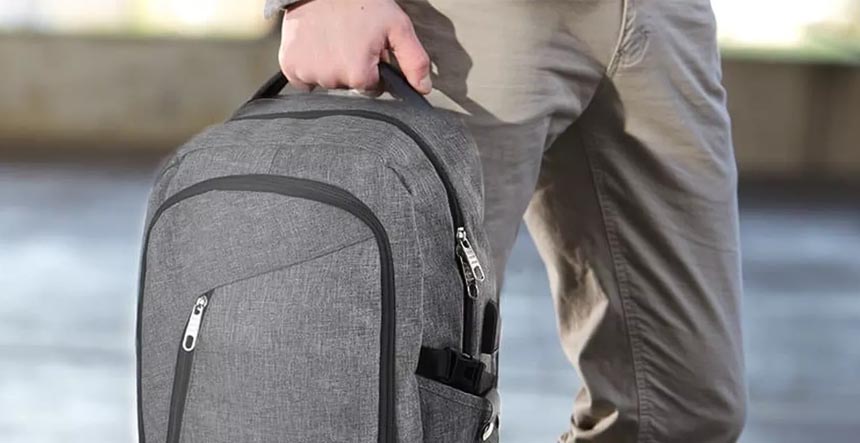 Backpack or travel bag is something that everyone needs. You can give a high-quality Backpack or travel bag to employees that will offer them a pleasant travelling experience. When you are working in corporate or in IT company almost all of your colleagues own the laptop so giving them a good backpack to carry their laptops is a good option.
Handicrafts and Home Decor Items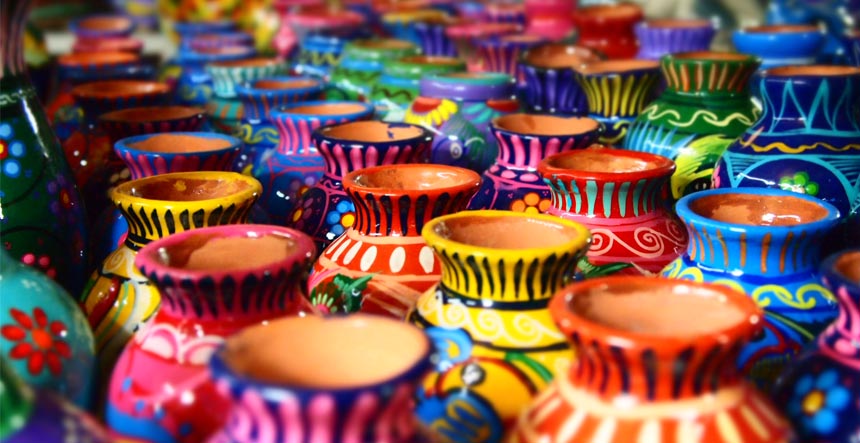 Handicraft is what everyone loves. Diwali is the time for decoration. How about go for the combination of home decoration and handicrafts? You can give your employees a handcrafted home decoration piece and that will surely make them feel happy. Some of the options for the home decor piece are spiritual painting or big sized picture frame, a showpiece, flower vases, Feng-Shui pieces or hanging balls etc.
Pack of Sweets and Dry Fruits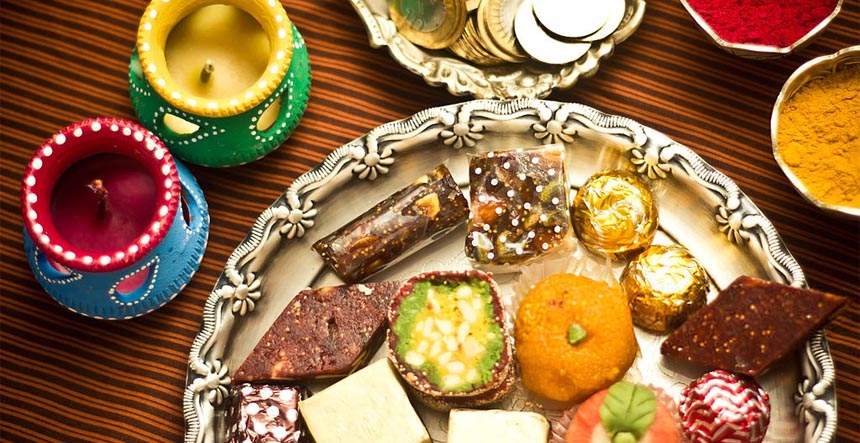 Sweet packs are also a traditional gift for Diwali. People usually exchange the packets of sweets during the festive season. You can also give your employees a pack of sweets that will add sweetness to your relationship. If you cannot decide which sweet to select you will also get the custom packet of the sweets in the market. Combination of sweets and dry fruits is also very popular nowadays. You can visit any sweet or gift shop around you and easily get this custom pack of sweets and dry fruit.
Electronic Gadgets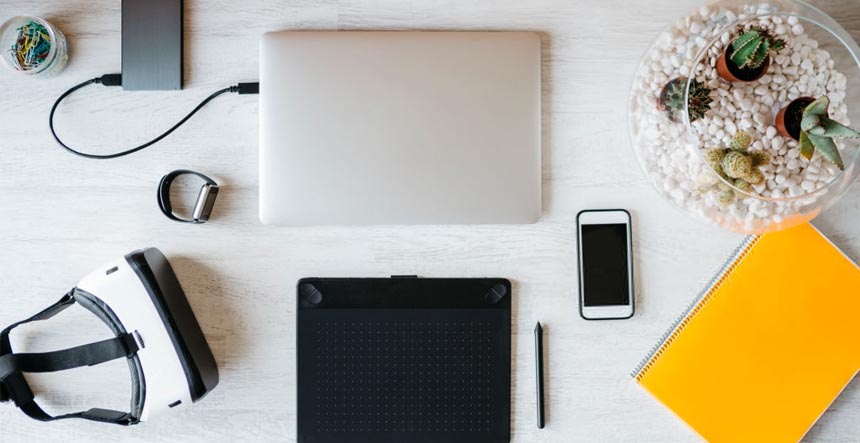 An electronic gadget is also a great option for Diwali gifts. Such gifts require quite a high budget compared to the other traditional gifts but it is worth to give if you have allocated enough budget. Various electronic gadgets you may opt like MP3 Player, iPods, Handy cams, electronic juicer, toaster and steam iron etc. You can also include the electronic roti maker, microwave ovens etc. on the list.
Gift Vouchers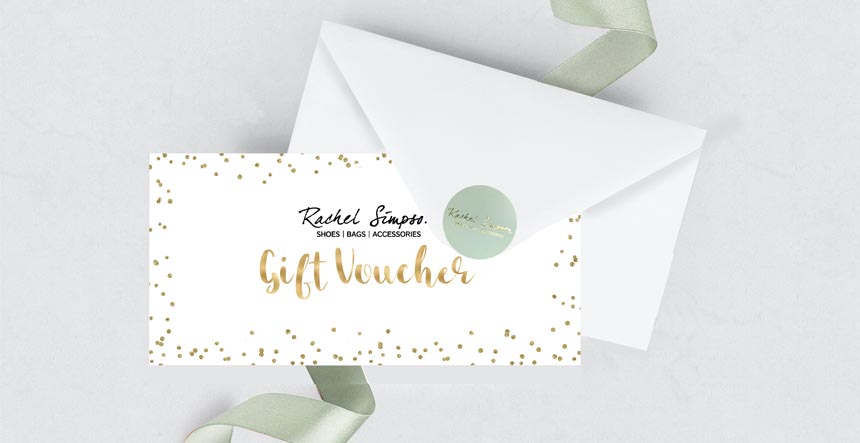 Gift vouchers are the latest tread in the list of Diwali gift items. You can simply give your employees a gift card. The employee can use that card at any specific store to get whatever the item he wishes to have from the offering of the store. It is a kind of appraisal or motivational scheme to improve the performance of employees but getting very popular among big corporate companies. You can also give your employees an e-gift voucher to go one-step advance using technology.
Let's Make This Diwali Joyous And Bright, Let's Celebrate In True Sense This Festival of Light – a Very Happy Diwali from Team KrishaWeb!
Decorative Diyas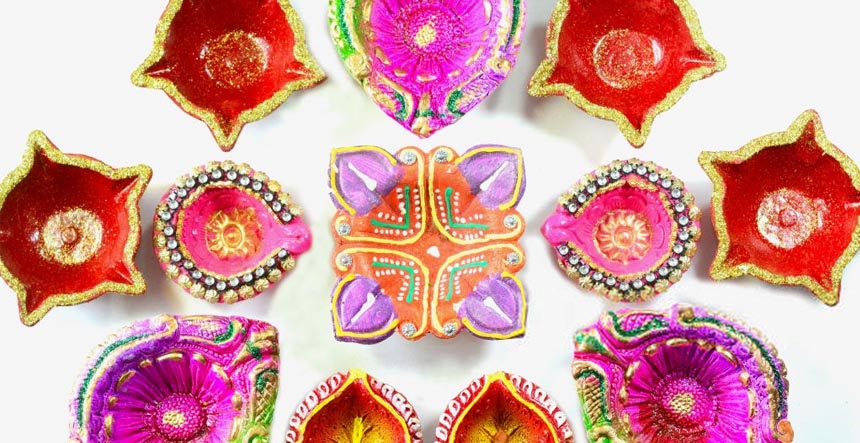 Diwali is the festival of light so how can you miss the Decorative Diyas and candles? "Diyas" has its importance during this festival season. You can give your employees a set of creative and decorative Diyas to lighten up the success in their life. Diya is the symbol of fortune and is believed to usher in prosperity to individual homes. This is my favourite gift. Whatever the gift you select; I will recommend adding a set of creative Diyas. This will surely make them feel pleased.
FengShui Metal Tortoise on Glass Plate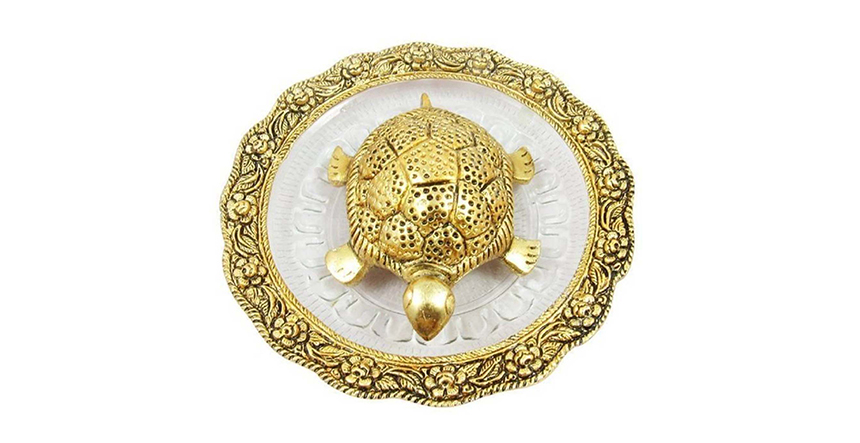 The FengShui Metal Tortoise on Glass Plate is another traditional gift item for Diwali. The Tortoise denotes the maximum age and longevity of the person you are gifting the item. Remember that the tortoise is one of the four heavenly animals and are regarded as the guardians of the galaxy. When you are gifting this item to someone, you are wishing them good luck and charm. It should be usually placed on a Puja place or in the north of the house.
Good Luck Bamboo Gift Set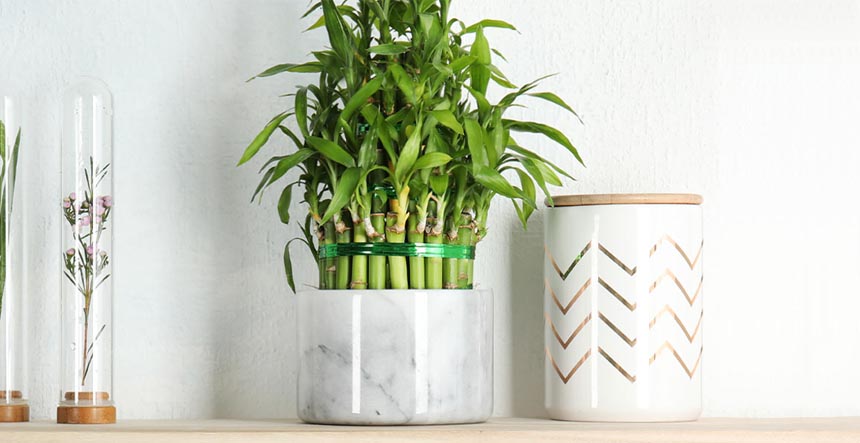 Lucky Bamboo is one of the key elements in FengShui in Chinese culture. While gifting this item to someone, remember that it is a good addition to home décor. It also plays a crucial role in extracting a positive energy into your home or office. It is one of the best gift items to bring a smile into the face of the receiver. Taking proper care of this gift set is quite easy.
Humidifier, Purifier & Aroma Diffuser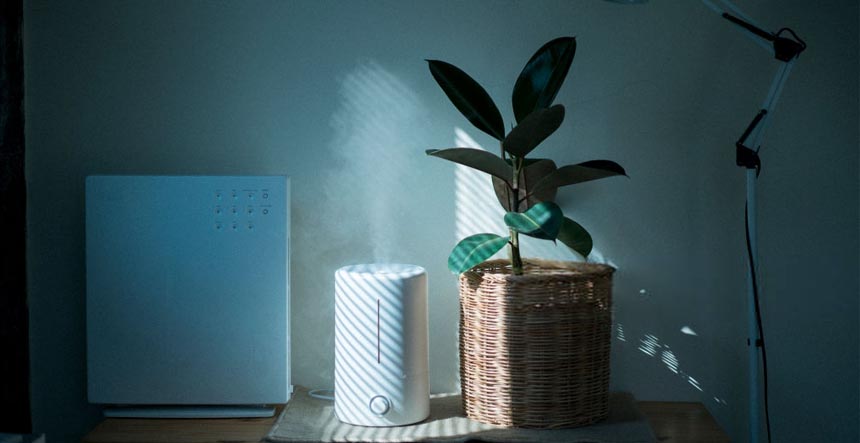 If you want to gift something unique item to your employee, this product is the appropriate one. The USB connects directly to the computer and is the primary source of power for this device. It is a great device to make Diwali more fresh and sweet. It also acts as a deodorizer and can make the air smell sweeter. It is a perfect item that can be gifted to your close associates.
Portronics Wireless Charger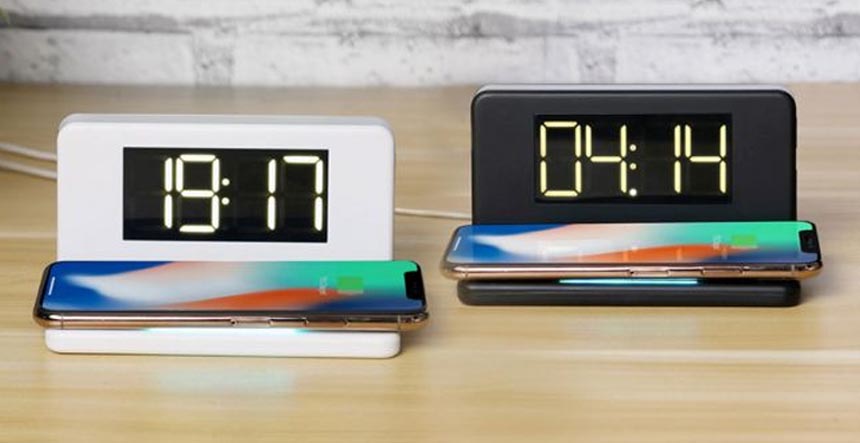 The Portronics Wireless Charger is one of the best gift items for Diwali for employees. It is capable of supporting all Android and iOS wireless charging devices. It uses the latest technology and components to charge the mobile faster. With the help of this charger, one can charge a plethora of mobile devices. It also comes with an LED indicator which tells the user about charging and overcharging. It is quite slim and elegant and has a lightweight body.
Silver & Golden Plated Bowl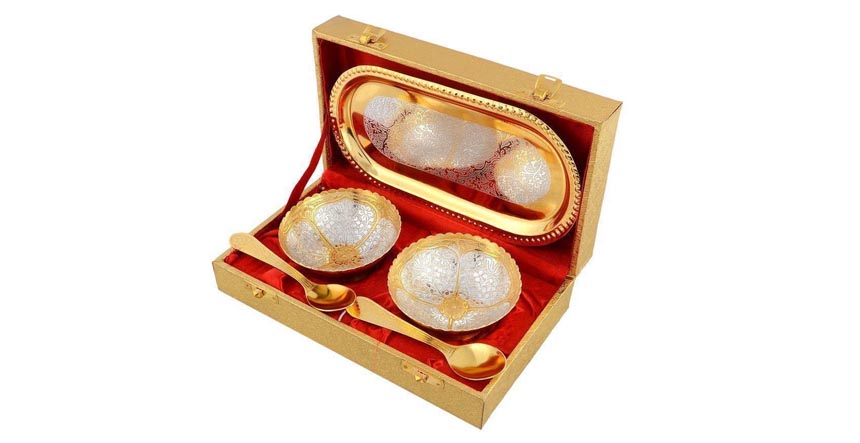 The silver& golden plated bowl has an antique and elegant design which gives an exquisite look to your home's interiors in Diwali. It is a wonderful item to be gifted in Diwali due to its sheer elegance. This gift item is great for decorating your house during major occasions like Diwali and Laxmi Puja. This gift item can also be customized as per your needs. In other words, it is one of the phenomenal gift items during any major festivals.
So these are a few suggestions for Diwali gifts for corporate and IT Company employees. I hope it will help you to get the best Diwali gift for your colleagues.
Giving corporate gifts is a good way to nurture the professional relationship between corporate companies and their employees. Today, corporate gifting is regarded as an amalgamation of utility and aesthetic appeal.