Microsoft has organized the hardware event in New York City. The company has made some obvious and some surprising announcements for the community in the event. Microsoft has unveiled two new smartphones Lumia 950 and Lumia 950 XL. They announced the updates in the Microsoft Band 2. The company has revealed most anticipated device in the event – 'the Surface Pro 4'. Company made one more unpredicted announcement there. Microsoft has unveiled 'the Surface Book', which the company considers as a Convertible Laptop. Let's have a look over the latest products released by the Microsoft.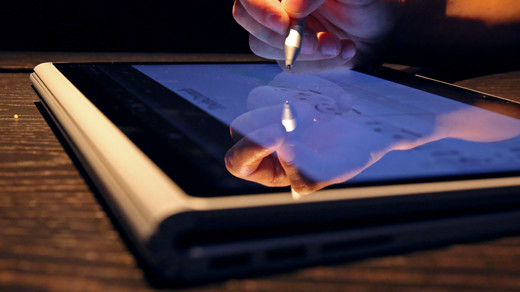 Surface Book
'Surface Book' was the amazing announcement for many folks. It is a kind of hybrid tablet that the company prefers to recognize as the laptop. This stunning convertible laptop is made of the magnesium body that doesn't at all look like surface tablet. Surface Book has 13.5-inch display, a Glass made trackpad, a backlit keyboard and a detachable screen that can separately work as a tablet.  It is powered with the latest Intel Core processor and an Nvidia GPU with GDDR5 memory. Microsoft has claimed it as the fastest 13-inch laptop ever made with the powerful battery that last till 12 hours.
Microsoft is clearly not competing with iPad or other Android Tablet with this device but it is aimed to challenge Apple's MacBook Pro and Lenovo laptops etc. With its separate GPU, Surface Book is considered to be twice faster then MacBook Pro, when it comes to Graphic Processing. Its detachable screen enables you to have 7.7mm thick touchscreen tablet whenever you want to access it. The Surface Book starts from $1,499 and will be available for pre-order from October 7th. It will be available in the market on 26th October. The device price range varies from $1,499 to $2,699 depending on the configuration. At first, it looks bit costly but according to me, it is a convertible laptop made in a very efficient way.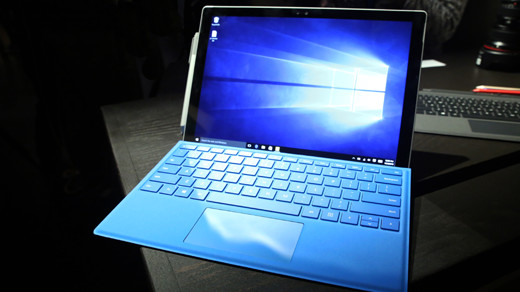 Surface Pro 4
Where 'Surface Book' was a surprising announcement, 'Surface Pro 4' was the most anticipated announcement of the event. Microsoft Surface is generating quite good revenue (around $3.5 billion yearly) for the company. Surface Pro 3 was sold well for some reasons and the company has made the Surface Pro 4 even better. The Surface Pro 4 has the same design, but it has slightly bigger 12.3 inches screen instead of 12 inches screen of the Surface Pro 3. It is the thinnest surface till the date having 60 percent more pixels to play with. Its screen is made of 0.4 mm thick glass.
10 Mobile App Trends to Watch in 2017
Surface Pro 4 is 30 percent faster than previous. It comes with one terabyte storage and 16 GB RAM. It also comes with the brand new stylus with eraser function and a new way to keep it around. Surface Pro 4 has also got the new Type cover, which has 40 percent larger trackpad. Surface Pro 4 will be available from 26th October and available for pre-order at $899.
Lumia 950 and Lumia 950 XL
Microsoft has launched new models of the Lumia phones. Lumia 950 and Lumia 950 XL are the latest addition to the Microsoft Lumia family. These are 5.2-inch and 5.7-inch phones respectively having the 20-megapixel camera, 32GB internal storage, microSD card slot and new Type-C USB charger. Both devices will be available in November this year. Lumia 950 will cost you $549 and Lumia 950 XL will be available at $649.
The company has also announced interesting upgrades HoloLens, Microsoft Band 2 and Xbox One. Microsoft is bringing Xbox One gaming console under the Windows 10 operating system. So, these are some big news from the massive Microsoft Hardware event. It will be interesting to see how Surface Book and Surface Pro 4 perform and compete smart devices from Apple and Google.